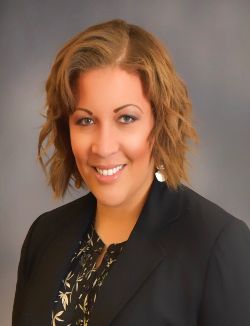 Jackie Olinger Rochelle
jrochelle@mrhfmlaw.com
About
Jackie is an experienced mesothelioma attorney, who can handle all phases of your case.
Jackie began her career in 2004 as an intern at an asbestos litigation firm in Illinois. Upon graduation, she worked at that firm until joining MRHFM in 2009. She spent the first part of her career helping build cases against asbestos defendants and assisting in trials. She has since expanded her practice to focus on all aspects of the litigation from intake to trial. She focuses her practice exclusively on victims of mesothelioma, and is committed to seeing that asbestos victims and their families receive compensation for the wrongs they have suffered.
Jackie lives in St. Louis with her husband and their daughter.
Education
Saint Louis University School of Law, St. Louis, MO - 2005
University of Illinois, Springfield, IL - 2002
Experience
2004 - Present Jackie works as an attorney in our litigation department, where she helps clients and their families through the entire litigation process. Jackie handles everything from client and expert depositions, to motion practice, and settlement negotiations. She works on cases for clients all over the country, and files cases in the jurisdiction best suited for client needs. She is an experienced attorney who has focused on mesothelioma cases her entire career.
Awards
Jackie has received numerous awards for her work in the legal community, as well as for her service to her local community.
Associations
Jackie is very active in the legal community and community at large. Jackie serves on several committees and caucuses within the American Association for Justice, where she works with attorneys from around the country to protect people's access to the courtroom. On the local level, she is a member of the Board of Directors for the Foster & Adoptive Care Coalition, where she serves on the Executive Committee and Board of Directors, and works with the agency to help find every child a place to call home™.
American Association for Justice
Chair, Diversity Committee (2019 - Present)
Co-Chair, Voter Protection Action Committee (2017 - Present)
Board of Governors (2012 - 2019)
Minority Caucus
Executive Committee Member (2012- Present), Chair (2012-2013)
New Lawyers Division
Rep. to the AAJ Board of Governors (2012-2013), Chair (2011-2012)
Women's Caucus
Chair of Women's Leadership Summit (2014), Member
Committees: Convention Planning, Diversity, Judiciary, National Finance, Public Affairs, Trial Lawyers Care, VPAC Illinois Trial Lawyers Association
Member Missouri Association of Trial Attorneys
Member National Bar Association
Member Mound City Bar Association
Member Illinois, Missouri and California State Bar Associations
Member Bar Association of Metropolitan St. Louis
Member Foster & Adoptive Care Coalition
Executive Committee, Board of Directors, Past President of the Junior Board of Directors (2008 - Present)
Publications & More
Jackie is a frequent speaker and presenter at various continuing legal education programs around the country. The following include some of her presentations: - Failing to Plan is Planning to Fail, Know What You Need from Your Witnesses (2018) - The Purveyors of Doubt Science (2016) - Navigating a Multigenerational Workforce (2016) - End Distracted Driving (2016) - Mediation Techniques - There's More than One Way to Win (2015) - Asbestos in Minority Lungs - Litigating on Behalf of the Minority Plaintiff (2010) - Voir Dire Techniques (2010) - Looking Ahead to Jury Selection (2010)