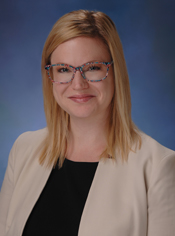 Kimberly Morr
kmorr@mrhfmlaw.com
As an associate with Maune Raichle Hartley French & Mudd, LLC, Kimberly represents exclusively victims of mesothelioma and their families. She takes enormous pride in standing for those affected by this disease and in holding the companies responsible for these harms accountable.
Experience
4 years
Kimberly advocated for clients injured by dangerous drugs and medical devices both during and after law school. She prosecuted thousands of claims to hold pharmaceutical companies responsible for injuring her clients with defective and dangerous drugs. Kimberly brought suit throughout the country in state and federal courts, including Multi District Litigation.
1 year
Kimberly represented financial institutions in Missouri and Illinois for various matters including defaulted UCC contracts, mortgage default and foreclosure, defaulted land deed contracts, and general contract matters. She prosecuted matters in the Missouri State Courts, Illinois State Courts, and Illinois Federal Court. She also represented financial institutions in bankruptcy proceedings.
1 year
As a new attorney, Kimberly worked for the State of Missouri advocating for the Children's Division and Division of Youth Services. She fought for children in care by working with a dedicated team to form a care plan and to address any and all issues that arose. She fostered reunification when possible, and when it was not, terminated parental rights to provide permanency. She also fought to ensure that when the Children's Division made a finding of abuse or neglect against a person, those individuals remained on the Central Registry.
Associations
Missouri Bar Association Illinois Bar Association
United States District Court for the Eastern District of Missouri
United States District Court for the Southern District of Illinois
The American Association of Justice
Education
St. Louis University School of Law, 2015
McKendree College, 2006
Practice Area
Mesothelioma