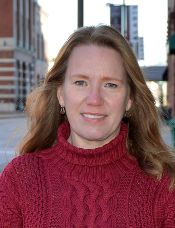 Robyn R. Lundt
rlundt@mrhfmlaw.com
Robyn Lundt is an associate at Maune Raichle Hartley French & Mudd, LLC. representing victims of asbestos exposure.
Experience
Originally from Meredosia, Illinois, Robyn has been a litigation attorney in St. Louis for more than two decades. Just after law school, she clerked for a judge in the U.S. District Court for the Eastern District of Missouri before joining an insurance defense firm. She then served as a Hearings Officer for the State of Missouri hearing employment cases filed by state employees. Prior to joining MRHFM, Robyn managed the litigation office for the Missouri Department of Social Services' Eastern Region. Her primary area of practice was the representation of Missouri Children's Division in child protection/foster care cases.
Robyn is married and has two sons. She enjoys traveling, cycling, hiking and reading.
Education
Washington University School of Law, J.D.
Eastern Illinois University, B.S.
Practice Area
Mesothelioma