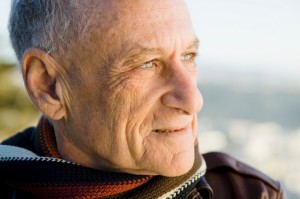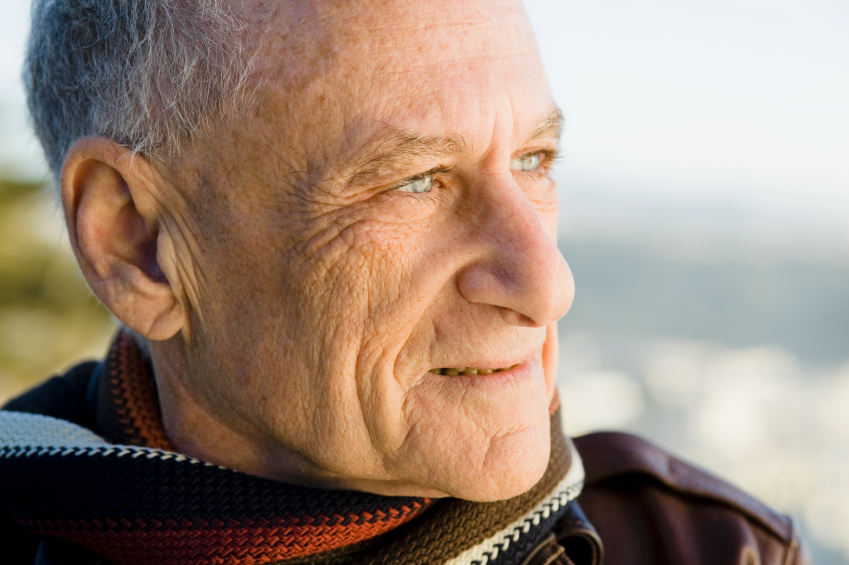 Patients that have been diagnosed early, and only have the parietal pleura affected, have a good chance of survival with 70 percent of patients living for five years or more.
A mesothelioma diagnosis doesn't have to be treated like a death sentence.  Although mesothelioma is an aggressive disease, when caught in its early stages, the chances of survival increase greatly.  Thanks to the success of Mesothelioma Awareness Day, National Asbestos Awareness Week, Global Asbestos Awareness Week, and others, the public knows more about asbestos and the diseases that it causes, than at any other time in history.  This has led to a growing number of requests for testing, and better tests to help detect disease early.
In fact, a promising blood test was approved by the U.S. Food and Drug Administration (FDA) in 2007.  The test, MESOMARK assay, detects elevated levels of Soluble Mesothelin-Related Peptides (SMRP) in human serum, which may indicate the presence of mesothelioma years before symptoms begin.
If a patient is diagnosed with early stage localized mesothelioma, a surgical option, "extrapleural pneumonectomy (EPP)," may be "potentially curative" according to the Division of Adult Cardiothoracic Surgery at the University of California, San Francisco (UCSF).
Further, patients that have been diagnosed early, and have disease that has only affected the parietal pleura, have a good chance of survival with 70 percent of patients living for five years.
A number of chemotherapy treatments have been approved in the last decade as well, and are considered promising—especially when combined with other anticancer drugs.
For example, in 2004, the FDA approved Alimta (generic name Pemetrexed) in combination with Platinol (generic name Cisplatin) for the treatment of pleural mesothelioma.  This combination has shown promise in extending the lives of malignant pleural mesothelioma (MPM) patients.  Clinical trials offer hope for the future too.
In a November 2012 article published in the Annals of Cardiothoracic Surgery, biomedical researcher Anna K. Nowak, stresses that "there are currently more novel agents in clinical trials than ever before, bringing hope that the next decade will see improvements in survival and patient outcomes."
At any given time, there are literally thousands of cancer clinical trials in progress.  In fact, on the first day of the government shutdown of 2013, around 1,500 clinical research studies were in progress at the National Institutes of Health (NIH) Clinical Center alone.  The Center sees roughly 200 patient-applicants each week and 10,000 new research participants annually.  These research participants are not only hoping to help themselves, but they are paving the way for a better future for those that will be diagnosed with mesothelioma and other cancers each year.
According to the American Cancer Society, millions benefit from others' participation in clinical trials.
Like Ms. Nowak and the NIH Clinical Center, Dr. Hedy Lee Kindler, Director of the Mesothelioma Program at the University of Chicago, is on a quest to cure all victims of mesothelioma.  Her program has made great progress in many areas of mesothelioma treatment and it has helped improve the quality of life and survival rates of many mesothelioma patients.
Dr. Kindler has managed to do this with the help of scientists like Nowak, as well as oncologists, surgeons, nurses, and pathologists, and the fund-raising efforts of law firms such as MRHFM.  With ambitious awareness groups and a determined medical community, looking to the future is no longer fleeting for many mesothelioma patients.
For more information about mesothelioma treatments and clinical trials, request a free copy of 100 Questions & Answers About Mesothelioma here or contact the client services team at MRHFM at 1-866-373-5000.
Check out Mesothelioma Prognosis Part Two: How to Improve Life Expectancy and Mesothelioma Prognosis Part One: Treatment for the full series about mesothelioma prognosis.
Sources
100 Questions & Answers About Mesothelioma
Print. Harvey I. Pass, MD.
Alimta
Alimta.com
The American Cancer Society (ACS)
Cancer.org
Annals of Cardiothoracic Surgery (ACS), AME Publications
Annalscts.com
Biomed Experts
Biomedexperts.com
Fujirebio Diagnostics, Inc.
Fdi.com
National Institutes of Health (NIH) Clinical Center
CC.nih.gov
The Merck Manual Home Health Handbook
Print. Robert S. Porter, MD., Editor-in-Chief
University of California, San Francisco (UCSF)
Division of Adult Cardiothoracic Surgery
Cardiac.surgery.ucsf.edu