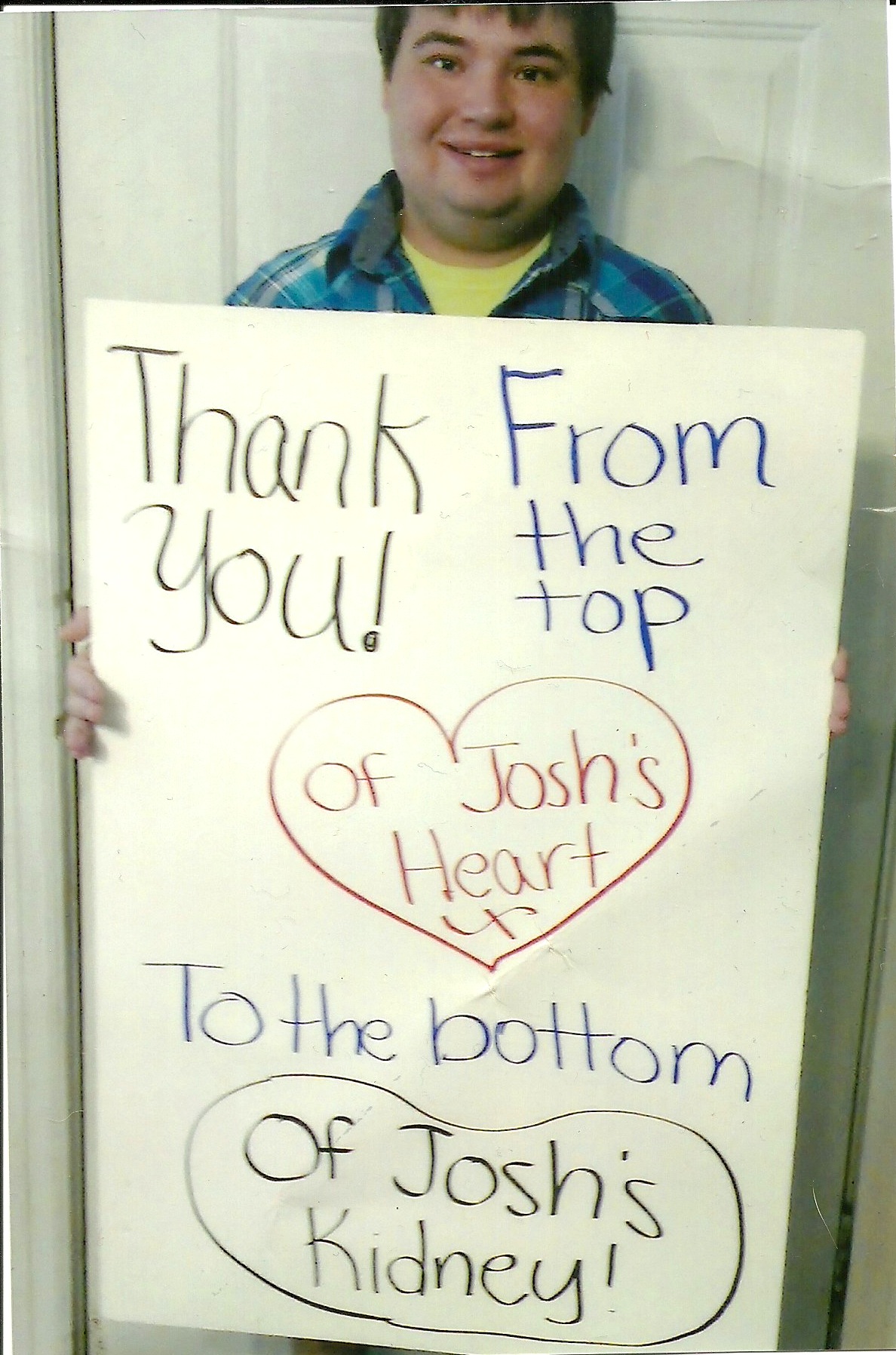 Joshua at the Chicken & Beer Benefit Dance
Brought to you by a Maggi Dettwiler,
an MRHFM Employee Who Cares
Maggi Dettwiler, a legal assistant at MRHFM has been working to help a very special young man's cause. Joshua Nelson was born with kidney disease and has battled with it his whole life. Joshua, now 17, loves to live the life of any normal teenager. He is a junior at Granite City High School, works at Dairy Queen loves to play hockey and is, of course, a Blues and Cardinals fan. However, he is currently experiencing rejection of his transplanted kidney that he received from his mom when he was 7. Joshua is facing at least two more surgeries in the next several months and more time in the hospital.
Joshua is an Ambassador for Children's Miracle Network helping to raise money for SSM Cardinal Glennon Children's Medical Center and St. Louis Children's Hospital.
Recently, Maggi helped organize a benefit to help Joshua's cause. The Chicken & Beer Benefit Dance was on Saturday, April 27, 2013 and Joshua was all smiles as many came out in support.
The next event you can attend to support Joshua is Dining for the Cause. Ravanelli's restaurant in Granite City, IL will donate 15% of all purchases to Joshua for all sales made July 15, 2013 from 4-9 pm. Ravanelli's is located at 3 American Village, Granite City, IL 62040.
We thank Maggi for bringing Joshua's story to our attention. You can donate and learn more about Josh's story at www.helpthiscause.org.