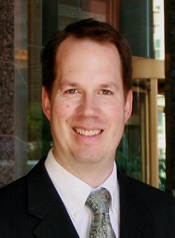 Steven D. Rineberg
"AV Preeminent Rated" Recipient 2013
St. Louis, MO (June 2013) – Steven D. Rineberg of MRHMF Law Firm is among the select attorneys that have been awarded the prestigious "AV Preeminent Peer Review Rated" rating from Martindale-Hubbell this year. The highly sought out "AV Preeminent Peer Review Rated" rating is the highest peer rating available for legal ability and professional ethics.
"We are very proud of Steven receiving the AV Preeminent Rating, but not at all surprised," said Neil Maune, partner at MRHFM. "This award is a testament to Steven's commitment to his clients and to growing his career as a top attorney in the nation."
The Legal Ability Rating indicates professional ability based on five key areas that include legal knowledge, analytical capabilities, judgment, communication ability and legal experience. The General Ethical Standards Rating denotes adherence to professional standards of conduct and ethics, reliability, diligence, and other criteria relevant to the discharge of professional responsibilities. This rating system is an objective indicator of a lawyer's high ethical standards and professional ability. The "AV Preeminent" rating is awarded to less than five percent of all attorneys across the United States.
One of the Martindale-Hubbell peer reviews of Rineberg read, "Steve Rineberg is immensely talented, committed to his craft, and plainly one of the best lawyers in the St. Louis area. I cannot recommend an attorney more strongly."
Rineberg is an associate at Maune Raichle Hartley French & Mudd, LLC, where his practice is focused solely on assisting victims of mesothelioma. Rineberg's past experience before joining Maune Raichle is in medical negligence and personal injury litigation. In 2009 and 2010 Rineberg was recognized as a "Rising Star" by the Missouri/Kansas Super Lawyers magazine. He also received The Missouri Bar David J. Dixon Appellate Advocacy Award, which recognizes his efforts advocating on behalf of his clients before the appellate courts in Missouri.
About Maune Raichle Hartley French & Mudd, LLC
Maune Raichle Hartley French & Mudd, LLC is a mesothelioma law firm based in St. Louis, MO. With offices across the country, their size and exclusive focus on mesothelioma cases allows them to represent clients through the process as quickly as possible and maximize their clients' recovery. The attorneys at MRHFM have represented thousands of victims exposed to asbestos. The firm has 24 attorneys across the country, 13 investigators, 4 client service managers, and additional support staff including paralegals and legal assistants. For more information about Maune Raichle Hartley French & Mudd, LLC, visit http://www.mesotheliomabook.com.