Are your work conditions safe? This is the question we ask when we come across stories like this one out of Grand Rapids about a man conducting a salvage operation at an asbestos filled building without protecting his workers.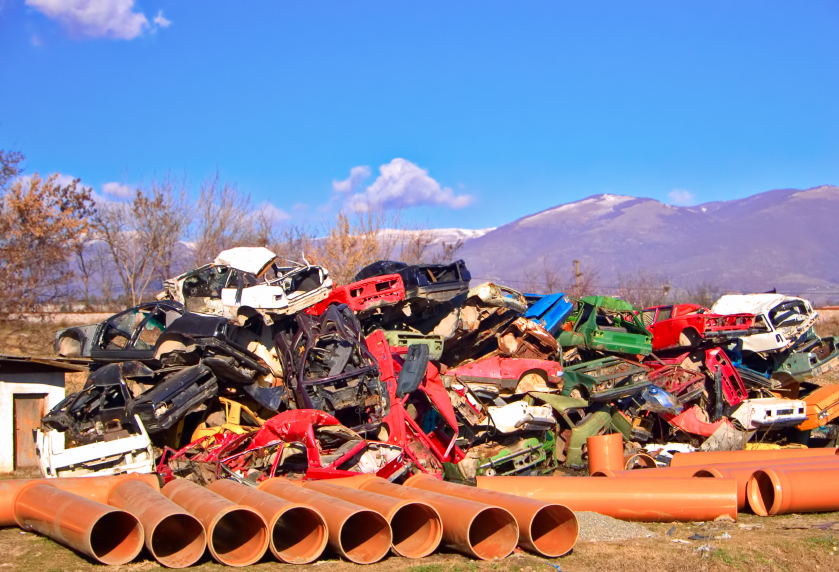 Above image is only a representation of the salvage
operation mentioned. Not the actual location.
There are some jobs that have a higher risk of asbestos exposure than others. Thousands of job sites around the country, in every state, have been designated as "hot" sites - sites where asbestos dangers have been identified. Places like salvage yards, construction sites, or anywhere that older materials may have been used could be potential sites where asbestos exposure could be a threat.
Employers are responsible for the following set forth by OSHA:
Employers must ensure that no employee is exposed to an airborne concentration of asbestos in excess of 0.1 f/cc as an 8-hour time-weighted average (TWA). In addition, employees must not be exposed to an airborne concentration of asbestos in excess of 1 f/cc as averaged over a sampling period of 30 minutes.
Employers must assess all asbestos operations for the potential to generate airborne fibers, and use exposure monitoring data to assess employee exposures. You must also designate a competent person to help ensure the safety and health of your workers.
Employers must determine employee exposure measurements from breathing zone air samples representing the 8-hour TWA and 30-minute short-term exposures for each employee.
Employers must take one or more samples representing full-shift exposure to determine the 8-hour TWA exposure in each work area. To determine short-term employee exposures, you must take one or more samples representing 30-minute exposures for the operations most likely to expose employees above the excursion limit in each work area.
Visit www.mesotheliomabook.com to learn more and to request your free book about mesothelioma.