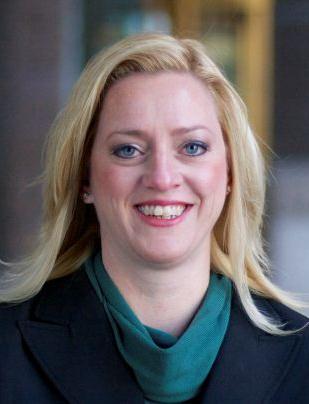 St. Louis, MO (October 2013) – Dawn Besserman of MRHMF Law Firm has achieved the "AV Preeminent Peer Review Rated" rating from Martindale-Hubbell this year. This award is among the most prestigious in the legal profession as it is given based on the reviews and recommendations by their peers. This rating system is an objective indicator of a lawyer's high ethical standards and professional ability.
"Dawn is a great attorney as shown by her multiple awards including this AV Preeminent Rating," said Neil Maune, partner at MRHFM. "She is not only excellent in the court room, but shows an immense amount of compassion when working with clients and families who are going through difficult times with mesothelioma. We are privileged to have her working with us. Like all of our attorneys, she only handles mesothelioma cases."
The "AV Preeminent" rating is awarded to less than five percent of all attorneys across the United States. This rating represents the pinnacle of professional excellence and is the highest possible rating for an attorney for both ethical standards and legal ability. Besserman received a 4.9 out of 5.0 AV Overall Peer Rating in Personal Injury, Litigation and Toxic Torts.
One of the Martindale-Hubbell peer reviews of Besserman read, "I have found Ms. Besserman to be an honest and very knowledgeable advocate of her clients and a worthy yet cooperative adversary."
Besserman is an associate at Maune Raichle Hartley French & Mudd, LLC, and her entire practice is devoted exclusively to representing mesothelioma victims and their families. In 2008, she was named an "Up and Coming Lawyer" by Missouri Lawyers Weekly. In 2012, she was named by the National Trial Lawyers Association as a Top lawyer under the age of 40 in the State of Missouri.
This is the fourth year in a row that Besserman was named a "Rising Star" attorney by Super Lawyers Magazine. Steven Rineberg, an associate of MRHFM, was also recognized as a "Rising Star" this year as well as in 2009 and 2010. For this award, lawyers nominate the best attorneys who are age 40 or under, or who have been practicing for 10 years or less in the state. Rineberg also received the "AV Preeminent Peer Review Rated" rating through Martindale-Hubbell this year.
About Maune Raichle Hartley French & Mudd, LLC
Maune Raichle Hartley French & Mudd, LLC is a mesothelioma law firm based in St. Louis, MO. With offices across the country, their size and exclusive focus on mesothelioma cases allows them to represent clients through the process as quickly as possible and maximize their clients' recovery. The attorneys at MRHFM have represented thousands of victims exposed to asbestos. The firm has 29 attorneys across the country, 15 investigators, 4 client service managers, and additional support staff including paralegals and legal assistants. For more information about Maune Raichle Hartley French & Mudd, LLC, visit http://www.mesotheliomabook.com.
###