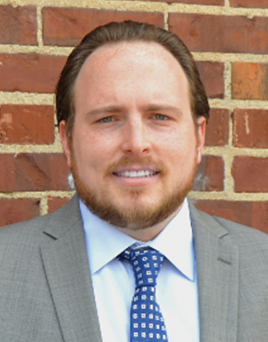 Michael Flachs
mflachs@mrhfmlaw.com
Mike received his bachelor's degrees in 2012 from the University of Missouri and graduated from St. Louis University School of Law in 2015.
After law school, he joined a St. Louis area law firm where his practice focused primarily on representing plaintiffs and their families in various matters including negligence, wrongful death, medical malpractice, product liability, FELA, premises liability, and insurance claims. In 2021, Mike joined Maune Raichle Hartley French & Mudd where he represents clients across the country who have been exposed to asbestos.
Mike has litigated against some of the largest companies in the country and has significant trial and appellate experience. He has also presented to other lawyers at several continuing legal education seminars.
Mike takes great pride in building relationships with his clients and their families. He realizes that most people are unfamiliar with the legal system and never thought they would be faced with such a life altering medical diagnosis. Knowing this, Mike strives to make the process as easy as possible for his clients and their families.
Mike is admitted to the bar in the States of Missouri and Illinois. He was raised in St. Louis where he still resides with his wife.
Education
J.D., St. Louis University, 2015
B.A., History, University of Missouri, 2012
B.A., English, University of Missouri, 2012
Admitted
Missouri
Illinois