Detroit, Michigan is the largest city in Michigan. The city was founded in 1701 and named for the Detroit River which links two of the Great Lakes, Lake Huron and Lake Erie. The city's nicknames, "Motown" and "the Motor City", were gained as Detroit is home to American automobile companies General Motors, Ford and Chrysler.
Detroit has steadily grown since the 19th century as a hub for shipping, manufacturing and shipbuilding industries. Ford Motor Company was the first of the Detroit automakers to call the city home, established in 1896. Industrial growth during the 20th century lead to growth in population and expansion of the city as factories drew laborers to Detroit.
The long history of industry in Detroit unfortunately includes industries were asbestos was popularly used, particularly in automobile construction and shipbuilding, exposing hundreds of thousands of Michigan workers. If you or a loved one has been diagnosed with mesothelioma and would like to consult a mesothelioma lawyer in Detroit about your legal rights to compensation, CLICK HERE for a free consultation or call us at 800-300-2919.
Filing a Mesothelioma Claim in Detroit
Our Detroit, MI mesothelioma lawyers are focused solely on mesothelioma allowing us to navigate the unique legal aspects of these cases and maximize each client's recovery while being sensitive to the concerns of our clients suffering. Each state has its own mesothelioma laws and if you wait too long, your claims may be barred.
Detroit, MI Mesothelioma Treatment Centers
There are a number of cancer centers and doctors near Detroit that treat mesothelioma. The following are a list of some of the cancer centers that specialize in treatment for mesothelioma. If you would like to learn more, CLICK HERE to contact our client service team or call us at 800-300-2919.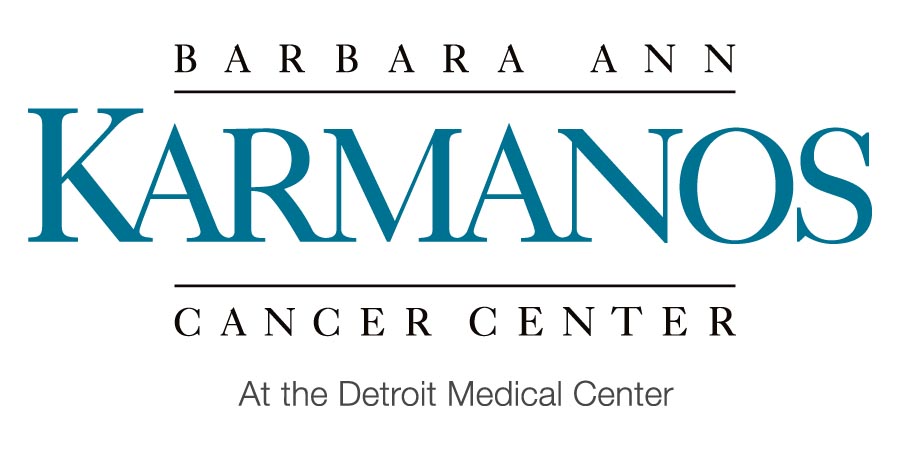 Barbara Ann Karmanos Cancer Center
4100 John R Street
Detroit, MI 48201
Detroit Mesothelioma Physicians
Miguel Alvelo-Rivera M.D.
Specialty: Minimally Invasive Thoracic Surgery
Medical Treatment Center:
Henry Ford Hospital
4100 John R. Street
Detroit, MI 48201
313-745-5111
Thoracic Surgical Oncologist. He specializes in minimally invasive thoracic surgery, esophageal surgery, palliative procedures for lung cancer and esophageal cancers, and the multidisciplinary management of mesothelioma and lung and chest wall cancers.
Shirish M. Gadgeel, M.D.
Karmanos Cancer Center
4100 John R
Detroit, MI 48201
800-527-6266 (office)
gadgeels@karmanos.org
Lawrence and Idell Weisberg Cancer Treatment Center
31995 Northwestern Highway
Farmington Hills, MI 48334
Detroit, MI Asbestos Exposure Sites
Many of our clients are unsure of how they could have been exposed to asbestos. We have hired some of the best investigators in the business. Our investigators will track down who was responsible to help ensure that they can be held accountable.
Below is a partial list of buildings and job sites where asbestos exposure may have occurred in Detroit. If you or a loved one have mesothelioma, or other asbestos-related injury, and wish to consult an attorney about your legal rights to compensation, CLICK HERE for a free consultation or call us at 800-300-2919.
A C Spark Plug
A Tool and Gauge
A.P. Green Fire Brick Company of Michigan
A.P. Green Refractories Company
Aaronson Printing
Academy 401 E. Mcclellan
Acands, Inc.
Ace Theatre
Acme Equipment Company
Acme White Lead & Color Works
Acorn Iron Works
Addams Jr. High & Elementary
Admin. Bldg. 13900 Granzon
Airport Scrap & Salvage Co.
Alcoa Aluminum
Allen Chemical Co.
Allen Industries, Inc.
Allied Chemical
Allied Chemical Corporation
Allstate Insurance Company
Aluminum Refiners Division of Bohn Aluminum & Brass Co.
Amelia Earhart School
American Agricultural Chemical Co.
American Bar & Foundry Company
American Blower Company
American Capital Insulation Inc.
American Car & Foundry Company
American Incinerator Corporation
American Insulation Company Inc.
American Malting Company
American Metal Products Co.
American Motor Car Co., Hudson Division
American Radiator Company
American Twist Drill Company
Anderson Insulation Company
Ann Arbor Public Schools
Anthony Wayne School
Arctic Cold Storage
Argonant Realty Division of General Motors Corporation
Armstrong Contracting & Supply Corp.
Armstrong Cork Company
Arnold Home
Arrow Metal Products Corp
Asbestos Specialty
Aurora Gasoline Company
Austin Co.
Automatic Products
Avery Bakery
Bagozzi's Everjoy Chop House
Balch School
Barr Insulation
Barrett Company
Bauer Roller Bearing
Bauer Roller Bearing
Bay State Abrasive Co.
Beacon Heating Plant
Becharas Coffee Company
Belle Isle Creamery Company
Berti Plastering
Best Middle School
Bigelow Liptak Corporation
Bigelow Liptak Corporation
Biggs Manufacturing Company
Birwood Baking Company
Blaine Hospital
Blue Cross Blue Shield Building
Board Of Education
Board of Water Commissioners
Bohn Aluminum & Brass Corporation
Boomer Company
Botsford Hospital
Brewer Industrial Furnace Co.
Brewster Homes
Brickley Dairy Farm
Briggs Manufacturing Company
Brooks & Perkins
Brookside School
Brown & Sharpe Twist Drill
Brown Insulation Co
Brunswick Corp., School Equipment Division
Budd Company
Budd Wheel Company - Atwater Plant
Bulldog Electric Products Company
Burnett & Miller
Burroughs Corporation
Burroughs School
C. Stanley Morgan (Supplier & Distributor)
C.L. Holmes Company
C.M. Hall Lamp Company
C.M.E. White Lead and Color Works
C.R. Wilson Body Company
Caldwell Elementary
Campbell Rock Wool Company
Capitol Insulation
Car-Bee, Inc.
Carboloy Company
Carleton Elementary School
Carroll Industrial Company
Carroll Industrial Company
Cass Technical High School
Catalytic Combustion Corp.
Celotex Corporation
Central Heating Company
Central High School
Central Laundry
Chadsey High School
Champion Spark Plug Co.
Charles Weaver, Inc.
Chase Construction Co.
Chevrolet Detroit Force
Chevrolet Gear & Axle Plant
Chevrolet Motor Company
Chevrolet Motor Company
Chevrolet-Detroit Plant
Children`s Hospital
Chrysler Corporation
Chrysler Detroit Foundry
Chrysler Eldon Axle Plant
Chrysler Huber
Chrysler Kercheval Plant
Chrysler Mcgraw Glass
Chrysler Motors Corporation
Chrysler Stamping Div.
Chrysler Winfield Foundry
Chrysler Winfield Foundry
Chysler Military Vehicle Service Plant
Citizens Street Railway Company
Citrin Oil Company
City County Building
City Lighting Department
City Messenger Company
City Of Detroit - Dept. Of Public Lighting - Commission Mistersky Power Station
City Of Detroit - Dept. Of Public Works
City Of Detroit - Detroit Public Lighting Comm (Morrell Street Plant - N/K/A Mystersky Station)
City Of Detroit - West Side Asphalt Plant
City Of Detroit Department Of Streets Railways
City of Detroit Medical College - Mullett Street Heating Plant
City Of Detroit Public Lighting Commission
Clintondale High School
Clipper Brick Co
Cobo Hall
Coldwater High School
Colonial Laundry Company
Commonwealth Industries
Congress Street Station
Connors Creek Station
Conrail
Consumers Power Company
Continental Aviation
Continental Die
Continental Motor Co.
Coon Devisser Company
Copco Steel
Cranbrook Institute
Crestwood High School
Crown Hat Manufacturing Co.
David Stott Flour Mills
Davis Tool & Engineering Company
Delray Power
Delray Power Plant
Denby High School
Detriot United Railway
Detroit & Toledo Construction Company
Detroit Aero Metals Company
Detroit Auto Dash Company
Detroit Bank & Trust Building
Detroit Bank & Trust Building
Detroit Bank & Trust Co.
Detroit Brewing Co
Detroit Citizens Street Railway Co.
Detroit City Airport
Detroit City Gas Company
Detroit Copper & Brass Rolling Mills
Detroit Creamery Company
Detroit Diesel
Detroit Diesel Corporation
Detroit Diesel Engine
Detroit Edison Co.
Detroit Edison Company
Detroit Electric Refrigeration Corp.
Detroit Fiberglas Insulation Div.
Detroit Forge Division
Detroit Gas Company
Detroit General Hospital
Detroit General Motors Diesel Plant - Easy Four Lab
Detroit Graphite Co
Detroit Gray Iron & Steel Foundries, Inc.
Detroit Institute of Arts, South Wing
Detroit Iron & Steel Company
Detroit Lime Co.
Detroit Lime Company
Detroit Lubricator Company
Detroit Machine Screw Works
Detroit Metro Water Department
Detroit Metropolitan
Detroit Mobile Homes
Detroit Opera House
Detroit Packing Company
Detroit Power Plant
Detroit Public Library
Detroit Public Lighting
Detroit Public Schools
Detroit Receiving Hospital
Detroit Rendering Company
Detroit Sanitary Supply Company
Detroit Seamless Steel Tube Company
Detroit Securities Co.
Detroit Star Grinding Wheel Co
Detroit Sulphite Pulp & Paper Company
Detroit United Railway Company
Detroit Water Works
Detroit White Lead Works
Detroit-Citizens Street Railway Co.
Dewitt Products Co.
Diamond Match Company
Diamond Power Specialty Corp.
Dime Savings Bank Building
Dodge Brothers
Dodge Main Plant
Don Cartage Company
Dow Chemical Corp
Drake & Avery Company
Du Pont De Nemours & Company
Durant Building Corporation
E Connors Creek Plant
E Lenderman Unit No 9 Trenton for Comb Eng
E.N. Voight Brewing Company
E.P. Decker
Edison Electric Illuminating Co.
Edmund & Jones Corp.
Edward W. Duffy & Co.
Egyptian Portland Cement Co.
Enterprise Machine
Ethyl Corporation
Eutectic Engineering
Everett High School
Fairbanks School
Fairview Pumping Station
Fernstedt Division of General Motors Corporation
First Federal Savings & Loan
Fisher Body
Fisher Body Corporation
Fisher Body Corporation
Fisher Building
Fleetwing Truck & Terminal Corp
Flower Stephens Manufacturing Company
Food Machinery & Chemical Corporation
Ford Motor Co.
Ford Motor Co. Automotive Wind Tunnel
Ford Motor Company
Ford Motor Company
Foremost Dairies
Frank Cody High School
Frederick Douglass Academy
Froedterdt Grain & Malting Co.
G.A. Tomlinsons Boat's
Gallagher Kaiser Corp
General Chemical Co
General Electric Co., Metallurgical Products Dept.
General Motors
General Motors Cadillac Plant
General Motors Corp.
George H. Clipper & Brothers Brick Company
Gls Blast Furnace Div Zug Island For Comb Eng
GM Chevrolet - St. Aubin
Goebel Brewing Company
Golden Valley Food Products
Goodyear Tire & Rubber Company
Gordon Baking Company
Grace Hospital
Grand Circus Park
Grant-Southern Iron & Metal Co.
Great Lake Steel Corp.
Great Lakes Engineering
Great Lakes Engineering Works
Great Lakes Steel
Great Lakes Steel Corp
Great Lakes Steel Mill
Grey Iron Foundry
Greyhound Bus Terminal
Guardian Industries
H. L. Blachford
H.S. Robinson and Burtenshaw
Hall Electric Company

Hammond, Standish & Co.
Hanna, Zabrinskie & Daron
Harbison Walker Refractory Co. (Supplier & Contractor
Harper Hospital
Harper Webber Hospital
Harrington Elementary
Harrison Radiator Division of General Motors Corp.
Henry Ford High School
Henry Ford Hospital
Henry Ford Hospital
Herman Kiefer Hospital
Highland Park Plant
Hinde & Dauch Paper Company
Hm White Inc.
Holy Cross Hospital
Hoskins Manufacturing
Hotel Statler
Huber
Hudson Motor Car Company
Hudson Motor Co.
Huetteman & Cramer Company
Husite Engineering
Hydro-Blast Corporation
Hygeia Filter Company
Incinerator Plant, City Of Detroit
Industrial Metal Fabricators
J & L Steel
J.L. Hudson Company
Jay Dee Metal Company
Jeffries Housing Project
Jennings Hospital Addition
Jesse Rouse
Jewish Hospital Association of Detroit
Jim Handy Organization
Joe Martin Industries, Inc.
Johns Manville Corp.
Johns-Manville Sales Corp.
Johnson Elementary
Johnson Insulation Company
Jones & Laughlin Steel Corp.
Keene-Mundet Cork
Kelloggsville High School
Kelsey Hayes Company
Kelsey Hayes Wheels Foundry
Kelsey Wheel Company
Kelsey-Hayes Company
Kenneth Anderson Co
Ken-O-Sha-Park
Kent Industries
Kimball High School
Kolene Corporation
Kroger Company
Kroger Grocery & Baking Company
L.A. Young Industries Inc.
L.J. Schrenk Heating Plant
Lapeer State Home
Larrowe Construction Co.
Larrowe Milling Co.
Lessinger Elementary
Lincoln Div. Assembly Plant
Lincoln Elementary
Lincoln Motor Company
Lion Brewery
Livernois Foundry
Lockman Elementary
Lowry Elementary
M.W. Fox & Company
Madison Park
Magnus Products
Marathon Linen Service
Marathon Oil Company
Marathon Oil Company
Marathon Oil Company
Marathon Refining Co.
Marblehead Lime Co.
Marion High School
Mark Twain Elementary
Marysville Plant
Massey Ferguson
Maxwell Motor Car Co.
Mc Cord Corp
Mc Rae Roberts Company
Mclouth Steel Company
Mechanics Laundry Company
Medical Center Development Corp.
Mercy College
Metropolitan Alloys
Metropolitan Hospital
Michigan Alkali Company
Michigan Bell Telephone
Michigan Boiler
Michigan Brass & Iron Works
Michigan Carbon Works
Michigan Center High School
Michigan Consolidated Gas Co.
Michigan Grape Sugar Company
Michigan Lumber Company
Michigan Rivet Company
Michigan Shortening Company
Michigan Stamping Company
Michigan Steel Foundry
Michigan Theatre Building
Midland Public Warehouse
Midland Steel Products Co.
Midwest Brake Bond
Minergy Corporation
Minnesota Mining Co.
Mistersky Power Station
Monsanto Chemical Co.
Morgan & Wright (U.S. Rubber Products)
Morgan R W Co
Morson Curtis D Co
Motor City Metal
Mount Carmel Mercy Hospital
Murphy Power Building
Murray Corp of America
Mystersky Powerhouse
National Bank Headquarters
National Bank of Detroit
National Biscuit Company
National Construction Company
National Container Corporation
New York Central System - Michigan Central
Nichols Engineering & Research
North American Aviation
North American Standard
Northwest High School
O. L. Smith
Oak Park
Oakland Elementary
Oakridge Elementary
Office Building, Fort & 15Th St.
Oglebay
Ohio Oil Company
Old Juvenile Ct.
Otto Construction
Owens Corning Fiberglass Corp.
Owens-Corning Fiberglas Corp.
P.H. Piper Construction Co.
Packard Motor Car Co
Pardee Elementary
Park Place Plant
Parke Davis And Company
Parker Elementary
Parker Wolverine
Parkside Housing Project - Powerhouse
Peerless Cement Corporation
Peerless Division
Penberthy Injector Co.
People's Outfitting Co.
Pfeiffer Brewing Company
Phelps Dodge
Philip Carey
Pi*N Ridge Coal Company
Pingree & Smith Shoe Company
Pioneer Laundry & Cleaning Company
Plibrico Sales & Services
Plymouth Motor Car Company
Ponchartrain Hotel
Port Huron Paper Co. (A/K/A Scott Paper)
Precious Blood Church
Public Library
Public Lighting Commission
Public Schools
Purvis & Foster, Inc./Gm Chevrolet
Pyrohn Inc.
Quality Pickling
R. H. Anderson Inc.
R. H. Anderson, Inc.
R.C. Mahon Company
R.W. Morgan Company
Rapid Railway Company
Redford High School
Refractory Sales Co
Reichold Chemical Co - Bottom Of Kettles, No
Renaisance Center
Republic Steel
Revere Copper & Brass Inc.
Riley Stoker Corp.
River Rouge Company
Riverside Middle School
Roberts Tube Division
Rotary Electric Steel Co.
Royal Oak Board Of Education
S&C Division Ocf
Saint Joseph`s Hospital
Sanders Cleaners
Sanitary Laundry
Saxon Motor Car Corp.
Schad Boiler Setting Co. (Contractor)
Schad Boilers Settng
Scott Elementary
Scott Paper Company
Scott Paper Plant
Seamless Steel Bathtub Company
Sears Roebuck & Company
Second Section
Sement Solvay Tar Products Plant
Semet-Solvay Company
Service Arts
Seventh Church of Christ Scientist
Sewage Disposal Plant
Shatterproof Glass Company
Shaw-Box Crane
Shepard Art Metal Company
Sinai Hospital
Solvay Process Company
South Eastern High School
South Works
Southfield Yard, City Of Detroit
Southwestern High School
Square D Manufacturing Company
St. David's Church
St. Jean Yard, City Of Detroit
St. Mary's Hospital
St. Peter Claver House
Standard Fuel Engineering
Standard Fuel Engineering
Starr Elementary
Starr Heat Treating
State of Michigan Building
Station J
Stauffer-Wacker Silicone Corp.
Stroh Brewery Company
Su Wayne State University Chemistry Dept.
Surline Elementary
Swedish Crucible Steel
Tasty Barbecue
Taylor Engineering Corp.
Taylor Supply Company
Telephone Building
Ternstedt Manufacturing Co.
The Coon-De Visser Co
The R.C. Mahon Co
Thomas Brick & Tile Co.
Thompson Products Inc.
Timken Detroit Axle Co.
Towar Wayne County Creamery
Turner & Company
Turner Brooks - Madison Heights
U. S. Rubber Co
U.S. Army - Detroit Arsenal
U.S. Public Health
U.S. Rubber Products, Inc. - Detroit Plant
Underground Garage
Uniroyal Inc.
United Forge & Machine Co.
United Machine & Manufacturing Co.
United States Heater Company
United States Railway Equipment & Construction Company
University Of Detroit
Upton Elementary
US Cold Storage
US Gypsum
US Rubber
Vernors Plant
Vincent Steel Processing
Vinton Building
W.E. Davis & the Acme Equipment Co., Inc.
Wall Colmonoy
Wall-Cor Fabricating
Water Works Station Department of Water Supply
Wayne Co.
Wayne County Airport
Wayne County Youth Center
Wayne Elementary
Wayne State University, various bldgs.
Webber Jr. High
Webber Memorial Building
Wedd Elementary
West 8 Mile & Ferndale Tt Delivery
West 8 Mile Ferndale Team Track
Wheeling Steel Mill
Whisky Distillery
Wide City Cleaners
William Mc Kinnon Co.
Windmill Pointe Manor
Winfield
Winkley Company
Wolverine Construction Co.
Wolverine Porcelain Enam
Wolverine Tube
Women's Hospital
Woodmare Cemetery Association
Wyandotte Chemicals Corporation
YMCA Hannon Memorial Branch

Detroit Zip Codes Served
Our mesothelioma attorneys have represented hundreds of clients like you in almost every state. No matter where you are, we can help. If you or a loved one has been diagnosed with mesothelioma and would like to consult a mesothelioma lawyer in Detroit, Michigan about your legal rights to compensation, CLICK HERE for a free consultation or call us at 800-300-2919.
Below are zip codes served in Detroit, MI:
48126, 48201, 48202, 48203, 48204, 48205, 48206, 48207, 48208, 48209, 48210, 48211, 48212, 48213, 48214, 48215, 48216, 48217, 48219, 48221, 48223, 48224, 48225, 48226, 48227, 48228, 48233, 48234, 48235, 48236, 48238, 48239, 48240, 48243