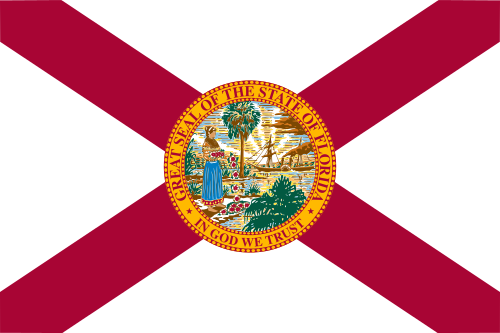 Our mesothelioma law firm is proud to represent mesothelioma victims and their families across the United States, including hardworking men and women in Florida.
The only known cause of mesothelioma is exposure to asbestos. Throughout the 20th century, tons of asbestos were mined in the United States and used in products across many industries, including Florida sugar refineries, shipyards, factories, power plants, universities, and aerospace and missile production.
Major cities in Florida where asbestos exposure is known to have occurred at job sites include:
Miami
Tampa
St. Petersburg
Orlando

Hialeah
Tallahassee
Fort Lauderdale
Port St. Lucie
Filing a Mesothelioma Claim in Florida
Our Florida mesothelioma attorneys are focused solely on mesothelioma, allowing us to navigate the unique legal aspects of mesothelioma cases and maximize each client's recovery while remaining sensitive to the concerns of our clients suffering. It is important to know that every state has its own laws and if you wait too long, your claims may be barred.
Florida Mesothelioma Treatment Centers
The following are cancer centers in Florida that specialize in the treatment of mesothelioma cancer. If you would like to learn more, CLICK HERE to contact our client service team or call us at 800-300-2919.
H. Lee Moffitt Cancer Center & Research
Institute at the University of South Florida
12902 Magnolia Dr.
Tampa, FL 33612
Mayo Clinic
4500 San Pablo Road
Jacksonville, FL 32224
Florida Mesothelioma Physicians
Lary A. Robinson, M.D.
H. Lee Moffitt Cancer Center & Research Institute at The University of South Florida
12902 Magnolia Dr.
Tampa, FL 33612
(813) 745-6895
The Southeast is home to one of the nation's premiere destinations for cancer care and treatment – the H. Lee Moffitt Cancer Center & Research Institute in Tampa, Florida. And for those afflicted with mesothelioma, lung cancer or a related condition, this reputation is due in no small part to Lary A. Robinson, M.D., the director of the Division of Cardiovascular and Thoracic Surgery.
Robinson also educates future medical professionals in his role as a professor in thoracic oncology. This emphasis on higher learning is reflected in his own education, including the completion of a residency, internship and a fellowship, all at Duke University Medical Center. With board certifications in Thoracic Surgery and Surgery/Critical Care, Robinson has more than earned the respect of his colleagues and patients. He serves as a diplomat of both the American Board of Surgery and the American Board of Thoracic Surgery while also holding a seat on the Science Advisory Board of the Mesothelioma Applied Research Foundation (MARF).
But it is Robinson's work – and Moffitt Cancer Center's entire Thoracic Oncology Department – that attracts patients. He's considered an expert in the aggressive surgical management of mesothelioma and advanced lung cancer. He boils down the approach his team takes to the treatment of these conditions, explaining that the group "evaluates patients with a multidisciplinary approach involving medical oncologists, pulmonologists, radiation oncologists, thoracic pathologists, thoracic radiologists and thoracic surgeons."
For earlier stage I and II mesothelioma patients, who are typically in good condition with no prior therapies, Robinson treats them aggressively with an extrapleural pneumonectomy, a procedure in which the affected lung and any portions of the diaphragm and chest and/or heart linings are removed. This is followed up with adjuvant chemotherapy and local radiation therapy. For more advanced mesothelioma or non-surgical candidates, we treat most patients with a chemotherapy protocol, possibly with adjuvant measures for palliation.
Robinson welcomes interaction between different medical branches and professionals. "As a thoracic surgical oncologist, my own expertise lies with the surgical treatment of this disease, but I maintain a strong interaction with the medical members of our mesothelioma cancer team" he says.
Robinson values the importance of research. He participates in a wide array of clinical trials. He's written and/or contributed articles, abstracts and other works to many peer-reviewed journals.
Jacques Fontaine, M.D.
H. Lee Moffitt Cancer Center & Research Institute at The University of South Florida
12902 Magnolia Dr.
Tampa, FL 33612
(813)745-2733
Jacques Fontaine, M.D., hasn't been at the Moffitt Cancer Center in Tampa very long – arriving in 2011 – but he has been there long enough to know how hard the center works for patients with mesothelioma.
Fontaine, one of America's bright young thoracic surgeons, is part of the newly revamped Mesothelioma Research and Treatment Center at Moffitt, offering patients the latest, most up-to-date, multidisciplinary approach to therapy.
There is a good reason now for Floridians with this cancer to stay close to home. It's important to get specialized care and expertise when it comes to mesothelioma. And you can get it right here.
Fontaine, who left Boston and Brigham and Women's Hospital in 2006 as a chief resident in thoracic surgery, is one of a handful of oncologists at Moffitt who meet weekly with other specialists to review their mesothelioma cases. "Collaboration is key to the treatment of mesothelioma," he said. "It's a team approach. You don't treat it with just chemotherapy, or just radiation. Or just surgery. You need all three under one roof. And we have that here. With our setup, it's almost impossible not to collaborate."
Tawee Tanvetyanon, M.D.
H. Lee Moffitt Cancer Center & Research Institute at The University of South Florida
12902 Magnolia Dr.
Tampa, FL 33612
888-663-3488
As a native of Thailand, Tawee Tanvetyanon, M.D., can appreciate how much more advanced the handling of malignant mesothelioma is here in the United States. Yet he also knows how much better it could – and probably should – be. He is doing something about that, too, at the H. Lee Moffitt Cancer Center in Tampa.
"The management of the disease is much more difficult there (in Thailand). The resources are limited," he said during an interview. "Here, some patients will do very well, and that's encouraging, but others will not. A lot still needs to be done to find out why that is. We've come a long way, but certainly the management and treatment of this disease could be a lot better."
Tanvetyanon, a medical oncologist who specializes in both thoracic cancers and cancers of the head and neck, has been working on mesothelioma since coming to Moffitt in 2005. He is a big part of the recently-revamped Mesothelioma Research and Treatment Center. He understands the intricacies of this rare cancer, knowing the importance of specialized care now being provided at Moffitt. This is not a one-size-fits-all disease. You can't just go buy a cookbook, follow the recipe and think you understand it. There are a lot of details that need to be attended to with mesothelioma. It's going to take a lot more research to really master this disease.
He is specialized in lung cancer and mesothelioma. Services offered include a wide array of clinical trials, immunotherapy programs, and hyperthermic intraperitoneal chemotherapy (HIPEC) for malignant mesothelioma. In addition, Dr. Tanvetyanon is experienced in managing abnormal findings from low-dose CT lung cancer screening. Dr. Tanvetyanon is a health outcomes researcher as well as an epidemiologist. To date, he has published over 30 peer-review articles in medical journals including Journal of Clinical Oncology, Annals of Oncology, Head & Neck and Journal of Thoracic Oncology. His research is geared toward improving the quality of cancer care as well as developing of statistical model to predict outcomes.
Farid Gharagozloo, M.D.
Specialty: Robotic Thoracic Surgery
Florida Hospital Celebration Health
410 Celebration Place, Suite 302B
Celebration, FL 34747
(407) 303-3828
Thoracic surgeon Dr. Farid Gharagozloo is changing the way that malignant pleural mesothelioma will be treated in the future, providing new hope with his much-needed breakthrough. Gharagozloo, medical director of thoracic surgery at Florida Hospital Celebration Health, was the first doctor in the world to successfully use robotic surgery to perform an extrapleural pneumonectomy (EPP), the most aggressive treatment a mesothelioma patient can have.
He performed it several times in 2013 at the Arizona Cancer Center in Tucson, attracting considerable acclaim. He joined Celebration Health in 2015. "It's not the golden ticket, but it can make a huge difference," he said. "It could change the way we look at this disease. The use of the robot with this surgery is revolutionary."
Tirrell Johnson M.D.
Medical Oncologist
UF Health Cancer Center at Orlando Health
1400 S. Orange Ave.
Orlando, FL 32806
321-841-1882
Medical oncologist Dr. Tirrell Johnson understands the value of staying close to home for mesothelioma treatment — and he's doing something about it. Mesothelioma patients throughout Central Florida are visiting him at the UF Health Cancer Center at Orlando Health instead of looking elsewhere. "A mesothelioma patient doesn't have to travel across the country anymore to get specialized care," Johnson said in an interview. "Our goal is to allow patients to stay closer to home — where the family support is so critical — and still get the same great care right here."
Johnson has played a key role in building the mesothelioma program at the UF Health Cancer Center, teaming up with thoracic surgeon Dr. Luis Herrera and oncologist Dr. Jennifer Tseng to provide expertise in treating this rare and aggressive cancer. They are determined to make a difference by helping patients get quality treatment without having to travel to New York, Boston or Houston where the more established and more publicized specialty centers are located. "For years, the patients here had limited options if they were unable or unwilling to travel," Johnson said. "But that's changing. With recent research, immunotherapy, clinical trials and more personalized treatment, these patients are living longer and healthier lives."
Johnson is board certified in medical oncology and internal medicine. He serves several specialty centers at UF Health Cancer Center, including the Rod Taylor Thoracic Care Center, the Medical Oncology and Hematology Center, the Melanoma and Sarcoma Center, and the Head and Neck Center.
He completed his fellowship in hematology/oncology at Brown University Medical School's teaching hospitals in Providence, Rhode Island, and his residency in internal medicine at Orlando Regional Medical Center. He received a medical degree from the University of Florida College of Medicine. Johnson also holds a degree in chemical engineering from Florida A&M University. He specializes today in treating lung cancer, pleural mesothelioma and mediastinal tumors.
Rama Balaraman M.D.
Medical Oncologist
Specialty: Medical Oncology, Hematology
Florida Cancer Affiliates
433 SW 10th St.
Ocala, FL 34471
352-732-4032
Medical oncologist Dr. Rama Balaraman has been around long enough to remember when a pleural mesothelioma diagnosis meant a mostly palliative treatment regimen. That limitation often dampened her spirit. but those days are gone now that survivors are living longer because of improved treatments. One of Balaraman's mesothelioma survivors is now her personal motivator at Florida Cancer Affiliates in Ocala. He lifts her spirits every time he walks in the door. "He just makes my heart soar every time I see him," she said. "He made such a remarkable turnaround. To see him now doing so well, it shows how far we've come with this disease and the therapies. I really look forward to seeing these patients now. We can help them. For the first time, we're seeing dramatic improvements."
Balaraman has been an oncologist for 20 years, but only recently has she talked with such optimism about a disease that still has no definitive cure. "Hopefully, at some point we'll find a cure. We're certainly moving in that direction now," she said. "Our patients today are living remarkably well with these new treatments. After all the years of hopelessness, it's really uplifting now to see what is happening."
Balaraman is part of an innovative, community-based practice that focuses on the most current therapies, capitalizing on unprecedented access to new investigational drugs through clinical trials. Her patients have great success with pembrolizumab (Keytruda) and nivolumab (Opdivo), two highly touted immunotherapy drugs that many researchers believe can change the face of cancer. Both have been effective in sparking a patient's immune system to fight the cancer. "Immunotherapy is at the forefront of this fight. Technology is moving fast, and we're moving with it," she said. "We're becoming a magnet site for some of the latest treatments." Florida Cancer Affiliates is part of the US Oncology Network, which includes more than 1,000 physicians and an estimated 10,000 cancer professionals. Its goal is to expand access to integrated cancer care throughout the country.
Nestor Villamizar M.D.
Assistant Professor of Surgery
Specialty: Thoracic Surgery
Sylvester
Comprehensive Cancer Center
1475 N.W. 12th Avenue (D-1)
Miami, FL 33136
305-243-2363
Thoracic surgeon Dr. Nestor Villamizar has raised the level of treatment for pleural mesothelioma patients at the Sylvester Cancer Center and the University of Miami Health System. He puts them among the elite when it comes to asbestos-related diseases. His arrival in 2014 brought the surgical expertise he honed at Brigham and Women's Hospital in Boston, where he worked closely with renowned thoracic surgeon and mesothelioma specialist Dr. David Sugarbaker. Villamizar is building a similar mesothelioma program in South Florida, believing he will provide the same kind of care in Miami that patients in the past could find only by traveling to Boston.
Villamizar is part of a mesothelioma program that also includes thoracic surgeon Dr. Dao Nguyen, medical oncologist Dr. Raja Mudad, radiologist Dr. Adrian Ishkanian, and an experienced support staff working closely to coordinate a multidisciplinary approach to treating a complex disease. Although the Sylvester Cancer Center had been handling a small number of mesothelioma cases before the arrival of Villamizar, his expertise in the complex pleurectomy/decortication (P/D) surgery brought a new dimension that has improved the overall care being offered.
He also performs the aggressive extrapleural pneumonectomy (EPP) for mesothelioma patients. He does minimally invasive thoracoscopic lung, esophageal and mediastinal resections, along with complex chest wall resections. The thoracic surgery team at Sylvester handles all disease conditions of the chest — large and small. Villamizar also performs surgery nearby Jackson Memorial Hospital, the University of Miami Hospital and the Miami VA Medical Center, helping military veterans who have been hit the hardest by asbestos-related diseases like mesothelioma.
Mesothelioma Resources
Mesothelioma is a rare and very serious form of cancer found in the lining surrounding the lungs, the stomach, the testes, or the heart. The only known cause of mesothelioma is exposure to asbestos.
It often takes 10 to 60 years after exposure to asbestos before the symptoms of mesothelioma develop. This period of time is referred to as a latency period. Because of the latency period, the disease commonly affects men and women that are at least 50 years of age and that worked with asbestos between 10 and 60 years ago.
Florida Mesothelioma Facts
Today, the use of asbestos and the handling of asbestos materials are regulated in the United States but its use is not banned. It is recognized as a hazardous material and is monitored by OSHA and the EPA but exposure risks still exist. The United States still consumes 30 million pounds of new asbestos per year. Additionally, many old homes, factories, schools, warehouses, and commercial buildings still contain old asbestos products.
The average incident rate of mesothelioma in the United States is 1 / 100,000 - the state of Florida is below the National average with an incident rate of .9 / 100,000.
There are a number of different jobs that caused a larger amount of exposure to asbestos on a more frequent basis. Below you will find today's employment numbers for several of these high risk jobs in Florida:
| | |
| --- | --- |
| Occupation | 2008 Florida Employment |
| Construction | 517,095 |
| Mechanical Engineers | 6,430 |
| Electricians | 39,590 |
| Teachers & Instructors | 63,310 |
| Mechanics & Technicians | 48,440 |
| Plumbers, Pipefitters & Steamfitters | 29,620 |
Source: Careerinfonet.org
Florida Exposure Sites
Many of our clients are unsure of how they could have been exposed to asbestos. We have hired some of the best investigators in the business. Our investigators will track down who was responsible to help ensure that they can be held accountable.
Below is a partial list of Florida buildings and job sites where asbestos exposure may have occurred. If you or a loved one have mesothelioma, or other asbestos-related injury, and wish to consult a Florida mesothelioma attorney about your legal rights to compensation, CLICK HERE for a free consultation or call us at 800-300-2919.
Agricola
State Phosphate Company
Swift & Company

Alachua
Deer Haven Power Plant
Duke Lumber Co

Alton
Standard Lumber Company

Amelia Island
Amelia Island

Apix
Air Products Inc.

Archer
Edwards Job
Maddox Foundry & Machine Works

Auburndale
Adams Packing Company
International Paper Company, Container Division
W.P. Mcdonald Corp.

Avon Park
Avon Park Power Station
Flordia Power Corporation, Avon Park Plant

Azalea Park
Azalea Park Shopping Center

Baldwin
Florida Steel Corporation
Seaboard Construction

Barlow
Swift And Company

Barton
International Minerals & Chem. Co.

Bartow
American Cyanamid
Armour Agricultural Chemical Company
Armour Mine
Ashland Chemical Company
Big Ben Powerhouse
C.F. Chemicals
C.F. Industries
Chemicals Inc.
Electric Phosphate Company
Farmland Industries
Grace Mines
Imc Global/Cf Industries
International Mineral & Chemical Co.
International Minerals Corp.
Morris Fertilizer Company
Phosphoric Acid Plant
Swift & Company
Uss Agriculture [Ship]
W.R. Grace & Co.

Bay Lake
Employee Service Center
Walt Disney World, Employee Service Center

Bay Pines
Veterans Administration Facility

Beach
Container Corporation

Belle Glade
Atlantic Sugar Association
Belle Glade Sugar Mill
Florida Sugar Corporation
Glades Sugar House
Sugar Cane Growers Cooperative Of Florida
Sugar Mill
Talisman Sugar Corp
US Sugar Company

Belleair
Belleair Improvements

Benson Springs
Florida Power Corporation

Blountstown
Southeastern Pipe Line Company

Boca Grande
Florida Power & Light Co

Boca Raton
Florida Atlantic Univ
IBM

Bonnie
Ammonia, Incorporated
Chemical Inc
International Minerals & Chemical Co.
J.F. Pritchard & Company

Bonnie Polk County
Acid, Incorporated

Booth Point
Florida Power Corporation, Higgins Plant
Higgins Plant, Unit #2

Boynton Beach
US Navy, Seabees

Bradenton
Bradenton Steam Electric Station
Desoto Square Mall, Sears, Roebuck & Company
Florida National Bank
Florida Power & Light Co
Manatee Light And Fraction Company
Manatee Memorial Hospital, 206 2Nd Ave. East
Phoenix Utility Company
Tropicana Products, Inc
Zoller Lumber Co.

Brewster
Amalgamated Phosphate Company
American Cyanamid Co.

Bricker
Florida Hydrocarbon
Brooker
Hydracarbon Gas Plant

Brooksville
Central Power & Lime, Inc.
Chemical Lime Company
Florida Mining & Materials Corp.
Southern Bell Telephone Company

Bunnell
Lehigh Portland Cement Company
Wadsworth Lumber

Canal Point
U S Sugar Corp

Cantonement
Champion International
Champion Paper
Chemstrand
Florida Pulp & Paper A/K/A St. Regis Paper
St. Regis Paper Co.

Cape Canaveral
Cape Canaveral Air Force Station
Complex 37
Florida Power & Light
Kennedy Space Center
Launch Pad Complex 34
Nasa Launch Complex 37
Cape Canaveral/Kennedy Space Center

Cape Kennedy
E.S.C. Lc/40 Titan 3C
L.C. 34 Adapt. For Saturn
Nasa Complex 37

Carol City
Miami-Dade County Water & Sewer Co.
Westwood Lakes Condos

Cecil Field
United States Naval Air Station

Century
Alger Sullivan Lumber Co.
Escambia Memorial Hospital
Humble Oil & Refinery Company

Chattahoochee
Florida State Hospital
Gulf Power Company
St. Joe Paper Company
Wood Cellulose Products Company

Chicora
Amalgamated Phosphate Company

Chiefland
Chiefland High School Addition
Georgia Pacific Corp

Christina
Phosphate Mining Company

Clearwater
Clearwater Finishing Co.
Mandalay Shores Apartment
Pontiac Dealer

Clermont
Konsler Steel Corporation

Clewiston
Clewiston Power Plant
Clewiston, Ltd.
Everglade Sugar Refining
Florida Cane Products Corp
Okeelanta Sugar Refinery Inc - Atlantic Coast Line
Southern Sugar Company
Sugar Mill
United States Sugar Corp.

Cocoa
Cape Kennedy Air Force Station - G M Control Facility #3
Cidco Park, City Point Siding
Florida Power And Light Co.
Orlando Utilities - Powerhouse
Patrick Air Force Base
Rocket Insulation Co.

Cocoa Beach
Crossway & Ocean Villa Apartments
Keene Corp - Patrick Air Force Base
Patrick Air Force Base
Twin Towers Apartments

Coral Gables
City Hall
Coral Gables High School
University Of Miami

Cottondale
Town of Cottondale- Wastewater Treatment Plant

Cove Springs
Rawls Brother Shipyard

Crestview
Elgin Field

Crystal River
Crystal River Nuclear Plant
Florida Power Corporation
Florida Power & Light

Cutler
Cutler S.E. Station
Florida Power & Light Company

Dade City
Evans Packing
Lykes Pasco Packing Co
Pasco Packing Association

Dade County
Dade County Schools
Northwestern High School
Pabco Packing Company

Dania
Dania Powerplant
Florida Power & Light Co
North Brothers, Inc.
Petrochemical Development Co.

Davenport
Holly Hill Fruit Products, Incorporated
Standard Sand & Silica

Daytona
Daytona Public Service Company
Halifax District Hospital

Daytona Beach
Emory Riddle Aero University
Highlands Elementary School
Peninsular Builders Inc.

De Bary
Florida Power & Light Company
Florida Power Corporation

Deland
Deland Electric Light Power And Ice Company
Delorach Electric Light And Power Company
Southern Bell Telephone Company
Turner Power Plant
U.S. Air Operational Training Station

Disney World
Polynesian Resort Hotel

Dunedin
B.C. Skinner Machinery
Citrus Concentrates, Inc.
Clinton Foods, Incorporated
George L. Simonds
Juice Industries, Incorporated

Dunnellon
J.T. Goethe Lumber Co

Eagle
General Electric Company

East Palatka
Florida Power & Light Co
Palatka Power Plant

East Tampa
Stone & Webster Engr Corp.
U. S. Phosphoric Products Corp.

Eastport
St. Regis Paper Company

Eau Gallie
Capehart Housing

Edgewater
Im-Co

Eglin Air Force Base
Eglin Air Force Base, Various Bldgs.

Eglin Field
York Corporation

Ellaville
Florida Power Corp
Suwanee River Power Plant

Ellendale
Atlantic Refining Company

Ellerton
Atlantic Refining Company

Enterprise
Florida Power Corp.
Turner Plant

Escambia Bay
Escambia Chemical Corporation

Eustis
Eustis Water, Light And Power Company

Fellsmere
Fellsmere Sugar Company
Okeelanta Sugar Company

Fernandina
Babcock & Wilcox Company
Fernandina Pulp & Paper
Reyonier Inc

Fernandina Beach
Carter Bearden Company
Container Corporation Of America
Digester Building
Evaporators
Fernandina Pulp And Paper Company
High School & Gym
Itt Raynier Paper Mill
Itt Rayonier Paper Co
Jefferson Smurfit Corp.
Kraft Corporation Of America
Rainer Pulp And Paper Company
Rayonier Plant
Smurfit-Stone Container

Florida City
Florida Power & Light Co
Johns-Manville Sales Corporation
Power House, Turkey Point
Turkey Point Power Plant

Foley
Brooks-Scanlon Corporation
Buckeye Cellulose Corp
Procter And Gamble Paper Company, Mill
Triangle Construction Company
Perry Paper Mill

Forest City
Hi-Acres Concentrate, Incorporated

Fort Gaines
Walter F. George Powerhouse

Fort Lauderdale
Air Operational Training Station
At&T / Southern Bell
Automatic Ventilating Company
Bigham Insulation & Supply Co
Broward County Resource Recovery
Broward General Hospital
Broward Marine Inc.
Burdines, Inc.
Cutler Ridge Towers
Florida Insulation & Fireproof
Florida Power & Light Co
Fort Lauderdale Airport
Fort Lauderdale High School
Good Samaritan Hospital
Holy Cross Hospital
Lakeview Siding
Lancaster Distral Group
Marine Tower Condominium Apartments
North Brothers, Inc.
North Shore Medical Arts
Pier 66 Hotel
Port Everglades Docks
Port Everglades Powerhouse
Port Everglades
Sunset Plastering

Fort Meade
Armour Agricultural Chemical Company
Armour Mine
United States Steel, Agri-Chemical Division
US Agri-Chemicals [SHIP]
US Steel - Armor Plant
USS Agrichem
V C Chemical Co

Fort Meyers
Lehigh Acres Hospital
Mariana Grove Light
Cement Industries
First Presbyterian Church
Florida Power & Light
Mathis & Son
New Florida Power Light Plant
Prathers Laundry & Dry Cleaning

Fort Pierce
A. Doby Building Products
Bush Apartments
Cherokee Products Co
City Of Ft. Pierce
Fort Pierce City Of
Fort Pierce Power Plant
Fort Pierce Stores
Ft. Pierce Powerhouse
Ft. Pierce Utilities Authority
Hutchinson Island Power Plant
Municipal Power Plant, St. Lucie County
New Smyrna

Fort St. Joe
Arizona Chemical Co.
Michigan Chemical Co.

Fort Walton Beach
Eglin Air Force Base

Gainesville
Alachua General Hospital
Atkins Manufacturing Company
Baird Hardware Company
Big Star Colonial Store, Sunshine Shopping Center
Brock & Blevins
City Of Gainesville
City Of Gainesville - Water Plant
City Of Gainesville - Generating Station
Danish Bakery
Deerhaven Power
Department Of Highway, Testing Lab
Florida Industrial Corporation
Gainesville Cafeteria Building
Gainesville Gas Company
Gainesville Power Plant
Gainesville Regional Utilities
Gas Refinery
General Electric Company, Battery Business Section
Generator Station
George L. Simonds
H.F. Dutton And Company
Hilton Hotel
J. Hillis Miller Hospital
J. Ray Mcdermott
Jones Office Building, College Of Dentistry & Medicine
Koppers Company, Incorporated
Municipal Light Plant
New V.A. Hospital
North Brothers, Inc.
School "G"
School "H"
Shands Hospital
Shands Teaching Hospital
Sunland Training Center
Sunshine Shopping Center
Testing Lab Department of Highway
University Of Florida, Various Bldgs.
Veterans Administration Hospital
Veterans Administration Medical Center

Gonzalez
Chemstrand Corporation
Combustion Engineering Inc
Daniel Construction Company
E.I. Du Pont De Nemours & Co.
Gonzalez Corp
Mobil Pipe Line Co.
Monsanto Chemical Co.
Monsanto Textiles Co
Nylon Development Center

Green Bay
CCA
Consumers Cooperative

Green Cove Springs
Burlington Industries
United States Naval Air Base

Greenville
Door Panel Corp
Southern Plywoods

Groveland
B & W Canning Co., Inc.

Hague
General Electric Company

Haines City
Emergency Molasses Company
Suni-Citrus Products Co

Hallendale
Diplomat Hotel
Tropical Asphalt

Hardees
Orlando Utilities - Indian River Plant

Hialeah
Air Systems Inc.
Fec Hialeah Tt - Basic Science Bldg
Hialeah Hospital
Holiday Inn
Miami Mills Incorporated
Seaboard Air Line Railway Company
T & H Insulation, Inc.

Highland City
All Sun Juices Co

Hilliard
Air Route Traffic Control Center
F.A.A.
Hilliard Elementary School

Hillsboro
Central Phosphates, Inc.
Hillsboro Hotel

Holiday
Florida Power Corporation - Anclotte Plant

Hollywood
1st Federal Job, Seaboard-Hollywood Freight
Diplomat Hotel
Hollywood Florida Water & Sewage
Hollywood Memorial Hospital
Memorial Hospital

Homestead
Everglades National Park
Homestead AFB
Turkey Point
Turkey Point Powerhouse
U S Air Force

Hot Springs
Lake Catherine Powerhouse

Hulberry
New Wales Chemicals, Inc.

Hutchinson Island
St. Lucie Power Plant

Indian River
Orlando Utilities - Indian River Station - Unit #3

Indiantown
Florida Steel Corporation
Indiantown Elec. Steel Mill
Indiantown Power Plant

Inglis
Crystal River Power Plant
Florida Power Corp

Inverness
Carroll Const. Co.

Jacksonville
A&J Mid America
AC & S Contracting & Supply
Acousti-Engineering Company
Aerojet General Shipyards
Aida Lauro
Airco Welding Supply Company, 29 South Mcduff St.
Alkaid
Alton Box Board & Paper Company
Alton Packaging Corp.
American Norit Co, Inc
American Oil Company
Anchor Hocking Glass Corp.
Anheuser Busch Inc.
Anna Dickinson
Armour and Company
Armstrong Contracting & Supply
Arthur M. Huddell
Associated Iron & Metal
Atlantic Coast Line Rail Road Company
Atlantic Firebrick & Supply Co
Atlantic Ice and Coal Corp.
Atlantic National Bank
August Belmont
Bacardi Bottling Company - Lab Building
Bachelor Enlisted Quarters
Baham
Baptist Medical Center
Beautyrest Siding
Bellinger Shipyard, Jacksonville Shipyard
Bigelow Liptak Corporation
Board of Trustees
Board of Trustees of Water Works & Improvement Bonds
Brown & Root Overseas
Buckeye Cellulose Corp. - Outdoor Tanks
Bush Boake Allen, Incorporated
C W Post
C.R. Musser
Cameron, Barkley & Co.
Cecil Field Naval Air Station
Citrus Machinery Company
Citta Di Savona
City Commision
City Of Jacksonville - Talleyrand Avenue Plant
City Of Jacksonville - Underground Electric Distribution System
City Of Jacksonville Department Of Electric & Water Utilities
Civic Auditorium
Cleaners Hangers Company
Crux
CSX Transportation, Inc.
Cummer Lumber Company
David L Yulee
Dept. Of Welfare Building
Dept Of Electric & Water Utilities - Kennedy Generating Station
Dixie Galvanizing & Tank
Dobbs House
Dry Ice Plant
Duval County Schools
Duval Ice & Coal Co.
Dwight W. Morrow
Earl Corp. - Interpace
Eastern Seaboard Petroleum Co.
Edward A. Filene
Edward E. Fileen
Edward M. House
Edward W. Bok
Edwin G Weed
Elizabeth C Bellamy (USS)
Emergency Generator Units
Episcopal High School
Ethelbert Nevin
Eugene
Eugenie
Fairfax Station
Ferry Service Inc. - Tmt Trailer
Filipp Mazzei
Flo-Mach, Inc
Florida Hardware Co
Florida Ice Machine Corp.
Florida Ice Manufacturing Co.
Florida Machine & Foundry Co.
Florida Power & Light
Florida Smelting Company
Florida Weather, Inc.
Flowers Baking Company
Francis Asbury
Fred A. Rankin Co., Inc.
Frederic W. Galbraith
Frederick Tresca
Frito Lay, Inc.
Fruit Growers Express Co.
Fuller Warren Building
General Foods Corp. Maxwell House Div.
George Dewey
George E. Waldo
George Washington Hotel - Auditorium
Georgia Pacific Corporation
Gibbs Corporation
Gibbs Shipyard
Glidden Chemical Co.
Glidden Durkee Co.
Glidden Paint Co.
Grand Hope
Grant Wood
Great Atlantic Boiler Service
Growers Container Corporation
Gulf Life Insurance Building
Gulf Life Tower
Harold Torsvik
Harvey Cushing
Hawaiian Forester
Henry Watterson
Hess Fuel Oils, Incorporated
Hess Oil Company
Holiday Inn Hotel
Hoosier State
Horace Irvine
Horne-Wilson Co., Inc.
Horton J L & Assoc
Hugh J Kilpatrick
Hw Lau & Company, Inc.
Ind Laundry Trop Uniform Rental
Independent Ice Fuel Company
Independent Life Ins.Co.
Irvin S Cobb
Isaac M Singer
J. Dillon Kennedy Generating Station
J.W. Allen And Associates
Jackson Hospital
Jacksonville Development Center
Jacksonville Electric Authority
Jacksonville Electric Light Co.
Jacksonville Gas Company
Jacksonville International Airport
Jacksonville Linen Service
Jacksonville Linen Supply Co.
Jacksonville Naval Air Station
Jacksonville Plant
Jacksonville Ship Chandlery
Jacksonville Shipyards, Inc.
Jacksonville Street Railway Co.
Jacksonville University
Jacksonville University, J. Henry Gooding Building
Jacksonville Water Works
James Screven
Jasper F. Cropsey
Jax Ice & Cold Storage
Jefferson Smurfit Corp.
Jerry S Foley
John Einig
John Gorrie
John H Mcintosh
John H. Swisher & Son, Inc.
John J. Crittenden
John Miller
John Philip Sousa
John Ringling
John S Mosby
John White
Junius Smith
Keene Corp
Keene Insulation
Kennedy Generating Plant
Liquid Carbonic Corporation
Longbranch Pumping Station
Louis Bamberger
Maxwell House Coffee
Mayport Florida
Mayport Navy Station
Mayport Shipyard
Mcwilliams Dredging Co.
Melucta
Merrill Stevens Ship Repair
Merrill-Stevens Shipyard
Metal Container Corporation
Michael De Kovats
Mid-State Steel & Wire
Millennium Specialty Chemicals
Moore Dry Kiln Co
Morris C Feinstone
Napoleon B Broward
National Container Corp
Naval Air Station
Negley D Cochran
Nelic Chemical
Nelio Chemical
New York Steam Laundry
North Brothers, Inc.
Northside Generating Station
Norwood Pumping Station
Oakridge Pumping Station
Oceanic
Oceanway School
Owen Wister
Owens Corning Fiberglas Corporation
Owens Illinois Glass Company
P M Hess Roofing And Sheet Metal
Paolina
Peter Stuyvesant
Ponce De Leon
Pool King
Power Plant 2
Propus
Prudential Insurance Co.
Rawls Brothers
Raymond Clapper
Reliance Amity
Residual Oil Terminal
Richard K. Call
Richard Montgomery
River Oaks Station
Riverside Clinic
Robert Hayne
Robert Meyer Hotel
Robert Mills
Roux Laboratories, Inc.
Royal S Copeland
Rufus C Dawes
Saint Regis Paper Co.
Scarborough & Green
Seaboard Air Line Railway Co.
Seaboard Coast Line Railroad
Shaula
Sidney Lanier
South Side Generating Station
Southern Bell Telephone Co.
Southern Ice Company
Southern Pine Chemical Co.
Southside Generating Station
Spetsae
St Johns River Shipyard
St Vincents Hospital
St. Johns River Shipyard
St. Regis Kraft Company
St. Regis Paper Co.
St. Vincent'S Hospital
Stone Container Corporation
Sunland Training Center
T.J. Stevenson
Talleyrand Power Station
Telfair Stockton
Texas Company
Thomas A Mcginley
Thomas J Lyons
Thomas L. Haley
Thomas Sully
Tmt Trailer Ferry Service Inc - 215 South Georgia Street
Transamerican
Transporter
Trumbull Asphalt Co
U.S. Gypsum Company
Union Camp Corp.
Union Camp Paper Company
Union Carbide Corp.
Union Company Chemical Plant
United States Engineers, Jacksonville Oil Depot
United States Gypsum Company, Plant Site
United States Navy
University Of Florida - Nuclear Science Bldg.
W & O Engineering Co
W.S. Jennings
W.W. Gay Mechanical Contractors, Inc.
Wakulla Springs
Water Treatment Plant
Weather Engineers Inc
William Byrd
William G. Summer
Wilson & Toomer Fertilizer Co.
Woolco Store

Jax
Exxon

Jay
Amerada Hess Corporation
Corsa Const Co
Delta Engineering Corp.
Exxon
Jay Oil

Jensen Beach
Florida Power & Light Company

Key West
City Electric Service
City Of Key West/Key West #3
Erie City Iron Works
Fleet Maintenance Hanger
Florida Keys Aqueduct Authority
Key West Desalting Plant
Key West Naval Shipyard
Key West Powerhouse
Keys Energy Services
Keywest Barracks
Pumping And Distilling Plant
U.S. Naval Station
United States Naval Station

Kissimmee
Florida Power Corporation

Lake Alfred
Florida Molasses Corporation
Kuder Citrus Pulp Company

Lake Buena Vista
Disney World

Lake Butler
Reception & Medical Center
Union County Hospital

Lake City
Adams Brothers Company
Columbia Ice Company
Florida Agricultural College
Lake City Community College, Vocational Tech Bldg.
Lake City Junior College, Science Bldg.
Newton Co
Occidental Corporation
Occidental Oil
Occidental Petroleum
Us Air Operational Training Station
V.A. Hospital

Lake Monroe
Florida Power & Light Co
Sanford Power Plant

Lake North
Coleman Insulation Co

Lake Wales
Lake Wales Elementary School
Lake Wales Hospital
Townsend Sash Door & Lumber

Lake Weir
Lake Weir High School

Lake Worth
Lake Worth High School
Lake Worth Powerhouse
Lake Worth Utilities

Lakeland
Acid, Incorporated
Atlantic Coast Line Rail Road Co.
Becker Industries
City Of Lakeland Dept. Of Electric & Water Utilities
City Of Lakeland Florida
Consumers Cooperative
Florida Power & Light
Lake Parker Plant
Lakeland Electric
Lakeland Electric & Water; Mcintosh Plant
Lakeland Memorial Hospital
Light & Water Department, Lake Parker Plant
Makintosh Power Plant
Municipal Power Plant
Occidental Petro & Resrch Co
Phosphate Mining Company

Lakeland County
American Cyanamid Company
Davy Mckee Lakeland, Inc.

Lantana
Southeast Florida TB Hospital

Lauderdale Lakes
Florida Medical Center

Lee County
Sundial Resort

Leesburg
Asphalt Pavers, Inc.
Grass Fibre Pulp and Paper Company
Leesburg Canning Company
Leesburg Ice Company
Leesburg Municipal Plant
Minute Maid Corporation
Vacuum Foods Corporation

Leetsdale
G.G. Hussey & Company

Lehigh
Rinker Portland Cement Co.

Live Oak
Florida Power Corporation
Suwannee River Power Plant

Long Beach
Nassau Hotel

Lynn Haven
Gulf Power Co.
Gulf Power Powerhouse

Macclenny
Baker County Junior High School

Madison
J.L. Inglis Phoenix Mills

Maitland
Armstrong Contracting & Supply Corporation

Marathon
Florida Keys Electric Assoc. - Power Plant

Marineland
Marineland Hotel

Maxville
Maxville Sawmill, Highway 218

Mayo
Drew Lumber Company

Mayport
Mayport Naval Shipyard
Myers Ship, M.V. Mary Jane
Naval Air Station
U.S.S. Sweet Gum

McDill Air Force Base
I.A. Krusen

Medley
Associated Paint And Plaster, Inc.

Medulla
Medulla Phosphate Company

Melbourne
Air Operational Training Station
Merritt Dredging Company
Naval Air Station

Merritt Island
Kennedy Space Center
Nasa Launch Complex 30
Nasa Launch Complex 39

Miami
Aerodex
American Boatbuilding
At&T / Southern Bell
Atlanta Linen Supply Co. / National Linen Service Co.
Atlas Flooring
Banana Supply Co.
Banner Supply
Belcher Oil Company
Binker Portland Cement Co
Biscayne Annex Post Office
Bodin Apparel
City Of Miami
Coconut Grove Incinerator
Cutler Ridge Power Plant
Dade County Court House
Dadeland Shopping Center
Dania Powerhouse
Delido Hotel
Diplomat Hotel
Doctors Hospital
Doral Country Club
Doral Hotel
Dow Building, Praehl Job
E.A.L. Building
E.I. Du Pont De Nemours & Co., Plaza
Eastern Airlines
Eden Roc Hotel
Fitzgerald Energy of Florida
Florida East Coast Railway Co.
Florida Insulation & Fireproof
Florida Power & Light Co.
Fountainebleau Hotel
Four Ambassadors
Geiger Babcox Homes
General Development Corp.
Gulfstream Racetrack
Harbor House North
Holiday Inn
Hollywood Beach Hotel
Howard Johnson Commissary
Industrial Bank Building
Industrial Insulators, Inc.
Jackson Memorial Hospital
Jaye Mfg. Co.
Jones Boat Yard
Jordan Marsh Addition
Kennedy Space Center
L.D. Liewellyn, Inc.
Lebanon Hospital
Lehigh Portland Cement Co.
Linde Air Products Co. (Union Carbide & Carbon Corp.)
Little River Pub Sid
Lotspeich Company
M. Garcia Electric Motors
Mcintosh & Company
Mercy Hospital
Merrill Stevens Dry Dock
Miami Airport
Miami Beach Convention Center
Miami Dade Drydock
Miami Dade Water & Sewer
Miami Electric Light & Power Co.
Miami Herald
Miami High School
Miami International Airport
Miami Modern Police Dept. Building
Miami Senior High School
Miami Steam Electric Station
Mt. Sinai Hospital
National Airlines
National Brewery Co. (A/K/A Ball Ice Machine Co.)
Okeelanta Growers & Proc. Corp.
Overseas Transportation Co
Owens Corning Fiberglass Corp.
Palmetto Junior High School
Pan American Airways
Pennsylvania Sugar Co.
Pier #2 - Miami Docks
Porfiri Brothers Construction Co.
Powers Brothers Construction
Pre-Mix Products
Reco Insulation
Rinker Portland Cement Corp
Ross Roofing & Heating
Russell Aluminum
Sentell Supply
Southern Utilities Company
St. Francis Hospital
Technical High School
Turkey Point Powerhouse
United States Army Engineers
Universalis Ager
Us Federal Building
VA Hospital

Miami Beach
Castaways Hotel
Eden Roc Hotel
Florida Power & Light Co - Miami Beach Plant
Fontainbleau Hotel
Holiday Inn
Seville Hospital

Miami Plantation
Public Supermarket Inc.

Miami Springs
Miami Mills

Millville
St. Andrews Bay Lumber Company

Milton
By R.N.E. Organization X Field
Escambia Bay Chemical Company
National Research Metals Corp
U.S. Naval Auxiliary Air Station
United States Navy Air Base
X Field

Mobile
Barry Steam Plant

Moffet
National Aeronautics

Moore Haven
Glades County Sugar Growers Co-Op

Mulberry
Agrico Mine
Alert Refractory Contractors
Armour Mine
Bigelow Liptak Corporation, Alert
Bonnie Mine
Brewster Mine
Daniel Construction Co.
Gardinier Mine
Grace Mines
International Agricultural Corporation
International Minerals & Chemical Corp.
Mobel Chemical Corp.
Mulberry Wrecking Company
New Wales Chemicals, Inc.
Prairie Pebble Phosphate Co.
Superior Brick & Refractory Service

Muscogee
Muscogee Ice And Power Company

N.A.S. Jacksonville
Aircraft, Em. Gen. Exhaust

New Smyrna Beach
Florida East Coast Railway Company
New Senior High School

Nicholas
Mobil Oil Corporation
Conserco Plant - Polk County
Conserv, Inc
Mobil Chemical Co
Virginia Carolina Chemical Co.

Nocatee
Gulf Naval Stores

Noralyn
International Minerals & Chemical Corp.

North Havana
Costal Lumber Company

North Miami Beach
Peoples Water & Gas Co.

North Ruskin
Tampa Electric Company

North Shore
Dept. of Electric & Water Utilities - Northside Generating Station

Oakland
Hoff Magnasite Company

Ocala
Female Correctional Institute
Ferguson Lumber
Fidelity Savings & Loan Co.
Georgia Pacific Corporation
Monroe Memorial Hospital
Ocala Manufacturing Company
Silver Bay Realty Company
Swift & Company

Occidental
Dorr Oliver Inc.
Occidental Corp. of Florida

Ojus
Adams Engineering Company

Okeelanta
Gulf & Western Food Products
Okeelanta Sugar Refinery, Inc

Oldsmar
A.W. Higgins Power Station
Florida Power Corp - Higgins Plant
Florida Power Corporation, Higgins Plant
Higgins Power Plant

Olive
Gulf Power Co - Crist Steam Plant - Unit 6

Opa Locka
Neway Uniform & Towel Supply
United States Naval Air Station

Orange Park
Southern Bell Telephone Company

Orlando
Acousti-Engineering Company
Armstrong Contracting & Supply Corporation
Baptist Terrace Apartments
Barr Pls
Bradenton Country Club - Automotive Building - Medical Office Building
City Of Ft. Pierce, Turbine Flange
Disney World, Inc.
Dispensary Dental Clinic
Fairville Lanes Bowling Alley
First National Bank
Florida Power & Light Co
Fosgate Citrus Concentrate Cooperative
Halco Products
Halliday House Product
Juniors Restaurant Job
L.T. Jernigan
Lake Highland Station
Lakeland Hospital
Mayo Building
Mccoy Jetport
Meridith Corporation
National Linen Service Corp.
New National Linen Service
New Smyrna Beach
North Brothers, Inc.
Orlando Air Force Base
Orlando Hospital
Orlando International Airport
Orlando Power Co.
Orlando Sprinkles
Orlando Utilities Co
Orlando Utilities Commission
Pepper Tree Village
Perry Construction
Plantation Apartments
Polynesian Hotel Disney World
Powerhouse
Recruit Barracks
Rutland Building
Saint Cloud Utilities
Sauer, Incorporated
Sea World - Penguin Attraction
Stanton Power Plant
U. S. Phosphoric
U.S. Naval Training Center, Recruit Barracks
United States Army, General Hospital
University Of Southern Florida
Vickery Plastering
Walt Disney World

Ormond Beach
City Of Ormond Beach - Pump Station 4-P
Southern Bell Telephone Company, 22 Ridgewood Ave.

Otis
Yellow Water Gunnery School, United States Naval Air Station

Ovieda
Southern Bell Telephone Company

Oxidental
Oxidental Corp of Florida

Pace
Air Products & Chemical Inc.
Air Products And Chemicals, Incorporated
American Cyanamid Company
Columbia National
Escambia Chemical Corp.
Santa Rosa Plant
South Central Bell Telephone Company, Toll Office Building

Pahokee
Osceola Farms Co
Vermillion Sugar Factory

Palatka
Florida Power & Light Co
Florida Pulp & Paper Co. A/K/A St. Regis Paper Co.
Georgia Pacific
Hudson Pulp & Paper Co.
Hudson Pulp & Paper Mill
Learning Resources
Monsanto Chemical
Palatka Paper Mill
Palatka Power Plant
Putnam Power Plant (Seminole Electric Coop, Inc.)
Robshaws Service Center
Scott Paper Mill, Pulp Mill
Southern Bell Telephone Co.
Southern Marine Corp. - Stokes Landing
Tradewell Corporation

Palm Beach
Breakers Hotel
Florida East Coast Hotel Company
Hotel Alba
Palm Beach Power Plant
Seacoast Utilities

Palm Beach Junction
Florida Power & Light Co - West Palm Beach Terminal Co.
Borden Chemical Company
Lincoln Memorial School
Hudson Pulp and Paper

Panama City
A C Littleton Inc.
Alcoa
Alexander E. Brown
American Oil Co
Anderson Seafood
Arizona Chemical Co.
Art Young
Augustine B McManus
Augustus St. Gaudens
Benjamin H Hill
Carl E Ladd
Cassius Hudson
Castledore
Catherine
Charles D Walcott
Charles H Marshall
Chemstrand
Chief Osceola
Coca Cola Bottling Co.
Cove Shipyard
Dial Office Building, Cordova Mall
Dolly Madison
Donald W Bain
Duncan L Clinch
Duncan U. Fletcher
Dwight L. Moody
E Kirby Smith
Eastern Gulf Marine Lab
Edgar A Clark
Edward K. Collins
Edwin D Howard
Elihu Root
Eugene T Chamberlain
F Southall Farrar
Frank O. Peterson
Frederic C Howe
Frederick Bartholdi
George Ade
George R. Poole
Gulf Power Company
H.H. Raymond
Harold T. Andrews
Harriet Hosmer
Horace H Lurton
Howard Gray
Howell E. Jackson
International Paper Co.
Ira Nelson Morris
Isaac Shelby
J A Jones Const, Brunswick
J A Jones Const, Wainwright
J H Drummond
J.A. Jones Shipyard
James A Wetmore
James M. Wayne
James W Wheeler
Jean Ribaut
John A Campbell
John B Gordon
John Barton Payne
John Bascom
John Hay
John M. Harlan
John Mckinley
John R Mcquigg
John W Griffiths
Joseph M Medill
Joseph R. Lamar
Julius Rosenwald
Laboratory Facilities Building
Laura Bridgman
Le Baron Russell Briggs
Lilica
Luna
M Michael Edelstein
Maj. General Herbert A. Dargue
Mary Ball
Minnie M. Fiske
Murray M Blum
Nathan B Forrest
Naval Coastal Systems
Nazarend
Newton D. Baker
Nick Stoner
Nuclear Power Products Co.
Pacific Thunder
Panama City Mill
Panama City Oil Depot
Panama City Shipyard
Panama Machinery & Supplies
Pedro Menendez
Penn Explorer
Peter Zenger
Polarus Pioneer
Ransom A Moore
Rebecca Lukins
Residual Fuel Oil Terminal
Richard Randall
Robert Lansing
Robert Trimble
Russell Sage
Salvador Brau
Sam Selbu
Samalness
Samfinn
Samfoyle
Santa Emilia
Sarah J Hale
Smith Corporation
Smurfit-Stone
Soter Ortynsky
South Central Bell Telephone Co.
Southern Bell Telephone Co.
Southern Kraft Corp.
Southern Kraft Division of International Paper Co.
St. Regis Paper Mill
Stepas Darius
Stephen Furdek
Stephen R. Mallory
Stephen Smith
Thomas B King
Thomas Todd
Transamerican
Transmariner
Tyndall Air Force Base
United States Engineers for Panama City Oil Depot
Uss Locator (Agr-6)
Uss Protector
Uss Scanner (Agr-5)
Uss Searcher (Agr-4)
Uss Watchman (Agr-6)
Valencia
Valiant Enterprise
Vardulia
Vernon F Hood
Victor Herbert
W T Grant Company
Wainwright Shipyard
Walter L Fleming
Warren P Marks
Wesley W Barrett
William B Wilson
William B Woods
William D Bloxham
William E Dodd
William F Jorman
William J Bryan
William M Loring

Parrish
Parrish Power Plant

Patrick Air Force Base
Cape Canaveral, Complex 37
Complex 37, Pad A

Pensacola
Abbot Lumber Mfg. Co.
Ac & S Inc.
Acco - Ceiling
Alabama Pulp & Paper Co.
American Can Co.
American Cyanamid Co.
Archer Daniels Midland Co.
Armstrong Contracting & Supply Corp.
Armstrong Cork Co.
Armstrong World Industries
Arrington Manor Apartments
Ashland Chemical Company
Baptist Hospital
Bell Steel Co
Belmont Building
Building 8, Newport Division
Bureau of Yards And Docks, Us Naval Air Station
C.P.O. Club N.A.S.
Champion Paper
Chemstrand Chemical
Chemstrand Co., Monsanto
Coca Cola Bottling Company
Components Rework Facility
Crist Steam Plant
Crystal Ice Company
Daniels Construction
Delchamps Store
Dyson & Company
E.E. Saunders & Company
E.M. Barracks
Egland Air Force Base
Emergency Power Plant
Escambia Bay Chemical, Air Products
Escambia Chemical Corp.
Escambia Treating Company
Fischer Packing
Five Cadent Barracks
Florida Pulp and Paper Company
Ft. Pickens
General Instruction Building
German American Lumber Co.
Gulf Chemical Corporation
Gulf Power & Light Powerhouse
Gulf Power Co - Crist Steam Plant
Gulf Power Company
Hall's Pensacola Wholesale Florists
Hardaway Contracting Co.
Industrial Marine Supply Company, Inc.
Key Ford Motor Company
L & N Siding
Mobile Plastering
Moncrief Army Hospital
Monsanto Chemical Company
Monsanto Co.
Monsanto Textiles Co
Nas
National Buring Packing Company
National Cork Co
Naval Air Station
Naval Communications Training Center
Newport Industries
Newport Industries, Inc.
Newport News Industrial Corp.
Pensacola
Pensacola Compress Whse
Pensacola Naval Air Station
Pensacola News Journal
Pensacola Shipyard
Petree School
Rayco Corporation
Reichhold Chemical
Sacred Heart Hospital
Saint Regis Paper Company
Saufley Field United States Naval Air Station
Shook & Fletcher Insulation Co., Inc.
Smith Shipyard
Southeastern Insulation Co.
Southern Utilities Company
Specialty Contractors, Inc.
St Regis Paper Corp
Stroock & Wittenberg Corp.
T.T. Todd
Teamsters Building
Tenneco Chemicals, Inc.
United States Naval Air Station
United States Naval Hospital
University Hospital
University Of West Florida, P.E. Building
Us Naval Air Station
Us Navy Yard
Wesco Siding
West Florida Hospital

Perrine
Florida Power & Light Co

Perry
Buckeye Cellulose Corporation
Buckeye Cellulose Plant
Buckeye Paper
Burton, Schwartz Cypress Company
Lee Tidewater Cypress Company

Phosphoria
Prairie Pebble Phosphate Company

Pierce
American Agricultural Chemical Company
Electro-Phos. Company

Pinellas Park
Florida Power Corp
Pittsburgh Plate & Glass
PPG

Piney Point
Borden Chemical Co.
Florida River Corporation
Piney Point

Plant City
Caronet Phosphate Co.
Cornett Mine
Cpi Siding
Davy Powergas Incorporated
Lykes Brothers Plant
Plant City Public Services Co.

Plantation
Andco Inc
Anderson A E Construction

Plymouth
Florida Foods, Inc.
Minute Maid Corporation
Plymouth Citrus Growers Association
Plymouth Citrus Products
Thomas O'Connor And Company
Vacuum Foods Corporation

Pompano Beach
Broward County Animal County Div
Burdines Department Store
Pompano Fashon Square
Sea Haven Condominium Apartments
Worthington Pump

Pope County
American Cyanamid Company

Port Everglades
Steam Ship Terminal
Adamo Insulation Company
Florida Power & Light Co.
Florida Power & Light Generating Station
Port Everglades Powerhouse
Port Everglades Shipyard
Port Everglades Terminal

Port Laudania
Bahama Cement Company
Universale Alco, Ltd.

Port Orange
George F. Lulberry

Port Saint Joe
Allied Chemical Corp.
Glidden Chemical Co.
Michigan Chemical Co
Murphy Division
Philip Morris, Incorporated
Port St. Joe Paper Company
Southeastern Pipe Line Co.
St. Joe Forest Products Co.
St. Joe Paper Co.
Sylvachem Corporation
The Glidden Company
United Engineers & Constructors, Inc.

Port St. Lucie
Florida Power And Light
Port St. Lucie Power Plant

Port Sutton
F.M. Murpey Corporation

Princeton
Florida Power & Light, Turkey Point Nuclear Plant

Quincy
Florida Wire & Nail
Floridin Company

Raiford
Florida State Prison
Florida State Prison Farm

Red Level
Florida Power & Light Co - Crystal River Plant
Florida Power Corp - Crystal River Plant

Ridgewood
Davidson Chemical Co.
W R Grace & Company

Riverview
US Phosphonic

Riviera
Florida Power & Light Co.

Riviera Beach
Bizarre International, Rt. #1
Florida Power & Light Co.
Port Of Palm Beach
Riviera Beach Power Plant
Tropical Shipping & Construction - Port Of Palm Beach

Rockland
Armor Tsp Plant

Royster
F.S. Royster Guano Company

Saint Lucie
Town Of Saint Lucie - Wastewater Treatment Plant

Saint Petersburg
St. Anthony'S Hospital

Sanford
Air Operational Training Station
Florida Power & Light Co.
M.S. Wiggins
Naval Air Station
Old Crown Co. Paper Building
Old Crown Warehouse
Patrick Fruit Company
Sanford Powerhouse
United States Naval Air Station

Sarasota
Electronic Mechanical Research Building
Florida Power & Light Co
Morgan Junior High School
Payne Terminal
Ringling Museum
Sarasota Courthouse
Sarasota Powerhouse

Shamrock
Continental Turpentine & Resin Corp.
Suwanee Lumber Mfg Co

Sharpes
Indian River Plant
Orlando Utilities Commission

Sneads
Gulf Power Co.
Scholz Power Plant

South Bat
Gulf And Western Food Products Co.
Okeelanta Growers & Processors Cooperative
Okeelanta Sugar Co.

South Boca Grande
Florida Power & Light Co

South Jacksonville
Aerojet General Shipyards

South Pierce
Agrico Chemical Company
American Agricultural Chem Co

Southport
Lansing Smith Steam Plant

St. Augustine
Barnett Bostwick And Osmond
Howard Johnson Motel
Lightner Museum
Ponce De Leon Hotel
St. Augustine Light And Power Co.
St. John Light & Power Company
St. Johns Electric Company

St. Cloud
Disston Land Co. St. Cloud Plantation
Florida Sugar Manufacturing Co.

St. Luci
American Telephone & Telegraph

St. Marks
Seminole Asphalt Refinery
St. Marks Power Plant
Tallahassee Electric Dept.

St. Mary's
St. Mary'S Kraft Corp.

St. Petersburg
Bay City Engineering
Bay City Fuel Oil Co.
Bayboro Station
Federal Office Bldg
First Federal Savings & Loan Association
Florida Power & Light Company
Florida Power Corp.
General Electric Plant
Goodwill
Junior College
Micro Plate, Inc.
Mound Park Hospital
Paul L. Bartow Power Plant
St. Anthonys Hospital
St. Petersburg Powerhouse
Walters Jim Research Lab

Starke
Camp Blanding

Sumterville
Dixie Lime and Stone Co.

Sunny Isles
Sunny Isles Sewage System

Sunrise
Gateway Shopping Center

Sutton
New Tampa Elect. Power Plant
Tampa Electric Co - Black Point Terminal

Tallahassee
A.B. Hopkins Power Plant
Blackburn Insulation Service
City Of Tallahassee Electric Dept.
Elberta Crate and Box Company
Federal Penitentiary
Florida A. & M. University
Florida State Capitol
Florida State College for Women
Florida State Unviersity
Great Barrier Insulation Co
Leon Co. Gymnasium
New State Office Bldg.
St. Marks Generating Station
State Dept. Of Agriculture, Lab & Testing Complex
State Of Florida - Doyle E. Carlton Bldg.
Tallahassee Electric Department
Tomkins-Beckswith, Inc.

Tampa
A.P. Green Refractories Co.
A.P. Green Services, Inc.
Acousti-Engineering Co.
Adamo Insulation Co.
Aerodyne Investment Castings
Airetron Engineering Corp.
Alafia Lutz Job
Algerie
All Steel Inc.
Amienois
Anheuser Busch, Inc.
Armstrong Contracting & Supply
Artesian
Badger America, Inc.
Barnett Bank
Bay-Con General, Inc.
Big Bend Powerhouse
Black Point Powerhouse
Board of County Commissioners Of Polk County
Board Of Education
Bucyrus-Erie Co.
Budweiser Brewery
Buell Engineering
Cameron & Barkely Co.
Chemix
Citro Dry, Inc.
Commercial Building
Consolidated Citrus Products Co.
Continental Can
Dixie Linen and Uniform Co.
Florida Portland Cement Co.
Florida Power & Light Co.
Florida Steel Corporation
Florida Steel; Rolling Mill
Gannon Power Station
Gardinier, Inc.
Gardner Martin Asphalt
Gaylord Container Corp.
General Portland Cement
Glidden Durkee Co.
Gulf Brass Works
Gulf Power Company
Gulf Tampa Drydock
Heat & Frost Insulation
Herman Sausage Factory Inc.
Hillsborough County Animal Control
Hillsborough County Courthouse
Hilsboro Hotel
Hookers Point
Hookers Point Station
Humble Oil & Refining Co.
Johns-Manville Sales Corp.
Joseph Schlitz Brewing Co.
Lakeland Power Plant
Linde Air Products Co. (Union Carbide & Carbon Corp.)
Low Rent Housing
MacDill Air Force Base
Mid-Valley, Inc.
Misener, Inc.
Mtr Terminals - Hookers Point
Ng Manufacturing Plant
Nitram Chemicals, Inc.
North Brothers, Inc.
Ocean Shipholdings, Inc.
Owens Corning Fiberglas Corp.
Palmetto Beach Railroad Shop
Paul Smith Contracting Co., Cement Plant
Peninsular Telephone Co.
Permaseal
Phosphate Terminals
Port Sutton - Pendola Pt Siding
Portland Gasoline Co.
Rouennois
Seaboard Air Line Railroad Co.
Seaboard Airline
Seville Apartments
Sol Walker Scrap Yard
Southern Brewing Company
St Joseph's Hospital
St. Anthony'S Hospital
St. Paul
St. Pierre
Stone & Webster Engineers
T B Hospital - Hillsbough County
Tampa Armature Works
Tampa Bay Hotel Company
Tampa Electric Co.
Tampa Gas Company
Tampa General Hospital
Tampa International Airport
Tampa Memorial Hospital
Tampa Municipal Hospital
Tampa Ship Repair & Dry Dock Co.
Tampa Shipbuilding
Tampa Shipyards, Inc.
Tampa Steel Erecting Company
Tampa Street Railway & Power Co.
Tampa Tank & Welding
Tampa Water Works
Thatcher Glass Mfg Co
The Ruberoid Company
Thompson Hayward Siding
Tiffany Tile Corporation
TSR Corporation
U S Phosphoric Products
Union Carbide Corp.
University Of South Florida
Us Phosphonic Mines
Us Post Office - Tampa Airport
Veterans Administration Hospital
W.T.V.T. Studio
Westinghouse Electric

Tampa Bay
Stauffer Chemical

Tangelo Park
Joseph Perrigini

Tarpon Springs
Anclote Power Plant
Stauffer Chemical Co
Victor Chemical Company

Telogia
Newport Industries
Timber Energy Resources

Thriftway
Dixie Highway

Tice
Florida Power & Light Co

Tiger Bay
Palmetto Phosphate Company

Titusville
Black & Watch - Orlanda Utilities Unit 3
Imperial Towers
Orlando Utilities Commission
Pantry Pride

Tollsom
Charles Larsen Power Plant

Tolson
Lake Parker Plant

Tortugas
United States Government Plant

Trenton
Trenton Gym

Tuskegee
Tuskegee Normal and Industrial Institute

United
Pratt & Whitney Aircraft Co

Vero Beach
Air Operational Training Station
Indiana River Hospital
Municipal Power Plant
Vero Beach Power Plant

Victor
Stauffer Chemical Co

Walt Polk
International Minerals Corporation

Walton Beach
American Insurance Company

Watertown
East Coast Lumber Company

Weedon Island
Florida Power Corporation - Paul L Bartow
Weedon Island Generating Station

West Jacksonville
Seaboard Air Line Railway

West Palm Beach
Ariston Ice and Electric Co.
Blue Ribbon Homes
Breakers Hotel
Century Village Apartments
City Hall
County Courthouse
East Coast Electric Light, Power & Ice Co.
Florida Power & Light Co.
Florida Public Utilities Co.
Forest Hill High School
Good Samaritan Hospital
Gould Brewing Co
Grumman Ecosystems Corp.
Henderson Roofing Works
Palm Beach County Solid Waste Authority
Palm Beach Gas Company
Palm Beach Resource Recovery Company
Pratt & Whitney Aircraft
Rinker Materials Corp.
Southern Utilities Co., Ariston Ice & Electric
Southern Utilities Company
West Palm Beach Senior High School
Wool Co.

White Springs
Occidental Chemical Corp.
Pcs Phosphate

Wilmington
USS Estes

Winter Garden
West Orange Hospital

Winter Haven
George L. Simonds, Inc.
Simonds George L Co
Universal Insul Mach Co.
Winnebard Ind
Winter Haven Water Ice & Light Co.

Winter Park
Florida Gas Company
Langford Hotel
Phelps Ellis Co.

Yukon
United States Naval Air Station
United States Naval Hospital

Yulee
Yulee Junior High School

Zepher Hills
C F Industries - Pasco County
Wabash Power Plant