If you or a loved one has been diagnosed with mesothelioma, complete the form below to learn more about your diagnosis, legal rights to compensation, treatment options, and support.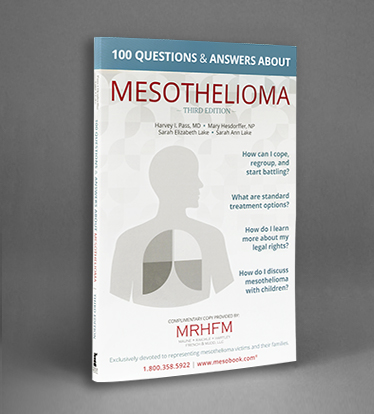 100 Questions & Answers About Mesothelioma
A free mesothelioma book that is devoted to providing treatment information for those diagnosed with this disease. This book offers help - whether you're a newly diagnosed mesothelioma patient, a survivor, a friend or a relative. Learn more about treatment options, post-treatment quality of life, sources of support, legal options and much more.
Mesothelioma Medical Guide
Our medical guide is our own unique book. We created our medical guide based on the latest treatment options offered by the premier mesothelioma treaters across the United States. We created the guide to give patients and families a comprehensive resource that describes treatment options and the side effects that may occur based on the experiences of hundreds of patients.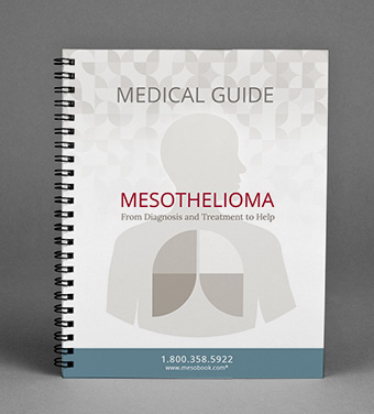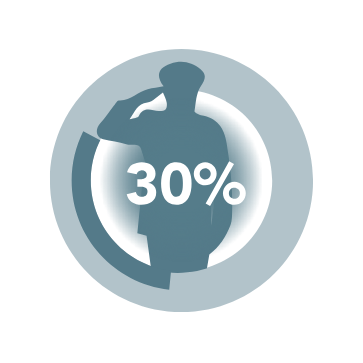 Veteran's Information
Almost 30% of all people who are diagnosed with mesothelioma are Veterans of the U.S. military. Learn about filing a VA Disability Claim with our accredited VA team.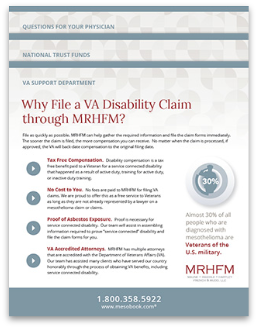 General Inserts
As the largest firm in the U.S. exclusively dedicated to helping those diagnosed with Mesothelioma, MRHFM's sole focus is you and your family. Learn more about MRHFM, filing a claim, and our nationwide coverage.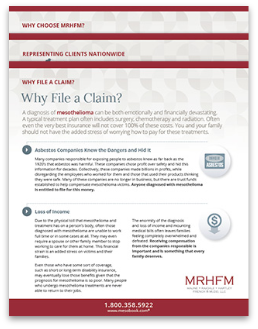 Asbestos Exposure Infographics
The only known cause of mesothelioma is exposure to asbestos, which symptoms or diagnosis may take 10 to 60 years post exposure. With our informational graphics, learn about different areas of potential exposure from within the home, within the workplace, or while serving your country.