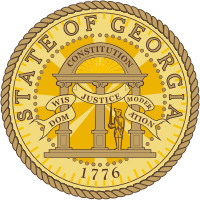 Our mesothelioma attorneys are proud to represent mesothelioma victims and their families across the United States, including hardworking men and women in Georgia.
The only known cause of mesothelioma cancer is asbestos exposure. Tons of asbestos were mined in the United States throughout the 20th century and used in many industries, including Georgia paper mills, power plants, factories, schools and universities. The state of Georgia also has many natural deposits of asbestos, putting residents at further risk of exposure.
Major cities in Georgia where asbestos exposure is known to have occurred at job sites include:
Augusta
Columbus
Savannah
Athens

Sandy Springs
Macon
Roswell
Albany
Filing a Mesothelioma Claim in Georgia
Our Georgia mesothelioma attorneys are focused solely on mesothelioma cases, allowing us to be sensitive to the concerns of our clients suffering while navigating the unique legal aspects of these cases and maximizing each client's recovery. It is important to know that every state has its own laws and if you wait too long, your claims may be barred.
Georgia Mesothelioma Treatment Centers
The following are physicians and cancer centers in Georgia that specialize in treatment of mesothelioma cancer. If you would like to learn more, CLICK HERE to contact our client service team or call us at 800-300-2919.
Winship Cancer Institute - Emory
1365 Clifton Rd NE
Atlanta, GA 30322
Georgia Cancer Specialists
1835 Savoy Drive
Atlanta, GA 30341
Georgia Mesothelioma Physicians
Dong M. Shin M.D.
Director, Clinical and Translational Cancer Prevention Program
Specialty: Hematology and Medical Oncology
winship.referrals@emoryhealthcare.org
Winship Cancer Institute-Emory
1701 Uppergate Drive
Atlanta, GA 30322
404-778-1900
Dong Moon Shin, M.D., is professor of Hematology, Oncology and Otolaryngology and Associate Director of Academic Development for the Emory Winship Cancer Institute, in Atlanta, Georgia. He is also the Director of the Emory Winship Cancer Institute Cancer Chemoprevention Program and Co-Director of the Center's Lung and Aerodigestive Tract Malignancies Program.
A native of South Korea, Shin completed his medical training at the Yonsei University College of Medicine in Seoul, receiving his medical degree in 1975. He then served a four-year internship at Yonsei University Hospital and another four-year internship at Cook County Hospital in Chicago.
He completed his residency at Cook County in 1985 and followed that with a Fellowship in Hematology and Medical Oncology at the University of Texas, M.D. Anderson Cancer Center, in Houston, in 1988. He joined the faculty of the Winship Cancer Institute in 2003, after 15 years as a faculty member at the M.D. Anderson Center and the University of Pittsburgh.
Daniel L. Miller, M.D.
General Thoracic Surgery
Winship Cancer Institute - Emory
1365C Clifton Road
Atlanta, GA 30322
(404) 778-3755
Atlanta, Georgia's Emory University School of Medicine has long attracted the highest caliber of professionals. Daniel L. Miller, M.D, the facility's chief of General Thoracic Surgery and surgical director of the Thoracic Oncology Program at the hospital's Winship Cancer Institute, is considered to be one of the world's leading authorities on lung cancer and mesothelioma.
His goal is a minimally invasive treatment program for thoracic malignancies, including lung cancer and mesothelioma. He's succeeded in using CT scans to detect and analyze small non-small lung cancers, and treating malignant pleural effusions with hyperthermic pleural lavage. He's applying proteomics to diagnose malignant mesothelioma based on the pleural fluid of patients exposed to high asbestos levels.
Seth D. Force, M.D.
Thoracic Surgeon
Winship Cancer Institute of Emory University
Emory Clinic
Atlanta, GA 30322
(404) 778-3629
Dr. Seth D. Force is a thoracic surgeon involved in mesothelioma treatment at Winship Cancer Institute of Emory University located in Atlanta, Georgia.
Frank E. Mott, MD
Medical Oncology
Augusta University Medical Center
1120 15th St BBR-5513
Augusta, GA 30912
(706) 721-1450
Dr. Frank Mott, MD is a medical oncology doctor who practices in Augusta, GA. He is 60 years old and has been practicing for 29 years. Dr. Mott is affiliated with Augusta University Medical Center.
Augusta University Health is a world-class health care network offering the most comprehensive care in the region, where your health is our priority. As leaders in patient- and family-centered care, our physicians partner with our patients, their families, and other specialty physicians to provide an unmatched level of care. As the only academic medical center in the area, our patients receive the compassionate care they deserve along with leading-edge research and technologies not found anywhere else in the region.
Mesothelioma Resources
Mesothelioma is a rare and very serious form of cancer found in the lining surrounding the lungs, the stomach, the testes, or the heart. The only known cause of mesothelioma is exposure to asbestos.
It often takes 10 to 60 years after exposure to asbestos before the symptoms of mesothelioma develop. This period of time is referred to as a latency period. Because of the latency period, the disease commonly affects men and women that are at least 50 years of age and that worked with asbestos between 10 and 60 years ago.
Georgia Mesothelioma Facts
Today, the use of asbestos and the handling of asbestos materials are regulated in the United States but its use is not banned. It is recognized as a hazardous material and is monitored by OSHA and the EPA but exposure risks still exist. The United States still consumes 30 million pounds of new asbestos per year. Additionally, many old homes, factories, schools, warehouses, and commercial buildings still contain old asbestos products.
Naturally occuring deposits of asbestos minerals are also found in Georgia.
The average incident rate of mesothelioma in the United States is 1 / 100,000 - the state of Georgia is below the National average with an incident rate of 0.9 / 100,000.
There are a number of different jobs that caused a larger amount of exposure to asbestos on a more frequent basis. Below you will find today's employment numbers for several of these high risk jobs in Georgia:
| | |
| --- | --- |
| Occupation | 2008 Georgia Employment |
| Construction | 204,527 |
| Mechanical Engineers | 3,680 |
| Electricians | 11,930 |
| Teachers & Instructors | 32,610 |
| Mechanics & Technicians | 21,070 |
| Plumbers, Pipefitters & Steamfitters | 7,550 |
Source: Careerinfonet.org
Georgia Exposure Sites
Many of our clients are unsure of how they could have been exposed to asbestos. We have hired some of the best investigators in the business. Our investigators will track down who was responsible to help ensure that they can be held accountable.
Below is a partial list of Georgia buildings and job sites where asbestos exposure may have occurred. If you or a loved one have mesothelioma, or other asbestos-related injury, and wish to consult a Georgia mesothelioma lawyer about your legal rights to compensation, CLICK HERE for a free consultation or call us at 800-300-2919.
Acworth
Csx Transportation

Adel
Sierra Pine
Talley Veneer & Crate Co.
Weyerhaeuser Company

Aiken
E.I. Du Pont De Nemours & Co.

Albany
A. & M. Karagheusian, Inc.
Air Force Base
Albany Cotton Mills
Albany Firestone
Albany Linen Service
Charmin Paper Products Company
Coats & Clark, Inc.
Cobb Heating & Air Conditioning
Covil Insulation Company
Firestone Tire & Rubber Company
Georgia Alabama Power Company
Georgia Growers Distilling Company
Georgia Power Company
Herck & Company
J.P. Stevens & Company
Lykes Brothers Inc.
Merck & Company, Inc.
Merck Chemical Division
Miller Brewing Co., Inc.
Mitchell Steam Plant, Unit 1
Mitchell Steam Plant, Unit 2
National Linen Service
Proctor & Gamble
Riverbend Power Plant
Southern Bell Telephone Company
Thermal Insulating Co.
USMC Depot - Central Repair Shop Annex
USMC Marine Corps Maintenance Depot
Viking Distillery Inc.
Vogtle Power Plant

Alto
Mount Vernon Mills, Inc.
Riegel Textile Corp.

Americus
Black Panther Company
International Minerals & Chemical Corp.
Southern Pipe Line Company

Andersonville
CE Minerals
Mullite Corp. Of America

Aragon
Aragon Mills Company

Arkwright
Georgia Power Company

Athens
Athens Railway and Electric Company
City Of Athens
Department Of Agriculture - Southeast Utilization Lab
Harbour & Company
Kendall Company
Thousand Student Dorm
Tony Postero Insulation
U.S. Department Of Agriculture
University Of Georgia, various bldg.
Westinghouse Electric Corp.

Atlanta
160 Spring St. N.W.
230 Peachtree Street Building
501 Amsterdam Ave., N.E.
A. & P. Warehouse Building
A.P. Green Refractories Company
A.P. Green Services, Inc.
AC & S Inc.
Acousti-Engineering Company
Agnes Scott College
Air & Refrigeration Corporation Fabrication Shop
American Art Metal
American Incinerator Corporation
Aragon Hotel
Armour Fertilizer Works
Armstrong Contracting & Supply
Armstrong World Industries
Atkinson, Georgia Power Plant
Atlanta Airport
Atlanta Army Depot
Atlanta Brass Foundry
Atlanta Coca Cola Company
Atlanta Fab. Division, Dock #9
Atlanta Gas & Light Tower Building
Atlanta Gas & Light Tower Building
Atlanta Gas Light Company
Atlanta Gas Light Towers
Atlanta General Depot
Atlanta Health Center
Atlanta International Cotton Exposition
Atlanta Journal & Constitution Building
Atlanta Laundries
Atlanta Linen Service
Atlanta Linen Supply Co. / National Linen Service Co.
Atlanta Mills Store
Atlanta Paper Company
Atlanta Railway & Power Company
Atlanta Steel Company
Atlanta Steel Erectors
Atlanta Steel Supply
Atlanta Terminal Company
Atlanta Tower Inn
Atlanta University
Atlanta Water Works
Atlanta-Hartsfield Airport
Atlantic Foundry
Atlantic Gas Light Company
Atlantic Paper Company
Atlantic Steel Company
Augusta Court House
Austin Company, White Columns On Peachtree
Austin Walden School
Avon Products Facility
B. & H. Boiler Works
B.F. Goodrich Company
B.F. Sturtevant Company
Bankhead Welding Service
Barge & Company
Beers-Emory Clinic
Bell Bomb Plant
Biltmore Hotel
Birmingham Branch
Briarcliff Laundry
Briercliff Gardens
Broadview Corporation
Bucket Shop, Underground Atlanta Old Ivey St.
Buckeye Cotton Oil Company
Building Spec Company
Burford Hall & Smith
C & S Bank Building
C. E. Brown
Campbell Coal Company
Campbell Stone Apartments
Candler Investment Company
Canterbury Court Apartment
Capital City Club
Capital City Laundry Company
Carling National Breweries, Inc.
Carrier Corporation
Celanese Corporation Of America
Center For Disease Control
Chattahoochee Brick Company
Chattahoochee River Pumping Station
Chevrolet, Division Of GMC
Childers Products Co.
Church's Home
Cities Service Oil Company
Citizens & Southern National Bank, Mitchell St.
City Hall
City Of Atlanta
City Of Atlanta Hemphill Station
City Of Atlanta Incinerator Plant
City Of Atlanta Water Works #1
Clark College
Clary & Associates
Classroom Building & Plaza, L2
Cluett Peabody & Company
Coats & Clark, Inc
Coca-Cola Company
Colony House
Combustion Engineering
Communicable Disease Center
Consumers Company
Continental Can Company
Crawford Long Hospital
Crown Zellerbach Corp., Gaylord Container Division
Darlington Apartments
Davison-Paxon Department Store
Dealers Supply Company
Degive Opera House
Dekalb County Schools
Delta Air Lines
Dept of Human Resources, Div. Of Mental Health, Georgia Retardation Center
Dixie Engine Company
Dobbins Air Force Base
Dock # 4 - Southeastern Distribution Center
Dolco Packaging Corporation
Dupont Equipment & Insulation
E. Van Winkle Gin & Machine Company
Eggo Foods, Inc.
Emory Hospital
Emory University Hospital
Emory University, various buildings
Equitable Life Assurance Society Building
Exposition Cotton Mills
First National Bank
Fisher Body Division Of General Motors
Flite Treads, Inc.
Ford Motor Company
Fort Benning
Fort Gillem
Fulton Bag & Cotton Mills (A/K/A Fabrics America)
Fulton Cotton Spinning Company
Fulton County Jail
Gatins Apartment Hotel
General Electric, Plant
General Motors (GM)
George Washington University
Georgia Electric Light Company
Georgia Institute Of Technology
Georgia Iron and Coal Company
Georgia Iron and Steel Company
Georgia Mental Health Institute
Georgia Power Company
Georgia Railway and Electric Company
Georgia Railway and Power Company
Georgia Railway and Power Company Gas Works
Georgia Retardation Center
Georgia School Of Technology
Georgia State Capitol
Georgia State Mental Health Center
Georgia State University, various buildings
Georgia Tech, various buildings
Georgia World Congress Center
Gordon Foods Company
Gordy Tire Company
Gould Building
Governor's House
Grady Memorial Hospital
Great Southern Land & Paper Company
Greenlees Co.
Greyhound Bus Terminal
Gulf Oil Corporation
Guthman Laundry & Dry Cleaning Company
Guthman Steam Laundry
H.I. Kimball House Company
H.W. Lay Company
Hartsfield Airport
Hb Fuller
Heards Ferry High School
Hemphill Pumping Station
High Rise Apartments
Holfast Rubber Company
Holiday Inn
Hotel, 590 West Peachtree St.
Hudson Insulation
Hurt Building
Industrial Burners Inc.
Ira Hardin Company, Office Building
J.C. Penney, 3rd & Peachtree St.
Jacobs Drug Store
Jade East Apartments
Joseph Hull
Kennesaw Plastics
La Vista Villa Apartments
Lahewood Station - Atlanta W P Siding
Lakeview Baptist Church
Lenox Towers
Life Of Georgia Building
Liquid Carbonic Corporation
Lunsford-Wilson
Mcburney Corporation
Mckennys, Inc.
Mead Container Packaging
Mead Paper Company
Mechanical Associates
Merillat Industries
Metropolitan Eye Hospital
Mion John J Co.
Miss Georgia Dairies
Morris Brown College
Municipal Auditorium
Murray & Co. Edward
Mutual Building
Nation Service Industries
National Bank Of Georgia, 55 Marietta Blvd.
National Biscuit Company (Nabisco)
National Lead Company
National Linen Service Corporation
National Service Industries
National Starch Company
New Atlanta Memorial Arts
New Coca Cola Garage
Norris & Company
North Brothers, Inc.
North Gate Arms Apartments
Owens Ill
Pattillo Lumber Company
Peachtree Baker Building
Peachtree Towers
Pendleton Guano Company
Pennys Treasure Island
Perimeter Mall
Piedmont Hospital
Piedmont Hotel
Pittsburgh Plate Glass
Plaza Towers
Pollock Paper
Printpack Inc.
R.L.C. Apartment Building
R.M. Clayton Water Treatment Plant
Rabun Apparel
Randall Brothers Lumber
Regency Hyatt House
Republic Transcon Ind.
Retail Credit Building
Rev. #39, Atlanta Jet Base
Rich's Department Store
Robins Air Force Base - Steam Distribution System
Ryder Truck Lines
Sacred Heart Church
Sacred Heart Church & Marist College
Sandoz Laboratory
Sargent Incinerators
Sears Roebuck & Company
Sergeant Incinertors
Shock and Fletcher Insulation
Simplicity Office & Warehouse
Smith Hughes Vocational School
Southeast Equipment & Supply
Southeastern Distribution Center
Southeastern Furniture Company
Southeastern Refractories
Southern Automatic Equipment Co.
Southern Bell Telephone Company
Southern Cement Co.
Southern Paint Products Co.
Southern Pipe Line Company
Southern Railway Company
Southern Railway System
Southern Wood Preserving Company
Spelman College
St. Josephs Hospital
St. Joseph's Infimary
St. Joseph's University
St. Regis Paper Company
State Capitol
Steam Distribution Systems Robins AFB
Stein Men's Clothing
Stromquist & Company
Swift and Company
The Citizens & Southern Bank
Thomasville Elementary School
Tower Motel, Atlanta Airport
Trumbull Asphalt Co.
Trust Company Of Georgia
United States Post Office
US Army
US Naval Reserve Aviation Base
US Penitentiary
Veteran's Administration Hospital (VA)
Warehouse for Stock
West Electric Cable Plant
West Lumber Company
West Paces Ferry Hospital
Western Electric Company
Westinghouse Electric
White Provision Company
Whitehead Die Casting Co.
William Wrigley Jr. Plant
WR Grace

Attapulgus
Atlantic Refining Company
Engelhard Minerals & Chemicals Corporation
Milwhite Co.
Minerals & Chemical Corporation
Phillip Corp.

Auburn
Auburn University

Augusta
Abitibi Southern Corp.
Atlanta Gas Light Company
Atlantic Coastline Railroad
Augusta City Of
Augusta Newsprint
Augusta Railway Company
Augusta-Aiken Railway & Electric Company
Avondale Mills
Babcock & Wilcox Company
Bibb Supply Company
Bill Beazley Homes
Buckeye Cotton Oil Company
Columbia Nitrogen Corporation
Columbia Nitrogen Plant
Continental Can - Paper Mill
Continental Can Company
Continental Forest Industries
Covil Insulation Company
Csx Transportation
Dsm Chemicals North America, Incorporated
E Z Go Car
Eugene Talmadge Memorial Hospital
Federal Paper Board Co., Inc., Continential Can
Fort Gordon
Fruitland Estates
Ft. Gordon
G.D. Searle & Company
Georgia-Carolina Brick & Tile
Georgia-Pacific Corporation
Graniteville Company
Grant's Five & Dime
Huron Technologies
Insulation Supply Company
International Paper Company
J. and J. Corrugated Box Corporation
J.N. Walker Lumber Co.
John P. King Manufacturing Company
King Textiles
Macon Hospital
Medical College Of Georgia
Mid South Container
Mobil Oil Refinery
Monsanto Chemical Co.
National Linen Service
Nipro Incorporated
Olin Matheison Chemical Plant
Organics Chemical Plant
Piedmont Company
Procter & Gamble Company
Richmond County
Riverside Mills
Savannah River Plant
Seaboard Coastline Railroad
Shell Oil / Shell Chemical
Toyobo New York, Inc.
Transco Textile Industries, Ltd.
University Hospital

Austell
Austell Box Board Corporation
Austell Cabinet Co.
Austell Southern Bell
Clark Thread Company
Sweetwater Paper Board Company

Bainbridge
Southern Nitrogen Company, Inc.
Southern Pipe Line Company

Barnesville
Aldora Mills
William Carter Company

Baxley
Edwin Hatch Nuclear Plant
Filtered Rosin Products Inc.
Georgia Power Company
Hatch Power Plant

Bishop
High Shoals Manufacturing Company

Blandy
J. P. Stevens & Co.

Blue Ridge
East Fannin School
Tennessee Valley Authority (TVA)

Bolton
Antlantic Brick & Tile

Bonaire
Trench Aircraft Corporation

Bowen
Georgia Power

Brunswick
Air Traffic Control Training, Glynco Naval Air Station
Allied Chemical Corporation
Atlantic Refining Company
Babcock & Wilcox Company
Babcock Wilcox Plant
Benjamin Hill
Bestwall Gypsum Company
Bestwall Gypsum Plant
Brunswick Marine Shipyard
Brunswick Paper Mill
Brunswick Pulp & Paper Company
Brunswick S.S. Terminal
Brunswick Shipyard, J.A. Jones Construction Co.
Charles C. Randelman
Combustion Engineering Inc.
David B. Johnson
E.R. Squibb & Sons
Edward D. White
Edward P. Alexander
Felix Riesenberg
Filtered Rosin Products Inc.
G.R.P
George C. Crawford
Georgia Creosoting Company
Georgia Hydro-Electric Company
Georgia Power Company
Georgia Power, Mcmanus Generating Station
Glynn Brunswick Memorial Hospital
Glynn Ice Company
Henry W Grady
Hercules Chemical Company
Hercules Powder Company
Hercules Powder Plant
Hercules, Inc.
Howard E Coffin
J.A. Jones Construction
J.A. Jones Shipyard
James B Duke
James Bennett Moore
Joe C S Blackburn
John B Lennon
John Catron
Joseph M. Terrell
LCP Chemical
Lewis Crab Factory
Malabar
Millennium Specialty Chemicals
Nadina
Naval Air Station
Nenana
North Brothers, Inc.
Omonia
Patrick H. Morrisey
Patrick S. Maloney
Plant Mcmanus
R. Ney Mcneely
Ray James Cole
Robert Battey
Robert R Livingston
Samdee
Scm Glidco
Solvay Process Division, Allied Chemical & Dye Corp.
Strickland Plumbing
Transatlantic
United States Government Picric Acid Plant

Buckhead
Atlanta Tower Inn, C. & S. Bank Building

Buford
Allen Bona, Incorporated

Cairo
Cairo Pickle Company
P.F. Moon & Company, Inc.

Calhoun
Artisans, Inc.
Belcraft Laundry
Dixie Belle Mills, Inc.
Echota Cotton Mills
Synthetic Latex Bulk Storage Plant, Goodyear Tire Plant
Venture Carpets

Camilla
Georgia Pacific Corporation

Canton
Canton Textile Mills Inc. (A/K/A Canton Cotton Mills)
Cherokee High School

Carrollton
Mandeville Mills
Southwire Company
West Georgia College, Student Center

Cartersville
Allatoona Dye Company
Anheuser Busch, Inc.
Bowen Power Plant
Chemical Products Company
Delane Textile Co.
Etowah Steam Plant
Ez Mills, Inc.
Georgia Power Company
Thompson-Weinman & Company
Union Carbide Corporation

Cedar Springs
Cedar Springs Paper Mill
Chattahoochee Plywood
Georgia Pacific
Georgia Pacific Paper Mill
Great Northern Paper Company
Great Northern Paper Mill
Great Southern Land & Paper Co.
Great Southern Land & Timber
Lincoln Pulp & Paper

Cedartown
Cedartown Cotton Manufacturing Company
Cherokee Iron Company
Paragon Mills
United States Finishing Company

Chamblee
Acands, Inc.
Armstrong Contracting & Supply
Chesterfield Apartment Complex
Eastman Kodak Company
Foote & Davies
Frito-Lay, Incorporated
Georgia Retardation Center
H.W. Lay & Company
Moreland Chemical Company
Mundet Cork Company
U.S. Gypsum Plant
United States Naval Reserve Aviation Base

Chattahoochee
Whittler Mills Company

Chickamauga
Crystal Springs Bleachery Company

Chicopee
Chicopee Manufacturing Company

Clattville
Owens Illinois

Claxton
Georgia Pacific Corporation

Cleveland
Ames Textile Corporation

Clinchfield
Clinchfield Portland Cement Company
Medusa Cement Co.
Penn-Dixie Cement Corporation

Clyattville
National Container Corporation
Owens Illinois Glass Company - Valdosta Mill #77
Owens Illinois Paper

Cochran
Middle Georgia Paving Company

Colins
Escambia Chemical Company

College Park
Harbour & Company
Midsouth Coating Corp.

Columbus
Accoustical Treatments Inc.
Acme Laundry & Cleaning Co.
Acoustical Treatments, Inc.
American Service Company
Archer Mills, Inc.
Bibb Manufacturing Company
Bibb Mills
Central Of Georgia Railway Company
City Of Columbus Pumping Plant
Columbia Improvement Company
Columbus Carpet
Columbus Ice Company
Columbus Iron Works Company
Columbus Manufacturing Company
Columbus Mills
Columbus Power Company
Columbus Py Power & Light Company
Columbus Textile Company
Continental Can Company
Craig's Bakery
Eagle and Phoenix Manufacturing Co.
Eagle and Phoenix Mills
Fairforest Company
Fieldcrest Cannon, Inc.
Fieldcrest Mill
Ft. Benning
Goldens' Foundry & Machine Company
H. Benning Hospital
Hajoca Corporation
Hamburger Cotton Mills
Hardaway High School
Interstate Brands, Inc., Dolly Madison Division
J.A. Kirven Company
J.C. Russell Company
J.W. Cagle
Jordan Contracting Company
Kinnett's Dairies, Inc.
Lummus Cotton Gin
Mechanical Contractors
Medical Center
Metropolitan Café
Muscogee Manufacturing Company
Muskogee Mill
Nehi Bottling Company Home Offices
Perkins Hosiery Mills
Southern Bell Telephone Company
Southland Pecan Company
Spencer Equipment Company
Stone & Webster, Columbus Power Co.
Sunshine Biscuits, Inc.
Swift Cotton Mill
Swift Manufacturing Co.
Swift Textiles
Tom Huston Peanut Company
Tom Underhill Plumbing & Heating Co.
Toms Foods
United States Army Ft. Benning Hospital
W C Regional Hospital
W.T. Green Plastering

Conley
Atlanta Depot
Northeast Forest Park Elementary School

Conyers
Austex Foods
Gibson Homans Company
Madison Steel Builders
Styro Fabricators
Syracuse Insulation Distributors Inc.

Coolidge
Nesmith Sausage Company

Coosa
Georgia Power Company
Hammond Steam Plant, Unit 1
Hammond Steam Plant, Unit 2
Hammond Steam Plant, Unit 3

Cordele
Crisp County Power Commission
Harris Foundry & Machine Co.

Coreen
Clinchfield Portland Cement Co.

Cornelia
Chicopee Manufacturing Company
International Furniture Company

Covington
Covington Cotton Mills
Covington Electric Light Company
Covington Paper Mill
Hercules
Mobil Chemical Company

Crawford
Jefferson Mills, Inc.

Cumming
North Georgia Rendering Co.

Dalhonega
James Lees & Sons Co.
Pine Tree Div.

Dalton
Arrow Dye Company (A/K/A Katherine Rug Mills)
Cabin Craft, Inc.
Cleaver Brooks, Inc.
Coronet Industries, Inc.
Crown Cotton Mills
Crown Laundry
Dalton Carpet Finishing Company
Dalton Steam Laundry
Dalton Supply Company
Dow Chemical Company
Dow Latex Plant
Duchess Chenilles Inc.
Eduro Mills
Elite Process Company
Elk Cotton Mills
Foremost Processing Company
Georgia Marble Company
Latex Q Processing Plant
Lawtex Ind., Inc.
Morrill Manufacturing Company
Regal Laundry & Dye Company Inc.
Rogers Dye-Finishing Co.
Shaw Industries, Inc.
Springdale Plant
Starr Finishing Co.
Supreme Laundry & Dye Co.
United Finishing and Dyeing Company
West Point Pepperell Cabin Crafts Carpet & Rug Division
West Point-Pepperell, Inc.
Woolster Rubber Co.
World Carpet, Inc.

Decatur
Agnes Scott College, various buildings
Chemstrand
Decatur Federal Savings & Loan
Decatur Hospital
Decatur Senior Citizens
Dekalb General Hospital
Dixie Snack Foods
George Walker Plumbing
H.G. Russell; C/O Woodruff Medical Center
Kraft Food Company, Dekalb Industrial Way
Monsanto Chemical Co.
VA Hospital
Woodruff Medical Center
Worthington Corporation

Dekalb
J.C. Penney
J.P. Allen Store
Jacobs Drug Store
Peachtree Rd. Elementary School

Dekalb County
J.C. Penney, Lake County Mall
J.P. Allen Store, North Lake Mall

Doctortown
Itt Rayonier
Rayonier, Inc.

Doraville
Foote & Davies
General Motors
Guthrie Machine Works, Inc.
L.B. Foster Company
Rockwell Manufacturing Co.
St. Regis
Western Electric
W. F. H. Schultz, Inc.

Douglas
Central Of Georgia Railroad Shops
Coffee County Creamery
Coffee County General Hospital
Filtered Rosin Products
South Georgia College

Douglasville
Lois Cotton Mills

Dover
John P. King Manufacturing Company
Project St 1400

Dry Branch
Dry Branch Kaolin Plant
Georgia Kaolin Company

Dublin
Big Apple Supermarket
Dublin Woolen Mills
Georgia Plywood Corporation
J. P. Stevens & Co.
J. P. Stevens Woolen Mills - Dublin Plant #2
Mohasco Industries Inc.
Southeast Paper Manufacturing Co.
U.S. Naval Hospital
Veteran's Administration Center
Veterans Administration Red Center
West Point Stevens
Willis & Eubanks Company

East Point
Armstrong World Industries
Beers Construction Company
Couch Mills Company
Delow Apartment Building
East Point Lumber Company
Int'l Paper
National Biscuit Company (Nabisco)
Oak Manufacturing Company
P.P.G. Industries, Incorporated
Pittsburgh Plate Glass Company
Southern Bell Telephone Company
State Linen Service
W.C. Meredith Co.

Eastman
Eastman Cotton Mills
Reeves Brothers Inc.

Eatonton
Imperial Cotton Mills
Middle Georgia Cotton Mills
Plant Harlee Branch
Zimmerman Manufacturing Company

Effingham
Effingham Station

Elba Island
Southern Natural Gas Lng Plant

Elberton
Elberton Oil Mills

Emory
Emory University
Wesley Memorial Hospital

Experiment
Georgia Experiment Station

Fairburn
Fairburn Ice & Coal Company
OCF Corporation
Owens-Illinois

Fairmont
Red Bud School

Fitzgerald
Fitzgerald Cotton Mills
General Motors Corporation
Irwin Company Cotton Mills
Rainbow Manufacturing

Flintstone
Yates Bleachery

Forest Park
Atlanta Army Depot
Casco Mechanical Contractors
Georgia State Highway Department
Glass Containers Corp.
Knox Glass Plant
Owens Illinois

Forsyth
Bibb Manufacturing
Georgia Kraft (Riverwood)
Plant Scherer

Fort Benning
Carpenters Plumbing Company
Ft. Benning Powerhouse
Ft. Benning, B.O.Q. & Mess
Kelley Hill Barracks
School
U.S. War Department
United States Army Corps of Engineers

Fort Gaines
Walter F George Powerhouse
Walter F. George Lock & Dam

Fort Gordon
10 Em Barracks Complex
Fort Gordon
Fuel Conversion, A.P.C., Schedules 1 & 3

Fort McPherson
Ft. Mcpherson

Fort Screven
United Stated War Department

Fort Stewart
Ft. Stewart, Barracks Boiler Plant
Ft. Stewart, Building #336, 650 & 931
Transportation Office - M/F Post Engineers - Plumrite

Fort Valley
Bibb Mills
City Of Fort Valley
Ft. Valley State College
Light and Water Commission

Fort Wentworth
Savannah Electric & Power Co.
Southern Nitrogen Co.
Southern Paperboard Co.

Franklin
Franklin Aluminum Co., Inc.

Gainesville
Cargill, Inc.
Chicopee Manufacturing Company
Coronet Industries, Inc.
Ft. Stewart, Brig & Mess Hall
Gainesville Cotton Mills
Hawkins Plumbing, Inc.
Owen-Osborn Plant
Pacolet Manufacturing Company
Pacolet Mills
Parkaire Mall
Swift & Co.
William Wrigley Jr. Plant

Garden City
National Gypsum
Savannah Power and Electric

Glynco Naval Air Station
Naval Air Station Glynco, Airline Passenger Terminal

Gordon
Freeport Kaolin

Gracewood
Georgia Training School
Gracewood State School and Hospital

Griffin
American Mills
Cherokee Mills
Crompton Highland Mills
Dundee Mills
Jaco Mills
Kincaid Manufacturing Company
Lowell Bleachery South Inc.
Packaging Corp.
Pomona Products Company
Southeastern Pipe Line Company
Spalding Knitting Mills
Spring Industries
Thomaston Cotton Mills
Towaligo Falls Power Company

Hampton
Southern States Equipment Co.

Hapeville
Acands, Inc.
Carling Brewing Co.
Ford Motor Company
Hapeville Team Track
Municipal Airport - Armstrong Warehouse
National Biscuit Company (Nabisco)
Owens-Illinois, Inc.

Hartwell
Witham Cotton Mills

Hatch
Georgia Power Co. - E. I. Hatch Nuclear Plant

Helena
Southern Gum Processing

Hiededville
Georgia Power

High Shoals
High Shoals Manufacturing Company

Hogansville
U.S. Rubber Co.

Hopeville
New Atlanta Airport Terminal

Hopewell
Owens-Illinois Glass Company

Houston County
Robins Air Force Base
Robins Air Force Base - Officers Quarters
Robins Air Force Base Corps Of Engineers

Huber
J.M. Huber Corporation
Johns-Manville
Sgoda Corporation

Irwinville
American Telephone & Telegraph Co.

Jackson
American Mills
Pepperton Cotton Company

Jacmac
Georgia Power Co. - Plant Mcdonough - Unit 1
Georgia Power Co. - Plant Mcdonough - Unit 2

Jasper
Dill's Flower Shop
Moore Hardware Company
Roper Heating & Air

Jefferson
Jefferson Cotton Mills

Jeffersonville
Georgia Coating & Clay Co.

Jesup
Itt Rayonier, Inc.
Jesup Pulp Mill
Rayonier Incorporated

Juliette
Bibb Manufacturing Co.
Bibb Mills
Plant Scherer

Kensington
E.T. Barwick Mills, Inc.
International Latex & Chemical Corporation
Standard Brand Chemical Industries
William H. Mcdaniel, Inc.

Krannert
Georgia Kraft
Georgia Power Company, Hammond Power Plant

Lafayette
Barwick Carpet Mills, Inc.
La Fayette Cotton Mills
Walker County Hosiery Mills

Lagrange
American Service Company
Calloway Mills Company
Calumet Plant
Deering Milliken Service Corporation
Industrial Suppliers, Inc
Lagrange Packing Company
Milliken and Company
Milliken Mills
Pepperell Manufacutring Company
T.C. Crenshaw
Troup Ice Company
Unity Mills

Lake Charles
Sweetlake Land & Oil Company

Lawrenceville
Dolco Packaging Corporation
Center for Disease Control (CDC)

Lindale
Massachusetts Cotton Mills
Pepperell Manufacturing Company

Lithonia
Dart Container Company
Griffith Labratories
Kelly Blount Asphalt

Louisville
J.P. Stevens and Company

Ludowici
Georgia Plywood Corp.

Lumber City
St. Regis Paper Company

Lumpkin
Long Leaf Lumber Company

Lyerly
Bigelow-Sanford, Inc.
Georgia Rug Mill

Macon
Acme Brewing Company
Archer Daniels Midland Company
Arkwright
Armstrong Cork Company
Armstrong Tire
Bay City Engineering
Bibb Manufacturing Company
Bibb Mills
Bibb Sewer Pipe Company
Board of Water Commissioners
Borden Company
Buckeye Cotton Oil Company
Burden Smith & Company
Burns Brick Company
Central City Ice Works
Central of Georgia Railway Company
Central Sash & Door Co.
Cherokee Brick & Tile Company
Corbin Supply Company
Crane Company
Dempsy Hotel
Gantt Insulation, Inc.
Geico
Georgia Coating & Clay Company
Georgia Kaolin Company/Dry Branch Company
Georgia Kraft Company
Georgia Kraft Paper Mill
Georgia Power Company
Greene Plumbing and Heating Co.
Hays Heating & Plumbing
Hotel Dempsey Company
Independent Laundry
Jm Huber Plant
Keebler Biscuit Company
Kraft Paper Mill
L.E. Schwartz & Son Inc.
Macon Craft Inc.
Macon Electric Light & Railway Company
Macon Fountain Service
Macon Gas, Light & Water Company
Macon Knitting Company
Macon Kraft Company
Macon Linen Supply Co.
Macon Machine Shop
Macon Mine & Mill Co.
Macon Railway & Light Company
Macon Water Works
Macon-Bibb County
Maxwell Bros Inc.
Melton Refrigeration Company
Mulberry Market
Norfolk Southern Railroad
North Brothers, Inc.
Packaging Corp
Payne Hill
Poplar Foundry
Pratt Industries
Procter & Gamble Manufacturing Co.
Radar Plumbing Company
Riverwood International
Southeastern Pipe Line Company
Southern Railway System
St. Joseph's Catholic Church
Standard Handle Company
State Wholesale Food Company
Stevens Fire Brick Co.
Streitmann Biscuit Company
Taylor Iron Works & Supply Co.
Vocational Schools
Wesleyan College

Manassas
Georgia State Penitentiary

Manchester
Callaway Mills Company
Manchester Ice & Fuel Company
Milliken & Company
Starr Davis Company Inc.

Mansfield
D. Bledsoe

Marble Hill
Georgia Marble Company

Marietta
B-91 Building
Banberry Elementary School
Brumby and Brother
Brumby Chair Company
Dobbins Air Force Base
Georgia Manufacturing & Public Service Company
Glover Machine Works
Kennesaw Mills Company
Kerby Saunders, Inc.
L-45 Building
Lockhead Aircraft Corporation - Georgia Divison
Lockheed-Georgia Company
Marietta Electric Company
Marietta Paper Manufacturing Company
Materials Technology Lab, Lockheed-Martin Co.
Pennys Treasure Island
Vulcan Materials Co., Stockbridge Stone Division

Marshallville
Southeastern Pipe Line Company

Mason City
Lehigh Portland Cement Company

Mcbean
Continental Can Co.

Mcdonough
Brock Blevins, Plant
Planters Warehouse & Supply

Mcintyre
Engelhard Corporation
Engelhard Minerals & Chemicals

Mcmanus
Babcock & Wilcox Company
Georgia Power Co.
Georgia Power Co. - Plant Mcmanus

Meigs
Waverly Petroleum Production

Metter
Farmers Hardware Company

Milledgeville
Central State Hospital
Concord Fabrics
Electrik Maid Bake Shop, Ovens
Forstman's
Georgia Lunatic Asylum
Georgia Power Company
Georgia State Hospital
Georgia State Sanitarium
Harley Branch Powerhouse
Harllee Branch Steam Plant, Units 1, 3, 4
J.P. Stevens & Company Inc.
John Milledge School
JPS Textile Group
Madison Throwing Company
Mcgaw Lab
Milledgeville State Hospital
Plant Harley
State Mental Hospital
State Of Georgia
West Point Stevens
Woolen Mill

Monroe
Universal-Rundle Company
Walton Cotton Mills Company

Montezuma
Arnold Dairy

Monticello
Henderson Cold Storage

Moultrie
Gold Kist Peanut Growers
Moultrie Manufacturing Co.
Swift & Co.
Tucker Aluminum Products

Mount Vernon
Board Of Education

Muscogee
Muskogee Mill

New Holland
Pacolet Mills

Newnan
General Tire
Georgia Kraft Company
Georgia Power Company - Yates Plant
Johnson Hardware Company
Owens Corning Fiberglas
Plant Arkwright
William L. Bonnell Company

Newton
Southeastern Pipe Line Company

Nixon
Continental Can Company, Inc.
Southern Division

Norcross
Economy Mechanical Industrial
Rock City Corrugated, Inc.
Western Electric Company
Western Electric Office Building

North Rome
Southeastern Pipe Line Company

Nottely
Tennessee Valley Authority (TVA)

Ochlochnee
Fullers Earth Products

Oglethrope
Buckeye Cellulose Corporation
Weyerhaeuser

Oxford
Hercules

Pearson
Brunswick Pulp & Paper Company

Pelham
City Of Pelham - Water & Light Commission
Pelham Investment Company

Pendergrass
J.D. Jewell Company

Pensacola
Tenneco

Percale
Bibb Manufacturing Company

Perry
Briggs & Stratton Corp.
Houston Company Board Of Education
Naval Air Station
Pabst Brewery

Phillips
Huber Company, Inc.
Sgoda Corporation

Port Valdosta
Owens Illinois Glass Co. - Forest Products Division Mill

Port Wentworth
American Oil Co. - Savannah Refinery
Continental Can Company
Continental Forest Industries
Georgia Pacific Corporation
Kaiser Agricultural Chemicals
Mexican Petroleum Corporation Of Georgia
Port Wentworth Station
Savannah Electric & Power Co.
Savannah Sugar Refining Corp.
Southern Nitrogen Company
Southern Paperboard Co.
Stone Container Corporation (A/K/A Southern Paperboard Corp.)
Stone Savannah River Pulp and Paper
Willamette

Porterdale
Bibb Manufacturing Company

Powder Springs
Atlanta Boiler Setting
Atlanta Refractory Service
Chem-Salts Company

Putnam County
Harllee Branch, Georgia Power Plant

Rabun Gap
Burlington Industries, Inc.
Rabun Apparel, Inc.
Rabun Mills Division
Sanitary Plumbing & Heating Co.

Reidsville
Georgia State Prison

Reynolds
Bibb Manufacturing Company

Riceboro
Interstate Paper Corporation
Riceboro Paper Mill
T.J.K. Corporation

Richland
Longleaf Lumber Company

Rincon
Effingham Power Station
Savannah Electric and Power Company

Ringgold
Carolyn Chenilles, Inc.
Sweetwater Rug Corporation

Rising Fawn
Georgia Iron and Coal Company

Riverdale
Atlanta Gas Light Company
Riverdale

Robins AFB
US Air Force

Rockmart
Engineered Fabrics
Goodyear Clearwater Mills
Goodyear Tire & Rubber
Marquette Cement Manufacturing Co.
Southern States Portland Cement Co.

Rogers
Georgia Iron & Coal Company

Rome
American Chatillon Corporation
Anchor Duck Mills
Battey Machinery Company
Battey State Hospital
Celanese Corporation Of America
Celanese Fibers Co.
City Electric Railway Company
Crucial Fire Brick Company
Dixie Corporation
Floyd County Hospital
General Electric
General Electric Company
General Electric Realty Corporation
Georgia Kraft Company
Georgia Kraft Paper Mill
Georgia Power Company
Inland Container Corporation
Inland Paper
O'Neill Manufacturing
Pineview Hospital
Pipe & Boiler Company Incorporated - Warehouse
Plant Bowen
Plant Hammond Powerhouse
Rayon Yarn Division
Rome Division - Crannert Station Floyd Cty
Rome General Hospital
Silver Creek Furnace Company
Thomas J. Deane
Trend Carpet
Tubize Chatillon Corporation

Rossville
Peerless Woolen Mills
Richmond Hosiery Mills
Rossville Development Company
Standard Coosa Thatcher Corp. - National Plant

Roswell
Solar Therm

Saint Catherines
Foster Wheeler Corporation

Saint Marys
Durango Georgia Paper
Gilman Paper Company
Itt Rayonier
Kraft Corporation, Saint Marys Paper Mill
St. Marys Kraft Corporation
St. Marys Paper Company

Sandersville
American Industrial Clays Co.
Burgess Pigment Co.
Champion Paper & Fibre Co.-Clay Processing Plant
Cyprus Industrial Minerals
Thiele Kaolin Company

Sandy Springs
Western Electric

Savannah
A.F. Reese Company
Acands, Inc.
Addie Bagley Daniels
Airport Restaurant
Aladdin-Stevens Insulators, Inc.
Alec Temple
Alexander R. Shepard
American Agricultural & Chemical Company
American Cyanamid Company
American Oil Company
Amoco Oil Company
Andrew Pickens
Armstrong College
Armstrong Contracting & Supply
Atlantic Creosoting Company
Auto Craft and Arts and Craft Shops
Babcock & Wilcox
Ben Robertson
Bradley Plywood Company
Brunswick Pulp and Paper
Button Gwinnett
Calvary Baptist Church
Carr Biscuit Co.
Carson Chemical Corporation
Casimir Pulaski
Central Georgia Railroad Yard
Central Of Georgia Railway Company
Charles C. Jones
Charles H Herty (USS)
Chatham Correctional Institute, Travis Field
Chatham County Courthouse
Chatham County Health Center
Chatham County Nursing Home
Chemical Construction Co.
Clark Howell
Colonial Oil Industries, Inc.
Continental Can Company, Inc.
Craft Decorators Shop
Crawford W Long
Csx Transportation
Desoto Hilton
Diamond Manufaturing Co.
Dorian Prince
Dudley M Hughes
Duke Siding
Dyman Hall
E.I. Dupont De Nemours & Co., Tanks & Equipment
Edwin L Godkin
Electric Power
Elementary School, Largo Dr.
Felix Grundy
First Federal Savings & Loan
Flintkote Corporation
Florence Martus
Frank Lever
Gaf (Ruberoid)
George Handley
George Walton
George Whitefield
Georgia Ice Company
Georgia Pacific Plywood Co.
Georgia State Bank
Georgia-Pacific Corp.
Gilman Paper Co.
Globe Dredging Company
Great Dane
Greenbar Dial Office #5
Grinnell Corporation
Hamlin Garland
Hartsville Turbine
Hoke Smith
Hunter Air Force Base
Hunter Army Airfield
Hunt-Wesson Foods, Inc.
Independent Presbyterian Church
International Container Corp., Industrial Equipment
International Paper
Isaac S Hopkins
James Edward Oglethorpe
James H. Cooper
James Jackson
Jerome Jones
Jewish Educational Alliance
John C. Breckenridge
John E Ward
John Milledge
John Simons
Johns-Manville Products Corp.
Jonas Lie
Joseph E. Brown
Joseph Habersham
Joseph M. Martin
Kaiser Agricultural Chemicals
Langdon Cheves
Lindsay & Morgan Company
Linoleum & Shade Shop
Lnagdon Cheves
Louis A Godey
Lyman Hall
Marine Corps Recruit Depot - Parris Island
Mcburney
Mccrorys
Memorial Hospital Of Chatham
Memorial Medical Center
Mexican Petroleum Company Of Georgia
Mexican Petroleum Company Of Louisiana, Inc.
Milton J Foreman
Mingledorff Shipyard
Moina Mitchell
Mount Shasta
Nadina
National Gypsum
National Linen Service
National Rosin Oil & Size Company
Ng Manufacturing Plant
Nicholas Herkimer
North Brothers, Inc.
Office Of Bouhan, Williams, and Levy
Parris Island Job
Regional Health Center
Regional Mental Health Center
Reynolds & Manley Lumber Company
Riverside Power Station
Robert Fechner
Robert M T Hunter
Robert Toombs
Ruberoid Company
Rudolph Kauffman
Rust Engineering Corp., Industrial Equipment
Samuel T. Darling
Savannah Gas Company
Savannah Civic Center
Savannah Convalescent Center
Savannah Country Day School
Savannah Creosoting Company
Savannah Electric & Power Co.
Savannah Electric Power Plant
Savannah Gas Company
Savannah Lighting Company
Savannah Lumber Company
Savannah Machine & Foundry
Savannah Machine & Shipyard
Savannah Marine & Shipyard
Savannah Memorial Hospital
Savannah Mill
Savannah Plant Site, Old Louisville Rd.
Savannah Power Company
Savannah River Nuclear Project
Savannah Shipyard
Savannah State College, various buildings
Savannah Street Railway Company
Savannah Sugar Refining Corporation
Shinnecock Bay
Simons Refractories Co.
Southeastern Shipbuilding Corp.
Southeastern Shipyard
Southern Bell Telephone Co., #5 Crossbar Dial Office
Southern Cotton Oil Company
Southern Marine Company
Southern Marine Supply Co. Inc.
Southern Nitrogen Company
Southern Paperboard Co.
Southern RR Warehouse
Southern States Phosphate & Fertilizer Co.
Southwestern Cotton Oil Company
St. Joseph's Hospital
State Teachers College
Stored Products Insects Research Lab
Thomas Wolfe
Tibet Ave. Elementary School
Trade School
Travis Field HQ Building
Union Bag and Paper Company
Union Camp Corporation
Union Camp Paper Co.
Union Camp Paper Mill
Venezuela American Petrochemical Corp.
Wesson Refinery
West Virginia Pulp & Paper Co.
William Black Yates
William D Hoxie
William G Lee
William L Yancey

Scottdale
Mallory & Evans
Scottdale Mills
Steel Incorporated

Skidaway Island
The Landing

Smyrna
Georgia Power Company - Atkinson Plant
Georgia Power Company - Jack Mcdonough Plant
Insulation Services Company

Snellville
Southern Bell Telephone Company

Sparta
Sparta Cotton Mills

Statesboro
Standard Processing
Coastal Insulation & Supply Co.

Stilesboro
Georgia Power Co. - Bowen Steam Plant Unit # 2
Georgia Power Co. - Etowah Steam Plant Unit # 1

Stockbridge
Fairview Elementary School

Stone Mountain
J.C. Penney's Drapery Shop, Glidden Dr.
Nours Refrigeration Service
Rich's Warehouse and Service Center
Hordis Brothers Glass Company

Summerville
Bigelow Sanford Inc. (A/K/A Georgia Rug)
Summerville Cotton Mills

Swainsboro
Standard Processing
Swainsboro Lumber Co.
Swainsboro Printing & Finishing Co.
Swainsboro Supply Co.

Tate
Georgia Marble Company
Georgia Power

Taylorsville
Georgia Power, Bowen Plant
Georgia Pacific

Thomaston
B.F. Goodrich
Bleachery Division
Martha Mills
Thomaston Bleachery
Thomaston Cotton Mills
Thomaston Mills
Thomaston Mills Bleachert Division
Thomastown Cotton Mills
William Carter

Thomasville
Arnold Brick Company
Davco Division Water & Waste Manufacturing Co.
Industrial Boiler Co.
Industrial Equipment
V.A. Domiciliary
Water and Light Department
WKTG Radio Station

Thomson
Kingsley Mill
Temple Industries, Inc.
Thomson Company

Thunderbolt
American Legion Post 184
Hesco

Tifton
Avondale Mills (Formerly Cotton Mills)
Builders Supply Co.
J. I. Newton
J.P. Stevens Co.
Knit-Tex Corporation
South Georgia Ice Company
Texture Tex
Tifton Aluminum Co.
Tifton Cotton Mills

Toccoa
Coats & Clark, Inc.
John's Roofing & Sheet Metal Co., Inc.
Toccoa Cotton Mills
Toccoa Foundry & Machine
Uarco, Incorporated

Toswell
Simmons Engineering

Trenton
B. & B. Carpet Mills
Trenton Spinning Mill

Trion
Mount Vernon Mills
Riegel Textile Corporation
Trion Manufacturing Company

Tucker
Alcan Cable Company
American Mineral Spirits
Basf Wyandottte
Central Cable
Hormel Company
Sears Fashion Pool
Sears Retail Fashion Center
Thompson Industries

Tunnel Hill
Paul A. Stevenson

Union Point
Union Manufacturing Company

Valdosta
Crown Cotton Mills
Georgia State Women's College
Langdale Company
National Container Corporation
North Brothers, Inc.
Owens Illinois Glass Company
Sargent Builders Specialties
Southern Cotton Oil Company
Southern Team Track
Texture Tex Plant
Union Camp Corporation

Vidalia
M.F. Brice
Robert M. Dixon
Tanner Brice Company

Vienna
Georgia-Pacific Corporation

Warm Springs
Georgia Warm Springs Foundation

Warner Robins
Robins Air Force Base
Robins Air Force Base, Officers Quarters
Turner Murphy Company
Warner Robins Air Force Base
Warner Robins Air Force Base - Corps. Of Engineers

Warrenton
Georgia Pacific Corporation

Warwick
Crisp County Power Commission

Washington
Aluminum Silicates Co.
Standard Coosa-Thatcher Company
W.T. Johnson Company

Watkinsville
Jordan Insulation

Waycross
Atlantic Coastline Railroad
Champion International Paper Mill
Champion Paper Company
Champion Plywood
Csx Railroad
Csx Transportation
Gatx
Georgia Power
Guerdon Industries
Hiers Planning Mill
Scapa Dryers
Scapa Incorporated
Seaboard Coastline Railroad
Seaboard Coastline Railroad Yard
Seaboard Coastline Railroad Yard
Seabord Coast Line Railroad
Snively Groves
Speedy Mcquiag & Sons Inc.
United States Plywood-Champion Papers, Inc.
Ware County Light and Power Company
Ware Memorial Hospital
Waycross Plumbing Company
US Plywood

Waynesboro
Kimberly Clark Corporation
Perfection Products

West Bainbridge
Chevron Asphalt Company

West Point
Batson-Cook Company
Georgia Alabama Supply Company
Lanett Bleachery & Dye Works
Lanett Cotton Mills
Pepperell
Schnedl-Jones Company
Valley Electric Company
West Point Foundry
West Point Manufacturing Company
West Point Paper Mill
West Point Power House

Whigam
Milwhite Co.

Whitesburg
Virginia Manufacturing

Winder
J. F. Robinson & Company
Johns-Manville Products Corporation & Plant

Woodbine
Union Carbide

Woodbury
National Biscuit Company

Wrens
J.M. Huber Company

Wrightsville
L.E. Parker

Yates
Georgia Power Co. - Yates Plant