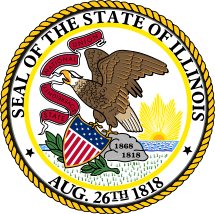 Our mesothelioma lawyers are proud to represent mesothelioma victims and their families across the United States, including hardworking men and women in Illinois.
The only known cause of mesothelioma cancer is exposure to asbestos. During the 20th century, tons of asbestos were mined and used in thousands of products in many industries, including Illinois Naval bases, Oil refineries, factories, schools and power plants.
Major cities in Illinois where asbestos exposure is known to have occurred at job sites include:
Aurora
Rockford
Naperville
Joliet
Springfield

Peoria
Elgin
Waukegan
Cicero
Filing a Mesothelioma Claim in Illinois
Our mesothelioma law firm's focus on mesothelioma allows us to be sensitive to the concerns of our clients suffering while navigating the unique legal aspects of these cases and maximizing each client's recovery. It is important to know that every state has its own laws and if you wait too long, your claims may be barred.
Illinois Mesothelioma Treatment Centers
The following are cancer centers in Illinois that specialize in the treatment of mesothelioma cancer. If you would like to learn more, CLICK HERE to contact our client service team or call us at 800-300-2919.
University of Chicago Hospitals
5841 S. Maryland Avenue
Chicago, IL 60637
Robert H. Lurie Comprehensive Cancer Center
Northwestern University
675 N. St. Clair, 21st Floor
Chicago, Illinois 60611
Illinois Mesothelioma Physicians
Hedy Lee Kindler, M.D.
Associate Professor of Medicine
Medical Director, Gastrointestinal Oncology
Director, Mesothelioma Program
The University of Chicago Medical Center - Mesothelioma Program
5841 S. Maryland Avenue, MC 2115
Chicago, IL 60637
855-702-8222
Hedy Lee Kindler, MD, is an internationally recognized cancer expert who specializes in the medical treatment of pancreatic cancer, gastrointestinal stromal tumors, and malignant mesothelioma. Her research focuses on the investigation of novel agents for the treatment of these cancers, and she designs and leads many innovative clinical trials for patients with these diseases.
Wickii Thambiah Vigneswaran, M.D.
Chief of Cardiothoracic Surgery
Loyola University Medical Center
Building 110, Suite 6256
708-327-2465
(888) 584-7888
Dr. Wickii Vigneswaran is an internationally known expert in the surgical management of diseases of the lung, pleura and mediastinum. He is a pioneer in the field of thoracic surgery including minimally invasive thoracic surgery. A significant number of his procedures are performed using robot-assisted or video-assisted thoracic surgery (VATS) techniques. He is well respected for his expertise in thoracic organ transplantation. Dr. Vigneswaran treats patients with lung cancer, mesothelioma and tumors of the mediastinum. He also performs surgery for advanced lung diseases, including lung volume reduction surgery for emphysema and lung transplantation for various end-stage lung diseases. Dr. Vigneswaran is listed as a top doctor by Chicago magazine, Marquis Who's Who, America's Top Surgeons and the physician rating service Castle Connolly Medical Ltd.
Philip D. Bonomi, M.D.
Professor, Medical Oncology and Internal Medicine
Rush University Cancer Center
Section of Medical Oncology
Chicago, IL 60612
(312) 942-5904
Dr. Philip Bonomi is a thoracic and cardiothoracic oncology specialist at the Rush University Medical Center in Chicago with particular research interests in the areas of lung cancer and mesothelioma.
Michael J. Liptay, M.D.
Head of the Division of Thoracic Surgery
Rush University Cancer Center
Rush Professional Office Building
Chicago, IL 60612
(312) 738-3732
Dr. Michael Liptay is head of the Division of Thoracic Surgery at Rush University Medical Center in Chicago, Illinois where he specializes in treating mesothelioma and other lung diseases.
Shari Meyerson, MD
Thoracic Surgeon
NMH/Arkes Family Pavilion Suite 650
676 N Saint Clair
Chicago IL 60611
312-695-3800
Dr. Meyerson comes to Northwestern Memorial Hospital from Tucson, Arizona where she was the Director of General Thoracic Surgery and Associate Program Director of the Thoracic Surgery Residency at the University of Arizona. She graduated from medical school at the University of Chicago Pritzker School of Medicine in 1996. This was followed by a residency in General Surgery at the University of Chicago Hospitals. She then completed a residency in Thoracic Surgery at Duke University in 2006. Dr. Meyerson specializes in Thoracic Surgery including benign and malignant conditions of the lungs, esophagus, mediastinum, pleura and chest wall.
Mesothelioma Resources
Mesothelioma is a rare and very serious form of cancer found in the lining surrounding the lungs, the stomach, the testes, or the heart. The only known cause of mesothelioma is exposure to asbestos.
It often takes 10 to 60 years after exposure to asbestos before the symptoms of mesothelioma develop. This period of time is referred to as a latency period. Because of the latency period, the disease commonly affects men and women that are at least 50 years of age and that worked with asbestos between 10 and 60 years ago.
Illinois Mesothelioma Facts
Today, the use of asbestos and the handling of asbestos materials are regulated in the United States but its use is not banned. It is recognized as a hazardous material and is monitored by OSHA and the EPA but exposure risks still exist. The United States still consumes 30 million pounds of new asbestos per year. Additionally, many old homes, factories, schools, warehouses, and commercial buildings still contain old asbestos products.
The average incident rate of mesothelioma in the United States is 1 / 100,000 - the state of Illinois is above the National average with an incident rate of 1.3 / 100,000.
There are a number of different jobs that caused a larger amount of exposure to asbestos on a more frequent basis. Below you will find today's employment numbers for several of these high risk jobs in Illinois:
| | |
| --- | --- |
| Occupation | 2008 Illinois Employment |
| Construction | 260,314 |
| Mechanical Engineers | 8,230 |
| Electricians | 27,530 |
| Teachers & Instructors | 40,450 |
| Mechanics & Technicians | 34,210 |
| Plumbers, Pipefitters & Steamfitters | 19,700 |
Source: Careerinfonet.org
Illinois Exposure Sites
Many of our clients are unsure of how they could have been exposed to asbestos. We have hired some of the best investigators in the business. Our investigators will track down who was responsible to help ensure that they can be held accountable.
Below is a partial list of Illinois buildings and job sites where asbestos exposure may have occurred. If you or a loved one have mesothelioma, or other asbestos-related injury, and wish to consult a Illinois mesothelioma attorney about your legal rights to compensation, CLICK HERE for a free consultation or call us at 800-300-2919.
Addison
Accurate Cast Products
Electronicast, Inc.
Escast

Albany
Meredosia Lever & Drainage District

Albion
Albion High School

Aledo
Aledo High School
Mercer County Hospital

Algonquin
Material Service Corporation
Speed Queen Corporation

Alsey
Ferro Corp

Alton
Alcan Co.
Alton Box Board and Paper Co.
Alton Box Board Company
Alton Gas and Electric Co.
Alton Jacksonville Peoria Railway
Alton Memorial Hospital
Alton Power House
Alton School District
Alton State Hospital
Alton Steam Laundry Co.
Alton Steel Company
Alton Water Company
Aluminum Plant
American Commercial Barge Lines
American Smelting
American Water Works & Electric Co.
Bluff City Minerals
Chemetco
City Of Alton
Duncan Foundry
E.W. Clark and Company
Eagle Industrial Company
Energy Coatings
Fairbanks and Company
Federal Metallurgical
General Steel
Gilson Brown School
Godfrey School
Henderson Armature Works
Humboldt School
Illinois Glass
Illinois Power and Light
Jefferson Smurfit
Laclede Steel Co.
Mark Twain School
Mississippi Lime Co.
North Middle School
Owens Illinois Glass Company
Owens-Illinois, Inc.
Peavey Mill
Principia College
Russell Miller Milling Co., Standard Tilton Div.
Sears & Roebuck
Spanks Milling Company
State Hospital

Amboy
Amboy Dairy
Oatman Brothers

Anna
Anna State Hospital
Choate Mental Health & Development Center
Fruit Growers Refining and Power Co.
Life Skills Life Skills - Clyde L .Choate
State Hospital
Union City Traction & Power Co.

Annawan
Annawan Grade School

Aptakisic
Weiland Brothers Greenhouses

Argo
Argo Corn Products
CFC International
Corn Products Co.
Corn Products International, Inc.
Corn Products Manufacturing Co.
Corn Products Refining Co. - Power House
Gatx Terminals Corporation

Argonne
Argonne National Sub - Bubble Chamber
Argonne National Laboratories

Arlington Heights
Arlington High School
Arlington Park Race Track, Jockey Club
Ferro Corp
Northwest Community Hospital
South Junior High School

Arlington Park
Jockey Club

Arthur
Progress Industries Inc.

Atkinson
Midland Elec Coal Co

Aurora
Alba Manufacturing Company
Armour Dial
Army Reserve Training
Aurora Automatic Machine Co.
Aurora Paper Board Company
Aurora Street Railway Company
Austin-Western Company
C. E. Refractories
Caterpillar Tractor Company
CE Refractories
Commonwealth Edison Company
Consolidated Paper Company
Copley Memorial Hospital
Davis Aurora Company
Fiber Container Corporation
Forty Eight Insulations, Inc.
Fox River Light, Heat & Power Co.
Great Lakes Forge
Illinois Supply
Independent Pneumatic Tool Co.
Lyon Metal Products
M.H. Detrick Company
Madonna High School
New Process D-Enameling Co
Rathbone, Sard and Company
St. Joseph Mercy Hospital
Stephens-Adamson Manufacturing
Thor Power Tool Company
U.S. Diamond Wheel
US Army Dredge Indiana
Walker Laundry Cleaners & Dryers
Walker Process Equipment
Western Austin Company
Western United Gas & Electric Co.
Western United Gas Corp.
Western Wheeled Scraper Co.
Wilker Process Equipment, Inc.
William F Jobbins, Inc.

Baldwin
Babcock & Wilcox
Baldwin Power Plant
Baldwin Steam Plant, Unit 1
Baldwin Steam Plant, Unit 2
Dynegy Power Corporation
Illinois Power Company
Illinova Power Marketing, Inc.
Reabody Coal Co.
Sprinkman Sons Corporation

Ballou
Texas Empire Pipe Line Company

Barrington
Quaker Oats Co
Town Of Barrington - Wastewater Treatment Plant

Bartlett
Ferro Corp

Bartonville
Allied Mills, Incorporated
Amerencilco
Bartonville Grade School
Central Illinois Light Co.
Continental Grain Company
Edwards Station
Keystone Fence Company
Keystone Galvanizing
Keystone Steel & Wire Co.

Batavia
Fermi National Accelerator Laboratory, Central Lab
Furnsa Electric Company
Metal Dross Corporation
National Accelator Lab
Van Nortwick Paper Company
Western Paper Bag Company

Bedford Park
3M Corporation
Argo Corn Products
Bearcat Tire Company
Corn Products International
General American Tank Storage & Terminal Co.
Johnson and Johnson
Minnesota Mining and Manufacturing Company
Moroney John J & Co
Viskase Company

Beecher City
Holland Energy Facility

Belleview
Griesedieck Western Brewery

Belleville
Belleville Area College
Belleville East High School
Building Products
Carling Brewery
Excelsior Foundry
Illinois American Water
Illinois Power
JC Penney Building
Kenneth Wild Concrete Company
Memorial Hospital
Our Lady Queen of Peace School
Rust Company, Inc.
Saint Clair County Courthouse
Saint Elizabeth Hospital
Scott Air Force Base
St. Clair County Gas & Electric Co.
St. Elizabeth's Hospital
St. Theresa's Church
Wonder Bread

Bellwood
Alcoa
Aluminum Corporation of America
Autogas
Borg Warner
Chicago Screw Company
Stanadyne Corp

Belvidere
Belvidere Distilling Company
Belvidere Screw & Machine Co.
Chrysler Corp.
Dean Milk Company
Highland Hospital
J.W. Lyon, Mayor
Midwest Pak Inc.
National Gray Iron Foundry
Paulson Heating Company
R. & D. Thiel, Incorporated
Shield Ware Inc.

Benld
Superior Coal Company

Bensenville
CE Glass Company
Clow Corporation
D. Carroll Metals
James B. Clow and Sons
Precision Extrusions, Inc.

Benton
First Bank Building
Franklin County Mining Co.
Franklin Hospital
Industrial Plumbing & Heating
Petroff Packing Co

Berkeley
Ashland Chemical
Henriksen
Skil Corp

Bernice
Illinois Brick Company

Berwyn
Frank Oechslin & Company
Mcneil Memorial Hospital
Morton West High School

Bettendorf
Alcoa Aluminum

Bloomfield
Illinois Wesleyan University

Bloomington
Alton Railroad Company
Archer Daniels Midland Company
Ashland Chemical Company Foundry
Beich Candy Company
Bloomington & Normal Railway & Light Co.
Bloomington & Normal Railway, Electric & Heat Co.
C Tek Insul Serv
Chicago and Alton Railway Company
Citizens Gas Light & Heating Co.
City Of Bloomington
Consumers Heat & Electric Light Co.
Eureka Williams Corporation
Firestone Tire & Rubber Co.
Funk Brothers Seed Company
General Electric
Gulf Mobile Chicago Rail Road
Gulf Mobile Ohio Rail Road
Illinois Power
Illinois State University
Illinois Wesleyan University
Ma Girl Foundry & Furnace
Ma Girl Supply Co
Madison County Light & Power Co.
Natural Homes
Owens Corning Fiberglas Corporation
Paul F Beich Candy Co.
Peoria Bloomington & Champaign Railway Co.
Ralston Purina Co.
State Farm Insurance Corporate Headquarters
Texas Pipe Line Company
Unarco
Union Asbestos

Blue Island
Air Reduction Chemical Company
AP Green
Blue Island Forging
Brule Incinerators
Calumet Brick Company
Chatham Supply Service Co
Chicago Copper and Chemical Company
Clark Oil & Refining Co.
Enterprise Wire Company
Great Lakes Refining Company
Illinois Brick Company
Libby, Mcneill & Libby
Modern Drop Forge Company
North Shore Electric Company
Pro-Con Clark Oil Platformer and Gas Saturation Plant
Public Service Company of Northern Illinois
Sagar Coal
St. Francis Hospital
Tuthill Building Material Company

Bluffs
Coon Run Drainage & Levee District

Boingbrook
Village Of Bolingbrook - Sewage Works

Bourbonnais
Olivet Nazarene University

Braceville
Braidwood Nuclear Station

Bradley
Aventis Behring
Bunge Corporation
Kroehler Manufacturing Co.
Swift & Company

Breese
Breese Hospital

Bridgeport
Ohio Oil Company

Bridgeview
Kaiser Refractories
Peerless Metal Fabricators

Brillion
Brillion Iron Works

Broadview
Air Comfort Corp.
Bunker Ramo Corp.
Illinois Brick Company
International Harvester

Brookfield
Congress Park School
Ideal Heating Co
Reynolds Metals Company

Brooklyn
Terminal Railroad Association

Buda
Van Packer Inc.

Burnham
Calumet Refining
Red River Refining Co.

Burns Harbor
Bethlehem Steel

Burr Ridge
Westinghouse Electric Co.

Bushnell
Norcross C S & Sons
Vaughn & Bushnell Manufacturing Co.

Byron
Byron Powerhouse
Commonwealth Edison Co., Byron Nuclear

Cahokia
Cahokia Power Plant
Cahokia Race Track
D & L Machine & Tool Company
Monsanto Company
Phillips Petroleum
Phillips Pipeline

Cairo
Burkhart Manufacturing Co
Cairo and St. Louis Railway
Cairo Electric & Gas Administration
Cairo Power Plant
Cairo Railway and Light Company
Cairo Water Co.
E.L. Bruce Company
Missouri Cotton Oil Company
Singer Manufacturing Company
Solomon Terry

Calumet City
River Oaks Shopping Center
Swift & Co.
United Chemical & Organic Products Co.
Wilson and Company

Calumet Harbor
Calumet Shipyard

Cambridge
Cambridge High School

Cameron
Rock Island & Southern Railway Co.

Campbell Hill
Amax Coal Company

Canton
Canton Gas and Electric Company
Canton High School Extension
Central Illinois Light Co.
Graham Hospital
International Harvester Co.
P. and O. Manufacturing, Inc.
Parlin and Orendorff
Peoples Gas & Electric Light Co.
United Electric Coal Co

Carbondale
Arena
Brush Towers
Frick Plumbing & Heating
Southern Illinois University, various bldgs.
United States Wildlife Commission
Wood Preserving Company

Carlinville
Valley Steel

Carlyle
Carlyle Paper Company

Carnegie
Carnegie-Illinois Steel Corp.
Clairton By-Products Coke Works

Carol Stream
Container Corporation of America
Crown Zellerbach Corp., Gaylord Container Div.

Carpentersville
Carpentersville Village
Illinois Iron & Bolt Company
Star Manufacturing Company

Carriers Mills
Wasson Coal Co; Mine "A"

Carrollton
W.C. Fairbanks

Carrondale
Koppers Company

Casey
Casey Municipal Light Plant

Cedarville
Buckeye Cheese Factory

Central
Kincaid Power Plant

Centralia
Centralia Powerhouse
First Christian Church
Hollywood Brands, Inc.
Illinois Central Railroad Co.
Illinois Central System
Institution for Mentally Retarded
Murray Children's Center
Natural Gas Pipe Line Co. Of America
Texas-Illinois Natural Gas Pipe Line Co.
Warren D. Murray Children's Center

Champaign
Abbott Laboratories
Abbott Power Plant
Champaign Oil Co.
Clifford Jacobs Forging Company
Danville Urbana & Champaign Railway Co.
Herman M. Adler Clinic
Humko Oil Plant
Illini Union Building
Illinois Central Railroad
Kraft Foods, Inc.
R. H. Bishop - Small Animal Clinic
Smith and Company
Swift & Co.
University Of Illinois - Abbott Power House
University Of Illinois, various bldgs.
Urbana & Champaign Railway Gas & Electric Co.
Urbana and Champaign Street Railway Co.
Weller's Community Homes

Channahon
Exxonmobil Corporation
Mobil Oil Refinery
Northern Petro Chemical
Rexall Chemical Co

Charleston
Charleston Illuminating Company
Eastern Illinois University
Life Science Annex

Chatsworth
Diller Tile Company

Chemung
Bordens Condensed Milk Co. / St. Charles Condensing Co.
Dean Milk Company
St. Charles Condensing Co.

Cherry Valley
Ipsen International

Chester
High School

Chicago
1St National Bank Bldg.
A & M Insulation Company
A. Finkl & Sons Company
A.B. Fiedler
A.H. Andrews and Company
A.H. Ross & Sons Company
A.J. Stone
A.P. Green Fire Brick Company
Aarco Products
Abbott Laboratories, Inc.
Abbott School
Abell Box Corporation
Abex Corporation
Abla Homes
Acands, Inc.
Acco - Dryer & Exhaust Ducts
Acme Asbestos Covering & Flooring Co.
Acme Steel Company
Adahy Packing Company
Adamson Manufacturing Co.
Admiral Corp.
Advertising Metal Display Co.
Aermotor Company
Aetna Bearing Company
Agar Mfg. Corp
Agar Packing and Provision Co.
Air Products, Inc.
Air Reduction Sales Co.
Aircraft Services
Albert Einstein School
Albert Schwill & Company
Alexian Bros Hospital
All Steel Inc.
Allbright Neil Company
Allied Chemical Corporation
Allied Metals
Allis Chalmers Manufacturing Co.
Allis-Chalmers Company
Alsik Brick Company
Altgeld Annex
Alton Railroad Company
Amco Company
Amelia Earhart Elementary School
American Airlines
American Bank Note
American Brake Shoe & Foundry Co.
American Bridge Company
American Can Company
American Car and Foundry Co.
American Cereal Company
American Coconut Butter Co.
American Cutlery Company
American Dental Association Building
American Engineering Company of Mexico
American Envelope
American Furniture Mart Corp.
American Granite Co.
American Hair & Felt
American Hide and Leather Co.
American Industrial Manufacturing Co.
American Industrial Service Co.
American Licorice Company
American Linen Supply Co.
American Lumber & Treating Co.
American Maize
American Malting Company
American Medical Association Building
American Molasses Company
American Oil Company
American Printers
American Radiator Company
American Rolling Mill Corp.
American Sheet & Tin Plate Co.
American Ship Building Company
American Spiral Pipe Company
American Steel and Wire Co.
American Steel Foundries, Inc.
American Strawboard Company
American Tar Products Company
American Urethane
Ameritech
Anderson Elementary
Anderson Tool & Manufacturing
Andrews Asbestos & Rubber Co.
Angel Guardian Orphanage
Anglo American Provision Company
Apex Smelting Company
Apollo S. & L.
Appleton Electric
Applied Technology Corp.
Archbishop Quigley Preparatory Seminary
Archer-Daniels Midland Company
Arcole Midwest Corporation
Ardmore Apartments
Argo Corporation
Argonne Laboratory
Argonne National Lab
Argyl Manufacturing Co.
Aristo Mat Inc.
Armour & Company
Armour Electric Light & Power Co.
Armour Glue Works
Armour Institute
Armour Plant
Armour Soap Works
Armster Company
Armstrong Brothers Tool Co.
Armstrong Contracting & Supply
Armstrong Cork Company
Arnold Bros
Arnold Company
Arnold Electric Power Station Co.
Arrow Service
Asbestos & Magnesia Materials Co.
Ashland High School
Atchinson, Topeka & Santa Fe Railway Co.
Atlas Forgings
August Newman
Augustana Hospital
Aullman Company
Austin Company
Austin Floor Covering
Automatic Lift Truck
Autopoint Company
B. Brody Heating
B. Shoesmith Elementary School
Badenoch Brothers
Baldwin-Ehert-Hill Inc.
Baltimore & Ohio Railroad Co.
Bankling Fuel Engr Company
Banneker Elementary School
Banneker School
Barber Asphalt Paving Co.
Barkling Industrial Furnace
Barrett Company
Barrett Division Allied Chemical & Dye Corp.
Barrett Manufacturing Company
Bartholomae & Leicht Brewing Co.
Bartholomae & Roesing Brewery
Bartholomas Char. Iron & Roesing Plant
Bass Elementary School
Bastian Blesing Company
Batchelder-Beilin Co.
Bauer & Black
Bauerle & Stark Company
Baxter Labs
Beardsley & Piper
Beatrice Creamery Co.
Beatrice Foods Co.
Bedford Foundry Division of General Motors Corp.
Bedford Stone Quarries Company, Inc.
Bela Seating Company
Belden Corporation
Bell Box Corporation
Bell Telephone
Belmont Hotel
Belmont Radio Corporation
Bemis & Mcavoy Brewing Co.
Benefit Trust Life Insurance Co.
Beneke Corp.
Bigelow Liptak Corporation
Bishop & Babcock Co.
Blackstone Hotel
Blackstone Manufacturing Co.
Board Of Education
Board of Trade Building
Bodine Electric Company
Boiler Masonry & Incinerator
Bon Air Country Club
Bond Elementary School
Bonell Manufacturing
Booth Plant
Borden Chemical Division of Borden, Inc.
Bordeu Company
Borg-Warner Chemical
Bowman Dairy Company
Boyd, Lunham and Company
Brach Candy Company
Brand Insulations, Inc.
Braun & Fitts
Brenner Bakery
Breuer Electric Company
Brinks Incorporated
Brody Seating Company
Brunswick Building
Brunswick-Balke-Collender Co.
Buick Aviation
Buick Motor Division, General Motors Corp.
Builders Building
Bulk Terminals (Calumet Harbor Terminal)
Burke School
Burlington Northern Santa Fe (Railroad)
Burny Brothers, Inc.
Burton Auto Spring Corporation
Butler Bros Co.
Butler Brothers
C. N. A. Building
C.B. & Q. Railroad Company
C.B. Pride Rhinelander Paper Co.
C.C. Andrews International
C.D. Cash and Company
C.E. Billin and Company
C.E. Larson & Sons
C.F. Claussen and Sons
Cable Company
Cabrini Green Housing
California Steel
Calumet Portland Cement Company
Calumet Power Plant
Calumet Shipyard & Dry Dock
Calumet Steel
Calumet Terminal
Calumet Wet Wash Laundries
Campbell Soup Company
Canal Randolph Corporation
Cardox Corporation
Cargill, Incorporated
Carl Prussing Cement Works
Carl Sandburg Village
Carl Schurz High School
Carnegie Illinois Steel Corp.
Carson Pirie Scott & Co.
Case and Martin Company
Casper Tin Plate
Cast Rite Aluminum
Central Asbestos & Magnesia Co.
Central Cold Storage Co.
Central Community Hospital
Central Die Casting
Central District Filtration Plant
Central Farmers Fertilizers Company
Central Grocers Cooperative, Inc.
Central Linen Service
Central Manufacturing District
Central Park Pumping Station
Central Scientific Co.
Central Service Co.
Central Soya Co.
Central States Steel Boiler Co.
Central Steel and Wire Co.
Chambers Gasket & Manufacturing Co.
Champion Laundry Inc.
Charles E. Larson & Sons
Charles Kaestner & Co.
Charles Passon and Sons
Charles Pope Glucose Co.
Chicago & Northwestern Railway Co.
Chicago & Western Indiana Railroad Co.
Chicago Aerifrom Carbon Co.
Chicago Aircraft Assembly Plant
Chicago and Alton Railway Co.
Chicago and Eastern Illinois Railroad Co.
Chicago and Milwaukee Electric Railway Co.
Chicago and Northwestern Railroad Co.
Chicago and St. Louis Railroad
Chicago Asbestos Manufacturing Co.
Chicago Athletic Association
Chicago Board Of Education
Chicago Board of Health Building
Chicago Board of Trade Building
Chicago Bridge & Iron Company
Chicago Burlington & Quincy Railroad Co.
Chicago Carton Company
Chicago City Hall
Chicago City Railway
Chicago Civic Center Building
Chicago Civic Opera House
Chicago Coated Board Company
Chicago Coke Oven Plant
Chicago Cold Storage Company
Chicago Consolidated Traction Co.
Chicago Daily News Building
Chicago Eastern Illinois Railroad Co.
Chicago Edison Company
Chicago Firebrick
Chicago Freight Car Leasing Company
Chicago Great Western Railway
Chicago Housing Authority
Chicago Illinois 500 Railroad
Chicago Indianapolis & Louisville Railway
Chicago Insurance Engineering
Chicago International Airport
Chicago Junction
Chicago Label & Box Co.
Chicago Mailing Tube
Chicago Mill & Lumber Company
Chicago Molded Products
Chicago Natural History Museum
Chicago Northwestern Railroad
Chicago O'Hare International Airport
Chicago Packing Co.
Chicago Pipe & Boiler Co. - Bldg. 17
Chicago Pneumatic Tool Company
Chicago Portland Cement Company
Chicago Post Office
Chicago Public Schools
Chicago Railways Company
Chicago Rawhide Manufacturing Co.
Chicago Reduction Company
Chicago Rock Island & Pacific Railroad
Chicago Roller Skate
Chicago Southern Railway Company
Chicago State Hospital
Chicago Steel & Wire Co
Chicago Steel Foundry Co. Addition
Chicago Steel Service
Chicago Stock Exchange, State Bank Bldg.
Chicago Sugar Refining Company
Chicago Surface Lines
Chicago Teachers College, North
Chicago Telephone Company
Chicago Title & Trust
Chicago Transit Authority
Chicago Union Station Company
Chicago Union Traction Company
Chicago Union Transfer Railway Co.
Chicago View Hotel
Chicago Wesley Hospital
Chicago, Lake Shore & Eastern Railway Co.
Chicago, Milwaukee, St. Paul & Pacific R.R.
Children's Memorial Hospital
Chromium Mining & Smelting
Chrysler Corporation
Church of the Immaculate Conception; Hales Franciscan H.S.
City Of Chicago Illinois Board Of Education
City Of Chicago Roseland Pumping Station
City Of Chicago- Southwest Incinerator Plant
City Of Chicago, House Of Correction
Civic Center
Civic Opera Bldg.
Clark Oil & Refining Co.
Clayton F. Mark Company
Clayton Mark & Co.
Clearing Industrial District
Clinton Fulton Building
Clinton Realty Association
CNA Building
Co Henriksen
Coca Cola Company
Columbia Cleaners
Columbia Tool Steel Company
Columbus Hospital
Commercial National Safe Deposit Co.
Commercial Stamping & Forging
Commonwealth Edison Co.
Commonwealth Electric Company
Community Disc Store
Congress Hotel Company
Congress Parkway Building
Conn Mutual Life Insurance Co.
Connelly, Incorporated
Conrad Hilton Hotel
Consol Foundries Casting Division
Consolidated Creamery
Consolidated Steel & Wire Company
Consumers Company & Offices of W.A. Clarke
Container Corporation of America
Continental & Commercial Safe Deposit Com. Bank Bldg.
Continental Bank
Continental Bolt and Iron Company
Continental Can Company
Continental Freezers
Continental Illinois National Bank & Trust Co.
Conway Building Power Plant
Cook Chocolate Company
Cook County Hospital
Cook County Nurses' Home
Cooperative Construction Company
Corn Exchange National Bank
Corn Products Manufacturing Co.
Corn Products Refining Company
Cornell Forge Co.
Cosmopolitan Electric Company
Cosmopolitan Linen Service
Cramule Driers
Crane Company
Crawford Ave. Extension
Crawford Generating Station
Crawford Street Powerhouse
Cribben and Sexton Company
Cromwell Paper Co.
Crosby and Hobbie Station
Crystal Pure Candy
Culberg Asbestos & Cork Co.
Cuneo Press, Inc.
Curtiss Candy Co.
D.M. Zuary and Company
Daley Center
Daley Plaza Civic Center
Daly's Laundry
Danly Machine
Daper & Kramer, Inc.
Darling & Company
Darlings Stockyard
Daubert Chemical
Davies Fertilizer
Dawes Hotel
Dearborn Chemical Co.
Dearborn Train Station
Decorators Supply
Deering Division of International Harvester Co.
Defense Plant Corporation
Delano Elementary School
Deneen Elementary School
Derby Steam Laundry Co.
Devoe and Reynolds Co., Inc.
Diamond Alkali Co.
Diamond Cement & Limestone Co.
Diamond Glue Co.
Diamond Match Co.
Diebold Industrial
Dirksen Federal Building
Disposal Industries
Drake Hotel
Draper & Kramer, Inc.
Dresden Nuclear Power Plant
Drewry's Limited U.S.A. Inc.
Drovers Packing Co.
Dualtemp
Dubon Sporting Goods
Dumas Elementary School
Durkee Famous Foods
Dusable High School
Dvorak School
E.J. Brach & Sons
E.J. Davis Manufacturing Co.
E.L. Mansure Co.
E.L. Prussing and Co.
Eagle Grinding Wheel
Eastman Kodak Co.
Eckhart & Swan Milling Co.
Ecko Products
Economy Plumbing & Heating
Edgewater Hospital
Edison Building
Edison Electric Appliance Co., Inc.
Edwin S. Shepherd
Einstein School
Ekco Products Company
Electric Storage & Battery Co.
Electrical Installation Co.
Electro-Motive Corp.
Eliel & Loeb
Elston Tank
Empire Packing Co.
Emulsified Asphalt
Equitable Building
Equitable Job
Equitable Life Building
Erie-Orleans Building
Ernest Brothers Brewing Co.
Essex International
Estate of Marshall Field
Ethicon, Inc.
Evangelical Hospital
Evanston Hospital
Exchange Building
Exhibition Hall
F D Farnam Co.
F. & F. Laboratories
F. H. Remaley
F.A. Hecht and Company
F.H. Noble & Company
F.W. Means and Company
F.W. Whiston
Fairbanks Morse & Company
Falls & Noonan Inc.
Faraday Elementary School
Farragut High School
Favorite Gasket Co.
Federal Die Casting Company
Federal Finance Company
Federal Office Building
Federal Reserve Bank
Felt Products Manufacturing Co.
Fertilizer Works
Field Enterprises Inc.
Filtration Plant
First National Bank
First Presbyterian Church
Fisk Generating Station, Commonwealth Edison
Fisk Street Powerhouse
Fitzpatrick Brothers, Inc.
Flintkote Co.
Flintkote Factory
Foote Brothers Gear Works
Ford Motor Company
Fort Dearborn Hotel
Fort Wayne Corregated Paper Co.
Foseco
Foster Kleiser Corporation
Fraser & Chalmers Company
Fred W. Wolf Company
Friedman Manufacturing Co.
Fuji Trading Company
Fulton Branch
Fulton Saw Works
Fulton School
Furniture Mart
Fw Krause
G.A. Fuller Company
G.D. Searle & Company
G.H. Hammond Company
G.P.E. Controls
Gallagher Asphalt Company
Garden City Brewery
Garden City Wet Wash Laundry Co.
Gardner Martin Asphalt
Garfield Junior High School
Garment District Realty, Inc.
Garrett Biblical Institute
Garrett Morgan School
Garvy School
Gary Tin Mill
Gates Iron Company
Gears & Transmission Corp.
Gem Laundry & Dry Cleaners
General American Tank and Storage
General American Transportation Corp.
General Foods Corp.
General Heating & Construction Co.
General Mills, Incorporated
General Motors-Electromotive
General Signal
General Steel & Wire Co.
George B. Swift & Company
George Lomax
George Williams College
Gerts Lombard & Company
Gillespie Elementary School
Glasser Crandell Company
Glen Plant
Glidden Company
Glidden Soybean Plant
Globe Industries
Globe Laundry Co.
Globe Roofing Products Inc.
Glucose Sugar Refining Co.
Gold Coast Motor Sales
Goodman Manufacturing Co.
Gordon Baking Company
Gottfried Brewing Company
Grabler Manufacturing Co.
Grace and Hyde
Grant Wilson Inc.
Great Lakes Carbon Corp.
Great Lakes Naval Base
Great Lakes Plating Japaning Co.
Great Western Cereal Company
Great Western Laundry Company
Greenebaum Tanning Company
Greenlee Brothers & Company
Gresham Elementary School
Griffin Wheel Company
Grigsby Grunow Company
Groyden Hotel
Grunwald Plating
Guggenheim Elementary School
Gutmann & Co.
H. Kramer Co.
H.M. Byllesby & Company
Hale Elementary School
Hales Franciscan High School
Hall Aluminum
Hammond Organ Company
Hampshire House
Handy Button Realty Corp.
Hanger Lot A
Hanley Casey Company
Hansell-Elcock Company
Hanson Scale Company
Harco Aluminum
Harmony Company
Harnish Company
Harold Gunnarson Company
Harris Brothers
Harris Trust Building
Harrison Lithographic
Harrison Street Pumping Station
Harrison Technical School
Hartford Insurance Building
Hartmann-Sanders Company
Harvard Elementary School
Harvey Metals Corporation
Hateley Brothers
Hawthorne Works
Hawthorn-Mellody Farms
Hayt, Alsik Company
Hefferan Elementary School
Heick Die Casting Corp.
Henriksen
Hibbard School
Hillman's Food Warehouse
Hinckley & Schmitt Inc.
Hinde and Dauch Paper Co.
Hinton Elementary School
Hinton School
Hodgson Foundry
Hoffmann Stafford Tanning Co.
Holabird and Roche
Holiday Inn
Hollywood Vassarette
Holy Cross Hospital
Holy Family Academy
Home Crystal Wash
Home Federal Savings & Loan Association
Home Insurance Company
Hospital Services
Hotel Sherman
Hotpoint
Housing for Elderly
Howard Foundry
Hubbard School
Hudson Engineering & Fab
Hugh Young
Hugle W. Dyer Marquette Building
Hunt Foods & Industries, Inc.
Hunt-Wesson Foods, Inc.
Huron & Orleans Building Corp.
Hyde Park Electric Light & Power Co.
Hyde Park High School
Hyde Park Hotel
Hydro-Blast Corporation
Hygienic Ice Company
Hyman Micheals Company
Hysan Products Company
IBM Building
Illinois Ap Green
Illinois Athletic Club
Illinois Bell Telephone Co.
Illinois Brick Company
Illinois Car & Equipment Company
Illinois Central Railroad Company
Illinois Fibre Specialty
Illinois Fire Proof Covering
Illinois Institute Of Technology
Illinois Insulation & Construction Co.
Illinois Maintenance Company
Illinois Masonic Hospital
Illinois Meat Co.
Illinois Packing Co.
Illinois Plastic Molding
Illinois Steel Company
Illinois Vinegar Manufacturing Company
Independent Boiler and Tank
Independent Brewing Association
Independent Packing Company
Indiana Quarries Company
Indiana Steel Company
Industrial Filter
Industrial Tape Division
Ingersoll Products
Inland Insulation Company
Inland Insurance
Inland Steel Company
Inland Steel Powerhouse
Institute Of Gas Technology
Insulation By Western
Insulation Construction Company
Insurance Exchange
Inter Ocean Publishing Company
Interchemical Corporation
Interlake Inc.
Interlake Iron Corporation
Interlake Steel Corporation
International Harvester Co.
International Nickel Mining Co.
International Paper Company
International Rolling Mills Company
Intramural Railway
Iowa Valve Company
Iron, Seneca Shipyard
Iroquois Iron Company
Island Insulation
J. & J. Tool Company
J.C. Deagan, Inc.
J.M. Roach Mgr.
J.R. Short Milling Company
J.T. Ryerson & Son Inc.
J.W. Sefton Manufacturing Co.
Jackson-Franklin Building
Jacob Beilder School
James S. Kirk Co.
Jane Neil Elementary School
Jarrow Products
Jernberg Forgings
John Deere Building
John E. Shulze & Sons, Inc.
John F. Jelke Company
John Hancock Building
John Mohr & Son
John Wood Company
Johns Manville
Johnson & Carlson
Johnson & Johnson
Johnson School
Joliet Arsenal
Joliet Public Schools
Jons Manville Dutch Brands
Joseph Goder Incinerator
Joslyn Manufacturing & Supply Co.
Judson Rubber Works
K. & S. Finishing
Kailer Youngquist, Inc.
Kennedy Biscuit Works
Kennedy Laundry
Kenney Paper Company
Kennsington Steel Company
Kentile Floors, Inc.
Kenwood High School
Kershaw Marshall Elementary School
Kewaunee
Kincaid Station, Units 1 and 2
Knickerbocker Ice Company
Knight Building
Kraft Foods, Inc.
Kramer H & Co.
Krapp Forge
Krez Brand Joint Venture
Kroch's and Brentano's
Kropp Forge Company
Kuppenheimer Bldg.
L E Harnisch & Company
L. Karp & Son, Inc.
L.A. Weiss Memorial
L.E. Myers Company
L.H. Prentice Company
La Salle Steel - Bldg. 17
Lake City Laundry
Lake Point Towers
Lake Shore and Michigan Southern Railway Co.
Lake Shore and Rock Island Railroad Depot
Lakeside Central Company
Lakeview Bldg.
Lampcraft Industries
Lamson & Sessions Company
Lanquist and Illsley
Lanzit Corrugated Box Company
Larson & Son
Lasalle Hotel
Lasalle-Wacker Building
Lassig and Alden
Lassig Bridge and Iron Company
Lathrop Elementary
Laundry
Leavitt Team Track
Lehigh Valley Coal Co.
Lehon Company
Leonard Construction Co.
Lessig Bridge and Iron Works
Lever Brothers Company
Libby, Mcneill & Libby
Library Bureau, Hermitage & Diversey Building
Lima & Toledo Traction Company
Lincoln Hand Laundry
Lindberg Engineering Co.
Linde Air Products Co. (Union Carbide & Carbon Corp.)
Link Belt Co.
Liquid Carbonic Corp.
Lissner
Litho-Strip Corporation
Logan Laundry Co.
Louis Pfaelzer and Sons
Loyola Medical
Loyola University
Ltv Steel Corporation
Lurie & Company
Luse-Stevenson Company
Lytton Building
M. & W. Auto Parts
M. Lassig
M. W. Wrigley, Jr. Co.
M.E. Bullock Manufacturing Co.
M.H. Detrick Co.
M.H. Ritzwoller Co.
Machinery Hall Bldg.
Magic Glove Manufacturing Co., Inc.
Magnaflux Corp.
Mallers Building
Mandel-Lear Building
Manhatten Brewing Company
Manz Corp.
Marblehead Lime Company
Marina City Towers
Mars, Incorporated
Marsh Instruments
Marshall Field & Company
Marshall Hotel
Martin Luther King Medical Center
Marworth, Inc.
Mary Thompson Hospital
Mason and Davis, Grand Crossing
Masonic Fraternity Temple Association
Masury Young Company
Material Service Division
Mayo Elementary School
Mcavoy Brewing Company
Mccarthy Western Construction
Mccormick Building
McCormick Harvesting Machine Co.
Mccormick Place
Mccosh Elementary School
Mcdade Classical Elementary School
Mcwilliams Dredging Company
Mechanical Finishers
Mechanical Rubber Company
Mechanics Overall Laundry & Rental Co.
Medical Center Steam Company
Medinah Athletic Club
Melody Elementary School
Melody School
Mercantile Bank Building
Mercantile Laundry
Merchandise Mart
Mercy Hospital
Metal Coating Corporation
Metropolitan Sanitary District
Metropolitan West Side Elevated Railroad Co.
Michael Reese Hospital
Michigan Avenue Management
Michle Printing Press Manufacturing Co.
Middle West Utilities Company
Midway Gardens Apts.
Midwesco Enterprises
Midwest Forging
Midwest Pressure Casting
Midwest Products Co.
Midwest Spring
Miehle Printing Press Manufacturing Co.
Miller & Hart Union Stockyards
Millionaires Club
Mills Novelty Co.
Milwaukee Railroad
Minnesota Mining & Manufacturing Co.
Minnesota Mining Co.
Mobile Oil
Modern Laundry
Modern Steel Treating Co.
Mollison Elementary School
Monarch Dry Cleaning
Monarch Laundry Co.
Monarch Leather Co.
Montgomery Ward and Company
Morgan Linen Supply Co.
Morris and Company
Morrison Hotel
Morton Chemical
Morton Salt Co.
Mother Mcauley High School
Motorola
Mount Sinai Hospital
Mt. Greenwood Elementary
Mt. Sinai Hospital
Multi-Electric Manufacturing
Mundelein College
Murphy Varnish Company
N.K. Fairbank and Company
N.S.M.
Nabisco Company
Nalco Chemical Company
National Aluminate Corp.
National Baking Co.
National Bank Building
National Biscuit Company
National Box Company
National Brick Machinery Co.
National Can Company
National Cash Register Building
National Casket
National Laundry & Dry Cleaning Co.
National Light, Heat & Power Co.
National Malleable Casting Co.
National Parking Garage
National Parlor Furniture Company
National Pecten
National Railway Construction Co.
National Republic Building
National Safe Deposit Company
National Starch & Chemical
National Steel Company
National Tea Company
National Video Corp.
National Ware House Company
Natural Gas Pipeline Company Of America
Natural Gas Storage Company Of Illinois
Naylor Pipe Company
Nehi Royal Crown Corp.
Neisner Brothers
Nelson Morris and Company
New Chicago Trade School
New Edgewater Beach Hotel
New York Central Railroad Co.
New York Central System
New York Life Insurance Co.
New York, Chicago, & St. Louis Railroad Co.
Newman Center Of The Cardinal Stritch Foundation Of Holy Trinity Parish
Nl Industries
Normal Laundry
North American Asbestos
North American Cold Storage Co.
North Park College
North Shore Electric Company
Northern Trust Co.
Northshore Country Club
Northwest Station
Northwestern Elevated Railway Co.
Northwestern Glue Co.
Northwestern Grain & Malt Co.
Northwestern High School
Northwestern Malt & Grain Co.
Northwestern Stove Repair Co.
Northwestern University
Northwestern Yeast Company
Norton Brothers
Norwegian American Hospital
Nubian Paint & Varish Co.
O.V. Bachelle
Oakenwood North
Oeite Corporation
Ogden Kedzie Corporation
Ogden Manufacturing Co.
O'Hare Airport Hotel
O'Hare International Airport
O'Hare Maintenance Corporation
Ohio Quarries Company
Old Orchard
Oliver Farm Equipment Company
Olson Rug Company
Omaha Packing Company
O'Malley Bros
Orr High School
Oscar F. Mayer and Brother
Oscar Meyer & Co.
Osite Corporation
Otis Building
Otto Young
Outer Driver East Apartments
Ovaltine Food Products
Owens Corning Fiberglass
Oxford Kent
Ozite Products
P&M Realty
P. A. Johnson & Co.
P. Nacey Company
P. Schoenhofen Brewing Co.
P.D. Armour Land Co.
Page Boiler Co.
Palmer Asbestos
Palmer House
Palmolive Laundry
Paragon Die
Park Building Company
Paul J. Krez Company
Peck & Hill
Peerless Confection Company
Pennsylvania Company
Pennsylvania Railroad Lines
Peoples Gas Light & Coke Company
Pepsi-Cola General Bottlers
Perk Dog Food Co.
Peter Fox Brewing Company
Peter Knowe & Son
Peter Schoenhofen Brewing Co.
Pettibone Mulliken Corporation
Pettibone Steel
Pheoll Manufacturing Co.
Philadelphia & Reading Corp.
Phoenix Horseshoe Company
Pioneer Cooperage Company
Pioneer Service and Engineering Co.
Pizzeria Due
Plano Manufacturing Company
Plastics & Coal Chemicals Division, Allied Chemical & Dye Corp.
Plibrico
Pollock Steel Company
Portex Inc.
Powdered Coal Engineering & Equipment Co.
Presbyterian Hospital
Pressed Steel Car Company
Price Elementary School
Prima Bismarck Brewing Company
Procter & Gamble Manufacturing Co.
Produce Terminal
Progress Laundry
Progress Leather
Prudential Building
Prudential Mid-American Building
Pst. Therese Hospital
Pullman Company
Pullman Sheet Metal Works Inc.
Pullman Standard Car Mfg. Co.
Pullman Standard Company
Pure Carbonic Corp., Inc.
Pure Oil Co.
Pyle-National Company
Quaker Oats Company
Quality Wet Wash Laundry Co.
Quam-Nichols
Quincy Plant
R. Cooper Jr. Corp.
R. Lavin & Sons
R.M.Lucas
R.R. Donnelly & Sons
Rand Mcnally & Company
Randolph Towers
Rathborne Hair & Ridgway Box Co.
Ravenswood Hospital
Rawlings Corporation
Reavis Elementary School
Red River Refining Company
Reed Elementary School
Regensteiner Colortype Building
Rehabilitation Institute Of Chicago
Reichmann Co.
Reid Murdoch and Company
Reilly Tar & Chemical Co.
Reliable Galvanizing Co.
Reliable Packing
Republic Aluminum
Republic Iron & Steel Company
Republic Steel Corp.
Resinoid Engineering Corp.
Resurrection Hospital
Revere Copper and Brass Co.
Reynolds Aluminum
Reynolds Metal Co.
Rheem Manufacturing Co.
Ridgeland Powerhouse
Ritz Carlton Hotel, Water Tower Place
Rival Packing Company
Robert Gair Company
Robert Irsay Company
Robert Taylor Homes
Roberts and Oake
Roberts and Schaefer Co.
Rock Island Lines
Rock Road Construction
Rockola D C & M E
Rogers Supply Co.
Ronthor Reiss Corporation
Root St. Coach Yard
Roscoe Overall Company
Roscoe Overall Laundry
Roscoe Overall Service
Rosenthal Block
Ross & Sons Company
Rothchilds Department Store
Royan Ship
Rubber Regererating Company
Ruehl Brothers Brewing Co.
Rurie Company
Rush, Presbyterian Hospital
Ruud Manufacturing Co.
Ryerson School Engr
Rysdon Prods. Co.
S&C Electric
S. J. Reynolds Co - Power House
S. Karpen and Brothers
S. La Salle Building
S.S. Girdler
S.S. Joseph S. Young
S.S. Normacpine
Saint Ann's Hospital
Saint Luke's Presbyterian Church
Sandberg Manufacturing
Sandberg Village Apartments
Sanitary District Of Chicago
Sauganash School
Schawk Graphics
Schlesinger & Mayer Building
Schneible Company
Scholl Manufacturing Company
Schuessler Knitting Mills
Schutter Candy Co.
Schwarzchild and Sulzberger Co.
Scully Steel and Iron Company
Searle Chemicals, Inc.
Sears & Roebuck Co.
Sears Roebuck & Company
Sears Tower
Sefton Manufacturing Company
Sehall Manufacturing Company
Semet-Solvay Company
Senn High School
Shea Smith and Company
Sheraton Chicago Hotel
Sheridan Phil Grammar School
Sherman Hospital
Sherwin-Williams Company
Shore Line Towers
Shotwell Manufacturing Company
Siemens Halske Electric Co.
Sieureus and Halski Elec Company
Simonds Manufacturing Company
Simpson School
Sinner Brothers
Sipi Metals Company
Skil Corp
Smeeths Copper & Bronze Company
Smith and Barnes Piano Company
Smith Form A Truck Co
Smurfit-Stone
Smyth School
Socony-Vacuum Oil Co.
Sokol Hall
South Chicago City Railway Co.
South Chicago Community Hospital
South Chicago Furnace Company
South Chicago Works
South Lasalle Building Corp.
South Shore Hospital
South Shore North High School
South Side Elevated Railroad Co.
South Side Laundry Company
South Works
Southern Cotton Oil
Southern Indiana Railway Company
Southwest Incinerator Plant
Sovereign Hotel
Spaulding High School
Specified Plating Company
Spencer Kellogg & Sons, Inc.
St M. Byllesley Company, Engineers
St. Annes Hospital
St. Bernard Hospital
St. Ignatius High School
St. Joseph Hospital
St. Louis Independent Pacing Co.
St. Mary Of Nazareth Hospital
St. Mil's High School
Stagg Elementary School
Stagg School
Stainless Processing Co.
Standard Oil
Standard Asbestos
Standard Boiler & Tank
Standard Metal Company
Standard Office Company
Standard Oil Company
Standard Paint Co.
Standard Paving
Standard Rate & Data
Stanton Park
State Line Energy
State Of Illinois Mental Hospital
Stateline Powerhouse, Commonwealth Edison
Stauffer Chemical Company
Steamer Detroit Edison
Stein, Hirsh & Company
Steiner Corporation (A/K/A American Linen)
Stephan Chemical
Stephan Gale School
Stephens Engineering Company
Steven Building
Stevens Annex
Stevens Hotel & Service Building
Stewart Warner Plant
Stockton Elementary School
Stockton School
Stone Container Corporation
Stratford Hotel
Studebaker Brothers Manufacturing Co.
Studebaker Plant
Sucrest Corporation
Sullivan Machinery Company
Sulzberger and Sons Company
Sun Electric
Sunbeam Corporation
Superintendent Of Public Service Of Cook County
Superior Coal Company
Superior Gasket & Packing Co
Superior Tanning Company
Supreme Wet Wash Laundry
Swartz Products Company
Swedish Covenant Hospital
Swift and Company
Swift Elementary School
Swift Independent Packing Co.
Syn-Sol Corporation
T.E. Wells and Company
Taprell Loomis and Company
Taylor Forge Inc.
Technology Center
Tee-Pak Incorporated
Tel-A-Skin Inc.
Teledyne Industrial Die Cast
Texaco Inc.
Texas Company
The H. R. Schemm
The Pure Oil Co.
The Texas Co.
Theo A. Kochs Company
Thomas Molding Floor Co.
Thomas Smith
Thomas Thorkildsen and Co.
Thorp Elementary School
Time Life Building
Toll Brothers Laundry
Tootsie Roll Industries
Totman & Morgan
Tractor Works
Triangle Restaurant
Trilla Copperage
Trumbull Asphalt Company
Turner Construction Company, 230 W
Turner Manufacturing Co.
Turner Resilient Floors
Two First National Plaza Building
U. S. Courthouse
U. S. Steel Corporation
U. S. Steel South Works
U. Skrebnevsky
U.S. Courthouse
U.S. Post Office
U.S. Rubber Company
U.S. Steel Corporation
U.S. Veterans Administration Hospital
Uarco Inc.
Ultra Chemical Works
Underwriters' Laboratories Inc.
Union Bag and Paper Company
Union Carbide Corporation
Union Drop Forge Company
Union Elevated Railway Co.
Union Guardian Trust Co.
Union League Club
Union Linen Supply
Union Oil
Union Special Machine Company
Union Stock Yard & Transit Co.
United Airlines
United American Metals
United Insurance Building
United States Brewing Company
United States Naval Training Station
United States Steel Corporation
United States Steel Supply Company
United States Tobacco Company
United States Yards
United-Eastern Airlines Hangar
Universal Oil Products Company
University Apartments
University Of Chicago
University Of Illinois
Unocal
Up-To-Date Laundry Co.
US Courthouse & Federal Office Bldg.
US Gypsum Building
US Steel
USG Corporate Office
Usi Industries
Valparaiso
Van Straaten Chemical Company
Vassar Company
Vaughn & Bushnell Manufacturing Co.
Verson Allsteel Press Co.
Veterans Administration Hospital
Victor Chemical Company
Victor Chemical Works
Victor Comptometer Corporation
Victor Dana Company
Victor Gasket Co
Victor Manufacturing & Gasket Co.
Victor Products
Vietor Chemical Works
Vilter Manufacturing Co.
Visking Corporation
Vogler and Gendtner
W I Steel Works
W. F. Hall Printing Co.
W. J. Donahoe
W. R. Grace
W. W. Young & Son, Inc.
W.W. Kimball Company
Wabash Power Equipment Co.
Wacker and Birk Brewing Co.
Wadsworth Elementary School
Wagner Sheet Metal
Wahl Brothers
Walgreen Company
Walker Vehicle Co.
Walther Memorial Hospital
Ward Baking Company
Warner Sugar Refining Company
Warren Springer Company
Warwick
Washburn Trade School
Washington Paint
Water Power Plant
Water Tower Place
Waterway Paper Products Co.
Watubo Industries
Waukegan Station #6
Weber Costello Company
Weber High School
Weber Wagon Company
Weiland Dairy Company, Inc.
Weiss Memorial Hospital
Wells and French Company
Wells Brothers Company
Wells Gardner & Company
Wells School Ashland & Agusta
Wendnagel and Company
West Chicago Street Railway Co.
West Power Plant
West Side Junior College
West Town Management
Western Arcadia
Western Asbestos Company
Western Cold Storage Company
Western Dry Color Co.
Western Edison Electric Light Co.
Western Electric Company, Inc.
Western Felt Works
Western Glucose Company
Western Intramural Railroad
Western Metals Co.
Western Packing and Prov Company
Western Refrigerating Company
Western Shade Cloth Co.
Westinghouse Power Plant
Westinghouse, Church, Kerr & Co.
Weyman-Bruton Company
WGN Radio Station
White Bear Laundry
White-Stokes Company
Whiting Stoker Co.
Wicker Park Elementary School
Wieboldt Stores
Wieland Dairy Company
William A. Pope Company
William Smith Bakery
William Wrigley Jr. Co.
Wilson & Co. Inc.
Wilson Athletic Goods Manufacturing Co.
Wilson Company
Wilson Laby Div. Wilson Pharmeceutical & Chemical Corp.
Wilson Metal Products
Windermere Hotel
Winnebago Furniture Manufacturing Co.
Winslow Brothers Company
Wisconsin Steel Corp.
Wisconsin Steel/International Harvester
Witco Chemical Company
Wittick Golf Range
Wm Adams Engineers, Inc.
Wmaq Broadcasting Station, Studio C
Woodmansee-Davidson
Woodson North
Woodson South
Worlds Columbian Exposition
Wrighley Jr. Co.
Wrightwood Investments
Wurster & Sanger
Yale Elementary School
Yeardley Engr Co
Yellow Cab Manufacturing Co.
YMCA
YMCA Hotel
Yonk Manufacturing Company
You and Manufacturing Co.
Young & Farrell Diamond Stone Sawing Co.
Young Spring & Wire
Youngstown Sheet and Tube Co.
Zenith Radio Corporation

Chicago Heights
Alco Products, Incorporated
Alco Spring Industry
American Brake Shoe & Foundry Co.
American Manganese Steel Division
Amsco Div. Asbestos Corporation
Armster Company
Benjamin Harris & Company
Bisbee Linseed
Calumet Steel Company
Central Locomotive & Car Works
Columbia Tool Steel Company
Diamond Wire and Cable Co.
Dravo Corporation
Flintkote Company
Ford Motor Co - Stamping Plant Boiler House
General Electric
Genstar Corporation
Hilltop Apartments
Hotpoint Company
Illinois Chemical Co.
Illinois Shade Cloth Co.
Inland Steel Company
Keystone Steel & Wire Co.
Midwest Forging
Owens-Illinois
Plant #4
St. James Hospital
Stauffer Chemical Company
Victor Chemical Company
Weber Castello Co

Chicago Ridge
Crowley Sheppard Company
Foreman Manufacturing Company
North American Can Corp.
North American Car Corporation

Chillicothe
Chillicothe High School

Christopher
Christopher Coal Mining Co.
Old Ben Coal Corporation

Cicero
Alkydol Laboratories
American Airlines
Amphenol
Atlas Forgings
Bunker-Ramo Corp., Indus Division
Burlington Northern & Santa Fe Railroad
Chicago Extruded Metal Company
Coonley Manufacturing Co.
Danley Machine Specialties, Inc.
Danly Machine Corporation
Electrocast Steel Foundry
General Electric
Hotpoint Plant- General Electric
Hotpoint, Inc.
Incinerator Inc.
J. Sterling Morton High School & Junior College
J.S. Morton East High School
Kippers Company
Koppers Company
Lenc Smith Company
National Castings Co
National Malleable Castings Co.
Roth Rubber Company
Sterling Morton High School
Sunbeam Corporation
Taylor Forge & Pipe Works
Western Electric

Cincinnati
Kahn's

Circle Campus
University Of Chicago

Clearing
Arkell Safety Bag Company
Chicago & Western Indiana Railroad Co. & The Belt Railway Co. Of Chicago
General Printing Ink Corporation
Metal Wood Corporation
National Aluminate Corporation
Us Steel
Visking Corporation
Witco Corporation

Clinton
Clinton Gas Company
Clinton Gas Electric Company
Clinton Nuclear Power Plant
Illinois Central Railroad Company
Illinois Power, Clinton Power Station
Revere Copper & Glass Co.

Cloquet
Northwest Paper Co.

Coal City
Collins Generating Station

Coba
United Electric Coal Co.

Cobden
V. Beale

Coffeen
Amergen Energy Company, Llc
Central Illinois Public Service Company
Coffeen Power Station
Consolidated Coal Co., Inc.
Keene Corp - Central Ill. Power Station

Coffeyville
Oil Refinery

Colfax
Octavia High School

Collinsville
Collinsville Electric Company
Collinsville Housing Project
Glidden Company
Lumaghi Coal Company
Schuck Apartments
Southern Illinois Light & Power Co.
St. Louis Smelting & Refining Co.

Cook County
Detention Hospital, Cook County
Honeywell Plant

Cordova
3M Corporation
Commonwealth Edison Company
Cordova Powerhouse
Nitrin Chemical Corporation
Nitrin Gas Corp.
Nitrin Inc.
Quad Cities Nuclear Power Station
Sargent and Lundy

Covington
Allrew Chemical

Cragin
Northwestern Malt & Grain Co.

Crestwood
Seneca Petroleum

Cromby Station
Philadelphia Electric Illinois Power Co.

Crystal Lake
Evangelical Lutheran Church
Northwest Builders Association, Moose Lodge Hall
Pure Oil Co.

Cuba
United Electric Coal Co.

Dahinda
Prairie Pipe Line Company
Sinclair Refining Co., Pipeline Division

Dalton
Thronridge High School

Dam Site Station
Arundel Corp. For C.I. & V.

Danville
Allied Chemical
Allis Chalmers
Anderson Electric
Cairo and St. Louis Railway
Carson Payson Company
Central Foundry Division
Chem Oil Corp.
Chicago and Eastern Illinois Railroad Company
Crows Insulation Company
Danville and Eastern Illinois Railway Co.
Danville Powerhouse
Danville Street Railway & Light Co.
Danville Urbana & Champaign Railway Co.
Danville Water Company
Douglas School
Fairview Collieries
General Electric Company
General Motors Corp - Danville Plant
Greiser & Son
Haggar Zinc
Hahne & Co.
Hegeler Brothers
Hegeler Zinc Company
Hyster Company
Illinois Power Company
Illinois-Iowa Power Co. (A/K/A Illinois Power)
Inland Supply Company
Interstate Water Company
L L Hawhee Co
Lakeview Hospital
Lauhoff Grain Co.
M.M. Wright and Company
National Soldiers Home
Powerhouse
St. Elizabeth's Hospital
Tee Pak Inc.
United States Veterans Hospital
Valmont Electric
Veterans Admin Hospital

De Peu
Illinois Power Company
Mineral Point Zinc Company
New Jersey Zinc Company

Decatur
A.E. Staley Manufacturing Co.
Allis Chalmers
American Hominy Company
Archer Daniels Midland Company
Armstrong Cork Company
Ashland Chemical Company Foundry
Ashley Daniel Powerhouse
Borg-Warner
Bridgestone Firestone
Caterpillar Tractor Company
Crop Dusting Company
Decatur Brewing Company
Decatur Gas and Electric Company
Decatur Ice Company
Decatur Milling
Decatur Railway and Light Co.
Decatur Steam Heat and Power Co.
Decatur Traction and Electric Co.
E.H. Krall Company
Field & Shorb Co.
Firestone Tire & Rubber Company
G.S. Lyons & Sons Lumber & Manufacturing Co.
General Electric Company
Grigoleit Company
H. Mueller Manufacturing Company
Houdaille-Hershey Corporation
Huss & Schlieper
Illinois Power Company
Illinois Traction Company
Leader Iron Works
Lumberman's Mutual Casualty Co.
Mueller Company
National Petro Chemicals Co.
Newport Mining Company
Parks Warehouse
Pratt Cereal Mill Company
Schudel Brothers Laundry & Cleaning Co.
Space Mark, Incorporated
Spencer Kellogg & Sons
Stanley Carter Corp.
Swindell-Dressler Co.
US Engineers Corporation
Victory Ordnance Plant
Wabash Railway Company
Wagner Castings Co.
Wellington Starch Company
Woare Builders Supply Co

Deerfield
North Shore Gas Company
Travenol Laboratories

Dekalb
Algus Packaging Incorporated
American Steel & Wire Company
California Packing Corporation
De Kalb Electric Company
Dekalb Hospital
Dekalb Sycamore & Electric Co.
Elwood Wire and Nail Company
Gable Hall
General Electric
Greenacre Cleaners
Jacob Haish and Company
Northern Illinois University
Rudolph Wurlitzer Company
Wurlitzer Company

Des Plaines
A. Benson Greenhouse
Andrew Benson Inc.
Armstrong Contracting & Supply Corp.
Benjamin Electric Manufacturing Co.
Cambridge House Association
Celotex Corporation
Celotex Research Center
FAA Office
G & E Greenhouse
Holy Family Hospital
Littlefuse, Incorporated
Maine West High School
Maryville Academy
Precision Instrument Manufacturing Co.
Premier Rose Gardens
Procon Incorporated
St. Mary's Training School
Universal Air Products Company
Universal Oil Products
Universal Oil Products Co.
US Gypsum Research Center
Wanzenberg W Company

Dickinson
Marquette Cement Manufacturing Co.

Divine
Dresden Nuclear Power Station

Dixon
Anglo Swiss Condensed Milk Co.
Commonwealth Edison Company
Demolition Pit Green River Ord Plant
Dixon Correctional Center
Dixon Power and Lighting Company
Dixon State School
Illinois Northern Utilities Company
Medusa Portland Cement Company
Public Service Company Of Northern Illinois
Raynor Manufacturing Co.
Reynolds Wire Company
Sandusky Portland Cement Company
Sargent & Lundy

Dolton
Chicago & Eastern Illinois Railroad Co.
Hales & Hunter
Kaiser Aluminum
Rexnord
Tetco Metal Products Co.

Downers Grove
George Williams College
Rex Chainbelt Inc.

Downey
U.S. Veterans Administration

Dresden
Commonwealth Edison Company
Dresden Powerhouse

Drummond
Fluor Engineers & Contractors
Mobil Oil Corporation

Dundee
Dundee Rapid Transit Company

Dunning
Cook County Institutions

Dupo
Missouri Pacfic Railroad Company

Duquoin
Freeman United Coal
Peabody Coal Company
Phelps Dodge Corp. Plant
Truax-Traer Coal Company
United Electric Coal Company

Dwight
Dwight Plumbing & Heating
Village Of Dwight - Sewage Treatment Plant

East Akron
Shot Shell Facility - Firing Range

East Alton
Alton Dry Cleaning
Alton Memorial Hospital
Alton Powerhouse
Equitable Power
Federal Steel
Illinois Power Company
Olin Corporation
Olin Mathieson Chemical Corporation
Standard Oil Refinery
Western Cartridge Co.
Wood River Power Plant

East Chicago
American Oil Company
American Steel
Blaw Knox
Cities Service Oil Company
Cities Service Oil Company
E.I. Du Pont De Nemours
Gatx Terminals Corporation
General American Transportation Corp.
Graver Construction Co.
Harbison-Walker Refractories Co.
Imperial Electric Co.
Inland Steel Co.
Linde Air Products Co. (Union Carbide & Carbon Corp.)
Ltv Steel Corp.
Mobil Oil Co.
Sinclair Oil Refinery - Powerhouse
Socony Mobil Oil Company
Standard Forging
U.S. Gypsum Corporation
U.S. Reduction
Union Carbide Corp. Linde
Vidimosm Inc.
Western Pipe & Supply Co.
Youngstown Sheet & Tube Co.

East Dubuque
Apple River Chemical Company

East Fort Madison
Stanolind Pipe Line Company

East Hardin
Nutwood Drainage & Levee District

East Moline
A.P. Green Services Division
American Machine and Metals, Inc.
Ametek, Incorporated
Chicago Rock Island & Pacific Railway Co.
Colt Industries Fairbanks
Deere and Company
East Moline Correctional Center
East Moline State Hospital
F.W. Means & Company
International Harvester Company
J. Deere Harvester
J. Deere Mall Iron Works
John Deere Company
John Deere Foundry
John Deere Harvester Works
John Deere Malleable Iron Works
Johnson Sheet Metal Works
S&W Manufacturing Company
Union Malleable Iron Company
United Township High School

East Peoria
Cat, Incorporated
Caterpillar Tractor Co.
Central Illinois Light Co.
East Peoria Heating Plant
General Insulation & Roofing Co.
Silver St Team Track
Wallace Station

East St. Louis
Alcoa Company
All Steel Inc.
Allied Chemical Corporation
Aluminum Company Of America
Aluminum Ore Company
American Manufacturing Company
American Steel
American Zinc Co. Of Illinois
Anderson Tire Company
Armour & Company
Art Biebel
C & D Design Engineering Co.
Cahokia Power Station
Central Catholic High School
Cerro Copper & Brass Company
Certainteed
Charles Pfizer & Company
City Of East Saint Louis
Creosote Forest Products Co.
Division Of Cerro De Pasco Corporation
E J Maag Shop
Eagle Industrial Company
East Saint Louis Housing Authority
East Saint Louis Press
East St. Louis & Suburban Railway
Elementis Pigments, Inc.
General Chemical Company
George F. Mepham Corporation
Glass House
Granby Mining and Smelting Company
Hill Thomas Company
Hunter Packing Company
Intercoastal Paint
Kohler Brothers
Lewin-Mathes Company
Lincoln Walker Painting
Mcmahon Transfer & Storage
Mecca Insulators
Midwest Rubber Reclaiming Co.
Missouri Pacific Railway, Dupo Shops
Mobil Oil Corporation
Monsanto Chemical
Morris and Company
Nelson, Morris and Company
Obear Nester Glass Company
P. Flannery & Sons, Incorporated
Pfizer Chemical
Pittsburg Reduction Company
Pittsburgh, Cincinnati, Chicago & St. Louis Railroad Co.
Prestite Company
Publicker Commercial Alcohol Company
Republic Iron and Steel Company
Sea Wall
Shell Oil Company
Sinclair Oil Refinery
Skolic Packaging Co.
Socony-Vacuum Oil Company
St Louis Southwestern Railroad
St. Clair County Gas & Electric Co.
Swift & Company
Union Electric - Cahokia Plant
Union Electric Light & Power Co.
Walworth Co.
Wiggins Ferry Company Roundhouse

Edgemont
Illinois Bell

Edgewood
Gulf Oil Corporation

Edwards Station
Cilco

Edwardsville
Bell Telephone
Edwardsville High School
Hamlin Casting Corporation
Madison County Courthouse
Southern Illinois University
Wagner Electric

El Paso
Behlen Manufacturing Company

Elburn
Supreme Packing Company

Elgin
Burr Burr, Elgin Mhdd
Chicago Rawhide Manufacturing Co.
Dundee Rapid Transit Company
Elgin Corrugated Box Company
Elgin National Watch Company
Elgin Railroad Station
Elgin West High School
Illinois Northern Hospital For The Insane
Inland Supply Company
Kerber Packing Company
Majestic Road & Television Corporation
Marison Company
Northern Hospital For Insane
Read Building
Sherman Hospital
Western United Gas Service Electric

Elk Grove Village
Binzel Industries
Century Chicago
Chicago Magnet Wire Co.
Elk Grove Village Swimming Pool Complex
Georgia Pacific Corporation
Goder Joseph Incinerators
Lively Junior High School Swimming Pool

Elkhart
New York Central Railroad

Ellis
Commonwealth Edison Co. - Kincaid Station

Elmhurst
Black-Top Roads Company
Dramm Greenhouse
Economy Plumbing & Heat
Elmhurst Memorial Hospital
Memorial Hospital Of Dupage County
Midwest Pipe Cov & Mfg.
Peoples Coal

Elwood
Army Munitions Plt - Area Nbr 1
Elwood Ordnance Plant
Fluor Corp.
Stepan Chemical Company
Synthetic Natural Gas Plant
U. S. Rubber Co.

Englewood
American Can Company
Badenoch Brothers
Englewood Baptist Community House
Englewood Masonic Temple
Lake Shore & Michigan Southern Railway Co.

Evanston
A.C. Nielsen Company
Bacon Building - Evanston Town
Bon Air Country Club
Central Heating Plant
Central Utility Plant
Clayton Mark & Company
Delta Gamma Sorority
Evanston Central Utilities Plant
Evanston Electric Illuminating Co.
Evanston Heating Company
Evanston High School, Library Addition
Evanston Hospital
Evanston Township High School
Evanston Water Works
Evanston YMCA
First Congregational Church
First Methodist Episcopal Church
First Presbyterian Church
Illinois Brick Company
Kendall College
King Lab School
Korhumel Steel
Lincolnwood School
Michael Building - Evanston To
National Biscuit Company
Nelson Laundry & Dry Cleaning System, Inc.
North Shore Electric Company
Northwestern Memorial Hospital
Northwestern University
Pick-Georgian
Shure Brothers Inc.
St. Francis Hospital
Washington National Life Insurance
Westminster Place Of The Presbyterian Home
Yaryan Heat and Lighting Co.

Evansville
Crows Insulation Company

Evergreen Park
Evergreen High School
Little Company Of Mary Hospital

Fairbanks
Breed Powerhouse
Indiana and Michigan Power

Fairfield
Municipal Plant

Fairmont City
American Zinc Co. Of Illinois

Fairview Heights
Pontiac School
Turner Electric Corporation

Faithorn
Chicago Southern Railway Co.

Farmington
Maplewood Coal Company

Fayette
Gas Machinery Co.

Federal
Alton Box Board & Paper Co.
Federal Lead Company
Illinois Power Co.
Laclede Steel Company
Wood River Power Station

Fiatt
Truax Traer

Ficklin
J. F. Pritchard & Company
Lummus Company
National Petro Chemical Co.

Flat
Truax Traer

Flicklin
National Petrochemical Corp.

Flora
City Light Plant
Ebner Ice & Cold Storage Co.
Valley Steel

Flossmoor
Upper Grade School

Forest Park
Abel Howe Company
Burdett

Forest View
Witco Chemical Company

Forrest
Forrest Milk Products Co.

Fort Sheridan
Us Army Post

Fort Wayne
New York Central Railroad
Pennsylvania Central Railroad

Frankfort
N.J. Scott Electric
Mobil Chemical Company

Franklin Park
All Air Transport Inc.
Allied Die Casting & Manufacturing Co., Inc.
Black Top Roads
Central Grocers
Curtiss Candy Co.
Custom Gasket Co. Inc.
Greco Industries
Hellstrom Corp.
Joslyn Manufacturing & Supply Co.
Lewis Funeral Home
Nestle Foods Company
Northern Pacific Railroad Roundhouse
Standard Brands, Inc., Curtiss Candy Division
Thompson Wire Company
United Refining and Smelt

Frederick
Crane Creek Drainage & Levee District

Freeburg
Illinois Power Company
Peabody Coal Co.
Valentines Restaurant & Bar

Freeport
Arcade Manufacturing Div. Of Rockwell Manufacturing Co.
Belvidere Senior High School
Burgess Battery Company
Burgess, Incorporated
Crandall Dairy Supplies
Freeport Gas and Electric Company
Freeport Gas Light and Coke Co.
Freeport Malleable Iron Company
Freeport Railway and Light Company
Freeport Railway, Light & Power Co.
Fullerton Lumber Company
Hoefer Manufacturing
Kelly-Springfield Tire Co.
Rockwell Manufacturing Company
Structo Manufacturing Company

Freesburg
Peabody Coal Co.

Galena
Illinois Bell Telephone Co.

Galesburg
Adm
Alton Brick Company
Arbuckle, Ryan & Co., Inc.
Archer Daniels Midland Co.
Burlington Northern Railroad
Butler Manufacturing Co.
Caterpillar
Christy Coal
Gale Products Division, Outboard Marine, Inc.
Galesburg Light and Power Co.
Galesburg Malleable Co.
Galesburg Paving Brick Company
Galesburg Railway and Light Co.
Galesburg Soy Products Company
Gates Rubber Company
Illinois Power Company
Knox College
Magic Chef Admiral Division
May Co.
Midwest Manufacturing Company
Purington Paving Brick Company

Garden Prairie
United Milk Products

Gary
Carnegie-Illinois Steel Corp.
Dolese and Shepard Company

Geneseo
Gas Pipe Line Co. Of America
Natural Gas Pipeline Co. Of America

Geneva
Burgess Norton Manufacturing
Charles Pope Glucose Co.
Community High School
Geneva Modern Kitchens Inc.
Pope Glucose Company
Structural Clay Products

Genoa
Genoa Manufacturing
Genoa Powerhouse

Georgetown
Chicago Molded Products Co.
Republic Plastics Corp.

Gibson City
Central Soya

Gilman
Incobrasa Industries
Incobrosa Farms

Girard
Adgptv Water Plant
International Vermiculite
Thermic Refractories

Glen Ellyn
Glenbard High School
Glendale Heights Village Sewage Treatment Plant
Holiday Inn Of America
Masonic Temple
Nu-Way Laundry & Cleaners
Village Of Glen Ellyn - Wastewater Treatment Plant

Glenarm
Panhandle Eastern Pipeline Co

Glencoe
Glencoe High School
Glencoe Union Presbyterian Church
Lake Shore Country Club
North Shore Congregation Israel Temple & School
S.J. Hammerman Residence

Glenview
Chicago Csc
Claude L. Lyon Elementary School
Cline Plumbing
E. B. Kaiser Company
Ebko Piping
Glenbrook South High School
Lyon Elementary School
National Dairy Products Corp.
Northshore Country Club
Plymouth Courts Apartments
Scott Forsman & Co.
Southern Illinois University
W. J. Donahoe
Westbrook School

Godfrey
Owens-Illinois Machine Mfg. Co.
Township Of Godfrey - Sewage Treatment Plant

Good Hope
Community School

Gooselake
Illinois Clay Products Co.

Grand Tower
Amergen Energy Company, Llc
Central Illinois Public Service Company
Grand Tower Powerhouse
Middle West Utilities Company

Granite City
A. A. Smith Manufacturing
A.O. Smith
Air Prod. Co.
Air Products & Chemicals
American Steel Foundries, Inc.
Amsted Industries Incorporated
Archer Daniels Midland
Beazer Material
Celotex Corporation
Commonwealth Steel Company
Corps. Of Engineers
Eagle Industrial Company
General Steel Industries
Granite City Army Depot
Granite City Manufacturing Company
Granite City School
Granite City Steel Co.
Hoyt Metal Company
Illinois Granite City Steel
International Combustion Tar & Chemical Co.
Jennison Wright Corporation
Madison County Light & Power Co.
Metro East Sanitary District
Midland Coke and Iron Corporation
Miles Labratories, Inc.
Monsanto Chemical Co.
National Enameling & Stamping Co.
National Steel Corporation
Nescafe Plant
Nesco Steel Barrel Company
Nestle Foods Company
Nestles Co Inc.
Niederinghaus Methodist Church
Reilly Tar
S M Wilson
Saint Elizabeth's Hospital
Saint Margaret Mary's Church
Senior High School
St. Elizabeth's Hospital
Steel Company
Temtor Corn & Fruit Products Co.
Union Starch & Refining Co.
United Lead Company
W T Grant
Western Fire Brick

Grayville
Lubrizol Corp.

Great Lakes
Yingling Oil & Mining
Camp Boone
Camp Decatur
Camp Dewey
Camp Farragut
Camp Lawrence
Camp Perry
Camp Ross
Great Lakes Hospital
Great Lakes Naval Station
Great Lakes Naval Station Supply Center
Great Lakes Naval Training Station
Gunners Mates Service School
Navy Regional Finance Center
U.S. Naval Hospital
V. A. Hospital

Greene County
Fairbanks Valley Farm

Greenfield
Nell Chevrolet

Greenville
Greenville High School

Greys Lake
Grayslake Geletin Co.

Grundy County
American Metal Climax
Commonwealth Edison Co., Collins Plant

Gurnee
Kalva Corporation
Roquette America Incorporated
West Asphalt

Hammond
Natural Gas Pipeline Co. Of America
Stauffer Chemical Company

Hampshire
Essex International

Harco
Peabody Coal Company

Harford
Foster Wheeler Company

Harlem
Public School, District #122

Harrisburg
A L Bowen Children's Center
Central Illinois Public Service Company

Harristown
Illinois Sanitary District (Decatur)

Hartford
Amoco Oil Refinery
Anlin Company
Chemetco
Clark Oil Company
Clark Oil Refinery
Insulation Services Company
International Shoe Co.
National Marine Service
Shell International Shoe Co. Tannery
Sinclair Oil Refinery
Wood River Oil & Refinery Company

Haruey
Maremont Corporation

Harvard
Admiral Corporation

Harvey
Allis Chalmers Manufacturing Co.
American Stove Company
Austin Manufacturing Company
Bellaire Stamp Company
Buda Company
Chistin Manufacturing Company
G.M. Clark and Company Division
Harris-Hub Bed & Spring Company
Hi-Hard Rolls
Ingalls Memorial Hospital
Ingalls-Shepard Forging Company
Maremont Corporation
Maremont Muffler
No Shore Electric Company
Sinclair Refining Company
South Suburban College, Business Campus
Whiting Corporation
Wyman-Gordon Company

Havana
Atwood Vacuum Machine Company
Crescent Forge & Shovel Company
Dana Corporation
Dynegy Power Corporation
Harvest Brands
Havana Powerhouse
Illinois Power
Illinois Power Company
Illinova Power Marketing, Inc.
Lacey Drainage & Levee District
Metanzes Drainage & Levee District
National Standard

Hawthorne
Alexander Barkes Sons
Chicago By-Products Coke Co.
Western Electric Company

Hegewisch
Calumet Works
General Chemical Company
Pressed Steel Car Co.
Western Steel Car & Foundry Co.

Hennepin
Hennepin Power Station
Jones & Laughlin Steel Corp.

Henry
B.F. Goodrich Chemical Company
Blaw-Knox Company
Chemical Plants Div.
Goodrich Chemical Company

Herrin
Federal Wire Mill Corporation
Freeman United Coal Mining Co.
Herrin High School
Maytag
Norge Company
Pond Creek Coal Company
Robert Dick Coal Company

Herscher
National Gas Storage Company Of Illinois
Natural Gas Pipeline Company Of America

Heyworth
Texaco Cities Services Pipe Line Co.
Texas Empire Pipe Line Company

Highland
Highland Illinois Power Plant
Wicks Organ Factory

Highland Park
Deerfield Shields Township High School
Elm Place School
Gray Electric Company
Highland Park High School
Highland Park Hospital
Moran Plumbing & Heating
North Shore Electric Company

Highwood
Chicago and Milwaukee Electric Railway Company

Hillsboro
American Zinc Company Of Illinois
Commercial & Residential Construction
Hillsboro Electric Light and Power Company
Hillsboro Glass
Hillsboro High School
Southern Illinois Light & Power Co.
Eagle Picher

Hillside
Allied Asphalt Paving
Proviso West High School

Hillview
Hartwell Drainage & Levee District

Hindsdale
King Bruwaert House

Hines
Hines Veterans Hospital
Loyola University Medical Center

Hinsdale
Hinsdale Sanitarium & Hospital
International Harvester Co.
Theodore Thornton Residence
Swift & Company

Hodgkins
Municipal Paving Company

Hoopeston
Allis Chalmers Manufacturing Co.
Hoopeston Electric Light & Heating Co.
Hoopeston Foods, Inc.
Illinois Canning Co.
Joan Of Arc Company
John Deere Vermilion Works
Pillsbury Company

Hudsonville
Central Illinois Public Service Co.
Hudsonville Powerhouse

Huntley
Bordens Condensed Milk Co.
Town Of Huntley - Sewage Treatment Plant
Union Special Machine Co.

Hushville
Bartlow Brothers, Incorporated

Hutsonville
Central Illinois Public Service Co.
Hutsonville Powerhouse

Hyde Park
Hyde Park Community Hospital

Illiopolis
Borden Chemical Company
Munition Plant

Ipava
C.F. Foote

Irondale
South Chicago Furnace Company
Wisconsin Steel Company

Island Lake
Village Of Island Lake - Sewage Treatment Plant

Itasca
Pump Equipment & Engineering Co.

Jacksonville
Borden Chemical
Carnation
Illinois State School
Illinois Women's College
Isvi Gym & Pool Isvi
Jacksonville Powerhouse
Jacksonville Railway & Light Co.
Jacksonville Supply Company
Jacksonville Woolen Mills
Kraft Food
Macmurray College
Mobil Chemical
New Kordite Bldg.
Tom Crabtree Plumbing & Heating
W.S. Hook

Jerseyville
Nutwood Drainage & Levee District

Johnson City
Johnson City Coal Company
Bell & Zoller Coal Company

Johnsonville
Trunkline Gas Company

Johnston City
Bell & Zoller Coal Company
Sangamo Electric
Ziegler Coal Co.

Joliet
Consolidated Steel & Wire Company
Public Service Co. Of Northern Illinois
Amax Aluminum
American Can Company
American Cyanamid Company
American Gunite
American Laundry Institute
American S. and W. Company
American Steel & Wire Co.
Amoco Chemicals Corp.
Amoco Oil Refinery
Arcole Midwest Corporation
Ashley Wire Company
Blockson Chemical Company
Brand Insulation
Calumet Chemical Company
Caterpillar Tractor Co.
Clark and Wilson Wire and Spg. Co.
Commonwealth Edison Co.
Commonwealth Edison Power Plant
Consolidated D. & W. Company
Cowles Chemical Company
Diamond Stone Sawing Company
Dow Chemical Co.
E. Porter Brewing Company
Economy Light and Power Company
Elgin, Joliet and Eastman Railway Co.
GAF (Ruberoid)
Gerlach-Barklow Co.
H. Koppers, Engineering Division
Humphry & Sons Company
Illinois State Penitentiary
Illinois Steel Company
Intercontinental Alloy Corporation
Ivex Corporation
Jesse W. Starr For City Of Joliet Water Works
Joliet Army Ammunition Plant
Joliet Arsenal
Joliet Junior High School
Joliet Power Plant
Joliet Public Schools
Joliet Shipyard
Joliet Township High School
Joliet Works
Keck Electric Corp
Lockport Manufacturing Co.
Matt Berscheid, C.C.
Midwest Generation
Mobil Oil Corporation
Mobil Oil Refinery
Mw Kellogg Co.
Northern Petro Chemicals
Northern Petrochemical Company
Olin Mathieson Chemical Corp
Peoples Gas Light & Coke Company
Pfeiffer Fire Brick
Phoenix Horseshoe Company
Phoenix Manufacturing Company
Pioneer Brewing Company
Prairie State Paper Mills, Inc.
Public Service Company Of Northern Illinois
Rexene Polymers Division Of Dart Industries
Rockdale Works
Ruberoid
Scott Street Works
St. Francis Infirmary
Standard Paint Co.
Stateville Prison
Superior Chemical Company
Swindell Dressler Co.
Texaco
U. S. Army Ammo Plant
United States Steel Corporation
US Rubber & Ammunition
US Steel
Water Works
William Heggie

Joppa
Electric Energy Corporation
Joppa Powerhouse
Missouri Portland Cement Co.

Kankaha
E.I. Du Pont De Nemours Co.
General Mills
Kankaha Water Co.
Phillips Pipe Line

Kankakee
A T & T Co.
All State Mvg. & Stge.
Armour and Company
Armstrong Cork Company
Azzco Builders Supply
Belson Scrap & Steel, Incorporated
Bunge Edible Oil Corporation
Cognis Corporation
E.I. Du Pont De Nemours & Co.
E-Z Way Store Co.
Florence Stove Company
G.D. Roper Company
Gaines Foods, Incorporated
Gainesburger Plant
Gallagher Asphalt Company
General Foods Corporation
General Mills, Inc.
Illinois Eastern Hospital
Kankakee Electric Steel
Kankakee Powerhouse
Kankakee State Hospital
Kankakee Works
Le Sage
Lincoln Fields Enterprises
Olivet Nazarene College
Paramount Textile Machinery Co.
Permaglas Division
Samuel H. Sahpiro Developmental
Short Milling
Space Center

Keithsburg
Tri County Light and Power Company

Kensington
American Malting Company
Sherwin-Williams Company

Kernan
Prairie Pipe Line Company
Sinclair Refining Company

Kewanee
American Standard Industrial Division
Bennison Building
Consolidated Light and Power Company
Kewanee Light and Power Company
Kewanee Public Service Company
Kewanee Sewage District Plant
Mechanical Insulation Co.
Walworth Company
Western Tube Company

Kincaid
Commonwealth Edison Company
Dominion Energy, Incorporated
Kincaid Powerhouse
Middle West Utilities Company

La Grange
Community Memorial General Hospital
Electro-Motive Division General Motors Corporation
General Motors-Electromotive

La Salle
Carus Chemical Company, Incorporated
Matthiessen & Hegeler Zinc Co

Lacon
Lacon Woolen Mills

Lagrande Park
Board Of Education

Lagrange
Cossitt Avenue Elementary School
Ogden Avenue School
Z.A. Keller
Electromotive-General Motors

Laharpe
Laharpe High School

Lake Bluff
V.R. Wesson
Westinghouse Electric Company

Lake County
Lake County Research Facility

Lake Forest
Ferry Hall School
Lake Forest Academy
Lake Forest College
Fort Sheridan

Lake Orion
Artco, Inc.

Lake Zurich
Dycast, Incorporated

Lamont
Globe Oil & Refining Company
Pure Oil Co
Tri-Central Marine

Landers
Wabash Railway Company

Lansing
Land O'Frost Building

Laporte
New York Central Railroad

Lasalle
Carl Prussing Cement Works
Carus Chemical Company, Inc.
Chicago Portland Cement Company
German American Portland Cement Co.
Illinois Cement Company
Lasalle Cement
Marquette Cement Manufacturing Co.
Matthiessen and Hegeler Zinc Co.
Northern Illinois Light & Traction Co.
Utica Cement Company
Westclox Div. Of Gen. Time Corp.
Western Clock Company

Laura
Stanolind Pipe Line Co.

Lawrence
Texaco Refinery

Lawrenceville
Bechtel Corporation
Indian Refining Company
Lawrenceville Works
Nitco Chemical Company
Texaco Incorporated
Texaco Oil Refinery
Witco Chemical Company

Lawreneburg
Seagrams

Lemont
Argonne National Laboratories
Becco Inc.
Chevron / Pure Oil / Union Oil / Unocal
Collier Carbon & Chemical
Globe Oil & Refining Co
Jt Thorpe
Lemont Manufacturing Company
National Cooperative Refinery Association
Pure Oil Co.
Seneca Petroleum
Texaco Inc., Texas Company Refinery
Tri Central Marine Terminal, Inc.
Union Oil Co.
Unocal
Western Asbestos Co.

Libertyville
Allied Mills
Anchor Coupling Company
Berggren-Traynor
F.E. Mcfarland
Mcfarland Greenhouse
Morton Manufacturing Co.
International Harvester

Lincoln
Central Illinois Electric & Gas Co.
Farm Colony Boiler Plant
Grain Elevator
Illinois Public Utility Company
Lincoln China Factory
Lincoln Development Center
Lincoln Glass
Lincoln Memorial Hospital
Lincoln State School
Lincoln Water and Light Company
Logan Correctional Center
Lynn & Fink
Odd Fellows Orphans Home
Pittsburgh Plate Glass
PPG Industries

Lincoln Park
City Water Department

Lincolnshire
Acco - Dryer & Exhaust Duct

Lincolnwood
Bell and Howell Company
General Mills

Lions
R & G Service

Lisle
Adler Plumbing
St. Procopius College

Litchfield
American Radiator & Standard Sanitary Co.
Automotive Controls Corporation
D.L. Wing Company, Planet Mills
Echlin Manufacturing Company
Litchfield Milling Company
Weatherproof Company

Liverpool
Duck Creek Station

Lockport
H. S. Mccray
Lockport Powerhouse
Material Service Division
Public Service Co. Of Northern Illinois
Texaco Inc.

Lomax
Lomax Canning Company

Lombard
Pius X School
Sid Harvey Central Supply

Loves Park
Barber-Coleman
Eklund Metal Treating
Progressive Steel Treating
Roc-Mil Inc.

Lovington
Lovington Coal Mining Co.

Lyons
B D Farnam
Cleveland, Cincinnati, Chicago & St. Louis Railway
F D Farnam Co.
Standard Heat Treating Co.
Triple B Corp.

Macomb
American Thomas Prod Company
Bennett-Hursh Hall
Corbin Hall, Western Illinois
Federal Mogul Corporation/Bower
Hursh Hall - Bennett
King Sealy Thermos Company
Lincoln Hall
Line Material, Inc.
Macomb Sewer Pipe Company
Mcgraw Edison Power System
Tanner Hall
University Union
Western Illinois University

Macore
Western Ill University

Madison
ACF Industries
American Car and Foundry Company
American Steel and Wire Company
Barber Asphalt Paving Company
Cerro Copper
Clark Oil
Commercial & Residential Construction
Commonwealth Steel
Conalco
Consolidated Aluminum Corp.
Dow Chemical Company
Dow Metal Products Company
Fox Industries
Helubacher Forge and Rolling Mills Corp.
Johns Manville
Madison Division
Moss Tie
National Container Corporation Of Illinois
Owens Corning Fiberglas Corporation
Phelps Dodge Aluminum Madison Division
Spectrulite Consortium Incorporated
T.A. Snider Preserve Company

Manteno
Manteno State Hospital
Martino Stone Quarry

Mapleton
Archer Daniels Midland Company
Baird Chemical Ind., Inc.
Caterpillar Reactor Co Plant
Caterpillar Tractor Co.
Girdler Corporation
Goldschmidt Chemical Corporation

Marengo
Arnold Engineering Company
Marengo Foundry

Marion
American Creosoting Co.
Baldwin Powerhouse
Bank Of Marion
Fisher Body
Illinois Ordnance Plant
Marion High School
Marion Powerhouse
Mcandrews Stadium
Olin Mathieson Chemical Corp. - Ordill Works
Power Plant
Sangamon Electric Plant
South Illinois Power Plant, Unit 4
Southern Illinois Power Cooperative
Southern Industrial Insul. Co.
U S Penitentiary

Marissa
Meek, Finger and Company

Marseilles
Becker Industries
Certain-Teed Production Corp.
General Roofing Company
Nabisco Brands, Inc.
National Biscuit Company
National Phosphate Corp.
Prymeland Development
W.D. Boyce

Marshall
Velsicol Chemical Corporation

Marton
Olin Mathieson Chemical Corp. - Ordill Works

Mascouth
A T & T
Bank Of Mascouth
Green Street School
Mascouth Herald
Methodist Church - Main Street

Matoon
Matoon Hospital

Matteson
K.I. Herman Chemical Corp.
Ng Manufacturing Plant

Mattoon
A & K Midwest Insulation
Central Illinois Construction Company
Central Illinois Public Service Company
Cleveland, Cincinnati, Chicago & St. Louis Railway
General Electric
Mattoon City Railway Company
New York Central System

Maywood
American Can Company
Hines Hospital
Loyola Medical Center, Mcgaw Hospital
Maywood Park Trotting Association
North Shore Electric Company
Norton Brothers
Proviso West High School

McClure
Western Alfalfa Meal Co

McCook
Alcoa (F/K/A Reynolds Metals)
Aluminum Company Of America
Armour & Company
Armour Industrial Chemical
Electromotive
General Motors-Electromotive
Inter Ocean Refining Company
Mccook Metals
Motor Oil Refining Co.
Nicor
Reynolds Aluminum Company
Reynolds Metals Co.
Standard Lime & Cement
Universal Oil Products Company
Waldron Paint Line
Witco Chemical

McDonough County
Mcdonough District Hospital

McHenry
Modine Manufacturing Company

Melrose
Richardson Company

Melrose Park
Aviation Engine Plant
Broderick & Bascom Inc.
Buick Motor Division, General Motors Corp.
Elcen Metal Products
International Harvester Company
J.J. Moroney
John J Moroney & Co.
Latrobe Steel and Coupler Company
Lindberg Steel Treating Equipment Co.
Lusco Inc.
Luse-Stevenson Company
Material Service
Mercer Alloy Div. Whittaker
Mississippi Valley Structural Steel Co.
Moroney John J & Co
National Casting
National Malleable Castings Company
Navistar
Premier Rose Gardens Consol Inc.
Rauland Corp.
Richardson Company
Sawyer Biscuit Company
Sportsmen Golf Inc.
Zenith Electronics Manufacturing Co.

Menard
Illinois State Penitentiary
Menard Correctional Center

Mendota
California Packing Corporation
Conoco Oil Refinery
Del Monte Corporation
Illinois Northern Utilities Co.
Mendota Light and Heat Co.

Mercer County
Bay Island Drainage & Lever Dist. #1

Meredosia
Central Illinois Public Service Company
Illinois Public Service Company
Meredosia Powerhouse
Mobil Chemical
Scott County Drainage & Levee District

Metamora
Metamora High School
Metamora Woodworking Co.

Metropolis
A & K Insulation Co.
Allied Chemical & Dye Company

Miami
Southern Manufacturing Co.

Midway Island
Midway Island

Milan
Eddy School
Jerco, Incorporated

Milledgeville
Kraft Foods, Incorporated

Millsboro
American Zinc Company Of Illinois

Millsdale
Stephan Chemical Company

Minier
Olympia High School

Minneapolis
Nordberg - Pastorel, Minneapolis Power Plant

Minonk
Minonk Dairy Products Company
Zivney Cheese, Incorporated

Minooka
Northern Illinois Gas Company

Moffitt Park
Healy Mech Ctrs

Moline
Barnard and Leas Manufacturing Co.
Benevolent Protective Order Of Elks Club
Board Of Education
City Of Moline Water Works
Clinton Corn Processing Co.
Deere & Company
Deere and Mansur Company
Frank Foundries Corporation
Iowa Electric Light & Power - Holine Generating Station
Iowa-Illinois Gas & Electric Company
John Deere Company
John Deere Industrial Equipment Works
John Deere Plow Works
John Deere Wagon Works
John Deere Wiman, Swimming Pool
Le Claire Hotel
May Company
Mccoy Heating & Cooling Company
Moline Furniture Company
Moline High School
Moline Iron Works
Moline Public Hospital
Moline Rock Island Manufacturing Co.
Mutual Wheel Company
Peoples Power Company
Quad City Die Casting Co.
Republic Iron & Steel Company, Plant
Rock Island County
Roosevelt Elementary School
Sioux City Eng. Works
Strombeck Manufacturing
Tama
Taylor Insulation Co.
Woodrow Wilson High School

Momence
Tuthill Spring Company

Monmouth
Illinois Pork Corporation
Rock Island Southern Railroad Company
Wells Pet Food Corp.

Monsanto
American Zinc Company Of Illinois
American Zinc Lead & Smelt
Christy Firebrick
Krummerich Plant
Monsanto Chemical Company
Plant B
Power Operating Company
Sterling Steel Castings Co
Village Of Monsanto - Sewage Department
W. G. Krummrich Plant
William G. Krummrich Plant

Montgomery
Armour Dial, Incorporated
Caterpillar Tractor Co
Dial Corporation
United Wall Paper Incorporated
Western Electric

Montivideo
Artigas

Morants
Illinois Power Company

Morris
Amax Aluminum
Burdett Oxygen
Coffeen Central Illinois Generating Station
Collins Generating Station
Commonwealth Edison Company
Des Plaines Chemical
Dresden Nuclear Power Plant
General Electric Company
La Roche Industries
Midwest Generation
Mobil Chemical
Mobil Oil Refinery
Morris Fibre Board Company
Morris Paper Mills
No Petro Checm Co
Norchem Inc.
Northern Illinois Gas
Northern Petrochemical Company
Reichhold Chemicals, Inc.
The Lummus Co - Northern Petr

Morrison
American Air Filter Co., Inc.
General Electric Company
Kay-Bee Company
Libby, Mcneill & Libby

Morton
Caterpillar
Libby Mcneil & Libby
Libby's Canning
Morton Light, Heat and Power

Morton Grove
Baxter Laboratories, Inc.
Bell & Gossett Co.
California Paperboard Corporation
Crane Packing Co.
Drying Systems Company
H.M. Harper Company
Indeck Power Equipment Company
North Shore Research and Off
Platz Wholesale Florists
Travenol Labs, Inc.
Victor Comptometer

Mossville
Caterpillar Tractor Co.
Midwestern Equipment

Mound City
Town Of Mound City - Sewage Treatment Facility

Mounds
Central Ice Company

Mount Carmel
Bernet, Craft & Kauffman Milling Company
Big Four Railway Company
George & Wrather Oil Company
Mount Carmel Power Plant
Mount Carmel Public Utility & Service Co.
Mt. Carmel Utilities
New Electric Company
T.A. Snider Preserve Company

Mount Carroll
Center Hill School
Shimer College

Mount Morris
Kable Printing

Mount Olive
Consolidated Coal
Slide Rule & Scale Engineering Co.

Mount Pleasant
Roosevelt Oil & Refinery

Mount Prospect
Charles Bruning Company
Kellen Greenhouse
Kellens Florists
Paul J. Krez Company
Prospect High School
Randhurst Shopping Center

Mount Vernon
Farm Bureau Company
First Bank Of Mount Vernon
Good Samaritan Hospital
Magnetic Core Equipment
Mt. Vernon Car Company Foundry
Mt. Vernon Car Manufacturing Co.
Olsen Willey
Vernois Inc.
Wagner Electrical Corporation

Mount Zion
Borg-Warner
Pittsburgh Plate Glass Company
P. P. G. Industries

Muncie
Westinghouse

Mundelein
Grossman Plumbing Company
Lincoln Grade School
St. Mary Of The Lake Seminary

Murdock
Bell & Zoller Coal Company
Moffat Coal

Murphysboro
Conalco
Penn Alum.
Phelps Dodge Alum Prod Corp
South Eastern Electric Plant
Southern Illinois Gas Company

Muscatine
Muscatine Power Plant

Muskogee
Muskogee Ice Light and Power Company

Naperville
Contracting Materials Co.
Kroehler Manufacturing Company
National Biscuit Company
North Central College
North Central Filtration Company
St. Raphael School
Standard Oil

Nashville
Washington County Lumber & Building Materials Co.
Ford Motor Company/Nashville Glass Plant

National City
National Stockyards
Swift Packing Company

National Stock Yards
Agric Chem Divn.
Swift & Co.

Naukegan
North Shore Gas Company

Nauvoo
St. Marys Academy Of Benedictine Sisters

New Athens
Mound City Brewing Company
Probst Pure Products Company

New Boston
Bay Island Drainage & Levee District #1
Muscatine-Louisa Drainage District #13

New Lennox
Dad & Lad

Newbridge
E.I. Dupont De Nemours & Company
Experimental Station

Newton
Central Illinois Public Service Co.
Newton and Associates, Liz Siding
Newton Powerhouse

Niles
E.B. Dick Company
Midwesco Perma-Pipe
Northwestern Industrial Piping
Notre Dame School For Boys
St. Andrews Home
Paul J Krez Company

Normal
Illinois State - Schroeder Hall Annex
Illinois State University
Media Services/Educational Media
Metcalf Metcalf School, Illinois State
Stevenson Hall

Norman
Firestone Tire & Rubber

Norridge
Harlem Irving Plaza Shopping Center
Norridge Lanes Bowl

Norris City
St Louis Blow Pipe & Heater

North Aurora
Castrol, Incorporated
Midwest Utility Co., Inc.
Van Straaten Chemical Company

North Chicago
Abbott Laboratories
Chicago Hardware & Foundry Co
Cranberry Cannecs, Inc.
Deep Freeze Division Of Motor Products Corp.
Fansteel Metallurgical Corporation
Gillette Chemical Company
Goodyear Tire and Rubber Company
Great Lakes Naval Base
Great Lakes Naval Training Center
North Chicago Plant
North Chicago Refiners & Smelters, Inc.
Tantalum Company
U.S. Steel
United States Naval Training Station

North Joliet
Standard Paint Company

North Lake
Beatrice Foods Company
Burny Brothers, Incorporated
Entenmanns, Incorporated
International Paper Co., Container Division
Zenith Radio Corporation

Northbrook
Commonwealth Edison
Culligan Corporation
Flinn & Dreffein Engineering Co.
Glenbrook Northhigh School
Hanson Scale Company
Henriksen - Underwriters Lab
Underwriters Laboratories Inc.

Northfield
New Trier Township High School
Stepan Chemical Company
Sunset Ridge Country Club

Oak Brook
Babson Brothers Co.
Chicago Bridge & Iron
Commerce Office Plaza
Horton Process Division Chic Br&Irn

Oak Forest
Adheron Coatings

Oak Lawn
Christ Community Hospital
E.H.S Christ Hospital & Medical Center

Oak Park
Bon Villa Apartments
Chicago Suburban Light and Power Company
Marshall Field & Co/Oak Park
Northwestern Gas Light and Coke Company
Oak Park Construction Company
Oak Park Hospital
Oak Park Yaryan Company
Oak Park YMCA
Public Service Co. Of Northern Illinois
River Forest High School
West Suburban Hospital

Oakton
General Motors

Oakwood
Illinois Power Co.
Oakwood Powerhouse
Vermillion Powerhouse

O'Fallon
Eureka Steel Range Company
Independent Engineering

Oglesby
Chicago Portland Cement Company
Lehigh Portland Cement Company
Marquette Cement Mfg. Co.

Ohaki
Phillips Pipeline

Olmsted
Star Enterprises Inc.

Olney
General Oil Field Supply Co.
International Shoe Co.

Ordill
C & I - Old Powder Plant
Old Powder Plant
Poter Works

Oregon
Pacific Coast Condensed Milk Co.

Ottawa
American Hoechst Corp.
Arbuckle, Ryan & Company, Inc.
Bakelite Corporation
Borg Warner Chemical Company
Chemical Plant
Chicago Retort & Fire Brick Co.
Federal Plate Glass Company
Inland Rubber Company
Jail and County Court House Of Lasalle County
Libbey Owens Ford Glass Co.
Material Yard - #64 Block Plt
Northern Illinois Light & Traction Co.
Ottawa Junior High School, Lasalle County
Ottawa Railway Light & Power Co.
Ottawa Silica Co.
Standard Silica Sand Co.

Palatine
Fremd High School
King Arthur Apartments, Addison
Pure Oil Company
AIP
Union Oil Company Of California

Palos Heights
Alan Sheppard School

Pana
Pana Refining Company
Peabody Coal Company
Springside Coal Mining Company

Paris
Chicago Vitreous Corporation
Illinois Cereal Mills Inc.
Paris Water Works & Electric Light Board

Park Forest
Armour, Incorporated
Holiday Theater
Retarded Children's Center
Indlex Pharmaceutical Co.

Park Ridge
Lutheran Memorial Hospital
Park Ridge Board Of Education
Park Ridge Country Club
Park Ridge Elementary School
Park Ridge Presbyterian Church
Suburban Home Laundry
Terry Foods Incorporated

Patoka
Magnolia Petroleum Company

Paxton
Legigh Paving Co.

Pearl
Pearl Power Plant
Western Illinois Power

Pearl City
Deer Milk Company
Pure Milk Association

Pecatonica
Dean Foods Company
Dean Milk Co.
Pecatonica School

Pekin
American Commercial Alcohol Corp.
American Distillery
American Distilling Company
Caterpillar
Chickasaw Wood Products Co.
Citizens Gas & Electric Company
Commonwealth Edison Company
Corn Products Company
Globe Distillery
Kreigsman Transfer Storage Company
Liberty Yeast Company
Midwest Generation
Midwest Solvents
Pekin Cooperage Company
Pekin Corn Products
Pekin Energy Corporation
Pekin Memorial Hospital
Pekin Paperboard Company
Pekin Public Hospital
Powerton Power Station
Quaker Oats Company
Service Refractories
Standard Brands Inc.
Standard Distilling & Distributing Co.

Peoria
Abbott Power Station
Adm Corn Sweeteners
Allied Mills, Incorporated
American Glucose Company
American Spirits Manufacturing Co.
Archer Daniels Midland Co.
Avery Manufacturing Company
Balzer & Gardner
Barrett Manufacturing Company
Bemis Brothers Bag Company
Bladwin Power Plant Job
Board Of Education
Bosch Food Products Company
Bradley University
Broadrick & Bascom Steel Rope
Burn Zol Corporation
Caterpillar Tractor Co.
Celotex Corporation
Central Illinois Construction Co.
Central Illinois Light Company
Century Distilling Company
Champaign High School
Chicago Bridge & Iron
City Of Springfield Job
Clark Brothers Company, Inc.
Coach Track Stub 1
Commercial Solvents Corp.
Commonwealth Edison Co
Commonwealth Edison, Kincaid Power Station
Connor Company
Cooperage Division Plant
Duck Creek Powerhouse
Edwards Powerhouse
Ernest B. Roberts
Federal Warehouse Company
Fisk Station
Florida Avenue Residence Hall
Franklin Life
Franklin School
General Office Building
Glucose Sugar Refinery Company
Great Western Distilling Company
Greater Peoria Sanitary & Sewage Disposal
H. Douglas Singer Clinic
Hart Carter Company
Hiram Walker & Sons, Inc.
Illinois Power Wood River Division
Illinois Traction System
International Harvester
Jefferson City Light Heat and Power Company
Keystone Fence Company
Keystone Steel & Wire
Keystone Steel & Wire Co.
Kincaid Power Station
Komatsu Dresser
Kraft Foods
Lacey Drainage & Levee District
Le Tourneau Westinghouse, Office Building
Liberty Street Station
Liquid Carbonic Corporation
Little Giant Products, Inc.
Madigan and Walsh Company
Manual High School
Maple City Stamping Co
Maplewood Coal Company
Mcquellon Plumbing & Heating
Mcwilliams and Company
Means F W Co
Methodist Hospital
National Aluminum Manufacturing Co.
National Distilling Company
Northern Regional Peseach
Pabst Brewing Co
Peoria & Pekin Railway Co.
Peoria & Pekin Traction Co.
Peoria and Kankakee Hospital
Peoria and Pekin Union Railway Company
Peoria Apron & Towel Supply
Peoria Bloomington & Champaign Railway Co.
Peoria Cordage Company
Peoria Grape Sugar Company
Peoria Housing Authority
Peoria Industrial Piping
Peoria Regional Office Building
Peoria Rubber & Manufacturing Co.
Peoria Sanitary District
Peoria Savings & Loan Association
Peoria Steel and Tool Company
Peoria Sugar Refining Company
Powerton
Premier Malt Products Company
Premior Pabst
Ritschel Coal Company
Schlink Eugene T & Son
Scottish Amer Dist Limited
Security Savings & Loan
Service Refractories Co
Sheet Metal Products
Sherex
Shoolner and Company
Southern Illinois University
Springfield & Peoria Railroad Co.
Sprinkmann & Sons Corp.
St. Boniface Catholic Church
Standard Distilling & Distributing Co.
Station Wmmj
Tom Smith Plumbing
U. S. Industrial Chemical Co
United Box Board Company
United States Food Products Corporation
United States Industrial Alcohol Co. Of Peoria
University High School
University Of Illinois
Wabco Dresser
Wallace Station
Wavco
Westinghouse
Wood River Power
Wood River Project
Woodruff Ice Company
Woolner Distilling Company

Peoria Heights
Pabst Brewing Company

Percy
Southwestern Illinois Coal

Perkin
Allied Mills
Poweron Power Plant

Peru
Illinois Zinc Company
Maze W H Co
Peoples Hospital
St. Bedes Gymnasium
Star Union Products Co

Pinckneyville
Truax-Traer Coal Company

Pittsfield
Illinois Rural Electric Co.
Pittsfield High School
South Elementary School

Plainfield
Kerr Glass Manufacturing Corp.
Owen's Café

Pleasant Hill
Panhandle Eastern Pipe Line Company

Pocatonia
Dean Milk Company

Polo
H.K. Ferguson Company

Pontiac
Illinois State Penitentiary
Pontiac Electric Company
Pontiac Light and Water Co.
Pontiac Township High School
St. Mary's Church

Powerton
Commonwealth Edison Co.
Powerton Generating Station
Super Power Company Of Illinois

Prairie View
Taylor Manufacturing

Princeville
Princeville High School

Prospect Heights
Prospect Heights Elementary School
Rand-Hurst Shopping

Pullman
Griffin Wheel Company
Pullman Company
Pullman Palace Car Company
Rolling Mill
Union Foundry & Pullman, Car Wheel Works

Pyatts
United Electric Coal Company

Quincy
Adm Quincy
American Strawboard Company
Best E Plumbing & Heating Company
Blessing Hospital
Can-Am Industries
Celotex Corporation
Central Fibre Products Co.
Dick Brothers Brewing Company
Economy Mechanical Industrial
Electric Wheel Company
Gardner Denver Corp.
Gardner Governor Company
Gardner-Denver Co.
Heidbreder Brothers
Hygrade Food Products Corporation
Illinois Soldiers' and Sailors' Home
Independent Light and Power Co.
Moorman Manufacturing
North Star Egg Case Company
Packaging Corporation Of America
Quincy Gas Electric and Heating Company
Quincy Senior High School
Quincy Soybean Co
Thompson-Houston Electric Light & Power Co.
Titan Wheel International
Weis Paper Mill Company

Rantoul
Chanute Air Force Base
Chanute Field
Department Of Air Force
Maplewood School
Rantoul Air Force Base
Shanute Air Force Base
US War Department - Chanute Field Annexes

Red Bud
Johnson County Asphalt Inc.
St. Clements Hospital

Reverdale
Interlake Steel Corporation

Rhodes
Premier Rose Gardens, Inc.
Weiss-Spandikow Company

Richmond
Repco Enterprises
Belden Corporation

Ridgeland
Oak Park Construction Company
Oak Park Yaryan Company

Ringwood
Morton Chemical Company

River Forest
Concordia Teachers College
Ernest Oechslin, Incorporated
F.L.G. Hansen

River Grove
Coleman Cable Co
Consolidated Foods Corporation
Wilson Sporting Goods

Riverdale
Acme Steel Company
Aluminum Company Of America
Basic Steel
Charles Pope Glucose Company
Hales and Edwards Company
Hales and Hunter Company
Hales Elevator Company
Interlake Steel Corporation
Interlake, Inc.
Owens Corning Fiberglass
S&W Manufacturing Company

Riverside
Suburban Railroad Company

Riverton
Decatur, Springfield & St. Louis Railway Co.
Illinois Traction System

Roanoke
Prarie Dehydrating Co

Robbins
Horace Mann School

Robertson
Marathon Oil

Robinson
Bechtel Power
Case Manufacturing Co.
Cumberland Oil
D.W. Franchot
E. Constantin Company
George & Wrather Oil Company
Insulation & Materials
Lincoln Oil Refining Company
Marathon Oil Co.
Marathon Oil Refinery
National Supply Company
Ohio Oil Company
Power Equipment Inc.
Red Fern Corporation Homco
Robinson, Illinois Refinery
Sc Yingling Oil Company
Tidewater Associated Oil Company
Victor Dana Company
Victor Gasket
Wabash Refining Company

Rochelle
Aunt Mary's Yarns & Crafts
California Packing Corporation
Caron International, Incorporated
Del Monte Corporation
Kraft Foods
Mech Store Room
Morgan Dyeing and Bleaching Company
Rochelle Company Gen Plant
Rochelle Municipal Utilities
Rochelle Powerhouse
Rochelle Rose Company
Swift & Co.

Rock Falls
Armour & Company
Central Box Board Company
Illinois Strawboard Paper Corp.
Keystone Works
Mott Bros. Company
Rock Falls Box Board Co.
Russell, Burdsall & Ward Bolt & Nut Co.

Rock Island
Alleman Catholic High School
Alleman High School
American Container
Augustana College
Bear Manufacturing
Benevolent Protective Order Of Elks Club
Borden Company
Circle Shop
Commanding Officer
Deere & Company
Ft. Armstrong Theatre
General Services Administration
Ij Case Tenneco
Industrial Engineering Equipment Co.
International Harvester Company
J.I. Case Company
Mississippi Valley Milk
Parker Laundry
Rock Island Arsenal
Rock Island Brewing Company
Rock Island County Jail
Rock Island Millwork Company
Rock Island Plating
Rock Island Ready Mix
Rock Island Sash and Door Works
Royal Neighbors Of America
Service Refractories Co
Servus Rubber Co
St. Anthony's Care
St. Anthony's Hospital
Stampings Inc.
Sword Veneer & Lumber Co
The Borden Company
Toasty Shop
Tri City Heat Treat Co
Tri City Railway Company
U. S. Post Office & Courthouse
U.S. Army Rock Island Arsenal
Valley Foundry Supply
Whiting Corporation

Rockdale
American Refractories Company
Commonwealth Edison Co., Joliet Power Station
Navy Department Bureau Yard and Docks
R.O.W. Window Company
United States Navy Department

Rockford
A.P. Green Fire Brick Company Of Wisconsin
A.P. Green Refractories Company
American Chicle Company
Amerock Corporation
Atwood Automotive Industries
Barber-Colman Company
Behr Joseph & Sons, Inc.
Bethesda Evangelical Covenant Church
Burson Knitting Company
Camp Grant
Central Illinois Electric & Gas Co
Central Public Service Company
City Of Rockford Sewage Treatment Plant
Crane Supply Company
Dean Milk Co., Rockford Consolidated Dairies
Downing Box Company
Eclipse Fuel Engineering Company
Eclipse Gas Stove Company
Eclipse Inc.
Eklund Metal Treating
Emerson Brantingham Company
Emerson Manufacturing Company
Emerson Talcott and Company
Excel Manufacturing Company
Forgings & Stampings
General Cement
Globe Imperial
Glucose Sugar Refining Co.
Gonits Foundry Company
Greenlee Brothers and Company
Gunite Foundries Corporation
Henrietta School
Hydro-Blast Corporation
Ipsen Industries
Irl Martin Residence
J.I. Case Company
JD Mott Inc.
Jefferson High School
Jefferson Junior High School
Johnson-Beatrice Apartments
Joseph Bohr & Sons, Inc.
Kelsey Hayes Company
Lafayette Hotel
Longview Fibre Company
Mattison Machine
Mcdermaid Roofing & Insulation
Mechanics Universal Joint
Modern Laundry & Dry Cleaning Co.
Mott Brothers Company
National Lock Company
North American Insurance Co., Edward J. Krisor's Office
North End F Company
Northtown National Bank
O & F Supply Company
Progressive Steel Treating
Quaker Oats Company
River Center
Rock Street Plant
Rockford Brass Works
Rockford Cabinet Company
Rockford Chemical Co
Rockford Clutch
Rockford College, various bldgs.
Rockford Drop Forge Company
Rockford Electric Co
Rockford Fire Department
Rockford Gas Light & Coke Co.
Rockford Grape Sugar Company
Rockford Heat Treaters
Rockford Machine
Rockford Malleable Iron Works
Rockford Memorial Hospital
Rockford Paint Company
Rockford Paper Box Board Co.
Rockford Sanitary District
Rockford Screw
Rockford Sugar Works
Rockford Theatre
Rockford Water Works
S.B. Wilkins Company
Scandroli-Arnold Apartments
Schmauss Company
Schumann Piano Company
Skandia
St. Patrick's Church
Stevens & Denel Manufacturing Co.
Store Building
Sundstrand Aviation
Sunstrand Corp.
Swedish-American Hospital
Textron, Incorporated Business Center
Third Presbyterian Church
W. A. Whitney Manufacturing
Warner Lambert Company
Whippler Brothers
Williamsville South High School
Wood & Brooks

Rockford County
Swedish American Hospital

Rogers Park
Sinner Brothers

Rolling Meadows
Chemplex Company

Rollis
Peking & Lamarsh Drainage & Levee District

Romeoville
Commonwealth Edison Co.
Midwest Generation
Romeoville Powerhouse
Will County Powerhouse

Rondout
Armstrong Contracting & Supply

Rose Lake Yard
East St. Louis Works

Roseclare
Ozark Mahoning Mining Co.

Rosemont
Armstrong Contracting & Supply Corp.
N.W. Incinerator
Wednagel Steel Mill

Rosiclare
Alcoa Mining Company
Aluminum Company Of America
Aluminum Ore Company
Ozark Mahoning Mining Co
Rosiclare Lead & Fluorspar Mining Co.

Round Lake
Round Lake Community High School

Roxana
Armstrong Contracting & Supply Corp.
Foster Wheeler Corporation
Republic Steel
Roxana Petroleum Corporation
Shell Oil Company
Shell Oil Refinery
Shell Petroleum Corporation
Tosco Wood River Refinery

Royalton
Franklin County Coal Company

Ruma
Ruma Convent

Rushville
Bartlow Brothers, Incorporated
Big Lake Drainage
Crane Creek Drainage & Levee District
Rowland & Sons Inc.

Salem
Ashland Oil & Refinery Company
Bradford Supply Company
Cascade Refining Co
City Light Plant
Texaco, Inc.
Texas Company

Saline County
Saraha Coal Company

Sandwich
Electric Plant
Michigan Wisconsin Pipe Line Co.
New Idea, Division Auco
Sandwich Manufacturing Co.

Sauget
American Zinc
Cerro Copper & Brass Company
Darling Fertilizer
Ethyl Petroleum Additives Incorporated
Midwest Rubber
Mobil Oil Corporation
Monsanto Chemical Co.
Pfizer
Phillips 66
Sacony Vacuum
Solutia Incorporated, W.G. Krummrich Plant
Union Electric
W.G. Krummrich Plant

Savanna
Interstate Power Company
Mcgrath Construction Co. - Savanna Ordnance
Savanna Army Depot
Savanna Ordnance Depot

Schaumburg
Met Furnace
Woodfield Mall Shopping Center

Schiller Park
K.P. Publications
Ohare Hyatt House

Scott Field
United States Air Force

Seneca
Chicago Bridge and Iron Company
Seneca Shipyards
Chem Oil Corp.

Sesser
Inland Steel Coal Mine
Inland Steel Company
Old Ben Coal
Sesser, Ill
Southern Gem Coal Corporation

Shabona
Community Unit School

Shawneetown
Rosiclare Lead & Fluorspar Mines

Shelbyville
Shelbyville Water Company

Shermerville
Illinois Brick Company

Sidney
State Of Il Dairy Barn

Silous
Chicago Rock Island & Pacific Railway Co.

Silvis
Chicago Rock Island & Pacific Railroad
John Deere & Company
John Deere Foundry
United Light and Power Company

Skokie
American Collord
Arcole Midwest Corporation
C.E. Crane Company
Chicago Seven Up
Felt Products Manufacturing Co.
G.D. Searle and Company
Holiday Laundry
Illinois Tube
Indeck Power Equipment Company
Jasper Marsh
Marsh Instrument
Monarch Asphalt
Niles Township High School
Phillips Manufacturing
Portland Cement
Public Service Of Northern Illinois
Rush North Shore Medical Center
Sargent-Welch Scientific Co
Searle Research & Manufacturing Laboratories
Silver Skillet Food
Skokie Valley Community Hospital
Stielow Brothers
Taylor Forge & Pipe Works
Teletype Corporation
Wells Manufacturing
Woodall Industries, Inc.

Smithton
Industrial Roller Co.

Solvay
By-Products Coke Corporation
Semet-Solvay Company

Sommer
Central Illinois Light Co.
Edwards Station - Track Nbr 7 Cilco
Illinois Light Company - Edwards Station Construction

South Beliot
Beloit Foundry Company
Besly-Welles Corporation
Gardner
Warner Electric Brake

South Chicago
Acme Steel
American Smelting & Refining Co.
Baltimore & Ohio Railroad Company
By-Products Coke Corporation
Carnegie Illinois Steel Corporation
Cement Plant
Federal Furnace Company
Fieldhouse, Dutcher and Belden
Hart & Cooley Manufacturing Co.
Illinois Steel Company
Interlake Iron Corporation
Iroquois Iron Company
Lehigh Valley Coal Sales Company
Ltv Steel
Pittsburgh Steel
Pollak Steel Company
Republic Steel Corp
Semet-Solvay Company
South Chicago City Railway
South Chicago Furance Company
South Chicago Works, Defense Plant Corp.
U.S. Steel Corporation
Youngstown Sheet & Tube Company

South Chicago Heights
Aermotor Company
Western Percipitation Corp.

South Deering
By-Products Coke Corporation
International Harvester Company

South Holland
K.H. Huppert Company

South Roxana
Roxana Machine Works

South Wood River
International Shoe Company

Sparta
Midwest Utility Coal Company
Spartan Printing & Publishing Co.
Zeigler Coal & Coke Co.

Springfield
A.L. Ide & Sons
Allis-Chalmers Corporation
American Bosch Corporation
Aramark Uniform Services, Inc.
Booth and Thomas
Brunswick Radio Corp.
Caterpillar Tractor Company
Central Illinois Light Company
Central Illinois Public Service Company
City Of Springfield
Coffeen Power Station
Concordia College
Crane Company
Dallman Powerhouse
Edwards Plumbing
Elevator Milling Company
F. Reisch and Brothers
F.W. Means and Company
Fargo Insulation Company, Inc.
Fiat-Allis
Franklin Life Insurance Company
Grand Power Station, Unit #3
Illinois Bell
Illinois State Fairgrounds
Illinois State Highway Department
Kincaid Power Plant
Lakeside Dallman Power Plant
Lincoln Library
Lincoln-Herndon Law Office
Mansion View Hotel
Memorial Hospital
Nelch Henry & Sons Co
Park Sherman
Peoples Hot Water H & Electric Co.
Pillsbury
Plant 3
Rutledge Manor Complex, Siu Sc 911 N. Rutledge
Sangamo Electric Co
Southeast High School
Springfield Electric Light & Power Co.
Springfield Gas and Electric Company
Springfield Light Heat and Power Company
Springfield Powerhouse
Springfield Regional Office Bldg. Cms Regional
Springfield Sanitary District
Springfield Water Light and Power
St. John's Hospital
State Bar Building
State Capital Building
T. Reisch and Brothers
Western Cartidge Company
Wolworth Store
Y.M.C.A.

St. Anne
Eastern Ill Clay Company

St. Charles
Administration Building - Iyc Valley View
Chronicle Publishing Company
Dukane Corporation
Moline Malleable
St. Charles Country Club
St. Charles School District
St. Charles School For Boys

St. Chicago
South Chicago City Railway

St. Clair County
Armour & Company
Cahokia Power Station
Union Electric Light and Power Company

St. David
Minden Coal Company

St. Elmo
Carter Oil Company
Diller Shale Products

St. Louis
Cerro Copper Products Co.
Mobil Oil Corporation
Pennsylvania Central Railroad
Socony Vacuum Oil Company
Gl Vaughn

Steelville
Southwestern Illinois Coal

Sterling
Armour & Company
Dillon Griswold Wire Company
Keystone Manufacturing Company
National Manufacturing Company
Nortwestern Steel & Wire Co.
Simpson Powelson Lumber
Sterling Commerce Steel Ball
Sterling Dixon & Eastern Railway

Sternburg
Dillon Griswold Wire Company

Stickney
Chicago Sanitary District
Commonwealth Edison Company
Dewey & Almy Chemical Co
Florida Crushed Stone
Metropolitan Sanitary District
Ridgeland Powerhouse
Sanitary District Of Chicago
West Southern Sewage Treatment Works

Stockton
Kraft Foods, Inc.

Stoy
Sohio Pipe Line Company

Streater
American Bottle Company
Anderson and Barr
Barr Clay Company
Crawford Locomotive & Car Works
D. Heenan and Company
Dewline Radar Installation
North Shore Electric Company
Owens-Illinois, Inc.
Peoples Light and Railway Company
Public Service Company Of Northern Illinois
Streator Aqueduct Company
Streator Brick Co
Streator Clay Pipe Co
Streator Railway Company
Thatcher Manufacturing Company

Stronghurst
Board Of Education

Summit
Corn Products Of Illinois
Insul-Matic, Incorporated
Trumbull Asphalt

Sycamore
Anaconda Wire & Cable Co.
Essex Wire Corporation
Ideal Industries
Sycamore Systems
Turner Corporation

Table Grove
V.I.T. Community District High School

Tarol Stream
Container Corporation Of America

Taylor Springs
American Zinc

Taylorville
Ahlstrom Industrial Holdings, Inc.
Allied Mills, Incorporated
Archer Daniels Midland Co.
Central Illinois Public Service Co.
Continental Grain Company
Hopper Paper Company
Manson Machine Company
Taylorville Light Heat & Power Co.

Tazewell County
Spring Lake Drainage Levee District

Techny
Divine Word Seminary
St. Mary's Mission House

Teutopolis
Teutopolis High School

Thornton
Gallagher Asphalt Company

Tilton
General Motors

Tinley Park
R. Bachara & Son
Tinley Park Mental Health Hospital
Tinley Park State Hospital

Toledo
Public Service Company Of Northern Illinois

Toulon
Kraft Foods, Inc.

Troy Grove
Pure Silica Sand Co.

Turner
W.H.G. Moore

Tuscola
Bell & Zoller Coal Company
Cabot Corporation
Illinois Power
Millennium Petrochemical Inc.
National Distillers and Chemical Corporation
National Petro Chemicals Co.
U.S. Industrial Chemical Corp.

University Park
Monsanto
Takasago International

Upton
Naval Supply Depot - Great Lakes

Urbana
Abbott Powerhouse
Carle Memorial Hospital
Cleveland, Cincinnati, Chicago & St. Louis Railway Co.
University Of Illinois, various bldgs.

Ursa
Lima Lake Drainage District

Utica
Utica Cement Manufacturing Co.
Utica Hydraulic Cement Company
United Engineering & Construction

Valmeyer
Gulf Oil Corporation

Vandalia
Jefferson Junior High School

Venice
Ameren U.E.
Celotex Corporation
Consolidated Aluminum Company
Phelps Dodge Aluminum
Terminal Power Company
Union Electric Power Company
Venice Powerhouse

Vermont
Bader Soy Products Company

Vienna
Illinois State Penitentiary
Vienna Correctional Center

Villa Grove
Chicago and Eastern Illinois Railroad Company

Villa Park
Ovaltine Food Products Company

Vinice
Union Electric & Power Company

Waltonville
Freeman Coal Mining Corporation
Freeman United Coal
Inland Steel Inland Mine

Warrenville
Western Electric Company

Warsaw
Hunt Drainage District

Washington
Lincoln School - Tazewell County
Saint Martin Church

Washington Park
Allied Chemical
C & D Design Engineering Co.
General Chemical
Harding Ditch Highway
Walworth Company

Waterloo
Riedel Lock and Safe
Waterloo High School
Waterloo Powerhouse

Waterman
Dekalb Ag Plant
Dekalb Monsanto Plant

Watertown
Illinois Western Hospital For The Insane

Watseka
Central Illinois Utilities Company
Watseka Electric Light and Heat Company

Waukegan
Abbott Labs
American Steel & Wire Company
Chicago and Milwaukee Electric Railway Company
Commonwealth Edison Co.
Edison Power Station
Goodyear Tire and Rubber Company
Great Lakes Naval Station Supply Center
Griess-Pfleger Tanning Company
H.W. Johns Manville Co.
Hyde Park Elementary School
Johns-Manville Products Corp
Kalva Corporation
Lakehurst Mall
Midwest Generation
NG Manufacturing Plant
North Shore Coke & Chemical Company
North Shore Electric Company
North Shore Gas Company
North Shore Sanitation District
Outboard Marine Corporation
P.S. Company Of Northern Illinois
Public Service Company Of Northern Illinois
Schuller International
Semet-Solvay Company
Skokie Valley Asphalt Company
St. Therese Hospital
St. Therese Medical Center
U.S. Steel
Victory Memorial Hospital
Warner Sugar Refining Company
Washburn & Moen Manufacturing Co.
Waukegan #6
Waukegan Generating Company
Waukegan High School
Waukegan Junior High School
Waukegan Powerhouse
Waukegan Station
Waukegan Water Treatment Plant
Wilder Tanning Company

Waverly
Pan Handle Eastern Pipelinge Co
Waverly Milling Company

Weber
Niles Gas Plant
Public Service Company Of Northern Illinois

Wedron
Wedron Silica Company

Welmington
American Strawboard Company

West Alton
Union Electric

West Chester
Sanitary District Of Chicago

West Chicago
American Potash & Chemical Corporation
Campbell Soup Company
Chicago Crossing Company
General Mills, Incorporated
Griffin Wheel
Modern Steel & Treat Co
Prince Crossing Farm
Union Tool Company
W. R. Grace

West Elwood
Mobil Oil Corporation

West Frankfort
Old Ben Coal Corporation, Mine #15

West Hammond
Hirsh Stein and Company
United Chemical & Organic Products Co.

West Harvey
Ingalls-Shepard Forging Company

West Kankakee
G.D. Roper Corporation

West Pullman
Columbia Shade Cloth Company
Whitman & Barnes Manufacturing Co.

West York
Gulf Oil Corporation

Westmont
Ponds

Wheaton
Dupage Administration Building
Franciscan Sisters

Wheeling
Economy Mechanical Industrial
Ekco Foil Container Corporation
Indeck Power Equipment Company
Meta Chem
Packaging Corporation Of America
Wabash Power & Equipment Co
Warwick Furnace Co
Warwick O H Co

Wilburn
Prairie Pipe Line Company

Will County
Commonwealth Edison Co.
Public Service Company Of Illinois
Will Power Station

Willow Brooks
Holiday Inn Motel

Willow Springs
Argonne Laboratory Powerhouse
Buick Jet Engine Plant
Fisher Body Division
General Motors Corporation
M. J. Corboy Corporation - Buick Jet Engine Plant

Wilmette
Edens Executive Center Building
Village Of Wilmette - Public Works
Weeks Dining Room

Wilmington
Celanese Fibers Company
Celotex Corporation (A/K/A The Lehon Co.)
Kankakee Ordnance Works (A/K/A U.S. Rubber; Uniroyal, Inc.)
Northern Illinois Coal Company
Orenda Corporation
Philip Carey Manufacturing Company
Prairie Pipe Line Company
Stonebridge Paper Company

Winchester
Big Swan Drainage & Levee District
Scott County Drainage and Levee District

Winnetka
Indian Hills Tea Room
Municipal Power Plant
New Trier High School
New Trier West High School
Winnetka Village Elec System

Wolf Lake
Trojan Powder Company

Wood River
American Oil Company
Amoco Corporation
Amoco Oil Refinery
Anlin Co. Of Illinois - Illinois Term. Rr. Anlin Siding
Anlin Company
Armstrong Contracting & Supply Corporation
Christy Firebrick
Clark Oil Company
Federal Lead Company
Foster Wheeler Company
Illinois Power Company
M. W. Kellogg Co.
Roxana Petroleum Corporation
Shell Oil Company
Sinclair Oil Refinery
Standard Oil Company
Union Tank Car
William M. Bedell Achievement
Wood River Powerhouse
Wood River Refinery

Woodstock
Alemite Die Casting & Manufacturing Div. Of Electric Auto-Lite Co.
Alexite Die Casting
Auto-Lite Battery Corporation
Bauske Brothers & Hinner
Borden Co.
Morton Chemical Company
Otto Bauske & Hinner
Percision Quincy Corporation
Woodstock Die Casting
Woodstock High School

Woud River
Shell Oil Company

Wyoming
Aldrich Company
Stonefort Corporation

Yalesburg
Burlington Paving Brick Company

Yons
F D Farnam Co

Zion
Alpine Builders
Commonwealth Edison Company
East Zion Industrial
Marshall Field and Company
Rev. John A. Dowie
Warwick Manufacturing Corporation
Zion Aluminum Corporation
Zion Building and Manufacturing Association
Zion Industries Inc.
Zion Lace Industries
Zion Nuclear Power Station