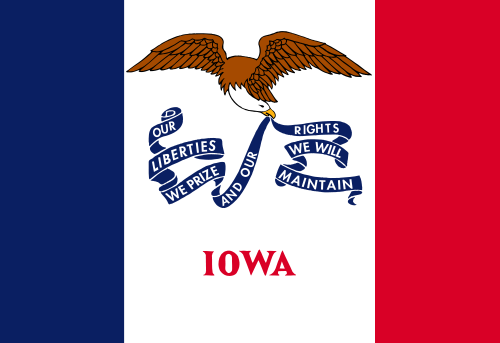 Our mesothelioma law firm is proud to represent mesothelioma victims and their families across the United States, including hardworking men and women in Iowa.
Asbestos exposure is the only known cause of mesothelioma cancer. Throughout the 20th century, tons of asbestos were mined in the United States and used in products across many industries, including Iowa power pants, schools, universities, mills and hospitals.
Major cities in Iowa where asbestos exposure is known to have occurred at job sites include:
Cedar Rapids
Davenport
Sioux City
Waterloo

Iowa City
Council Bluffs
Ames
Dubuque
West Des Moines
Filing a Mesothelioma Claim in Iowa
Our Iowa mesothelioma attorneys are focused solely on mesothelioma, allowing us to navigate the unique legal aspects of mesothelioma cases and maximize each client's recovery while remaining sensitive to the concerns of our clients suffering.
It is important to know that every state has its own laws and if you wait too long, your claims may be barred.
Iowa Mesothelioma Treatment Centers
The following are cancer centers and physicians in Iowa that specialize in the treatment of mesothelioma cancer. If you would like to learn more, CLICK HERE to contact our client service team or call us at 800-300-2919.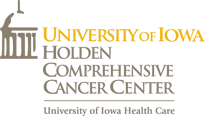 Holden Comprehensive Cancer Center
John Pappajohn Pavilion
200 Hawkins Drive
Iowa City, IA 52242
Iowa Mesothelioma Physicians
James M. Levett, M.D.
Cardiothoracic Surgeon
Physicians' Clinic of Iowa Department of Surgical Specialists
PCI Medical Pavilion
Cedar Rapids, IA 52403
(319) 362-5118
Dr. James M. Levett is a cardiothoracic surgeon involved in mesothelioma treatment at the Physicians' Clinic of Iowa Department of Surgical Specialists in Cedar Rapids, Iowa.
Gerald H. Clamon, M.D.
Medical Oncologist
Holden Comprehensive Cancer Center
Iowa City, IA 52242
(319) 356-4200
Dr. Gerald H. Clamon is a Hematology and Oncology Specialist affiliated with the Holden Comprehensive Cancer Center in Iowa City, Iowa. He specializes in treating cancer of the lungs, esophagus, head and neck.
Mesothelioma Resources
Mesothelioma is a rare and very serious form of cancer found in the lining surrounding the lungs, the stomach, the testes, or the heart. The only known cause of mesothelioma is exposure to asbestos.
It often takes 10 to 60 years after exposure to asbestos before the symptoms of mesothelioma develop. This period of time is referred to as a latency period. Because of the latency period, the disease commonly affects men and women that are at least 50 years of age and that worked with asbestos between 10 and 60 years ago.
Iowa Mesothelioma Facts
Today, the use of asbestos and the handling of asbestos materials are regulated in the United States but its use is not banned. It is recognized as a hazardous material and is monitored by OSHA and the EPA but exposure risks still exist. The United States still consumes 30 million pounds of new asbestos per year. Additionally, many old homes, factories, schools, warehouses, and commercial buildings still contain old asbestos products.
The average incident rate of mesothelioma in the United States is 1 / 100,000 - the incidence rate for the state of Iowa falls below the National average.
There are a number of different jobs that caused a larger amount of exposure to asbestos on a more frequent basis. Below you will find today's employment numbers for several of these high risk jobs in Iowa:
| | |
| --- | --- |
| Occupation | 2008 Iowa Employment |
| Construction | 74,563 |
| Mechanical Engineers | 2,380 |
| Electricians | 7,450 |
| Teachers & Instructors | 6,190 |
| Mechanics & Technicians | 9,580 |
| Plumbers, Pipefitters & Steamfitters | 6,220 |
Source: Careerinfonet.org
Iowa Exposure Sites
Many of our clients are unsure of how they could have been exposed to asbestos. We have hired some of the best investigators in the business. Our investigators will track down who was responsible to help ensure that they can be held accountable.
Below is a partial list of buildings and job sites where asbestos exposure may have occurred in Iowa. If you or a loved one have mesothelioma, or other asbestos-related injury, and wish to consult an Iowa mesothelioma attorney about your legal rights to compensation, CLICK HERE for a free consultation or call us at 800-300-2919.
Adair
Highway Surfacing Corporation

Algona
Hormel Plant
Weidenhaf Corporation

Amana
Amana Refrigeration

Ames
Ames Municipal Electric System
Ames Municipal Utilities
Ames-Farmer Canning Company
Animal Diseases Laboratory
Department of Me
General Services Administration - Animal Disease Lab
Iowa State University, various buildings
Mcfarland Clinic
Municipal Electric Utility - Power Plant #2

Anamosa
Anamosa Elementary School

Ankeny
John Deere Des Moines
John Deere Works

Apelle
Patrick Hardware

Atlantic
Atlantic Municipal Utilities
City Of Atlantic - Electric Generating Station
Municipal Light & Water Plant
Municipal Power Plant

Belle Plaine
Town of Belle Plaine - Waste Water Treatment Plant

Belle Vue
Midwestern Pipe Contractors

Belmond
General Mills
Iowa Valley Sugar Company, Inc.

Bennett
Bennett High School

Bettendorf
Alcoa
Allied Construction Service
Bettendorf Community School
Bettendorf High School
Donohoo Steel Treating Company
Grandwood School
Iowa-Illinois Gas & Electric Co. - Riverside Station
J.I. Case Company
J.W. Davis Company
Riverside Generating Plant
S W Manufacturing Co.
Sivyer Steel Casting Co.

Bonaparte
Meeks Brothers

Boone
AT & T Co.
Hawkeye Laundry Co.
Iowa Electric Light & Power Co.
Iowa Electric Light & Power Co. - Boone Power Station
Northwestern Construction Company
Quinn Wire & Iron Co.

Buffalo
Hooker Chemical Corporation

Burlington
Burlington Generation Station
Burlington High School
Burlington Northern Railroad
Burlington Ordnance Works
Consolidated Packing
Des Moines Company Drainage
IES Utilities
Interstate Power & Light Company
Iowa Ordnance Plant
Iowa Southern Power Station
Iowa Southern Utilities Co.
Leopold Desk Company
Murray Iron Works
Paul Hoshek
Peoples Gas and Electric Company
Silas Mason Co. - Iowa Ordinance Plant

Carrol
Carrol Rendering

Carter Lake
Paxton & Vierling Steel

Cedar Falls
Cedar Falls Municipal Utilities - Streeter Plant
Cedar Falls Paper Manufacturing Company
Cedar Falls Utilities
John Neff Cedar Falls Paper Company
Municipal Electric Utilities
Municipal Light & Power Co.
O'Mac c/o Woolco Store
University Of Northern Iowa - Powerhouse
University Of Northern Iowa, various buildings

Cedar Rapids
American Cereal Company
Cargill, Inc.
Cedar Rapids & Iowa City Railway & Light Co.
Cedar Rapids Electric Light & Power Company
Cedar Rapids Galvanizing
Cedar Rapids Meats
Cedar Rapids Nuclear Powerhouse
Collins Radio
Corn Starch & Syrup
Douglas Company
Downing Box Company
Duane Arnold Nuclear Powerhouse
Frank Zobac Construction
Globe Machine & Supply Company
I.E.S.
Iowa Electric Light & Power Company
Iowa Manufacturing Company
Iowa Steel & Iron Works
Johnson Gas Appliance Company
Kings Concrete Company
Longview Fibre Company
Merchants National Bank
Midland Industries Inc.
P. M. Lattner Manufacturing Company
Penick & Ford, Ltd.
Peter Pan Bakers Inc.
Putnam Asbestos Company
Quaker Oats Company
Rockwell Collins
Square D
St. Luke's Methodist Hospital
Star Galvanizing Co.
T.M. Sinclair and Company
Taylor Insulation Co.
Wayne Manufacturing Co.
Wilson and Company, Inc.
Wilson Meat Packing
Wilsons Foods
YMCA

Centerville
Allerton Gas Co.
Centerville Light and Traction Company
Iowa Southern Utilities Company

Chariton
Johnson Machine Works, Inc.
Johnston Tombigbee Furniture Manufacturing

Charles City
Dr. Salsbury's Laboratory
Iowa Public Service Company
Oliver Corporation
Oliver Farm Equipment Company
Salsburys Laboratory

Cherokee
Cherokee State Hospital
Mental Health Institute
Wilson Packing

Clarinda
Clarinda State Hospital
Iowa State Hospital

Clinton
American Wire Cloth Manufacturing Company
Archer Daniels Midland Company
Beaver Channel Powerhouse
Board of Education
Burlington Northern Santa Fe Railroad
Burpee Seed Company
Central Steel Tube Company
Champion International
Chemical Plant
Chemplex Construction Company
Chicago & Northwestern Railroad
Clinton Company
Clinton Corn Processing Company
Clinton Corn Syrup Refining Company
Clinton General Hospital
Clinton Industries, Inc.
Clinton Products Company
Clinton Steam Laundry Company
Clinton Sugar Refining Company
Curtis Brothers and Company
Dupont Plant
E.I. Du Pont De Nemours & Company
Fluor Corporation Ltd
Hawkeye Chemical Company
Interstate Power & Light Company
Interstate Powerhouse
Iowa and Illinois Railway Company
M.L. Kapp Station
National by Products Inc.
Oakes Thomas Co.
Schick General Hospital
Swift & Company
Union Pacific Railroad

Coggon
Municipal Light Plant

Columbus Junction
Ruth Packing Company

Coralville
Iowa City Light and Power Company

Corydon
Machine Products Company

Council Bluffs
Council Bluffs Powerhouse
Griffin Pipe
Iowa Electric Light & Power Co.
Iowa Power and Light Company
Jennie Edmundson Hospital
Midamerican Energy Company
Midwest Power
Omaha Standard
Power Plant
Standard Oil Company of Indiana
Union Pacific Railroad Company

Crandic
Iowa Electric Light & Power Co.
Iowa Power & Light Co.

Creston
Green Valley Chemical Company
Hills-Mccanna
J.F. Pritchard & Company
Sowest Federated Power

Danville
Beck & Wagner

Davenport
Alcoa Company (formerly Reynolds Metals)
Art Brown Motors
Art Gallery & Museum
Bixby, W.H. Inc.
Blackhawk Foundry
Board of Education
Brammer Manufacturing
Caterpillar Tractor Company
Dadco Corp.
Davenport Bank Building
Davenport Central High School
Davenport Community School
Davenport Gas and Electric Company
Davenport Glucose Manufacturing Company
Davenport Iowa Wastewater Treatment Plant
Davenport Water Company
Davenport West High School
Dewey Portland Cement Company
Economy Roofing & Insulation Co.
Fairmont Cemetery
First Federal Savings & Loan Building
First National Bank Building
Frank Foundries Corporation
Frank L. Smart Junior High School
French Hecht, Inc.
Galesburg Sr. High School
Gate City Steel
Glucose Sugar Refining Company
Grandview Baptist Church
Grant School
Hooker Chemical Corp. - Phosphorus Division
Iowa Illinois Thermal Insulation
Iowa-Illinois Gas and Electric Company
Johnson School
Jp Austin Associated Inc.
Kahl Building
Kohrs Cold Storage Company
Linde Air Products Co. (Union Carbide & Carbon Corp.)
Martin Marietta Cement Company
Mccarthy Improvement
Mcguiness C H & Co.
Mckinley School
Mercy Hospital
Monsanto
Nichols Wire & Aluminum Co.
Northwest Bell Telephone Building
Oscar Meyer Foods Company
Peoples Light Company
Putnam Building
Red Jacket Manufacturing Company
Salvation Army
Smart Junior High School
St. Ambrose College
Sudlow Jr. High School
Taylor School
United Light and Railways Company
Whitehead Machinery Company
YMCA

Denison
Denison Hotel

Des Moines
A.P. Green Refractories Company
Allied Construction Service
American Republic Ins. Co. Building
Archer Daniels Midland Company
Armstrong Rubber Manufacturing Company
Ballsford Station
Bixby, W.H. Inc.
Board of Control of State Institutions
Board of Education
Bridgestone Firestone
C. Gilbert
C.H. Mcguiness Company
Cargill Soybean Plant
Cargill, Inc.
Central Asbestos & Supply
Central Service Co.
City Ice Company
City Plumbing Supply
Council Bluffs, Unit 3
Des Moines Brewing Company
Des Moines City Railway Company
Des Moines Edison Light Company
Des Moines Electric Company
Des Moines Power Station, #2
Drake University, Ingham Hall of Science
Eagle Iron Works
Edison Electric Light Company
Executive Council of Iowa
Farm Bureau
Farmers Elevator Insurance Company
Firestone Tire & Rubber Company
Fust Herman H & Co.
Gibson Homans Co.
Globe Machinery & Supply Company
Hansen Brothers
Hawkeye Tire & Rubber Company
Herman Fust Company
Home Federal Savings & Loan Association
International Distilling Company
Iowa Air National Guard - Base Operations Office
Iowa Asbestos Company
Iowa Electric Light & Power
Iowa Packing Company
Iowa Portland Cement Company
Iowa Power & Light Company
Iowa Sheet Metal Construction
Iowa State Board of Education
Iowa State Capitol
Jaeger Manufacturing Co.
John Deere Company
John Deere Des Moines
L & L Insulation Company
L.H. Kurtz Company
Lake Shore Tire & Rubber Company
Linde Air Products Co. (Union Carbide & Carbon Corp.)
Lutheran Hospital
Marquette Cement Manufacturing Co.
Maytag
Mc Guiness C H & Co.
Mercy Hospital
Meredith Printing, Inc.
Meredith Publishing Plant
Midamerican Energy Company
National Starch Company
National Travelers Life Insurance Building
Northwestern Bell Telephone Co.
Pirelli Armstrong Tire Corporation
Pitts Des Moines Steel Co.
R. M. Daly & Co.
R.R. Donnelly and Sons Company
Register & Tribune Building
Roosevelt High School Addition
Sinclair Refining
State of Iowa Capital Commission
Storm Lake High School
Swift & Company
Swift Edible Oil Company
Swift Independent Packing
Titan Tire Corporation
Titan Wheel International
University Avenue Supply
Veterans Administration Hospital
Vylactos Laboratories
Waldinger Corporation
West Des Moines High School
Yonker Building

Dewitt
Iowa Mutual Insurance

Dubuque
A.Y. Mcdonald Manufacturing Company
Alliant Power Company
Allied Chemical
American Herbicide Plant
Ay Mcdonald Manufacturing Company
Berwanger Boiler
Board Of Education
Brunswick-Balke-Collender Company
Caradco Corporation
Carr Ryder & Adams Company
Carr, Adams & Collier Company
Central Catholic High School
Corn Belt Packing Company
Dubuque Steam Supply Company
Dubuque Stone Products
Farley and Loetscher Manufacturing Company
Finley Hospital
Fisher Artificial Ice and Cold Storage Company
Interstate Pipe & Supply Co.
Interstate Power Company
J. Deere Tractor
Jeld Wen Incorporated
John Deere Company
John Deere Dubuque Tractor
John Deere Power Plant
Jones As Terminal Sts
Maizwood Products Company
Mc Donald Manufacturing Co A Y
Powerhouse
Sinclair Refining Co.
Sisters of St. Francis
Sisters of St. Francis Of Dubuque
Sisters of St. Francis Xavier Hospital
Thermolyne Corporation
Union Electric Company
Virginia Carolina Chemical Co
W.D. Deckert Company
Washington Junior High School
Xavier Hospital

Eagle Grove
A.G. Processing, Incorporated
Eagle Grove Community Schools
Iowa Public Service Company

East Davenport
Alcoa (formerly Reynolds Metals)

Eddyville
Cargill, Incorporated
Eddyville Powerhouse
Iowa Southern Utilities Company

Eldora
Iowa River Light and Power Company

Emerson
Natural Gas Pipeline Co. of America

Emery
Mason City Clear Lake Railway Company
Peoples Gas and Electric Company

Emmetsburg
Wigdahl Brothers Hardware

Evansville
Whirlpool Company

Fairfield
Fairfield Aluminum Casting Company
Iowa Malleable Iron Company
Rockwell Std Corporation

Fayette
Dorman Field House

Forest City
B. C. Bunn - Municipal Light Plant
Municipal Light Plant

Fort Dodge
Apco Oil Corporation
Bestwall Gypsum Company
Celotex Corporation
Certainteed Products Corporation
Consumers Coop - Chemical Plant
Consumers Cooperative Assoc.
Co-Op Chemical
Fort Dodge Division
Ft. Dodge Gas & Electric Company
Ft. Dodge Light & Power Company
Georgia Pacific Corporation
Great Western Cereal Company
Iowa-Illinois Gas & Electric Company
Lehy Bridge & Tile
M. W. Kellogg Co.
National Gypsum
NG Manufacturing Plant
Powerhouse
Topin Packing Co.
United States Gypsum Co.
Fort Madison
Armour Dial, Inc.
Atchinson, Topeka & Santa Fe Railway Company
Brown Paper Company
C.F. Braun & Company
California Chemical Company
Cepex Midwest Plant
Chevron Chemical Company
Chevron Oil Company
Climax Holybuenum Company
Consolidated Packaging Corporation
Crandon Paper Mills, Inc.
Dial Corporation
E.I. Du Pont De Nemours & Company, Chemical
First Miss
Ft. Madison Chair Company
Hinde and Dauch Paper Company
Iowa Farming Tool Company
Phillips Chemical
Prairie Pipe Line Company
Shaeffer W A Pen Co.
Sinclair Petrochemicals I
US Army Ardination Plant
W.A. Sheaffer Pen Company

Fraser
Ft. Dodge, Des Moines & Southern Railroad Co.
Newton and Northwestern Railroad

Glenwood
Glenwood State Hospital School
Glenwood State School
Institute for Feeble Minded Children
Roth Packing Co.

Grundy Center
Commonwealth Edison Company

Guttenburg
Original Enderes Co.

Hamburg
J.H. Hertsche

Hampton
Franklin County General Hospital
Marshall Canning Company

Harlan
Armstrong Contracting & Supply Corporation

Harper
Gas Pipe Line Co. Of America
Natural Gas Pipeline Co. of America

Hartley
B. C. Bunn - Municipal Power Plant
Municipal Power Plant

Highland Park
Des Moines Electric Company

Humboldt
Corn Belt Power Co-Operative
Corn Belt Power Cooperative - Steam Plant

Independence
Board of Control of State Institutions
Executive Council of Iowa
Iowa State Hospital
Mental Health Institute

Indianapolis
Nordyke and Marmon Company

Indianola
City Light Plant

Iowa City
Crandic Railroad Warehouse
Iowa City Light and Power Company
Iowa Illinois Gas and Electric Company
Medical Research Hospital
Mercy Hospital
Plumbers Supply Company
Proctor & Gamble Co.
United Light and Railway Company
University Of Iowa, various buildings
University Power Plant
Veterans Administration Hospital

Iowa Falls
Iowa Electric Light & Power Co. - Iowa Falls Station
Ralston Purina Company

Iowana
Riverside Power Station

Jefferson
Jefferson Electric Company
Shriver Van Horn Company
Tire Stud, Division of Studebaker

Kalo
Kalo Brick & Tile Co.

Kemper
Interstate Power & Light Company
Iowa Southern Utilities Co. - Burlington Generating Station

Keokuk
Dryden/Sheller Globe
General Mills, Incorporated
Hubinger Company
Huiskamp Brothers Company
J.C. Hubinger Brothers Company
Keokuk Railway and Power Company
L.C. Harberger
Midwest Carbide Corp.
Mississippi River Power Company
Rubber Industries, Division of Dryden Rubber Co.
Sheller Manufacturing Co.

La Porte City
Iowa Canning Company

Lansing
Electric Powerhouse
Lansing Power Plant - Interstate Power Co.

Le Claire
Le Claire Manufacturing Company

Lehigh
W. A. Klinger Co., Inc.

Lemars
Iowa Light Heat and Power Company
Lemars Water and Light Company
Westmar College

Lewiston
Potlatch Corp.

Linwood
Dewey Port Tl Cem
Linwood Stone Products Company
Marietta Cement Midwest Division

Manly
Chicago Rock Island & Pacific Railway Co.

Maquoketa
Barnes Electric Light and Power Company
Clinton Engines Corporation
Maquoketa Light & Power Company
New High School

Marshalltown
Brittain & Company
Cooper Manufacturing Company
Fisher Controls Company
Fisher Governor Company
Glick Supply Company
Governor Road Plant
Ies Utilities, Incorporated
Iowa Electric Light & Power Company
Iowa Soldiers Home
Iowa Veterans Home
Kiowa Corporation
Lippert Bros.
Marshall Canning Company
Marshall Sugar Refining Company
Marshalltown Trowel Co.
Roberts and Oake, Inc.
Southerland Station
Swift Company

Mason City
Allied Mills, Incorporated
American Crystal Sugar Company
Armour & Company
Brice Gas and Electric Company
International Minerals & Chemical Corporation
Interstate Power Company
Jacob E. Decker & Sons
Kramer Produce
Lehigh Portland Cement Company
Marshall Swift & Co.
Mason City Brick & Tile
Mason City Clear Lake Railway Company
Mechanical Department
Northern Natural Gas Co.
Northern Sugar Corporation
Northwestern States Portland Cement Company
Paul J Krez Company
Peoples Gas & Electric Co.
Plumb Supply Co.
Swift & Company

Mercy
Peoples Gas and Electric Company

Missouri Valley
Iowa-Nebraska Light & Power Co. (United Light & Power)

Montpelier
Hooker Chemical Corporation
Powerhouse
Eastern Iowa Light& Power Co.

Montrose
Hennesy Brothers Company

Mount Joy
Caterpillar Tractor Co.

Mount Pleasant
Elementary School Building
Mental Health Institute

Muscatine
American Herbicide Plant
Grain Processing Corporation
Grain Processing Plant
Huttig Manufacturing Company
Iowa Electric Company
Midamerican Energy Company
Monsanto Chemical Company
Muscatine Lighting Company
Muscatine Municipal Electric Plant
Muscatine Power and Light
Muscatine Power and Water
Roach and Musser Company

New London
Town of New London

Newton
Maytag Company
Winger

North Hampton
Highway Surfacing Corporation

Oakdale
Central Rubber & Supply Co.
Oakdale Hospital
State Sanitarium

Oakville
Louisa Des Moines Drainage District

Oelwein
Arnold Electric Power Station Company
Chicago Great Western Railway
Utilities Power and Light Company

Osceola
Natural Gas Pipeline Co. of America

Oskaloosa
Des Moines Edison Light Company
Iowa Manufacturing Company
Oskaloosa Traction and Light Company

Ottumwa
Can-Tex Industries
Cargill, Incorporated
Chicago, Burlington & Quincy Railroad
Iowa Power & Light
J. Morrell & Co.
Jas. Stewart and Company
John Morrell & Company
Ottumwa Box Car Loader Company
Ottumwa Brick & Tile Co.
Ottumwa Electric & Steam Company
Ottumwa Electric Railway
Ottumwa Railway and Light Company
Ottumwa Traction and Light Company
Sister of Humility
US Naval Reserve Aviation Base

Palo
Duane Arnold Nuclear Plant

Pella
Municipal Power Plant

Perry
Iowa Electric Light & Power Company
Oscar Mayer & Co. (a/k/a Tyson Foods, Inc.)
Osmundson Manufacturing Co.
Perry Packing Company
Van Camp Packing Company
Wiese Corp.

Port Dodge
Consumers Coop - Chemical Plant

Powerville
Iowa Electric Light & Power

Raceland
South Coast Corp. Raceland

Raymond
Brown Lumber Company

Red Oak
National Carbon Company
Red Oak Water Works

Redfield
Adel Clay Products Company
Redfield Brick & Tile

Riverdale
Alcoa
Aluminum Corporation of America
Davenport Works

Riverside
Bettendorf Powerhouse

Rockford
Rockford Brick & Tile Co.

Rockwell
Armstrong High School

Roland
Marshall Canning Company

Salix
George Neal Station
Iowa Public Service Co.
Iron Public Service - Port Neal Station - Unit #2

Sergeant Bluff
Ag Processing, Inc.
Iowa Public Service Co - Port Neal Generating Station
Iowa Public Service Co.
Sage Facilities
Terra Chemical Corporation

Settendorf
Tailor & Company Inc.

Sheldon
Land O Lakes Cooperative
Sheldon Dehydrating Co.

Shenandoah
Eaton Corporation

Shopton
Atchinson, Topeka & Santa Fe Railway Company

Sibley
Inc. Town of Sibley

Sioux City
A.M. Bennett Company
A.Y. Mcdonald Building
Armour and Company
Cudahy Packing Company
Darling International
Fairmont Creamery Company
Fairmont Foods
Ft. Neil Army Base
George Neal Power Station - Unit #1
Great Western Cereal Company
International Milling Company
Iowa Public Service Co.
Iowa Public Service Gas and Electric Company
Midamerican Energy Company
Midland Packing Company
Midwest Power
Missouri River Plant
Mystic Milling Company
North American Manufacturing Co.
Northern Indiana Gas & Electric
Port Neal Power Plant
Powerhouse
R W Rice
Sioux City Brick & Tile Co.
Sioux City Engine Works
Sioux City Gas & Electric Co.
Sioux City Oat Meal Company
Sioux City Service Company
Sioux City Traction Company
Sioux City Tractor Company
Stockyards Service and Supply Company
Swift & Company
Swift Meat Packing Company
Terra Chemical Incorporated
Union Stock Yard Company
W.J. Company Warehouse

South Muscatine
Iowa, Illinois Gas & Electric Company

Spencer
Corn Belt Power Co-Operative
Municipal Power Plant
Power Service Corporation
Spencer Veneer Products
Wabash Power
Globe Machinery & Supply Company

Sperry
US Gypsum Co.
W. S. Gypsum Company

Spirit Lake
Berkley & Company
Iowa Electric Light & Power Company

Storm Lake
Hygrade Food Products Corporation
Iowa Public Service Company
Storm Lake High School

Tama
Packaging Corporation of America

Terre Haute
Visking Corporation

Truro
Natural Gas Pipeline Co. of America

Ventura
Northern Natural Gas

Vinton
Vinton Municipal Utility

Washington
Cargill Company
Natural Gas Pipeline Co. of America

Waterloo
A. Y. Mcdonald Manufacturing Company
Annis Supply Company
Borden Chemical Division of Borden, Inc.
Cedar Valley Railway Construction Company
Chamberlain Manufacturing Company
Cole Rendering Company
Covenant Medical Center
Craemer Produce Company
Deere & Company
Hawkeye Steel Products
Iowa Public Service Co. - Maynard Station
Iowa Public Service Co. - Waterloo Station
Iowa Public Service Company
J. A. Neymeyer Co.
John Deere Tractor
Kromer Produce Company
Marquart Concrete Block Co.
Oakley Ray
Rath Packing Co.
Sears, Roebuck & Company
St. Francis Hospital
Waterloo and Cedar Rapids Transit Company
Waterloo Cedar Falls Northern Railway Company
Waterloo Gas and Electric Company
West Waterloo High School

Waverly
Carnation Company
Crystal Heating & Plumbing
Marshall Canning Company

West Burlington
Campbell Chain Company

West Des Moines
Penn Dixie Cement Corp.
Penn Dixie Cement Plant

Wilton
Johns Manville Plant

Woodland
Woodland Coal Company

Woodward
State Colony for Epileptics
Woodward State Hospital School
Woodward State Mental Hospital