Our mesothelioma cancer attorneys are proud to represent mesothelioma victims and their families across the United States, including hardworking men and women in Kentucky.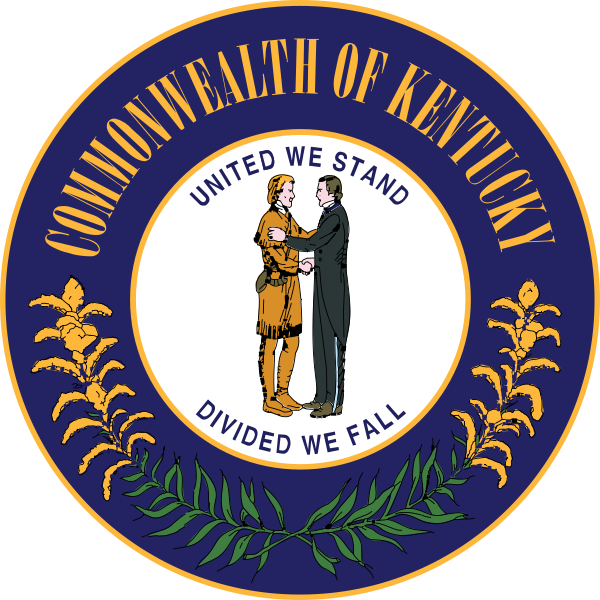 Asbestos exposure is the only known cause of mesothelioma. Tons of asbestos were mined in the United States throughout the 20th century and used in many industries, including Kentucky construction sites, power plants, oil refineries, school and universities.
Major cities in Kentucky where asbestos exposure is known to have occurred at job sites include:
Lexington
Bowling Green
Owensboro
Covington

Hopkinsville
Richmond
Florence
Georgetown
Filing a Mesothelioma Claim in Kentucky
Our focus on mesothelioma litigation allows us to be sensitive to the concerns of our clients suffering while navigating the unique legal aspects of these cases and maximizing each client's recovery.
It is important to know that every state has its own laws and if you wait too long, your claims may be barred.
Kentucky Mesothelioma Treatment Centers
There are a number of cancer centers in Kentucky that treat mesothelioma cancer. The following are a list of some of the cancer centers that specialize in treatment of mesothelioma cancer. If you would like to learn more, CLICK HERE to contact our client service team or call us at 800-300-2919.
University of Kentucky College of Medicine
Markey Cancer Center
800 Rose St.
Lexington, KY 40536

University of Louisville Health Sciences Center
James Graham Brown Cancer Center
529 South Jackson Street
Louisville, KY 40292
Kentucky Mesothelioma Physicians
Timothy W. Mullett, M.D.
Professor of Surgery
Division of Cardiothoracic Surgery
University of Kentucky College of Medicine
138 Leader Ave.
Lexington, KY 40506-9983
859-323-6494
timothy.mullett@uky.edu
Dr. Timothy Mullett currently works as an Associate Professor of Surgery in the Division of Cardiothoracic Surgery at the University of Kentucky College of Medicine. He is also Chief of the Section of General Thoracic Surgery and Director of the Lung Transplant Program. Aside from his work at the University of Kentucky, Dr. Mullett serves as the Surgical Director for both Multidisciplinary Lung Cancer Clinics at the Veteran's Administration Medical Center and the Markey Cancer Center.
Edward R. Setser, M.D.
UK North Fork Valley Community Health Center
750 Morton Blvd.
Hazard, KY 41701
PH: 606-439-1559
Dr. Edward Setser is a surgeon at the University of Kentucky's College of Medicine, where he specializes in vascular and cardiothoracic surgeries.
Mesothelioma Resources
Mesothelioma is a rare and very serious form of cancer found in the lining surrounding the lungs, the stomach, the testes, or the heart. The only known cause of mesothelioma is exposure to asbestos.
It often takes 10 to 60 years after exposure to asbestos before the symptoms of mesothelioma develop. This period of time is referred to as a latency period. Because of the latency period, the disease commonly affects men and women that are at least 50 years of age and that worked with asbestos between 10 and 60 years ago.
Kentucky Mesothelioma Facts
Today, the use of asbestos and the handling of asbestos materials are regulated in the United States but its use is not banned. It is recognized as a hazardous material and is monitored by OSHA and the EPA but exposure risks still exist. The United States still consumes 30 million pounds of new asbestos per year. Additionally, many old homes, factories, schools, warehouses, and commercial buildings still contain old asbestos products.
The average incident rate of mesothelioma in the United States is 1 / 100,000 - the state of Kentucky falls below the National Average.
There are a number of different jobs that caused a larger amount of exposure to asbestos on a more frequent basis. Below you will find today's employment numbers for several of these high risk jobs in Kentucky:
| | |
| --- | --- |
| Occupation | 2008 Kentucky Employment |
| Construction | 84,438 |
| Mechanical Engineers | *2,700 |
| Electricians | 10,570 |
| Teachers & Instructors | 6,050 |
| Mechanics & Technicians | 9,590 |
| Plumbers, Pipefitters & Steamfitters | 6,630 |
Source: Careerinfonet.org
*2010 Employment Data
Kentucky Exposure Sites
Many of our clients are unsure of how they could have been exposed to asbestos. We have hired some of the best investigators in the business. Our investigators will track down who was responsible to help ensure that they can be held accountable.
Below is a partial list of buildings and job sites where asbestos exposure may have occurred in Kentucky. If you or a loved one have mesothelioma, or other asbestos-related injury, and wish to consult a Kentucky mesothelioma attorney about your legal rights to compensation, CLICK HERE for a free consultation or call us at 800-300-2919.
Alleghany
Sue Oil Company

Anaconda
Big River Power Plant - Downriver Mechanical

Anchorage
Central Kentucky Lunatic Asylum
Grosscurth Distillers, Inc.
Murray Company

Ashland
A.C. Lawrence Leather Company
Allied Chemical Coke Plant
Allied Chemical Company
American Rolling Mill Company
Armco Coke Plant
Armco Oil Refinery
Armco Steel Corporation
Ashland Artificial Ice Company
Ashland Asphalt
Ashland Coal and Coke Company
Ashland Coke Plant
Ashland Electric
Ashland Fire Brick Company
Ashland Floor
Ashland Iron & Mining Company
Ashland Leather Company
Ashland Oil
Ashland Oil & Refinery Company
Ashland Steel Company
Ashland Vocational School
Ashland Works
Bellefonte Plant, Ashland Works
Ben Williamson Supply Co.
Betsy Ross Bakery
Brooks Bottling
Camden & Interstate Railway Company
Capital Manufacturing
Corbin Realty
Dawkins Building
Delco
General Refractories
General Sales
General Telephone
Ghent Powerhouse
Gulf Oil
Guyan Chevrolet
Harbison-Walker Refractories
Holland Furnace
Hooker Chemical
Inland Steel
J.N. Canden For Ashland & Cattlettsburg Railway Co.
Kentucky Electric Steel
Kentucky Solvay Coke Company
Linde Air Products Co. (Union Carbide & Carbon Corp.)
Maggard & Sons
Mansbach Metal
Middlestate Concrete
National Mine Service
North American Refractories
Norton Iron Works
Ohio Valley Electric Railway
O'Neal Roofing Company
Paul Walker Construction
Sears
Semet-Solvay Company
Sixth St. Siding
Union Boiler
Union Pipe & Concrete
United Carbon
United Steel Fabricators
Valley Lines
Waller Construction
West Works

Athertonville
Calvert Distilling Co.
Calvert Distributing Co.

Auburn
Caldwell Leather Co.

Avon
Lexington Signal Depot

Bardstown
Bardstown Asphalt Plant
Barton Brands Incorporated
Barton Distilling Co.
County Office & Court House
Fairfield Distillers Inc.
Heaven Hill Distilleries, Inc.
Independent Distilleries
J.T.S. Browns Sons Co.
Lily Tulip Cup Corporation, Us Route #62
Nazareth College
Shawhan Distillery Company
Tom Moore Distillery Company

Beam
James B. Beam Distilling Co.

Beaver Creek
Beaver Creek Coal Co.

Beaver Dam
Beaver Dam Milling Company
James B. Speed Company

Belfry
Mary Helen Coal Co., Inc.

Benham
United States Coal & Coke Company

Berea
Berea College
Berea College and Allied Schools
Berea Community School

Betsy Lane
Pittsburgh Coal Company

Big Sandy
Big Sandy Plant
Kentucky Power Co.

Big Sandy Junction
Kentucky Light & Power

Biggs
Kentland Coal

Boldman
Atlantic Seaboard Company
Columbia Gas Construction Company

Boone County
Alcy Building - 1939 Airport
Dayton Power & Light Co. - East Bend Plant

Bowling Green
Bowling Green High School
Bowling Green Plumbing & Heating
Bowling Green Power Plant
Chrysler Plant
Garrett Student Center
Holley Carburetor Co.
Kentucky University Campus, various buildings
Park City Hospital
Park City Lumber Co.
Pet Milk Co.
Union Underwear Company, Inc.
Warren East High School
Western Kentucky University, various buildings
Western State Teachers College

Brandenburg
Olin-Matheison Chemical Plant
Olin-Mathieson Chemical Corp.

Broadhead
Cass Incinerator
Clow Waste Treatment

Brown
Kentucky Utilities Co. - E. W. Brown Power Station

Buechel
General Electric Appliance Park

Buffalo
Buffalo Elementary School

Burgin
Dix Dam Power Plant
E.W. Brown Generating Station
Kentucky Utilities Company

Burnaugh
International Nickel
Inco Alloys International Inc.

Burnside
Cooper Powerhouse
Cumberland Charcoal Co.
East Kentucky Power Cooperative
East Kentucky Rural Electric Cooperative Corp.
John Sherman Cooper Station
Power Plant

Burnwell
Belfry Coal Company

Butler
Gohhagen & Mathis Rock Quarry
Rock Quarry

Cailettsburg
Calgon Corp.

Calvent
SKW Alloys

Calvert City
Air Products & Chemicals
Air Reduction Chemical Company
Airco Alloys
B.F. Goodrich Chemical Company
Cumberland Chemical Corporation
Elf Atochem North America, Inc.
Gaf Corporation
General Aniline & Film Corporation
Isp Chemical
Lummus Company
Masonry Contractor Inc.
National Carbide
New York Mining
New York Mining & Manufacturing Co.
Pennsalt Chemicals Corporation
Pennsylvania Salt Manufacturing
Tee Pac

Campbellsville
Carnation Company
Fruit of The Loom
Union Underwear Company, Inc.
WV Water Service Company

Carntown
Black River Mining Corp.

Carrollton
Arkema, Inc.
Cardinal Industrial Ins.
Carroll County High School
Carroll County Memorial Hospital
Carroll County Middle School
Dow Corning Corp.
Dow Corning Plant
M & T Chemical, Inc.

Carrollville
Koppers Company Inc.

Catlettsburg
Ashland Oil & Refining Company
Ashland Petroleum Company
Ashland Synthetic Fuels, Inc.
Calgon Corporation
Catlettsburg-Kenova-Ceredo Water Co.
Gulf Oil
Singmaster & Breyer
Timpkon Roller
Union Carbide & Carbon Chemical Corp.

Centertown
Blue Diamond Mining Corporation
Db Wilson Power Station

Central City
A & G Farm Fresh Eggs Inc.
Green River Power Plant
Kentucky Utilities Company
Tennessee Valley Authority

Chiles
Shawnee Station
Tennessee Valley Authority

Clarkson
Clarkson School, Grayson County

Clay
Webster County Coal Co.

Clearfield
Lee Clay Products Co.

Clermont
James P. Beam Distilling Company

Cloverport
Murray Roofing Tile Company

Coalton
Kentucky Electric Steel

Coral Ridge
Coral Ridge Brick Tile
General Shale Products Corporation

Corbin
Municipal Water and Light Plant
U. S. Steel Corporation
US Steel Prep Plant

Corntown
Black River Mining

Covington
Bavarian Brewing Company
Blau Heating
Blue Glass Provision
Boys Club
Chesapeake & Ohio Railroad Company
Cincinnati, Newport & Covington Street Railway Co.
City/County Jail Building
Consumers Ice Manufacturing & Cold Storage Co.
Cornwall Brothers
Covington Electric Light Company
Covington Trust & Banking
Covington Water Works
Donaldson Art Sign Company
Heidelberg Brewing Company
Holmes High School
Irs Building - Microfilm Room
Kenton County Library
Liberty Cherry & Fruit Company, Inc.
Northern Kentucky Asphalt
Northwestern Railroad
Overman and Schrader Cordage Company
Reliance Textile and Dye Works
Republic Gas Company Mitchell Trainer Works
Republic Iron and Company
Retired Priest Residence
Sohio Petroleum Co. - Lationia Refinery
South Covington and Cinti St. Railway
Standard Oil Company of Ohio
Wck Company

Crescent Springs
Flottman Office Building - Crescent Springs

Cromona
Forest Coal Co., Inc.

Culvert City
Pennwalt Chemical Corporation

Cynthiana
Eaton Corp.
Ladish Company

Danville
Britts Department Store
Centre College
Certified Brake
Danville Laundry & Dry Cleaning Company
Dritts Department Store -Danville Plaza
Kentucky State Hospital
Memorial Hospital
Palm Beach Company
Roses Department Store -Danville Plaza

Dayton
Lincoln School
Wadsworth Watch Case Company

Deane
Bethlehem Mines Corporation

Deatsville
Country Distillers Products Company
T.W. Samuels Distillery

Decoursey
L & N Railroad
Louisville & Nashville Railroad Co.

Dix Dam
E. W. Brown Power Station - Unit 2
Kentucky Utilities Co.
Westinghouse Electric Co.

Doe Run
Olin Mathieson Chemical Corp.

Drakesboro
Black Diamond Coal Co.
Paradise Steam Plant, Units 1, 2 & 3
Tennessee Valley Authority (TVA)

Dunlap
Kent Elkhorn Coal Co.
Kentland Elkhorn Coal

Dwale
Kentucky West Virginia Gas Company

Earlington
St. Bernard Mining Company

Eastern
Southeast Coal Co.

Eastern Kentucky Junction
Olive Hill Fire Brick Company

Edgewood
Dudley Pike School

Elizabethtown
Colt Industries
Elizabethtown High School
G C Burkhead Elementary School
Hardin County Memorial Hospital
Kentucky Galvanizing Company

Elkton
Elkton Diecasting Company

Eminence
Copper Range Company

Falls of Rough
Lodge Rough River State Park

Flatwoods
Clarence Bailey Construction
Commercial Poultry House
Owens Corning Glass
Rice Drywall & Painting
Russell Ferguson Building
Whitehurst Plumbing & Heating

Florence
Consolidated Telephone
Equitable Bag Company
Globe Union Company
Ramada Inn South
Sears & Roebuck
Signode Corporation
St. Paul Church
Thriftway Supermarket
U.S. Chemicals (A/K/A Swedlow, Inc.)
White Manufacturing Company
Willis Music Company

Ford
Dale Generating Plant
East Kentucky Power Cooperative
East Kentucky Rural Electric
East Kentucky Rural Electric Cooperative Corporation
L. M. Marcum Co - Dale Generating Station

Fort Campbell
Engineer Supply Officer
Ft. Campbell
Ft. Campbell Central Heating Plant
United States Army Corps of Engineers
US Army

Fort Knox
Capehart Housing Project
Fort Knox
Fort Knox - Enlisted Mens Barracks
Fort Knox Elementary School
Fort Knox Hospital
Ft. Knox Dental Clinic
General Insulation
Ireland Hospital
James E. Smith, & Sons, Inc.
John Welker Company
Tank Repair Shop

Fort Thomas
Campbell Country Hospital
City Building
Highlands High School
Johnson School
Robert Johnson School
Ruth Mayer School
St. Luke Hospital
Veteran's Affairs
Veteran's Affairs Hospital

Fourle
Kentucky Utilities Company

Frankfort
Capital Annex Boiler Plant
Capital Plaza
Capitol Annex Building
Commonwealth of Kentucky
Dept of Public Information - Photo Laboratory Annex
Frankfort Water Company
G.T. Stagg Company Division Schenley Distillers Inc.
George T. Stagg Company
K. Taylor Distilling Company
Kentucky State Board of Control
Kentucky State Board of Control for Charitable Institutions
Kentucky State Capitol Power Plant
Kentucky State Industrial College
Kentucky State Office Building
Kentucky State Reformatory
Kentucky Training Home
National Distillers Prod
Old Crow Plant
Old Grandad
Photo Lab
R. G. Feagon
Schenley Distillery Company
U.S. Industrial Chemicals Co. (A/K/A Old Crow Distillery)

Franklin
1st Federal Savings & Loan Branch Office
Kendall Corporation
Kentucky Agricultural Energy
Polyken Plant

Freeburn
George Bishop Construction

Garden City
Sunflower Powerhouse

Georgetown
Indian Refining Company

Gethsemane
Dant Distilling Company

Ghent
Ghent Powerhouse
Kentucky Utilities Co.

Gilbertsville
Lodge Ky Dam Village
Tennessee Valley Authority (TVA)

Graceland
Chesapeake & Ohio Railroad Company

Graham
Kentucky Utilities Company
W.G. Duncan Coal Company

Grahn
Louisville Fire Brick Works

Grays Knox County
J.B. Speed and Company
North Jellico Coal Company

Grayson
General Refractories
Grayson Car Shop

Green River
Green River Power Station
Kentucky Utilities Company

Greenburg
Western Electric

Greendale
Kentucky Houses of Reform

Greenup
Big Run Coal

Greenville
T.V.A.

Hallsville
National Southwire Association

Handerson
Spencer Chemical Co.

Hardin County
North Hardin High School

Hardy
Maynard Machine & Electric

Harlan
Appalachian Regional Hospital
Peabody Coal Mine

Harold
Atlantic Seaboard Corporation
Warfield Natural Gas Company

Harrisburg
Corning Glass Company

Harrodsburg
Corning Glass Works

Hawesville
Big Rivers Electric Corporation
Big Rivers Recc - Kenneth C. Coleman Power Plant
Coleman Steam Plant
Kenneth C. Coleman Power Plant
National Aluminum
National Southwire Aluminum Co.
Western Kraft Corporation
Weyerhaeuser Company
Williamette Industries

Hazard
Cowan Elementary School
Ira Baker Plumbing Co.
Kentucky River Power Company

Henderson
Anaconda Aluminum
Atmospheric Nitrogen Corp.
Big River Electric Corporation
Brown Block Plant
Carter Oil Company
City Of Henderson - Municipal Power & Light
Customs Resins
Delker Brothers Furniture
Diamonite Manufacturing Corp.
Flamingo Oil Company
Gibbs Die Casting
Gibbs Molded Products Inc.
Gulf Die Corporation, Chemicals Department
H.J. Heinz Company Plant
Henderson County Rural Electrification Association
Henderson Power House
Henderson Union Rural Electric Coop
Mcdonough Construction
Municipal Electric Light Station
Municipal Insulation
Municipal Power Plant
Spencer Chemical Company

Henry City
Middle Elementary School

Henry Clay
Big Branch Coal Company & Henry Clay Coal Company
Edgewater Coal Company

Hickman
Carborundum Company
Mengel Box Company

Hickory
Old Hickory Clay Co.

Hickwau
Meuqel Box Company

Hitchins
General Refractories Company

Hodgenoder
Hodgenoder Elementary School

Hopkinsville
Acme Mills
Commonwealth of Kentucky, Western State Hospital
Ellis Ice and Coal Company
Forbes and Brothers
Hopkinsville Sewage Treatment Plant
Jennie Stuart Hospital
Kentucky Public Service Company
R.C. Owen Lumber
Western Kentucky Insane Asylum
Western State Hospital

Hudsonville
Hudsonville Powerhouse

Inez
Martin County Coal

Irvine
Southeast Coal Company

Irvington
Blue Star Riding Camp

Jefferson
Ballard High School
Indian Trial School
Klondike Elementary School
Pleasure Ridge Vocational School
Vocational School

Jefferson County
Kosmos Portland Cement Co.

Jeffersontown
Jeffersontown

Jenkins
Bethlehem Steel
Consolidation Coal Co.

Kansas City
Armour & Company (Kansas Station)

Kenlite
Kenlite Div.

Kenutilco
Kentucky Utilities Company

Kettle Island
Pioneer Coal Company

Kevil
Carbide & Carbon Chemical - AEC Project
F. H. Magraw Co.
Old K. W. W. Siding
Union Carbide
Union Carbide Nuclear Co.

Kosmosdale
Kosmos Portland Cement Company
Louisville Gas & Electric Company - Mill Creek Plant
Louisville Gas & Electric Company

La Grange
Anaconda Wire & Cable Company
Kentucky State Reformatory
Medium Security Prison

Ladona
Wickliffe Coal Company

Langley
Kentucky Hydrocarbon Company

Latonia
Beer Distributing Warehouse
Latonia Refining Co.
Latonia Refining Corporation
Latonia Shopping Center
Sohio Oil Company

Lawrenceburg
Joseph E Seagrams & Sons- Dryer Power House
Kraft Food Co
Kraft Food Company
Tyrone Power Plant

Leach
Ashland Oil & Refinery Co.
Blaw Knox Co. Chemical Plants

Leatherwood
Blue Diamond Coal Company

Lebanon
Churchill Distilling Co.

Leitchfield
Leitchfield Elementary School

Lewisport
Commonwealth Aluminum Corporation
Harvey Aluminum, Incorporated
Martin Marietta Aluminum

Lewisville
Porcelain Metals Corp.

Lexington
American Suppliers, Inc.
American Water Works & Electric Co.
Barr Plant
Blue Grass Park
Bluegrass Insulation
Brown Machine Tool
Bryan Hunt
Burnside Power Plant
Central Baptist Hospital
Chandler Medical Center
Christ the King Church
Correction Facility
Council for State Government
Cranfill Frey Company
Dant Distillery Co.
Deboor Laundry
Eastern State Hospital
Federal Correctional Institute
General Electric Company
General Motors
General Telephone Office Building
Good Samaritan Hospital
Greyhound Bus Terminal
Heating and Cooling Plant
Henry Clay High School
Housing Authority of Lexington - Blue Grass Park
I.C.I. America, Inc.
IBM Corp.
Individual Drinking Cup Co.
Jas. E. Pepper Company and Company
Kentucky Utilities Company
Kentucky Village
Lexington Airport
Lexington Bluegrass Army Depot
Lexington Brewing Company
Lexington Clinic Building
Lexington Hydraulic & Manufacturing Co.
Lexington Laundry Company
Lexington Railway Company
Lexington Roller Mills Company
Lexington Sewage Treatment Plant
Lexington Utilities Company
Lexmark
Liggett & Myers Tobacco Co.
Municipal Housing Commission
Narcotics Hospital - J. Henry Hall
New Phoenix Company Incorporated
Nimh Clinical Research Center
North Brothers, Inc.
Old Burley Warehouse
Owens-Corning Fiberglas Corp.
P. Lorillard Co.
Panoply Corporation
Phoenix Hotel Company
Proctor & Gamble Manufacturing Co.
R. J. Reynolds Tobacco Co.
Schenley Distillers
Square D Company
St. Joseph Hospital
State College of Kentucky
The Phoenix Hotel
U of K Medical Center
United States Public Health Service
University of Kentucky, various buildings
Utter & Suter
Veterans Administration Hospital
W T Young Storage Company
Ward Corp.
Wilson Industrial Supply
Winchester High School

Limestone Springs
Schenley Distilleries, Geo T. Stad & Co.

Livermore
Green River Chair Company

Lockport
Asphalt Plant

Lookout
Big Branch Coal Company

Lothair
Kentucky and West Virginia Power Co.
Kentucky River Power Company, Inc.

Louisa
AEP Big Sandy Power Station (A/Ic/A Kentucky Power/Louisa Power Plant)
Bechtel Corporation
Big Sandy Powerhouse
Chamber's Construction
E C Ernest Electric Company
Kentucky Power Company
Kentucky Utilities Co.
Kentucky West Virginia Gas Company
Lousia Power Plant
Stylrite Prefab Homes

Louisville
2316 Watterson Trail
662 Lindell St., Apartment Building
A.P. Green Refractories Company
Acands, Inc.
Aetna Oil Co.
Albert Rich Motel
Alex J Barrett Junior High School
Amer Rad and Stand San
American Air Filter
American Medicinal Spirits Company, Inc.
American Radiator & Standard Sanitary Corp.
American Rubber & Chemical Co.
American Synthetic
American Textile Woolen Company
American Tobacco Company
Amstan Corporation
Anaconda Aluminum
Anaconda Copper Mining Company
Anderson Manufacturing Co.
Appliance Park
Arkla Air Conditioning Corp.
Armstrong Contracting & Supply
Ashland Oil, Inc.
B.F. Goodrich Chemical Company
B.P. Avery & Sons
Ballard and Ballard Company
Baptist Church - Walnut Street
Belknap Hardware and Manufacturing Company
Berger Jim, Inc.
Bernheim Distilling Company
Bigelow Liptak Corporation, La Ja
Blue Grass Cooperage Company
Bonnie Brothers Distillery
Boone Distillery
Borden Chemical Co.
Bosch Chemical Company
Boyled Galvanizing Company
Brown - Forman Distillery Co.
Brown & Williamson Tobacco Corporation
Brown Forman Distillers Corporation
Brown Power Station
Brown Wood Preserving Co.
Buckeye Cellulose Corporation
Buckeye Cotton Oil Company
C & I Girdler Corp.
C J Drum - Storage Facility
C.F. Vissman and Company
Carbide & Carbon Chemicals Corporation
Cardinal Extrusions Co.
Cardinal Industrial Insulation
Catalysts & Chemicals
Celanese Coatings Company
Central Consumers Company
Central Kentucky Lunatic Asylum
Central Maintenance Bldg. #26 - Appliance Park
Chevron Asphalt Company
Churchill Downs Club Room
Churchill Downs, Dining Room B
Citizens Electric Light & Power Company
Citizens Lighting Company
City & County
Colgate, Palmolive Plant
Columbia Land Co.
Consolidated Realty Company
Container Corp of America
Cooper Hewitt Company
Corhart Refractories Company
Cornwall Brothers
County Metropolitan Sewer District
Courier Journal Company
Creasey Company
Crescent Hill Pumping Station
Crothersville School
Danner Restaurant
Diehl Pump Co.
Dixie Roofing & Insulation
Dosker Manor Project
Doss School
Dow Corning Chemical
Dow Petrochemical
Drummond Manufacturing Company
Dupont Chemical
Dwight D Eisenhower Elementary School
E. W. Brown Power Station
E.I. Du Pont De Nemours & Company
Eastern Kentucky State University
Eastern Parkway
Edward F. Heimbrock Company
Ewing Van Aimen
Falls City Brewing Company, Inc.
Falls City Ice and Beverage Co.
Faucett Dearing Co.
Federal Reserve Bank
First National Bank
Fischer Packing Co.
Five-Fifty Apartments
Ford Motor Company
Francis Building
Frank Fehr Brewing Company
Frankfort Distilleries,Inc.
Frederick's Bowling Alley
Frito Lay, Inc.
Gamble Brothers, Inc.
General Electric Company
General Hospital
General Insulation & Roofing Co.
General Insulation & Supply
Geon Plant
George G. Fetter Lighting & Heating Company
Germantown Siding
Girdler Catalyst & Chemical Company
Girdler Corporation
Glenview East Apartment Building
Golden Foods
Goodrich
Gordon Foods Company
Harry Doss High School
Henry Fischer Packing Company
Henry Vogt Machine Company
Hikes Point Apartment Building
Hillcreek Manor Nursing Home
Hirsch Brothers & Company
Hope Worsted Mills
Hurstbourne Highrise Office Building
Hydro-Blast Corporation
Illinois Central System
Ind Farm Bureau
Industrial Engineering Co.
International Harvester Company
J. Gordon English Company
J. Graham Brown Educational Center
J. Mc Thelliauis Company
J. Schwarzwalder & Sons Inc.
J.B. Speeds and Company
J.B. Wathen and Brothers Company
J.G. Mattingly Company
Jas. Mc Williams and Company
Jeff Boat
Jefferson Company Jail
Jefferson County Jail
Jefferson Hall of Justice
Jefferson Woodworking Company
Jesco Sheet Metal Company
Jewish Hospital
John Finzer and Brothers
Joseph E. Seagram & Sons, Inc.
Joseph Mcwilliams & Co.
K.X.C. & I. Girdler
Kentuckey Wagon Manufacturing Co.
Kentucky & Indiana Terminal Railroad Co.
Kentucky Asphalt Company
Kentucky Distilleries & Warehouse Co.
Kentucky Electric Company
Kentucky State Industrial College
Kentucky Tobacco Product Company
Kentucky Valley Distilling Company
Kenwood Corporation
Klarer of Kentucky
Klarer Packing Company
L & N Railroad
Levy Brothers
Lge Plant Paddy Run
Lisco Fabrication Inc.
Lorillard Corporation
Louisville & Interurban RR Company
Louisville and Nashville Railroad
Louisville Chair & Furniture
Louisville Cotton Oil Company
Louisville Courier-Journal
Louisville Drying Machinery Co.
Louisville Electric Light Company
Louisville Fire Brick Works
Louisville Gas & Electric Co - Cane Run Station
Louisville Gas & Electric Co.
Louisville Gas & Electric Co. - Paddy's Run Station
Louisville Gas & Electric Co. - Waterside
Louisville Gas & Electric, Cane Run Station
Louisville Gas Company
Louisville General Hospital
Louisville Insulation & Supply Company
Louisville Lighting Company
Louisville Linen Supply Co.
Louisville Power Plant
Louisville Provision Company
Louisville Railway Company
Louisville Refining Company
Louisville Soap Company
Louisville Space Center
Louisville Tin & Stove
Louisville Trust Company
Louisville Veneer Works
Louisville Water Company, Inc.
M & T Chemical Inc.
Margaret Merker School
Markolfs Meat Company
Masonic Widows & Orphans Home
Mayfield Woolen Mills Clothing Co.
Mengel Body Company
Mengel Box Company
Merchant's Ice & Cold Storage
Methodist Evangelical Hospital
Mill Creek Elementary School
Mill Creek Station
Minneapolis Moline Co.
Mobil Chemical Company
Monarch Branch
Muscatatuck School
National Distillers Products Corporation
Neoprene Plant
Newcomb-Griffin Co.
Nopco Chemical Co.
Norman Lumber
OCF Corporation - Dryers
Ohio Falls Dye and Finishing Works
Okolona Elementary School
Old Kentucky Distillery
Old Kentucky Woolen Mills
Olin Mathieson Chemical Corp.
Owens Corning Fiberglass Corp.
P. Lorillard Company
Packaging Service Co.
Paddy's Run Station
Palmer Products
Paoli School
Park and Dilford Distillery
Parkland Junior High School
Parkway Team Track
Philbrico
Philip Morris & Company Limited, Inc.
Phoenix Brewing Company
Porcelain Metals Corporation
Producers Wood Preserving Company
Publicker Company
Puritan Apartments
Quality Foods Incorporated
Ralston Purina
Ready Mix Concrete Co.
Red Cross Blood Center
Rex Chain Belt Incorporated - Dryer
Reynolds Metal Company
River Front Parking Garage
Rohm & Haas Company
Ronalco
Ross Paris Hotel Company
S. Wallace Edwards
Saint Mary & Elizabeth Hospital
Saint Matthews Nursing Home
Sam P. Wallace & Co.
Science Building
Seelbach Hotel
Seelbach Realty Company
Shawnee Elementary School
Shawnee High School
Shenley Distillery Bernheim Distillery
Sinclair Refining Co.
Sisters of The Good Shepherd
South Central Bell Telephone Company
Southern Baptist Theological Seminary
Southern Bell Telephone Co. Building
Southern Material Services Co., Inc.
Southern Repairs
Southwestern Tobacco Company
Spalding Laundry and Dry Cleaning Co.
Speed Realty Company
St. Joseph Infirmary
St. Mary and Elizabeth Hospital
St. Paul's Episcopal Church
St. Xavier Laundry
Standard Sanitary Company
Standiford Field
State Tuberculosis Hospital
Stauffer Chemical Co.
Straight Creek Coal and Coke Company
Sunnybrook Distillery Company
Ten Broeck Tyre Company
The Marley Co.
The Mengel Co. (Currogated Box Division)
Tobacco Warehousing and Trading Company
Tommy Borders
Tube Turns Division of Chemetron Corp.
Union Carbide & Carbon Chemical Corp.
University Hospital
University Of Kentucky - English Building
University Of Louisville, various buildings
US District Courthouse
Veterans Administration Hospital
Veteran's Affairs Hospital
Vocational Education Building
Vogt Brothers Manufacturing Co.
Votator Division
Walnut Street Baptist Church
Ware Ivan Heating & Cooling
Weissinger Gaulbert Real Estate Company
Western Junior High School
Western Kraft
Westinghouse
Wood Mosaic Company
Wright and Taylor

Lovely
Pontiki Coal Corp

Lower Elk
William Ritter Lumber Company

Ludlow
Mary A Gaetz Elementary School
Pullman Company

Lynch Station
United States Coal & Coke Company, Inc.

Madisonville
General Electric
Hopkins County Development Corporation
Peabody Coal Co.
Pittsburg & Midway Coal

Magnolia
Magnolia Elementary School

Manchester
Mary Gail Coal Company

Mannington
Memphis Cool Mining Company

Mawesville
Western Corp.

Mayfield
Continental General Tire
Curlee Clothing Company
General Tire & Rubber Co.
Graves County Water and Light Company
Kentucky-Tennessee Clay Company
Mayfield Water and Light Company
Mayfield Woolen Mills
Merit Clothing Co. (A/K/A Dillon Manufacturing Co.)
Pet Milk Company
S.B. Smith & Co.
Tire Plant

Maysville
Browning Manufacturing
Carnation Company
Charleston Bottoms - Power House
East Kentucky Power Cooperative
East Kentucky Powerhouse
East Kentucky Rural Electric Cooperative Corporation
Maysville Public Service Co. (A/K/A Kentucky Utilities)
Parker Tobacco Company Inc (A/K/A Rj Reynolds)
Spurlock Powerhouse

Maytown
Carbide & Carbon Chemical
Union Carbide

Mcbrayer
Old Joe Distilling Company

Mchenry
J.B. Speed Company
Williams Coal Company

Mercer County
E.W. Brown Generating Station
Kentucky Utilities Company

Mexico
Pigmy Mining Company

Middlesborough
Middlesboro Kentucky Hospital
Tenn-Flake
V.R. Davis Construction Company
Watts Steel Iron Syndicate

Middletown
Middletown Elementary School

Millbrook
Elkhorn Forks Distillery
K. Taylor Distilling Company
National Distillers Products Corporation

Morehead
C. W. Rogers Station
Jesus Our Savior Church
Kentucky Power Company
Morehead State College, various buildings
Morehead State Teachers College
Pine Hills Construction
Tennessee Gas Pipeline Company
Tennessee Gas Transmission - Station 110-2

Morganfield
Breckenridge Job Corps Center
Hillcrest Carpets Division of Hill Industries, Inc.
Sheller-Globe Corporation

Murray
Murray Lumber Co.
Murray Manufacturing Co.
Murray State College
Murray State University - various buildings
R.T. Vanderbilt Company

Nazareth
Nazareth Literary & Benevolent Institution

Near Rabbit Hash
Cincinnati Gas and Electric Company

New Orleans
Brazilian National Steel

Newman
International Coal Refining Company

Newport
Acme Newport Steel Company
Andrews Steel Company
Cava Springs Distillery
Cincinnati, Newport & Covington Light & Traction Co.
Cincinnati, Newport and Covington Railway
Coin, Newport and Covington Light
Commissioners of Water Works
Crystal Ice Company, Inc.
Firestone Plumbing
George Wiedemann Brewing Company
National Distributing Co.
Newport Elderly Home
Newport Rolling Mill Company
Newport Steel Corp.
Peppleprd Distillery
South Covington & Cincinnati Street Railway Co.
St. Luke Hospital East
Water Works Pumping Station

Northville
Kentucky Utilities Company

Nortonville
Kentucky Electric Power Company
Kentucky Utilities Company

Old Kow
F.H. Mcgraw & Co.

Olive Hill
General Refractories Company
Harbison-Walker Refractories Co.
Olive Hill Fire Brick Company
General Refractories
Heim Sheet Metal Company

Owensboro
American Tobacco Co.
Anglo-American Mill Corp.
Bradford Supply Company
Can Tex Industries
Central Sheet Metal
City Utilities Commission
Concho Petroleum Co.
Cox Drilling Co.
Daviess County Distilling Company
Elmer Smith Power Station
Field Packing Co.
Fleischmann Distilling Corp.
General Electric
Glenmore Distilleries
Green River Steel Company
Mealey Distilling Company
Municipal Light Plant
Municipal Power Plant - Elmer Smith Station
Murphy Chair Company
Owens Corning Fiberglass Corp.
Owensboro Municipal Electric Works
Owensboro Municipal Utilities
Owensboro Municipal Utilities - Elmer Smith Station
Owensboro Sewage Treatment Plant
Schrecker Supply Co.
Texas Gas Transmission Corp. - Home Office Building
Troy Laundry & Cleaners
W.H. Patterson
W.R. Grace & Company

Owensville
Texas Eastern Transmission

Owenton
Kraft Foods, Inc.

Owingsville
Texas-Eastern Transmission Corp.

Paducah
A.E.C. Atomic Plant
Atomic Energy Plant
B. F. Goodrich Co.
Badger Job
Badger Ordinance
Bowling Green Powerhouse
City Consumers Company
City Of Paducah Lighting Plant
Cohankus Manufacturing Company
E.I. Du Pont De Nemours & Company
Henry A Potter Supply Company
Hoe Supply Company
Illinois Central Railroad Company
Illinois Central System
Kentucky Utilities Company
Lather Joppa Power Plant
Marion Prison
Midwest Dairy Products Corporation
Nashville Chattanooga and St. Louis Railway
Paducah City Railway Company
Paducah Electric Company
Paducah Light and Power Company
Paducah Street Railway Company
Paducah Water Company
Petter Henry A Supply Co.
Robinson Hospital
Rush Engineering
Shawnee Plant
T.V.A. Power Plant
Tennessee Valley Authority
Triangle Insulation Co.
TVA, Shawnee Station
U.S. Atomic Energy Commission
Union Carbide Nuclear Compnay

Paintsville
Ashland Oil & Refinery Company
Brundred Oil Co.
Mayo Vocational School

Paradise
Paradise Steam Plant
Tennessee Valley Authority
Tennessee Valley Authority - Paradise Steam Plant

Paradise Junction
Tennessee Valley Authority - Paradise Steam Plant

Paradise Valley
Tennessee Valley Authority

Paris
Liggett Myers
Paris Electric Light Company Inc.

Phoucah
Wahls Home Laundry, Inc.

Pike County
Pond Creek Coal Company

Pikesville
Construction Associates
Kentland Coal
Barb's Construction
Call & Ramsey Coal
Preston Building & Supply
Stepps Construction

Pineville
Kentucky Utilities Company
Pioneer Coal Company
Straight Creek Coal and Coke Company

Plattsburgh
Murphy Fabrication & Erection Co.

Prestonsburg
Columbia Gas Company
E.W. Jessee Lumber Company
Gakye Corporation
James W. Hazlett Contracting
May Sign Company
Sayres Plumbing

Princess
Big Run Coal Company
Cline Brick Company

Princeton
Grinnell Corporation

Providence
Duvin Coal Company
Ruckman Coal Company

Quenton
Quenton County High School

Rabbit Hash
Dayton Power & Light Company

Raceland
B.J. Shaw
Chesapeake and Ohio Railroad Company
Csx Transporation, Inc.
Fela Csx Railroad Raceland Yard

Rawesville
Kenneth C. Coleman Power Plant - Big Rivers Recc Unit 1
Western Craft Corp.

Richmond
Chiller University Center
Eastern Kentucky State College - various buildings
H. K. Porter (Thermoid Div.)
Okonite Company
State of Kentucky

Richwood
Boron Oil
Truck Plaza

Robards
Western Kentucky Energy

Robinson Creek
Ford Elkhorn Mining Company

Rush
Gibbs Construction

Russell
C & O Railroad
Chesapeake and Ohio Railroad Company
Csx
Fela Csx Railroad Russell Yard
Inland Steel
Koppers Company, Inc. - Wood Preserving Division
Northwestern Railroad
Queen City Steel
Raceland Car Shops
Russell Engine Terminal

Russellville
Bilt Rite Products, Inc.
Emerson Electric Manufacturing Company
Loftus Engineering
Rockwell International
Rockwell Manufacturing Co. - New Factory Bldg.
Town of Russelville

Salyersville
Island Creek Coal

Scottsville
Town Of Scottsville - Sewage Treatment Plant

Sebree
Big River Electric Corporation
Big River Power
Big Rivers Paper Co.
Big Rivers Steam Plant
General Electric Co. - Kentucky Power Station #2
KBI Plant
Reid Generating Station
Scott Manufacturing Co.

Shawnee
Tennessee Valley Authority

Shelby County
Consolidation Coal Company

Shelbyville
American Air Filter
Suma Inc.

Shepherdsville
HK Porter Co.

Sidney
Scotts Branch Plant

Siloam
Chesapeake & Ohio Railway Co.
Columbia Hydrocarbon Corporation
Combustion Engineering, Inc.

Silver Grove
Chesapeake and Ohio Railroad Company

Somerset
Cooper Power Station

South Carrolton
Green River Power Station
Kentucky Utilities Company

South Louisville
Louisville and Nashville Railway

South Shore
Charles Taylor & Sons
Hooker Chemical Company
Hooker Electrochemical Co.
National Lead
Occidental Chemical Corporation

South Williamson
Appalachian Regional Hospital
Williams Bros Corp.

Springfield
Springfield Water & Electric Light Company

Stamping Ground
Buffalo Springs Distilling Company
Green River Distilling Company

Steelton
Green River Steel

Sterling
Hobart Manufacturing Company

Stevens
Stevens Railroad Yard

Stithon
Camp Knox/Fort Knox

Stone
Eastern Coal Corporation
Ford Motor Company
Fordson Coal Company

Sturgess
Pyro Mining Co.

Taylor Mines
Taylor Coal Company

Thealka
North East Coal Company

Thelma
Rehabilitation Center

Thomas
Electric Power Plant, L.E. Stevens Co.

Thirftway
Thriftway - Dixie Highway

Torchlight
Louisa Chemical Company

Turkey Point
Dickercon Motors

Tyrone
Kentucky Stone Asphalt Plant
Kentucky Utilities Company
Tyrone Power House

Union
Cincinnati Gas and Electric Company

Valley Station
Valley High School

Varilla
Asher Coal Mining Company
Electric Transmission Company

Versailles
Kentucky Utilities Company

Warfield
United Fuel Gas Company

Wasioto
Asher Coal Mining Company

Wayland
National Mines Corp.
L & M Construction Company

West Henderson
Gulf Oil Corporation
Solvay Process Div., Allied Chemical & Dye Corporation
Spencer Chemical Company

West Liberty
Tibbetts Plumbing & Heating

West Paducah
Shawnee (Ky) Steam Plant Units
Tennessee Valley Authority

Whitesburg
Appalachian Regional Hospital

Wickliffe
Westvaco Corporation

Wilder
Interlake Steel
International Detrola Corporation
Newport Steel Corp.

Wilmore
Asbury College

Wilton
J.B. Speed and Company
North Jellico Coal Company

Winchester
Britts Department Store
Clark Co. Hospital
East Kentucky Rural Electric Cooperative
General Hardware & Supply Co
Warehouse for Stock

Wolf Creek
Consolidated Comstock

Wolfpit
Quinnsee Iron Mining Company

Woodbine
North Jellico Coal Company

Worthington
Gatx
Mills Drywall

Wurtland
Dowell Johnson Construction
E. I. Dupont De Nemours & Co.

Wycliffe
Westvaco Paper Mill

Yancey
Harlan Fuel Company