New Orleans, located in southeast Louisiana along the Mississippi River, is the largest city in the state of Louisiana and an important United States port. New Orleans was founded by French Settlers and named after the French city Orléans. The city became a part of the United States in 1803.
The access to both the Mississippi River and the Atlantic Ocean provided by the Port of New Orleans made the city a major center for shipping and trading. Shipbuilding, food manufacturing, sugar and cotton, refining and chemical production contributed to the growth of New Orleans in the 19th century. During the 20th century, as railroads and highways diverted shipping from the river, the port remained a major hub, but the manufacturing businesses in New Orleans began to decrease after World War II.
Today, New Orleans is known for its French influences, music, festivals, cuisine and tourism. The city's rich history of shipbuilding and manufacturing includes many buildings and industries where asbestos was widely used, putting workers at an increased risk of developing mesothelioma cancer from asbestos exposure.
If you or a loved one has been diagnosed with mesothelioma and would like to consult a mesothelioma lawyer in New Orleans about your legal rights to compensation, CLICK HERE for a free consultation or call us at 800-300-2919.
Filing a Mesothelioma Claim in New Orleans, LA
Our New Orleans mesothelioma law firm is focused solely on mesothelioma allows us to be sensitive to the concerns of our clients suffering while navigating the unique legal aspects of these cases and maximizing each client's recovery. It is important to know that every state has its own laws and if you wait too long, your claims may be barred.
New Orleans Mesothelioma Treatment Centers
There are a number of cancer centers and doctors near New Orleans that treat mesothelioma cancer. The following are a list of some of the cancer centers that specialize in treatment for mesothelioma. If you would like to learn more, CLICK HERE to contact our client service team or call us at 800-300-2919.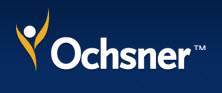 Ochsner Cancer Institute
Ochsner Medical Center
1514 Jefferson Highway
New Orleans, LA 70121
Louisiana Mesothelioma Physicians
Brian L. Pettiford, M.D.
Cardiothoracic Surgeon
Ochsner Cancer Institute
Ochsner Medical Center
1514 Jefferson Hwy.
New Orleans, LA 70121
(504) 842-3966
An honor's graduate of Morehouse College in Atlanta Georgia, Dr. Brian L. Pettiford went on to receive his medical degree from the University of Pittsburgh School of Medicine. Dr. Pettiford completed both his residency and fellowship at the University of Pittsburgh Medical Center. During the time of his residency, he served as a Lieutenant in the United States Navy Reserve Medical Corps from which he was granted an honorable discharge in 2006 as a Lieutenant Commander. Currently, at Ochsner Medical Center in New Orleans, Louisiana, Dr. Pettiford is part of a team of specially-trained physicians whose primary focus is to treat patients with lung disorders such as lung cancer, mesothelioma, and thoracic malignancies. This team of physicians operates under the Multidisciplinary Lung Cancer Clinic which is comprised of the Departments of Thoracic Medical Oncology, Thoracic Surgery, Pulmonary Medicine, and Radiation Oncology and is housed in The Gayle and Tom Benson Cancer Center at Ochsner Medical Center.
New Orleans, LA Asbestos Exposure Sites
Many of our clients are unsure of how they could have been exposed to asbestos. We have hired some of the best investigators in the business. Our investigators will track down who was responsible to help ensure that they can be held accountable.
Below is a partial list of buildings and job sites where asbestos exposure may have occurred in New Orleans, Louisiana. If you or a loved one have mesothelioma, or other asbestos-related injury, and wish to consult an attorney about your legal rights to compensation, CLICK HERE for a free consultation or call us at 800-300-2919.
B. Barone
Baldwin & Company
A.J. Heggins
A.M. Lockett & Company
Abraham Baldwin
Acands, Inc.
Aedanus Burke
Aimee Lykes
Ainsworth (USS)
Air Products & Chemicals
Akdeniz(F257)
Al G. Wichterich Co.
Alabama Power Co.
Albert G. Brown
Alchiba
Alcoa Steamship Co.
Alden Mills
Alexander W. Doniphan
Alexander White
Alexandra
Allen Towers
Allied/Solvay - Vessels & Apparatus
Allison Lykes
Amco Insulations
Amer Cyanimid Company
American Brewing Co.
American Creosote Works, Inc.
American Cyanamid Company
American Marine Corp.
American Radiator
American Standard Corporation
American Sugar Refining Company
American Tankships Corporation
Andrew A. Humphreys
Andrew Marschalk
Andrew Moore
Anji
Anthony Timberland, Whitney Building
Arlington
Armour and Company
Armstrong Contracting & Supply Corporation
Armstrong Cork Company
Aschaffenburg Company
Atlantic Gulf Supply Co.
Avondale Shipyard
Aylwin (USS)
Babcock & Wilcox
Banner Seam
Baptist Theological
Barbey (USS)
Baton Rouge
Beckley Seam
Bell Telephone Building
Belou & Company
Benjamin Contee
Berwimavale
Bestwall Gypsum Co.
Biehl and Company
Blue Plate Foods, Inc.
Boeing Company
Boland Machine, Shipyard
Bon Air Seam
Boston (USS)
Bowen (USS)
Branton Insulations, Inc.
Brewton (USS)
Brig. General Clinton W. Russell
Brooklyn Cooperage Company
Brothers of the Sacred Heart High School
Buck Kreihs Shipbuilding
Bureau of Yards and Docks, Naval Air Station
Button Gwinnett
C.C. Hartwell Company, Limited
C.S. Burt and Company
C.W. Wills
Cabot Carbon Company
Caffrey Central Sugar Refining & Railroad Co.
Cafiero Ice Works, Inc.
Caire and Graugnard
Cambon Team Track, Belou & Company
Canal Bank & Trust Company
Canal Barge Company
Canterbury Leader
Cape Canaveral
Cape Canso
Cape Catoche
Cape Farewell
Cape Flattery
Capodanno (USS)
Caribstar
Carribbean Trading Company
Castle Industries
Celotex Corporation
Central Ice & Cold Storage Company
Chalmette Laundry
Chalmette Petroleum Corporation
Charity Hospital Of Louisiana
Charles A Wickliffe
Charles Berry (USS)
Charles Brantley Aycock
Charles Henderson
Charles W. Wooster
Charlestown
Chilton Seam
Christopher Lykes
Chrysanthystar
Chulalok
Cimarron (USS)
City Incenerator
Civic Center Building
Clarion Hotel
Claud Jones (USS)
Clessi Marine
Concord
Consumers Light Company
Cook (USS)
Corporation De'Fomento
Crane Constr Company
Cran-Moore, Inc.
Crescent City Rice Mill Company
Crescent City Stock Yard & Slaughter House Co.
Cypremont Factory
D.H. Holmes Company, Ltd
Daniel Huger
David G. Farragut
David Holmes
David T. Wilentz
Degelos Brothers Grain Corporation
Delta Match Corporation
Delta Norte
Delta Queen Steamboat Company
Delta Shipbuilding Corp.
Delta Southern Shipyard
Dilts Machine Works
Dixie Brewing Company
Dixie Machine Welding & Metal Works Inc.
Donald B Beary (USS)
Dorothy Stevenson
Doullet and Williams
Dow Chemical
Dumyat
Duncan F. Kenner, Hermitage Plantation
E. & J. Koch
E.I. Du Pont De Nemours & Co.
Eagle Asbestos & Packing Co., Inc.
Eagle Seam
Eastern
Edgar Murray Supply Co.
Edison Electric Illuminating Company
Edith
Edward Sparrow
EGE (F256)
Elias Boudinot
Eliza Jane Nicholson
Elizabeth H.
Elmer Montgomery (USS)
Elmer Tank and Boiler Works
Entergy New Orleans, Inc.
Equitable Shipbuilding
Ernst and Company
Esso Baton Rouge
Esso Philadelphia
Esso San Francisco
Eugene W Hilgard
Evelyn
Everett
Exxon Baton Rouge
Exxon Company USA
Exxon Philadelphia
Exxon San Francisco
F T Frelinghuysen
Fairmont Hotel
Falstaff Brewing Corporation
Federal Post Office Building
Fen Yang
Fighter
Fisher Lumber Manufacturing Company
Flintkote Company
Flormerca Line
Fong Yang
Food First
Francesco Parisi
Freeport Minerals Co.
Freeport Seam
Freeport Sulphur Company
French Market Ice Manufacturing Company
G.F. Faurat
Gabler Insulation Company
General Electric Company United States Naval Station
General Services Administration
George A. Marr
George B. Swift Company
George Gale
George Leonard
George M. Murrell Planting & Manufacturing Co.
George Ogden
George Poindexter
George W. Kendall
Gerard F. Tujague, Inc.
Giredon Switch Door 5
Glamorgan Seam
Grandjean Mills & Le Yasseur
Green Harbor
Green Island
Green Valley
Groton Trails
Gulf Banker
Gulf Farmer
Gulf Merchant
Gulf Shipper
Gulf Tender
Gulf Tracer
Gulf Trader
Gulfwater
Gypsy Power Plant
H.E. Shurig
Haase Construction Company
Hae Yang
Halter Marine
Harper Robinson & Co.
Haubtman and Loeb Company
Henderson Sugar Refinery
Henry Groves Connor
Henry L. Ellsworth
Henry S. Foote
Henry Wynkoop
Herrin Seam
Hibernia Bank Building
Higgins Aircraft, Inc.
Higgins Industries
Higgins Shipyard
Home Industry Iron Works
Hooker Chemical
Horace H Harvey
Hotel America
Hotel Dieu Hospital
Hotel Roosevelt
Hunt-Wesson Oil
Hwai Yang
Illinois Central Elevator
Imboden Seam
Industrial Canal Steam Electric Station
Iniboden Seam
Insulation Engineers, Inc.
International Distillery
International Trade Mart Building
Irwin Russell
Island Refining Corporation
J C W Beckham
J. Cusimana
J.C. Higgins Shipyard, Higgins Shipyard
J.J. Jackson
J.S. Otis Mahogany Company
Jackson Brewing Corporation
Jacob Thompson
Jagger Seafer
Jagger Seam
James E Howard
James Mchenry
Jean Baptiste Le Moyne
Jellico Seam
Jesse L. Brown (USS)
Jewell Seam
Jewish Community Center
John A Quitman
John A. Morris Ashton Plantation
John Mcdonogh
John R. Perry (USS)
John Sharp Williams
John Stagg
John Vining
Johns-Manville
Jonathan Grout
Jonathan Sturges
Jonathan Trumbull
Joseph Goldberger
Joseph Hewes (USS)
Joseph N Nicollet
Joshua Seney
Josiah Parker
Judah Touro
Judge Emile Rost
Julian Poydras
Jung Hotel
Jupiter
Kaiser Aluminium
Karadeniz (F255)
Kimisis
King & Company
Kingston
Kirk (USS)
Knox Glass Works
L & N Crossing and Industrial Canal
L. D. Reeder Company
La Mo Refractory Supply Company
Lacassine Company (A.M.L.)
Lafcadio Hearn
Lafourche Lumber
Lan Yang
Lane Cotton Mills Company

Lane Mills
Lasalle Seam
Lehman Abraham & Company Cotton Mills
Leif Ericson
Leon Godchaux
Lexington
Lichtenstein and Hechinger
Light Company La State Rice Milling Co.
Linn Boyd
Linton Seam
Little Gypsy Powerhouse
Lockhead Martin Marietta Michoud
Lone Star and Crescent Oil Company
Lone Star Cement Corporation
Louisana Power & Light
Louisana Sugar Refining Company
Louisiana Cement Co.
Louisiana Distillery Company, Limited
Louisiana Ice Company
Louisiana Molasses Company
Louisiana Power & Light Company
Louisiana State University - Library Building
Louisiana Sugar Refining Company
Lower Warehousing Co.
Loyola University
Lucius Q. C. Lamar
Lykes Incorporated
Macheca Real Estate & Improvement Company
Macky & Manus
Mae
Maginnis Cotton Mills
Maginnis Oil Works
Magnolia Compress & Warehouse Company, Inc.
Maison Blanche Building
Malden
Margaret Lykes
Marine Coaster
Marine Leader
Marine Merchant
Marine Shipper
Marine Trader
Marine Transport
Maritrop Trading Company
Market St. Station
Marquette Insulation
Martin Marietta, Nasa
Mary Ashley Townsend
Mason L Weems
Masonry Product Sales
Mauvenet (F250)
Mayer Goddraux
Mccandless (USS)
Mccarty Branton, Inc.
Mccarty Corporation
Mcmorris (USS)
Mcwilliams Dredging Company
Medford
Melrose
Mengel Company
Merchants Ice Co. Ltd
Mercier Hotel
Mercy Hospital
Merrimac Seam
Merrimack (USS)
Metairie Ridge Nursery Company
Metropolitan Bank Building
Mex, Petroleum Corporation
Michael Tracy
Michand Ordnance Plant
Middle South Services, Inc.
Miller (USS)
Mingo Seam
Mink
Moinester (USS)
Monongahela (USS)
Monsanto
Moose
Mopsi Michoud Power Station
Morgan Louisiana & Texas Railroad & Steamship Co.
Mostank
Mount Sunape
Mount Tamalpais
Murray Edgar Supply Co. Inc.
N. O. Cold Storage Company
Nasa Michoud Operations
Natico
National Brewing Company
National Gypsum
National Linen Service Corporation
National Rice Milling Company
National Space Technology
New Orleans & Carrollton Railroad Light & Power Co.
New Orleans Acid and Fertilizer Company
New Orleans and Carrollton Railroad Company
New Orleans Civic Center and City Hall
New Orleans Compress Company
New Orleans Cotton Exposition
New Orleans Drainage Commission
New Orleans Gas Light Company
New Orleans Levee Pumping Station
New Orleans Linen Supply Company
New Orleans Picayune
New Orleans Public Belt Railway
New Orleans Public Service
New Orleans Railway and Light Company
New Orleans Railway Company
New Orleans Sanitation Department
New Orleans Sewage & Water Board
Newcomb College
Newton
Ng Manufacturing Plant
Ning Yang (F938)
Norfolk Southern Railway
Norman O Pedrick
Northern Ships Agency
Number 2 Louisiana Plant
Office of Data & Financial Mgmt. - Supply Depot
Old Union Brew Bldg.
Opie Read
Orleans Parish - Mimosa School
Orleans Press
Oronite Chemical
Orsa
Oscar S Straus
Otis Astoria Corporation
Our Lady of Prompt Succor
Our Lady Star of the Sea Church
Owens Illinois Glass Company - Glass Container Division
Owens-Illinois, Inc.
Panama Canal Co.
Panama Ice Company
Panda
Pandora
Paul (USS)
Paul Revere
Paul Tulane
Pendleton Shipyard
Penobscot
Pharris (USS)
Philander C. Knox
Phoenix Planting & Manufacturing Company
Phutthayofta Chulalok (F461)
Pierre Soule
Pittsburgh Seam
Planters Rice Mills
Planters Sugar Refining Company
Plymouth
Pocahontas Seam
Point Vicente
Polarusoil
Ponderosa
Poplar Theatre
Port Of New Orleans
Powellton Seam
Quaker Oats Company
R. M. Johnson
Rashid
Reading
Red Star Yeast and Products Company
Redstone Seam
Reef Industries Inc.
Reginald A. Fessenden
Reilly-Benton Company Inc
Rheem Manufacturing Co.
Richard M. Johnson
Richard Mumford Pearson
Rickert Rice Mill Incorporated
Robert Bacon
Robert E. Lee
Robert Lowry
Robert W. Bingham
Roda Seam
Roger Griswold
Roosevelt Hotel
Royal Orleans Hotel
S.T.I.
Salmen Brick and Lumber Company
Sam Houston
Samuel Dexter
San Houston
Sanderson and Porter
Sara Mayo Hospital, Replacement & Expansion
Schmidt and Ziegler
Sea Comet
Sea Magic
Seabrave
Seacommet
Seadream
Seaglorious
Searanger
Sears Roebuck & Co.
Seavalor
Seidel Furniture Manufacturing Company
Semmes (USS)
Service Engineering Co.
Seton Academy
Sewanee Seam
Sewell Seam
Sewer & Water Board
Sewerage and Water Board of New Orleans
Shell Chemical Company
Shell Oil Company
Soullet and Williams
Southdown, Inc.
Southern Baptist Hospital
Southern Ice Company
Southern Railroad
Southern Scrap Material Ltd
Southport Mills, Limited
Southwestern Rice Canal Company, Limited
St. Charles Hotel
St. Francis Cabrini
St. Josephs Paper Co.
Standard Brands, Inc.
Standard Brewing Company
Standard Cotton Seed Oil Company
Stonewall Jackson
Streator Seam
Sun Erection Chemical Plant
Supply Depot
Swift and Company
T P Switch
T. Smith Incorporated
T.J. Jackson
Takoil
Talon
Tarleton Brown
Tattnall (USS)
Taxiarch
Taylor-Seidenbach, Inc.
Tenneco Oil Company
Terminal Freight Transfer
Texaco
Textile Mills Corporation
The Ecuadorian Purchasing Co.
Theodoric Bland
Thomas B. Robertson
Thomas C Hart (USS)
Thomas F Cunningham
Thomas Fitzsimons
Thomas Scott
Thomas Sinnicksen
Thomas Sully and Company
Thomas Tracy
Timothy Bloodworth
Tobias E. Stanbury
Todd Johnson Shipyard
Touro Infirmary
Town House Job - Mill "A" - Switch Door 4
Trakya (F254)
Trans Air System
Transoceanic Shipping Company, Inc.
Truett (USS)
Tulane University
Tulane University Medical School
U. S. General Services Administration
Union Pacific Railroad
United Engineering & Foundry Company
United States Custom House & Post Office
United States Industrial Alcohol Company
United States Mint
United States Naval Hospital
United States Naval Station
Universal Transcont.
Valdez (USS)
Valley Forge
W.L. Mccormick
W.R. Grace & Co.
W.R. Irby Cigar and Tobacco Company
W.S. Parkerson
Wade Hampton
Walter Dumont
Wanda
Waterman Steamship Corp.
Welding Manufacturing Company
Wesson Oil and Snowdrift Company
Westfeldt Brothers, Inc.
Westinghouse Corp.
Westport
Whitney Central National Bank
Wildcat
William B Bankhead
William B. Giles
William Blount
William C. Claiborne
William Crompton
William E. Pendleton
William Harper
William Henderson
William M Evarts

New Orleans Zip Codes Served
Our New Orleans mesothelioma attorneys have represented hundreds of clients like you in almost every state. No matter where you are, we can help. If you or a loved one has been diagnosed with mesothelioma and would like to consult a mesothelioma lawyer in New Orleans about your legal rights to compensation, CLICK HERE for a free consultation or call us at 800-300-2919.
Below are zip codes served in New Orleans, LA:
70112, 70113, 70114, 70115, 70116, 70117, 70118, 70119, 70122, 70124, 70125, 70126, 70127, 70128, 70129, 70130, 70131, 70139, 70163