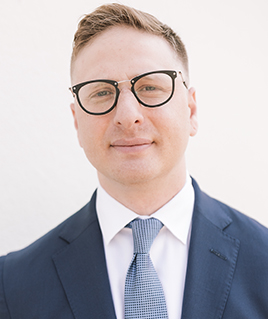 Seth Santini
ssantini@mrhfmlaw.com
Seth is passionate about advocating for the victims of mesothelioma and their families against the negligent and reckless corporations that have wronged them. Seth earned his Juris Doctorate from the University of San Francisco, School of Law and holds an undergraduate degree in philosophy from the University of California, Berkeley. Seth is a lifelong California resident who is originally from the Los Angeles area and currently living in Oakland.
Education
University of San Francisco School of Law, 2020
University of California, Berkeley, 2014
Recognitions & Awards
CALI Award for Excellence in Wills & Trust 2019
Dean's Scholarship Award Recipient
Daniel Levin Scholarship Recipient
Public Interest Law Foundation Grantee 2019
Student Comment in the University of San Francisco Law Review: Robust Unionism as a Compelling Interest Evaluating the Exacting Policies of Janus, in Vol. 55, Issue No.2.
Admissions
California Bar Association
Practice Area
Mesothelioma