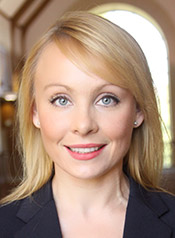 Terah Bielec
tbielec@mrhfmlaw.com
Terah enjoys advocating for her clients and holding the companies responsible accountable.
Terah earned her Juris Doctorate from the University of Oklahoma College of Law, where she served as Special Projects Editor for the American Indian Law Review and earned a certificate in Energy Law. During her time in law school, Terah interned at the OU Legal Clinic and an oil & gas firm.
Experience
Terah is an associate at Maune Raichle Hartley French & Mudd, LLC, where her practice is devoted solely to representing victims of mesothelioma and their families.
Education
University of Oklahoma
College of Law
Henderson State University
Practice Area
Mesothelioma