We are proud to represent mesothelioma victims and their families across the United States, including hardworking men and women in Alabama.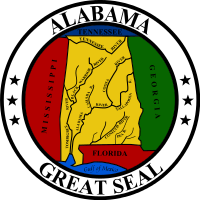 Asbestos exposure is the only known cause of mesothelioma. Tons of asbestos were mined in the United States throughout the 20th century and used in many industries, including Alabama paper mills, steel and iron mills, oil refineries, schools, universities and power plants.
Major cities in Alabama where asbestos exposure is known to have occurred at jobsites include:
Montgomery
Mobile
Huntsville
Tuscaloosa

Hoover
Dothan
Decatur
Auburn
Filing a Mesothelioma Claim in Alabama
Our focus on mesothelioma allows us to be sensitive to the concerns of our clients suffering while navigating the unique legal aspects of these cases and maximizing each client's recovery. It is important to know that every state has its own laws and if you wait too long, your claims may be barred.
Alabama Mesothelioma Treatment Centers
There are a number of cancer centers in Alabama that treat mesothelioma. The following are a list of some of the cancer centers that specialize in treatment for mesothelioma. If you would like to learn more, CLICK HERE to contact our client service team or call us at 800-300-2919.


Kirklin Clinic UAB Comprehensive Cancer Center
2000 6th Avenue South
Birmingham, Alabama 35249
The UAB Comprehensive Cancer Center is a regional cancer referral center and a cutting-edge research entity with an international reputation for leading-edge discoveries, expert treatment and compassionate care. It is the only National Cancer Institute-designated comprehensive cancer center in the Deep South (Ala., Miss., La., Ark., S. C. and Ga.). The center is a recognized leader of immunotherapy development. It uses genetically engineered monoclonal antibodies alone or armed with a payload of immunotoxins, chemotherapy drugs, or radioactive isotopes to target cancers — such as those affecting the lung and gastrointestinal regions. This institution is well regarded for moving research findings from the laboratory bench to the patient bedside. The center offers patients access to more than 100 clinical trials, many of which feature drugs and therapies discovered at UAB and available no place else.
Alabama Mesothelioma Physicians
Robert J. Cerfolio, M.D.
University of Alabama School of Medicine
ZRB 739
1720 2nd Avenue South
Birmingham, AL 35294
(205) 934-5937
Dr. Cerfolio serves as professor of surgery and chief of the section of thoracic surgery at the University of Alabama at Birmingham. He was named the James H. Estes Family Lung Cancer Research Endowed Chair in April of 2010. In addition to his medical degree, Dr. Cerfolio received his MBA in 2013.
Board-certified by the American Board of Surgery and the American Board of Thoracic Surgery, Dr. Cerfolio is recognized worldwide as an expert in thoracic surgery and a leader in the field of robotic thoracic surgery in which he specializes in minimally invasive robotic lung cancer and esophageal cancer surgery. Performing over 1,000 operations per year, Dr. Cerfolio is considered to be one of the most in-demand thoracic surgeons on an international level.
Veena B. Antony, M.D.
Professor of Medicine
Division of Pulmonary, Allergy & Critical Care Medicine
1720 2nd Avenue So, THT-422
University of Alabama at Birmingham
Birmingham, AL 35294
205-934-9999
Veena B. Antony is a board-certified pulmonary disease and internal medicine physician who specializes in treatment of malignant pleural mesothelioma. Dr. Antony obtained her training in Pulmonary Medicine at Colorado University, and comes to UAB from the University of Florida where she served six years as chief of the Division of Pulmonary and Critical Care Medicine. Dr Antony currently serves as a member of the VA Respiration Merit Review Board and reviews grants for several NIH study sections.
Dr. Antony's clinical interests include environmental and occupational disease, specifically, lung and pleural disease following exposure to asbestos and other inhaled particulates and toxins, and pleural procedures and medical thoracoscopy as a research tool. As an internationally recognized leader in the field of lung inflammation and tuberculosis, Dr. Antony maintains a consistent history of excellence in research investigation. She is a noted international authority on asbestos exposure and how it causes pleural disease.
She spearheaded development of the Environmental and Occupational Medicine program within the university's Deep South Center for Occupational Health and Safety. Research interests include thoracoscopy as an investigational tool, the study of cell-to-cell junctional proteins, fibrotic responses in the pleura secondary to noxious exposures, and defining cross-talk and signaling pathways between the pleura and the lung.
She teaches at University of Alabama School of Medicine and is a diplomate of American Board of Internal Medicine. Holds a post on the Veterans Administration Respiration Merit Review Board. Serves on several National Institutes of Health committees responsible for funding important medical research projects around the nation.
Mesothelioma Resources
Mesothelioma is a rare and very serious form of cancer found in the lining surrounding the lungs, the stomach, the testes, or the heart. The only known cause of mesothelioma is exposure to asbestos.
It often takes 10 to 60 years after exposure to asbestos before the symptoms of mesothelioma develop. This period of time is referred to as a latency period. Because of the latency period, the disease commonly affects men and women that are at least 50 years of age and that worked with asbestos between 10 and 60 years ago.
Alabama Mesothelioma Facts
Today, the use of asbestos and the handling of asbestos materials are regulated in the United States but its use is not banned. It is recognized as a hazardous material and is monitored by OSHA and the EPA but exposure risks still exist. The United States still consumes 30 million pounds of new asbestos per year. Additionally, many old homes, factories, schools, warehouses, and commercial buildings still contain old asbestos products.
The average incident rate of mesothelioma in the United States is 1 / 100,000 - the state of Alabama has an incident rate below the National Average.
There are a number of different jobs that caused a larger amount of exposure to asbestos on a more frequent basis. Below you will find today's employment numbers for several of these high risk jobs in Alabama:
| | |
| --- | --- |
| Occupation | 2008 Alabama Employment |
| Construction | 108,453 |
| Mechanical Engineers | 3,930 |
| Electricians | 10,320 |
| Mechanics & Technicians | 11,130 |
| Plumbers, Pipefitters & Steamfitters | 7,320 |
Source: Careerinfonet.org
Alabama Exposure Sites
Many of our clients are unsure of how they could have been exposed to asbestos. We have hired some of the best investigators in the business. Our investigators will track down who was responsible to help ensure that they can be held accountable.
Below is a partial list of buildings and job sites where asbestos exposure may have occurred in Alabama. If you or a loved one have mesothelioma, or other asbestos-related injury, and wish to consult an attorney about your legal rights to compensation, CLICK HERE for a free consultation or call us at 866-373-5000.
Abbeville
Consolidated Gas Electric Light & Power Co. of Baltimore
A & T Steam Plant
West Point Pepperell

Acmar
Alabama Fuel and Iron Company

Alabama City
Dwight Manufacturing Company
Gulf States Steel Co.
Gulf States Steel Company
Republic Steel Corporation
Southern Iron & Steel Company

Alabaster
Allied Products Company

Alexander City
Alexander City Creamery
Alexander City Mills
Avondale Mills
C. & G. Cooper Company
Russell Manufacturing Company
Russell Mills Incorporated
Russell Pipe

Aliceville
Allen Cooperage Co.
F.C. Huyck Company

Andalusia
Alabama Electric Cooperative Inc.
Alabama Power Company
Columbia General Hospital
Dixon Lumber Company
Naval Stores Construction Co.

Anniston
Adelaide Mills
Alabama Pipe Division
Alabama Water & Pipe Co.
American Net and Twine Company
Anniston Army Depot
Anniston Cordage Company
Anniston Electric and Gas Company
Anniston Foundry Company
Anniston Manufacturing Company
Anniston Ordinance Depot
Anniston Soil & Foundry
Anniston Water Pipe
Home Ice Company
Illinois Car & Equipment Company
Kilby Locomotive and Machine Works
M & H Valve Co.
Mcwane International
Mead Corporation
Monsanto Chemical Company
National Gypsum Company
Redstone Arsenal
Tornado Supply Co.
Union Foundry Co.
Us Pipe & Foundry Company
Woodstock Iron Works, Inc.

Athens
Browns Ferry Nuclear Plant
City of Athens
Tennessee Valley Authority

Attalla
Attalla Pipe & Foundry
Pioneer Fabricating Company
Whiting Corporation Pioneer

Auburn
Alabama Polytechinic Institute
Auburn University
Department of Buildings & Grounds - S F Brewster
Southern Natural Gas

Avondale
Avondale Mills

Axis
Courtaulds Chemical Plant
Halby Chemical
Shell Chemical
Stauffer Chemical Company

Barry
Alabama Power Co - Barry Steam Plant

Bay Minette
International Paper Company
Newport Chemical
Newport Industries, Inc.
Newport News Shipbuilding & Dry Dock Co.
Reichhold Chemical
Tenneco Chemicals Inc.

Bayou La Batre
Master Marine

Beatrice
Scotch Plywood Company

Bellamy
Allison Lumber Company
American Can Company
Bellamy Supply Company
The Allison Lumber Company

Belle Ellen
Bessemer Coal, Iron & Land Company

Bemopolis
Gulf States Paper

Benoit
Alabama Power Company
United States Government Nitrate Plant

Bent Springs
Southern Natural Gas

Bessemer
Alabama Oxygen
American Tar Products Co.
Bessemer Coal, Iron & Land Co.
Bessemer Pipe Plant
Bessemer Rolling Mill
Bessemer Water Works
Bickerstaff Clay Products Co., Inc.
Bristol Steel
Dickey Clay Manufacturing
Dickey Clay Pipe
Dolohah
Griffin Wheel
Harbison-Walker Refractories Co.
Hercules Incorporated
Hercules Powder Company
Hk Porter
Howard Harrison Iron Company
Jp Austin Associated Inc
Nashville Bridge Co.
Pullman Car
Pullman Standard Company
Republican Steel
Sloss-Sheffield Steel & Iron Co., Sloss Mines
Tennessee Coal, Iron & Railroad Co.
United States Cast Iron Pipe & Foundry Co.
Vulcan Materials Co.
Woodward Iron & Coke Co.

Bessie Mines
Sloss-Sheffield Steel & Iron Company

Billingsley
Transcontinental Gas Pipeline -Compressor Station #610

Birmingham
A T & T
A.P. Green, Dixie Division
ABC Coke
AC&S
Acands, Inc.
Acipco
Adco Boiler Company
Air Products
Alabama By-Products Corp.
Alabama Consolidated Coal & Iron Co.
Alabama Drydock
Alabama Fuel and Iron Company
Alabama Oxygen
Alabama Porcelain Enamel Company
Alabama Power & Light
Alabama Power Co.
Alabama Powerhouse
Alabama Rug & Linoleum Co.
Alabama Steel & Shipbuilding Co.
Alabama Steel and Wire Co.
Alabama Steel Drum
Allegheny Industrial Electric Co.
Alliance Chemical
Allied Cement Co.
Allied Chemical
Alpha Portland Cement Company
American Automatic Railway Switch Co.
American Cast Iron Pipe Co.
American National Can
American Water Works & Electric Co.
American Water Works & Guarantee Co.
Amsler Morton Co
Anniston Boiler
AP Green
Armstrong Contracting & Supply Co.
Avondale Foundry
Avondale Mills
B & B Sales Company
B.F. Barbour Plumbing & Electric Co.
Badham Insulation Company, Inc.
Bayless Machine & Welding
Berman Brothers
Bermco Aluminum
Bessemer Coal, Iron & Land Co.
Bickerstaff Clay Products Co., Inc.
Big Four Company Incorporated
Birmingham Boiler & Engine
Birmingham Bolt Steel Co.
Birmingham Coke and By-Products Co.
Birmingham Electric Company
Birmingham Fabricating Co. Inc.
Birmingham Fabrication & Bolt Company
Birmingham Flooring Company
Birmingham Heating Company
Birmingham Hospital
Birmingham Ice & Cold Storage
Birmingham Ice Factory Company
Birmingham Inc
Birmingham Light Power Company
Birmingham Linen Supply Company
Birmingham Machine & Foundry Company
Birmingham Oil Mills, Incorporated
Birmingham Ornamental Iron Co.
Birmingham Railway Light & Power Co.
Birmingham Rolling Mill Company
Birmingham Rug & Linoleum Company
Birmingham Steam Laundry
Birmingham Stove & Range Company
Birmingham Terminal Company
Birmingham Water Works Co.
Boyles Shop
Brentnall Furniture Manufacturing Co.
Brice Building
Bristol Steel
Buettner Bros.
C & I Insulation Company
C & S Auto Parts
Caldwell Foundry
Ceco Steel
Chemical Plant
Chicago Bridge & Iron Company
Clayton Metal Products
Clow Corporation
Clow Pipe Company
Combustion Construction Company
Combustion Improvement
Commercial and Industrial Insulation
Connors Steel
Continental Can
Continental Gin Foundry
Crane Supply Co.
Crawford Boiler & Steel
Cudahy Packing Company
Daniel Building
Daniel Construction Company of Alabama
Demoines Steel
Dixie Bronze Foundry Company
Drever Southern Metal Tre
Duffner Boiler & Iron Works
Dupont Powder Plant
E.I. Dupont De Nemours & Co.
East Thomas Shops
Edmond F. Hinds
Ellert Contracting
Elyton Land Co., Water Works
Empire Coke
Ennis Insulation Co.
Fairmont Foundries
First National-Southern Natural Building
Foremost Dairies, Inc.
Foundry Service
Frisco Railroad
Gaslin Birmingham Manufacturing Co.
George K Moss Company
Georgia Pacific
Gloss-Sheffield Steel & Iron Co.
Golden Flake
Goldstein's Furs
Goslin Manufacturing
Graysons Delicious Ice Cream
Green County Steam Plant
Gulf States Creosoting Company
Gulf States Steel Company
Gunns Power Plant Avondal
H.K. Porter, Incorporated
Hal Roach Company
Hardy Corporation
Hardy Tynes Manufacturing
Hayes Aircraft Plant
Hayes International Corp
Henry L Beckman
Hightower Box & Tank Co.
Hill & Griffith Company
Hill Grocery Company
Holy Family High School
Industrial Air Engineering
Industrial Boiler Works
Industron Corporation
Ingalls Iron Works
Ingalls Steel Company
Jackson Foundry
Jefferson Brick & Supply Co.
Jefferson Foundry
Jim Walters Company
Joslyn Manufacturing & Supply Co.
Kaul Lumber Company
Kilby Frog and Switch Company
Kimberling & Sons, Inc.
L & N Railroad
Line Material Industr
Lone Star Cement Company
Louis Fizitz Dry Goods Company
Marion County Nursing Home
Martin Marietta
Mason & Dulion
Masonic Temple
Matthews Electric Supply Company
Maxwell AFB- Houston County Hosp.
Maxwell AFB Library
Mc Connell Sales Eng Corp.
Mccaine Engineering Sales
Mcconnell Sales & Engr Corp
Mcwane Cast Iron Pipe Company
Mcwane Corporation
Mead Corporation
Miller Steam Plant, Units 1, 2, 3, 4
Moffatt Plumbing & Heating Co.
Moore Handley Hardware Co.
National Gypsum Company
Norfolk Southern Railroad
North Alabama Turn Company
North Brothers, Inc.
Nylon Industries
Olin Mathieson Chemical
Palmer & Lawrence Inc
Phillip Schillinger Brewing Co.
Pinitz Dry Goods Co.
Pioneer Fabricating Company
Plibrico
Pressure Cast Products Co.
Protective Life Insurance
Republic Iron and Steel Co.
Republic Steel Corp.
Reynolds Aluminum
Ruffner Road Southern RR Siding
Rust Engineering
Schwobilt Clothing Company
Scott-Glenn Co., Inc.
Sears Roebuck & Company
Sepco
Shook & Fletcher Insulation Company
Sloss Industries
Sloss-Sheffield Steel & Iron Company
South Central Bell
Southeastern Greyhound Bus Terminal
Southeastern Ice Corporation
Southeastern Metal Company
Southeastern Wire
Southern Cement Co.
Southern Cotton Oil Company
Southern Detinning Company
Southern Iron and Steel Company
Southern Railway Company
St. Margaret Hospital
Stauffer Valves & Fittings
Stockham Valve & Fittings
Talladega College
TCI Ensley
Tennessee Coal & Iron
Tennessee Coal, Iron and Railroad Company
Tennessee Land Company
The Starr Company
Thomas Foundries Inc.
Thos C. Brasfield
Tidewater Construction Co..
Tuskeegee Hospital
Tutwiler Coal, Coke & Iron Co.
Tutwiler Hotel
U.S. Gypsum Company
U.S. Pipe & Foundry Chemical
U.S. Steel
Union Carbide Corp.
United States Pipe & Foundry Company
United States Steel Corporation
University of Alabama, various bldgs.
US Pipe
US Pipe & Foundry Co.
US Pipe & Foundry Company
Us Pipe and Foundry Company
US Steel Corp / USX
USX Ore Conditioning Plant
V.C. Chemical
VA Hospital, Medical Center
Vanguard
Virginia Chemical
Vulcan Materials, Birmingham Slag
Vulcan Rivet & Bolt Inc.
W.M. Smith and Company
Western Grain Co
Whaley Company - Liberty National Life Bldg.
Wimberly & Thomas Hardware
Woodward Iron & Coke
Zurn Air Systems
Zurn Industries

Blakely
American Bitumals & Asphalt Co.

Blakely Island
Chevron Asphalt Co.

Blue Mountain
Linen Thread, Inc.

Boaz
A.M. Mcdowell
Fire Engineers, Inc.
Tocco-Alabama, Inc.

Boyles
Alabama Consolidated Coal & Iron Co.
Chicago Bridge & Iron Company
Louisville & Nashville Railroad

Brent
Olin Belcher Lumber Company, Inc.

Brenton
Container Corporation of America

Brewton
Amer Container Paper Mill
American Can Company
Container Corporation of America
Container Corporation Paper Mill
J. Graham Brown Educational Center
Jefferson Davis Junior College
Jefferson Smurfit
Stone Container
T.R. Miller Mill Company, Inc.

Bridgeport
Tennessee Valley Authority
Widows Creek Plant

Brighton
Alabama Oxygen

Brilliant
Aldrich Mining Company

Brookwood
Standard Coal Company

Browns Ferry
Browns Ferry Nuclear Plant/Tva
Tva

Bucks
Alabama Power Co.
Anco Insulations
Barry Steam Plant
Cold Creek Plant
Courtalds
Stauffer Chemical Company
Zeneca

Butler
American Can Company
American Can Paper Mill
James River Paper Mill
W.F. Carter Paint

Calera
Abex
Abc Rail
Blue Circle Cement

Camden
International Paper Co.
M.W. Smith Lumber

Carbon Hill
Galloway Coal Company

Centralia
Alabama Power, Green County Steam Plant

Chapman
Union Camp Corporation
Union Co.
W. T. Smith Lumber Co.

Chatom
Phillips Petroleum

Cherokee
Armour Chemical Company
Chemical & Industrial Corp.
M.W. Kellogg Co.
USS Agri-Chemicals

Chickasaw
Addsco Shipyard
Alabama Dry Dock & Shipyard Co.
Alabama Power Co.- Bark Burning Plant
Bearss
Carib Queen
Chen Hai
Coastal Mobile Refinery
Evans
Fort Defiance (USS)
Fort Marion (USS)
Fort Snelling (USS)
Gulf Atlantic Operations
Gulf Shipbuilding Corporation
Gulf Shipyard
Southeastern Production Company
Taurus (Ak-273)
Union Carbide Company
University of Phoenix
Wilsonville Steam

Childersburg
Alabama Condense Plant
Alabama Ordnance Works
Associated Contractors
Beaunit Fibers
Childersburg Power Plant
Coosa Pines Plant
Coosa River Newsprint Company
Danville Knitting Mills
E.I. Dupont De Nemours & Co.
Kimberly Clark Paper Mill
Mcwane Pipe Mill & Foundry
Olin Mathieson Chemical
Reynolds Metals
Rust Engineering Company
T.N.T. Plant

Cilicarga
Ivandale Mills

Clairborne
Alabama River Pulp Company

Clanton
Dixie Shopping Center

Colbert
Diamond Shamrock Chemical

Colbert County
Colbert Steam Plant

Cold Creek
Stauffer Chemical

Colgate
Alabama Fuel & Iron Company

Columbia
Fieldcrest Cannon

Columbus
Fieldcrest Cannon

Comptia
Willamette Paper Mill

Concord
United States Steel
USX Concord Coal Mine

Coosa Pines
Beauknit Mills
Coosa Pines Plant
Kimberly-Clark Corp
Rust Engineering Company

Cordova
Birmingham Forest Products, Inc.

Corey
Tennessee Coal, Iron & Railroad Co.

Cortland
International Paper

Cottonton
Alabama Kraft Company
Georgia Kraft Project
Mead Coated Board
Mead Corporation
North Brothers, Inc.

Courtland
Champion International Corporation
Champion Paper Company
International Paper
United States Plywood-Champion Papers, Inc.

Crudup
Nixon Mine
Southern Iron and Steel Co.

Cullman
Arnold Lumber Company
Atkins Saw
Cullman Creamery
Cullman Supply Co.
Deep South Creamery Co.
Deerr Electric Company
Graveman's Dairy
King Pharr Canning
Lanson Industries
Nicholson File
St Bernard College

Darlington
Russelville Metal Company

Decatur
Chemsrand Company
3M Chemical & Film Plant
3M Company
Air Products
Alabama Dairy Products
Amer Petrochem
American Oil Company
Amoco Chemicals Corp.
Asphalt Paving Plant
Badham Insulation Company Inc.
British Petroleum
Browns Ferry Nuclear Plant
Calumet & Hecla, Inc
Capital Fertilizer
Chemstrand Corp.
Davidson Heating Company
Davis Construction Company
Decatur Aluminum
Decatur Land Improvement & Furnace Co.
Dow Chemical Co
Edwards & Roberts Industrial
Electric Auto Lite Co.
Ennis Insulation Co.
Fluor Daniel Services Corporation
Freuhauf Corporation
Fruehauf Trailer Plant
Goodyear Tire & Rubber Company
Ingalls Iron Works
Ingalls Shipbuilding Corp.
Ingalls Shipyard
Louisville and Nashville Railway
Mason-Dulion Co. Inc.
Minnesota Mining Manufacturing Co.
Monsanto Chemical Company
Natonal Fertilizer Development Center
Pan American Oil
Rust Engineering Co. - 3 M Plant
Shook & Fletcher
Tennessee Valley Authority
Tva Fertilizer - Brownsferry Nuclear Plant
Union Compress & Warehouse Co.
Wolverine Tube Div

Demopolis
Alabama Lumber Company
Alabama Power Company
Borden Chemical
Greene County Steam Plant
Gulf States Paper Corporation
Purity Bakery - Ovens
Triangle Construction Co.

Dolcite Junction
Alabama By-Products Corporation

Dothan
Alabama Machinery & Supply Co.
Borden's Ice Cream Company
Dothan Electric Light and Water Works
Dothan Grocery Company
Dothan Powerhouse
Farley Nuclear Power Plant
Faulkner Ice Company
Michelin Tire Corporation
Warneco At The Warner Manufacturing Plant

Ensley
#1 Steam Plant, Ensley Works
#4 Steam Plant
Alabama Steel and Iron Company
Alabama Steel and Shipbuilding Company
Alabama Steel and Wire Company
Allied Chemical
Hal Roach Company
Harbison-Walker Refractories Company
Semet-Solvay Company
Tennessee Coal and Iron Company
Tennessee Coal, Iron and Railroad Company
United States Steel Corporation
USX Ensley
Wheeling Coke Ovens

Enterprise
Enterprise Ice & Meat Curing Company

Eufaula
Cowikee Cotton Mills
Eufaula Cotton Mills

Evergreen
Conecuh Lumber Company
Evergreen Heading Co.

Fairfax
New Lantuck Mill - J
West Point Manufacturing Company
West Point Pepperell
West Point Stevens

Fairfield
Alabama By Products
Allied Chemical Corporation
Celotex
Continental Can
Fairfield Service Center
Fairfield Works
Harbison Walker Refractories Company
Jim Walters Corp. (Aka Celotex Corp.)
Koppers Company Inc.
Tennessee Coal and Iron
Tennessee Coal, Iron and Railroad Company
U. S. Steel Corporation
USX Fairfield

Fairfield Works
Tennessee Coal, Iron and Railroad Co.

Fairhope
Western Electric

Flat Top
Sloss-Sheffield Steel & Iron Company

Flomaton
Humble Oil Co.
La Land & Exploration Co.
Louisiana Land & Exploration
Star Insulation Co., Inc.
Wiggins Lake

Florala
Lockhart Lumber Company

Florence
B.A. Rogers
Cherry Cotton Mills
Colbert Steam Plant
Florence Hardware Company
Knit Kote Textile Mill
National Floor Products
Osborn Ice Company
Phila Ensley Tur
Reynolds Aluminum
Rogers Incorporated
Sloss-Sheffield Steel & Iron Company
State Teachers College
Stylon Corp
T.M. & B.A. Rogers
Tva Wilson Dam
Weyerhauser Paper Mill

Foley
Rohr Aircraft

Fort Rucker
Bachelor officers Quary Motel
E.M. Dorms & Mess Hall
Student Dormitory Area - New Boiler House
W/O Advanced Training Facility

Fulton
Fulton Supply Company
Scotch Lumber Co.

Gadsden
Alabama Consolidated Coal and Iron Company
Alabama Pipe
Alabama Power Company
Alabama Power Development Company
Crossfield Ice & Ice Cream Company
Defense Plant Corporation
Engineering Sales, Inc.
Gadsden Alabama Furnace Company
Gadsden Steam Plant
Goodyear Tire & Rubber Company
Gulf States Paper Mill
Gulf States Steel
Lily Ice Cream Company
Ltv Republic Steel
Republic Aluminum
Republic Steel Corp.
Roberts Plastering
Singleton Plumbing & Heating
Southern Steel Company
Southern Steel District Plant, Unit 9
United Paint & Wallpaper Co.

Gadston
Gorgas Steam Plant

Gallatin
TVA, Gallatin Steam Plant

Gantt
Alabama Electric Cooperative Inc. - Gantt Steam Power Plant
Alabama Electric Cooperative Inc., Mcwilliams Plant
Macwilliams Rea Electric Association

Gardendale
Alabama Power

Geigy
Geigy Chemical

Geneva
Geneva
Wiregrass Hospital

Glenview
National Dairy Products

Goodsprings
Alabama Power Company
Marylee Coal Mine #2

Gorgas
Alabama Power Company
Babcock & Wilcox
Gorgas Steam Plant
Railroad Station High Level

Grayson
Bankhead Forest Industries

Greene County
Alabama Power Company, Greene County Plant

Guntersville
Boaz Spinning Company, Inc.
Koolman's Quick Freeze
Lakeside Plant
Monsanto
Tennessee Valley Authority (TVA)

Halesville
Fields E. Elton

Hanceville
Alabama Feed

Hatohechubbee
Walker Williams Lumber

Hedona
American Water Works & Guarantee Co.
Birmingham Water Works Company

High Level
Alabama Power Company

Holt
Central Foundry Company
Central Iron and Coal Company
Debardeleben Coal Corporation
Empire Coke
Gulf States Paper Corporation
Semet-Solvay Company
Tennessee Coal, Iron and Railroad Co.

Houston
Intercontinental Airport

Hueytown
Koppers/Woodward Iron

Huntsville
Alabama Power Company
Automatic Electric Co.
Boeing Aircraft Plant, Industrial Research Park
Calabama Chemical Company
Dallas Manufacturing Company
Dunlop Tire and Rubber Company
Gaf Corporation
George C Marshall Space Flight Center
Home Ice & Coal Company
Huntsville Arsenal
Huntsville Brick & Tile
Huntsville Ice Cream & Creamery Company
Huntsville Railway Light & Power Company
Huntsville Roofing Company, Inc.
Hutchens Company
Linde Air Products Co.
Marshall Space Flight Center
Merrimack Manufacturing Company
North Brothers, Inc.
Olin Mathieson Chemical Corp
Owens Corning
Pate Supply Company of Huntsville
Pennsylvania Construction Company
Ppg
Redstone Arsenal Army Base
Southern Railroad Siding - Birmingham Ala
Thiokol Chemical Corporation
Thycol Chemical
U.S. Industrial Chem. Co., Redstone Arsenal
Union Carbide & Carbon Chemical Corp.
Valley Packing Company
Warren Supply Company, Inc.
White Swan Laundry

Ingalls
Addsco Shipyard

Ironaton
Alabama Consolidated Coal and Iron Company

Jackson
Alabama Electirc Cooperative Inc.
Allied Paper Company
Allied Paper Mill
Boise Cascade Paper Group
Jackson Mill Supply Company

Jacksonville
Ide Cotton Mills
Jacksonville State College
Profile Cotton Mills

Jasper
Alabama Power & Light
Alabama Power Company
Jasper Theater

Jefferson County
Alabama Power Company, Miller Plant

Kaulton
Kaul Lumber Co.

Ketona
Ketona Chemical Company

Kimberly
A.P. Green, Dixie Division
Coosa River Newsprint Company

Lanett
Lanett Bleachery & Dye Works
Lanett Cotton Mills
West Point Pepperell
West Point Stevens

Langdale
West Point Manufacturing Company
West Point Pepperell
West Point Stevens

Le Moyne
Courtaulds Fibers Incorporated
Courtaulds North America Inc.
Courtlaulds Nylon Plant, Rayon Plant
Stauffer Chemical Company

Leeds
Anderson Electric Company
Lehigh Portland Cement Company
National Metals Inc.
Rock Wool Manufacturing Company
Standard Portland Cement Company
Universal Atlas Cement

Lemont
Stauffer Chemical Company

Leroy
Alabama Electric Co-Op.
Gulf Power, Leroy Steam Plant
Leroy Powerhouse

Lister
Reynolds Metals Company

Listerhill
Alabama Smelting Plant
Reynolds Metals Company

Livingston
Tombigbee Lt Wt Aggregate Co.

Lockhart
Lockhart Lumber Company

Lupalas
Warner Robbins AFB

Macintosh
Ciba-Geigy Chemical Plant

Madison
Owens Corning Fiberglass

Magazine
International Paper and Power Company

Magazine Point
U.S.Navy Bureau Yards & Docks

Maheola
Marathon Southern Corp

Maplesville
Gulf States Paper Corporation
Hammermill Papers Group

Maxwell
Maxwell Air Force Base

Mcintosh
Brown & Root
Ciba Geigy Chemical Company
Courtalds Rayon/Nylon Manufacturing Plant
Gieger Chemical
Macintosh Steam Generating Plant
Mathieson Chemical Corp.
Olin Chemical
Olin Corporation Plant

Mobile
A.W. Peake
Abiqua
Ace Fabrication
Ackia
Action
Addsco Shipyard
Agios Loukas
Alabama Dry Dock
Alabama Dry Dock & Shipbuilding Co.
Alabama Power
Alabama Power & Light Company
Alabama Shipyard
Alabama State Docks
Albaerto Fassio
Alcoa Aluminum
Alexander H. Stephens
Aluminum Company of America
Aluminum Ore Company
Aluminum Plant
Amalfee
Amelia
Amer Cyanamid
American Grain
American Laundry Company
American Rice
Amison General Builders & Contractors
Amoco Connecticut
Amoco Delaware
Amoco Louisiana
Amoco Pennsylvania
Amoco Virginia
Anco Insulation, Inc.
Andrea Zanchi
Andros Lake
Anne Marie
Antossee
Apache
Apache Canyon
Archer
Archers Hope
Arickaree
Arizona
Arizona Standard
Arthur Middleton
Articulo 32 Constitucional
Ash Hollow
Aspronisos
Atlantic Land Company
Atlantic Producer
Atlantic Shipper
Atlantic Transporter
Atlantic Voyager
Atlas
Autossee
Auxiliary Pumping Plant
Avondale Shipbuilding
Bank
Barbara
Barren Hill
Barry Steam Plant
Bear Paw
Beaver Dam
Beecher Island
Bell & Co
Bell Telephone
Bemis Bag Company
Bemis Heights
Bender Shipbuilding & Repair Co.
Bender Shipyard
Bendix Corporation
Benjamin H. Latrobe
Betbeze Spring Service
Bethlehem Steel - Shipyard
Birch Coulie
Black River
Blakely Island Refinery
Blue Licks
Boonesborough
Briar Creek
Brissac
Brookley Air Force Base
Brookley Industrial Complex
Brown & Root Incorporated - Gas Turbine
Buffalo Wallow
Bulk Mariner
Button G. Winnett
Cabusto
Cahawba
Callabee
Caltex Adelaide
Caltex Delft
Caltex Dublin
Caltex Karachi
Caltex Leiden
Caltex Pernis
Caltex Rome
Caltex Saigon
Caltex Stockholm
Caltex Suex
Caltex The Hague
Caltex Utrecht
Caltex Venice
Caltex Wellington
Camas Meadows
Camp Defiance
Canyon Creek
Capo andrea
Capricorn
Caribbean Sky
Caribbean Steamship Company
Carma Falcon
Carma Zulia
Cayuse
Cedar Mills
Champion Paper Company
Chatterton Hill
Chevron Leiden
Chevron The Hague
Chevron Venice
Chicaca
Chickasaw Steam Plant
Clark Mills
Coastal Chemical
Coca Cola Bottling Company
Commander
Container Corp
Coral Venture
Cortaulds
Cosmopolitan
Cottonwood Creek
Cottonwood Creek British
Council Grove
Cove Tide
Crichton Station
Crow Sing
Crow Wing
Danner Veneer Co., Inc.
Delaware Sea
Delaware Star
Diamond Shamrock Chemicals
Diamondhead
Dima
Dobytown
Doctors Hospital of Mobile
Don Segundo Sombra
Doran Propellers
Eastern Eagle
El Caney
Electric Lighting Company of Mobile
Elizabeth A. Flanigan
Emporos
Emspirol
Esso Binghamton
Esso Bridgeport
Esso Burlington
Esso Colon
Esso Wheeling
Evens Creek
F. O. Prior
Federico G. Fassio
Fidelity Warehouse Corporation
Finisterre
First National Bank Building
Fort Bridger
Fort Fetterman
Fort Laramie
Fort Mims
Fort Pitt
Fort Ridgely
Fort Robinson
Fort Ruckter Lyster Army Hospital
Fort Stevens
Four Lakes
Frontignan
G.A. Leftwich
GAF Corporation (Ruberoid)
Geigy Chemical
General Electric
General Hospital School of Nursing
Glenbrook
Globe Traveler
Gold Creek
Golden Hill
Gonfreville
Good Hope
Grain Shipper
Granapolis
Grand River
Gulf Development Company
Gulf Electric Plant
Gulf Flooring
Gulf Lumber Company
Gulf Mobile & Ohio Rail Road Co.
Gulf Pass
Gulf Shipbuilding Corporation
Gulf States Paper
Gulfkey
Gulfpeak
Gulfseal
Gulfswamp
H. Lee White
Haas Davis Packing Company
Hammermill International Paper
Hammersborg
Hat Creek
Hawaii Standard
Henna
Henry Clay
Hercules
Hess Burner
Hess Petrol
Hess Voyager
Hidlefjord
Hollingsworth & Whitney Co.
Home Industry Iron Works
Hongkong Evergreen
Honningsvaag
Horras S Turner Lumber Co.
Horseshoe
Hoseph S. Young
Houston Compress Company
Hunsfos
Hyrcania
Ideal Cement Company
Independent Gulf Line
Insulation Engineers, Inc.
International Paper Company
Israel Putnam
Ivy
J.L.M. Curry
James Hoban
Janill
Jefferson Davis
Joel Chandler Harris
John Marshall
Johns Bargain House Corporation
Joseph Mcwilliams & Company
Joseph Wheeler
Judah P. Benjamin
Julesburg
Julie
Kaposia
Kathio
Kathleen Richardson
Kerr Mcgee Chemical Corp.
Kimberly Clark
Kinston
Kirkenes
La Mede
Lake Luzerne
Larkspur (Lighthouse Tender)
Lavera
Lawton B. Evans
Linde Air Products Co. (Union Carbide & Carbon Corp.)
Little Big Horn
Little Butte
Loyal Hunters
Magnolia Janitor
Mar Caspio
Marathon Southern Corp.
Marchcal
Marine Leader
Marine Spec
Marine Specialty Co Inc
Marine Texan
Marine Transoil
Maritime Shipyard
Maxton
Mcclellan Creek
Mcwane Pipe
Meador Bldg.
Meador Warehouse
Medor, Western Ave.
Memory
Mermaid
Merrimac
Mobil Marketer
Mobile Bay
Mobile Corp.
Mobile Electric Company
Mobile Electric Light & Power Co.
Mobile Energy Services
Mobile Infirmary
Mobile Light & Railroad Company
Mobile Linen Service
Mobile Mill
Mobile Paper Co.
Mobile Pulley Works
Mobile Regional Airport
Mobile Ship Repair Company
Mobile Shipyard
Mobile Vehicular Tunnel System
Mobile Water Works
Mocasin Gap
Modal
Moffort Team Track
Mona Pass
Monitor
Montaux Point (Montauk Point)
Montego Sea
Moore Mccormick
Naeco
Nathaniel Macon
National Gypsum Company
National Peace
Nereid
Nevada Standard
New Providence Hospital
Ninety-Six
Nordahl Grieg
Norina
North Carolina
North Point
Ocean Hunter
Old Cotton Mill Site
Old Sanders Cotton Mill Site
Olin Chemical
Oswego Tarmac
Oswego Transporter
Overseas
Overseas Traveler
Ozark
Pacific Explorer
Pacmerchant
Palo Duro
Pan American Shell Products Co.
Pan Connecticut
Pan Delaware
Pan Georgia
Pan Oceanic Transporter
Pan Pennsylvania
Pan Virginia
Pate Stevedore
Paulus Hook
Pawnee Rock
Peary
Peerless Steam Laundry and Dyeing
Penn Exporter
Penn Leader
Penn Transporter
Pescara
Petit Couronne
Phantom Hill
Philoe
Phyllis T. Conway
Pine Ridge
Piqua
Pit River
Platte Bridge
Pocket Canyon
Point Judy
Point Milton
Point Revere
Point Sur
Ponca City
Potomac
Powder River
Praia Branca
Prairial
Producer
Proividence Infirmary
Psara Flag
Public Library Lecture Hall
Puntas Arenas
Quaker Hill
Quemado Lake
R. F. Mcconnell
Ratcliff Construction
Raton Pass
Red Bank
Red Canyon
Republic
Reynolds Metals Company
Rock Landing
Rogue River
Ronsard
Rosebud
Ruberoid Company
S.L. Adler Residence
Sam Joy Laundry, Inc.
San Juan Hill
San Patrick
Sanders Cotton Mill - Barkers Spur
Sandy Lake
Santa Elia
Sappa Creek
Scherzo
Scott Paper Company
Seaboard Manufacturing Company
Sealane
Segovia
Seneca Castle
Serrena
Sharon
Shell Chemical
Shook & Fletcher Insulation Co., Inc.
Sideling Hill
Simon Willard
Skopelos
Skull Bar
Smith Kelly Supply Company
Southeastern Compress & Warehouse Co.
Southern Division
Southern Electrical & Pipefitting
Southern Kraft Corporation
Spirit Lake
Spirit of Liberty
St. Christopher
St. Regis Paper Mill
Standard Equipment Co.
Standard Oil
State Docks
Stauffer Chemical
Stone Container Corporation
Sweet Water
Tagelus
Tankship Naeco
Tectarius
Tectus
Tenogodus
Texaco North Carolina
Texaco Rome
Texaco Saigon
Texaco Weillington
The Cabins
The Cottonwoods
The Yakima
Theliconus
Thomas Heyward
Thomas Lynch
Thorunn
Timbo
Touchet
Transasia
Traveler
Trento
Trinity
Trinity Mariner
Tule Canyon
Turner Supply
U.S. Air Force - Brookley Air Force Base
Ulrica
Union Carbide Corporation
United States Turpentine & Roslin Co.
V.A. Fogg
Valiant Torch
Ventose
Virginia Chemical
Virgo
Wagon Box
Wagon Mound
Wahoo Swamp
Wamco Swamp
Wang Buccaneer
Wang Cavalier
War Bonnet
Warrent Warehouse Company
Washington Trader
Washita
Waterman Steamship Corporation
Watermans Shipyard
Western Drive Meador Wharehouse
Western Electric
Westhampton
White Bird Canyon
White River
Wilchief
Wildura
William C. Gorgas
William T. Steele
Wilpower
Wilson's Creek
Windsor
Winnebago
Wolf Mountain
Wood Lake
World Tradition
World Triumph
Wyoming Valley
Yakima
Zeitoun

Monroeville
Alabama River Pulp Co.
Olinkraft Incorporated
Temple Inland Forest Products
Vanity Fair Mills

Montevallo
Alabama College
Allied Products Company
U S Gypsum Company
Westinghouse

Montgomery
Adams Manufacturing Company
Alabama Machine & Supply Co.
Alabama State University
Alabama-Georgia Syrup Co.
American Service Company
Amoco
Armour & Company
Atlanta & West Point Railroad
Atlantic Coastline Railroad
Bear Brothers, Inc.
Bishop-Parker Furniture Company
Brockway Glass Co.
Capital Chevrolet Company
Capital Refrigeration Company
Cloverdale Manufacturing Company
Collins Baking Company
Dixie Land Dairy
Edison Electric Light & Power Co.
Empire Laundry Co.
Excelsior Brick Company Inc
First National Bank Building
Flack Lumber Company
Gambles Structural Steel
Gunter Air Force Base
Helburn Company
Industrial Development Board of The City of
J. G. Whiddon
Koppers Company Inc
L.C. Young Ice Cream Company
M.L. Angelini
Maxwell Air Force Base
Montgomery Lighting and Water Power Company
Normandale Shopping Center
North Brothers, Inc.
Richard Tillis
Scottish Rite Cathedral
St. Margaret's Hospital
Standard Electric Machinery
State of Alabama - Dept of Finance - Div.of Purchases & Stores
Teague Hardware Company
The South Insulation
Tuskegee Institute
Union Bag Camp Paper Corp.
Union Camp Corporation
Union Refining Company
United States Army Corps of Engineers

Moss Point
Thiokol

Mount Vernon
Alabama State Hospital & Partlow State School For Searcy Hospital
Mobile River Sawmill Division
Searcy Hospital

Munford
Heath Metals

Muscle Shoals
Air Nitrate Corp.
Allis Chalmers
Diamond Shamrock
Ford Motor Company
P & G Home & Building Sup
Power Supply & Engineering
Reynolds Aluminum
Reynolds Metals Company
Tennessee Valley Authority
Tva Fertilizer Chemical Plant
US Government Nitrate Plant
Wilson Dam

Muscogee
Fieldcrest Cannon

Nahcola
Marathon Southern Corp

Naheola
American Can Company
James River Paper Mill
Marathon Southern Corporation
Naheola Southern Corp
Georgia Pacific

Neulamy
The Allison Comoir Company

North Birmingham
Chemical Plant
Dimmick Pipe Company
Jim Walter Resources
Semet-Solvay Company
Sloss-Sheffield Steel & Iron Company
United States Pipe and Foundry Company

Octhan
Alabama Machinery & Supply Company

Oliver
Alberta Provincial Government

Oneonta
Locust Fork Hydro Project
Revere Copper & Brass
W S Rockwell Co.

Opelika
BF Goodrich
Opelika Foundry Co.
Opelika Manufacturing
Opelika Mills
Pepperell Manufacturing Company
Uniroyal Tire Company
US Rubber
West Point Papermill
West Point Pepperell Manufacturing
West Point Stevens

Oxford
National Gypsum Co.

Parrish
Alabama Power Company
Gorgas Steam Plant
Pratt Coal

Pell City
Avondale Mills

Pennington
American Can Company
Fort James Operating Company
Georgia Pacific
James River Dixie, Northern
James River Paper Company
Marathon Southern Corporation

Pensacola
Champion Paper Company

Pepperell
Pepperell Manufacturing Company

Perdue Hill
Alabama Pine Pulp, Inc.

Phenix City
Alabama Kraft Co.
Continental Carbon
Industrial Development Board of City of Phenix City Alabama, Georgia Kraft Project
Mead Coated Board
Mead Paper
Rust Engineering Company

Pine Hill
Industial Development Board of Camden
Macmillan Bloedel Inc.
Rust Engineering Company
Weyerhaeuser

Pinto Island
Addsco
Pinto Metal

Powderly
Alpha-Portland Cement

Powhatan
Franklin Coal Mining Company

Pratt City
Colbert Steam Plant
Tennessee Coal, Iron and Railroad Co.
Tennessee Valley Authority

Prattville
Industrial Development Board of The City of Prattville
International Paper
Kelly-Springfield Tire Company
Pittsburgh Steel
Prattville Paper Mill
Union Bag-Camp Paper Corporation
Union Camp Corporation

Prichard
Sanders Old Cotton Mill - Barkers Spur

Pride
Tennessee Valley Authority
Tva / Fossil, Colbert Steam Plant

Pritchard
Barnett Millworks Incorporated
Sanders Old Cotton Mill

Quinton
Alabama Power Company

Ragland
Capco
Cement Asbestos Pipe Company
Cement Asbestos Products
National Cement Company
Ragland Brick Co

Redstone Arsenal
Marshall Space Flight Center - Saturn Static Test Tower

Reform
Westinghouse

Riverdale
Hammermill Paper Company
International Paper
Riverdale Plant

Roanoke
Roanoke Cotton Mills
W.A. Handley Manufacturing Company

Rockmart
Goodyear

Russellville
Master Alloys
Sloss-Sheffield Steel & Iron Company
U.S. Reduction Co.

Salco
Courtaulds Incorporated

Salem
Alabama Metallurgical Corporation

Sayre
LTV Steel

Scottsboro
Bellefonte Nuclear Plant
Goodyear
Revere Copper & Brass
Revere Copper Plant

Seles
Courtaulds Incorporated

Selma
Alabama Kraft Mead Paper Mill
Alabama Metallurgical Corporation
Buckeye Cotton Oil Company
Combustion Construction Company
Craig Airforce Base
Hammermill Paper Company
Henry Brick Company
International Paper Company
Miller & Company Inc
New Vaughn Memorial Hospital
Selma Paper Mill
Southern Natural Gas
The Buckeye Cotton Oil Company
Toccoa Manufacturing Corporation

Semmes
Foster Wheeler

Shawmut
Shawmut Mill
Stevens Manufacturing
West Point Manufacturing Company

Sheffield
Alabama and Tennessee Coal & Iron Company
Atlas Steel
Colbert Steam Plant
Diamond Shamrock
Ford Aluminum Foundry
Ford Motor Company
Loftus Engineering
Muscle Shoals Rubber Company
North Alabama Turn Company
Reynolds Metals Co.
Sanderson Cont
Sloss-Sheffield Steel & Iron Company
Tennessee Valley Authority
Tricities Constructions
Tva Colbert Steam Plant
Tva Fertilizer Plant
Union Aluminum
Union Carbide
United States Government Cyanamid Plant
United States Government Nitrate Plant
William Edenborn

Shelby
Shelby Iron Company

Siloria
Pure Carbonic Incorporated

Sloss
Sloss-Sheffield Steel & Iron Company

Smiths
VA Hospital

South Birmingham
Coaburg Coal Coke Company

Speigner
Convict Bureau
State of Alabama, Convict Bureau

Spring City
Watts Bar

Springville
Gardner Martin Asphalt
Southeastern Enameling Corp.

Steele
Culp Smelting & Steele

Stevenson
Mead Paperboard
Tennessee Valley Authority
Widows Creek Power Plant

Sylacauga
Avondale Mills
Central Mills
Defense Metal Products
Georgia Marble
Mcdonald Cotton Mills
Moretti Harrah Marble Company
Rudlsill Foundry Co.

Tallacoosa
E.I. Du Pont De Nemours

Talladega
Allen Graphite Company
Coosa River Ordnance Plant
Newbury Manufacturing Co.
Northern Alabama Coal Iron & Railway Co.
Talladega Furnace Company
Talledega College

Tallassee
Tallassee Mills

Tarrant
Alabama By-Products Corporation
Clow Pipe and Foundy
James B. Clow and Sons
Ketona Chemical Corporation
Singmaster & Breyer For Ketona Chemical Co.
ABC Coke
Alabama By-Products Corporation
Clow Pipe and Foundry
Lehigh Portland Cement

Theodore
Degussa Chemical
Mcdowell Wellman Eng Co.
Mcwayne Iron Works
Mitsubishi
Theodore Machine Works Inc.

Thomas
Republic Iron and Steel Company

Thomasville
B.A. Coble Lumber
Cogle Sawmill Company

Tocka
Allied Chemical

Town Creek
Tennessee Valley Authority

Tuscaloosa
Alabama Binder & Chemical
Alabama Gas Company
Alabama State Hospital & Partlow State School For Searcy Hospital
B.F. Goodrich Company
Bailey Boiler & Steel Company
Bryce Hospital
Calgon
Central Foundry
Cole Supply Company
Gulf State Paper Mill
Gulf States Lumber Company
Gulf States Paper Corporation
Hunt Oil Company
Industrical Development
Kaul Lumber Company
Mcabee & Company
Michelin North America
North Brothers Insulation
Partlow State School
Perry Creamery
Reichhold Chemical Company
Reichhold Chemicals, Inc.
Reichold Chemical
Semet-Solvay Company
Sewage Treatment Plant
Tidewater Construction Company
Uniroyal Goodrich
University of Alabama
University of Alabama, Steam Plant

Tuscumbia
Colbert Steam Plant
Ford Company
Robbins Tile Company
Robbins Tire and Rubber Co.
Tennessee Valley Authority
TVA Colbert Fossil Plant

Tuskegee
Creasey Company
Tuskegee Normal and Industrial Institute
Tyndall Air Force Base, Mess Hall
Veterans Administration Hospital

Town Creek
Tennessee Valley Authority (Tva)

Valley
West Point Stevens - Carter Mill

Watson
Dupont Chemical
E.I. Dupont De Nemours & Company
Dupont Powder Plant

Wenonah
US Steel
USX Wenonah
Tennessee Coal & Iron Div

West Jefferson
Alabama Power Company
Miller Steam Plant
West Jefferson Steam Plant Unit, #1
West Jefferson Steam Plant Unit, #2

Wetumpka
Dan River Mills

Wheeler Dam
Tennessee Valley Authority - North Side

Wheeling
Woodward Iron Company

Windows Creek
Tennessee Valley Authority
Widows Steam/Tva

Wilson Dam
Tennessee Valley Authority

Wilsonville
Alabama Power Company
Colbert Steam Plant - Wilsonville Plant
Coosa River Station
Gaston Steam Plant
Kimberly-Clark Corporation
Segco Steam Plant
Southern Electric Generating Co
Wilson Memorial Hospital
Wilsonville Power Plant

Winow
Koppers

Woodward
Koppers Company
Tar Products Division, Koppers Company, Incorporated
Woodward Iron & Coke
Woodward Iron Company

York
Moldwood Corporation
Southern Natural Gas