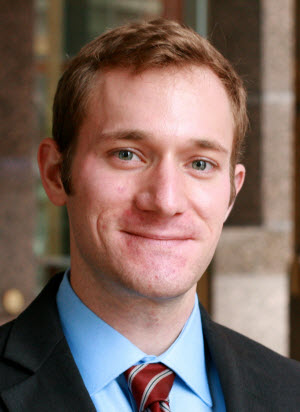 James Morrow
jmorrow@mrhfmlaw.com
As an associate with Maune Raichle Hartley French & Mudd, LLC, James represents exclusively victims of mesothelioma and their families. He takes enormous pride in standing for those affected by this disease and in holding the companies responsible for these harms accountable.
Experience
James received his Juris Doctor from Washington University in St. Louis in 2013. Prior to joining Maune Raichle Hartley French & Mudd, he interned with the U.S. Environmental Protection Agency's legal department and with the U.S. Army Corps of Engineers. While still in school, he zealously advocated for local community interests as a member of Washington University's Interdisciplinary Environmental Clinic. James served as an Associate Editor and Notes Mentor for the Washington University Journal of Law and Policy, for which he authored a Note calling for stricter implementation of national environmental laws.
James is licensed to practice law in Illinois.
Education
Washington University School of Law, J.D., 2013
Sonoma State University, B.A., Psychology, 2009
Practice Area
Mesothelioma