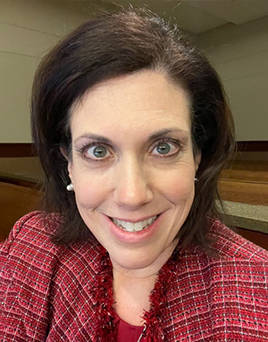 Donna Merrell
dmerrell@mrhfmlaw.com
Experience
Donna is an associate in the firm's Tampa Bay Office where she has the privilege of representing victims who have been tragically affected by mesothelioma. Donna is very invested in our work because the family member who inspired her to become an attorney passed away from mesothelioma. Prior to joining MRHFM, Donna, began her career in Georgia, as a prosecutor of felonies and misdemeanors to plea or verdict.
Donna received her law degree from the University of South Carolina School of Law. As a member of The Moot Court Bar, she was inducted into The Order of Barristers, competed on the National Moot Court Competition Team, and was a finalist in the Kate Bockman Finals before the South Carolina Court of Appeals.
Donna received her Bachelor of Arts with Honors and Master of Science degrees from the University of Southern Mississippi where she majored in Political Science and minored in English and History. Donna received the Outstanding Pre-Law Student Book Award.
Outside of the office, Donna spends her free time walking, swimming, reading, and spending time with her family, friends, and cat, Simon. She is passionate about legal education and has served as a pro bono attorney coach and judge for high school and college mock trial teams.
Donna is a member of the Florida Bar, the Georgia Bar, the Cobb County Bar Association, all Florida State Courts, the United States District Court for the Northern District of Georgia, the Georgia Supreme Court, the Georgia Court of Appeals, and all Georgia State Courts.
She began her career as a prosecutor who tried cases to verdict and brought and defended numerous motions in court.
Addmissions
Florida Bar Association
Georgia Bar Association
Cobb County Bar Association
United States District Court Northern District of Georgia
Georgia State Courts
Florida State Courts
Education
University of South Carolina School of Law - Columbia, South Carolina - J.D.
University of Southern Mississippi , Hattiesburg, Mississippi - M.S. Political Science, Minor - History & B.A. – Political Science, Minor-English
Practice Area
Mesothelioma