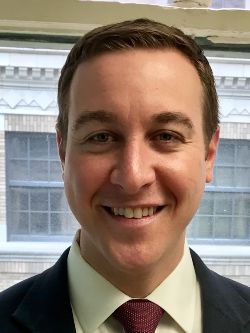 Jason Yampolsky
jyampolsky@mrhfmlaw.com
Jason is an Associate at the New York office of Maune Raichle Hartley French & Mudd. He exclusively represents victims of mesothelioma and their families. Jason has broad experience in asbestos litigation, researching decades old asbestos exposure, conducting depositions against numerous large corporate defendants, authoring motions that he later argues in court, and arbitrating bankruptcy settlements. Jason has worked with clients across the country who were exposed to asbestos in a variety of careers such as insulators, mechanics, millwrights, boilermakers, plumbers, steamfitters, drywallers, electricians, roofers, and members of the military.
Experience
Prior to joining the team at Maune Raichle Hartley French & Mudd, Jason was a Litigation Associate at another prominent New York City asbestos litigation firm. Before that, Jason was a prosecutor at the Queens County District Attorney's Office in New York City, where he had an impressive streak of trial victories. Jason obtained his law degree from American University Washington College of Law where he graduated magna cum laude. While there, he received a scholarship award for his trial advocacy skills and served as Publications Editor for the Journal of Gender, Social Policy & the Law. Jason and his wife live in New York City.
Education
American University Washington College of Law
University of Pittsburgh
Practice Area
Mesothelioma