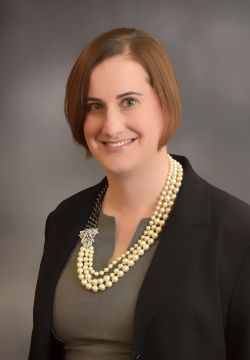 D'Arcy L.R. Rapp
drapp@mrhfmlaw.com
D'Arcy L.R. Rapp is an associate at Maune Raichle Hartley French & Mudd, LLC, where her practice is focused solely on representing victims of mesothelioma.
Experience
Prior to joining MRHFM, D'Arcy clerked for the Honorable Judge Kenneth M. Romines on the Missouri Court of Appeals, Eastern District. As a judicial clerk, D'Arcy conducted research and drafted memoranda to assist the Court in deciding a wide variety of civil and criminal cases.
D'Arcy graduated with distinction from the University of Iowa College of Law where she was a member of the National Trial Advocacy Team and received the Michelle R. Bennett Client Representation Award in recognition of her work in the Clinical Law Program.
D'Arcy remains an avid Iowa Hawkeyes fan.
Education
The University of Iowa College of Law - Iowa City, IA
Drake University - Des Moines, IA
Practice Area
Mesothelioma