Margaret Samadi - Associate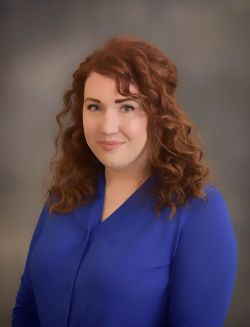 Margaret Samadi
msamadi@mrhfmlaw.com
Margaret Samadi is an associate at Maune Raichle Hartley French & Mudd, LLC, where her practice is focused solely on representing victims of mesothelioma. She fights zealously for the rights of individuals who have been affected by this deadly disease.
A native of rural Illinois, Margaret comes from a working class background and is the first in her family to attend law school. Margaret has a personal interest in her work because her father was a Machinist's Mate in the Navy for 21 years, where he was routinely exposed to asbestos
Experience.
Margaret graduated cum laude from Washington University Law School, where she received the Order of Barristers for excellence in oral advocacy. Before graduating, Margaret interned at the St. Louis County Prosecutor's office, Legal Services of Eastern Missouri and a full-service St. Louis law firm. She was also a legal clerk for a St. Louis Circuit Court Judge.
Margaret is happily married and lives in St. Louis, Missouri.
Education
Washington University in St. Louis - J. D.
Scholar in Law, Cum Laude, Order of Barristers, Dean's List
Southern Illinois University Edwardsville - B.A. Mass Communication
Chancellor's Scholar, Magna Cum Laude
Practice Area
Mesothelioma